Author: Luke Cheng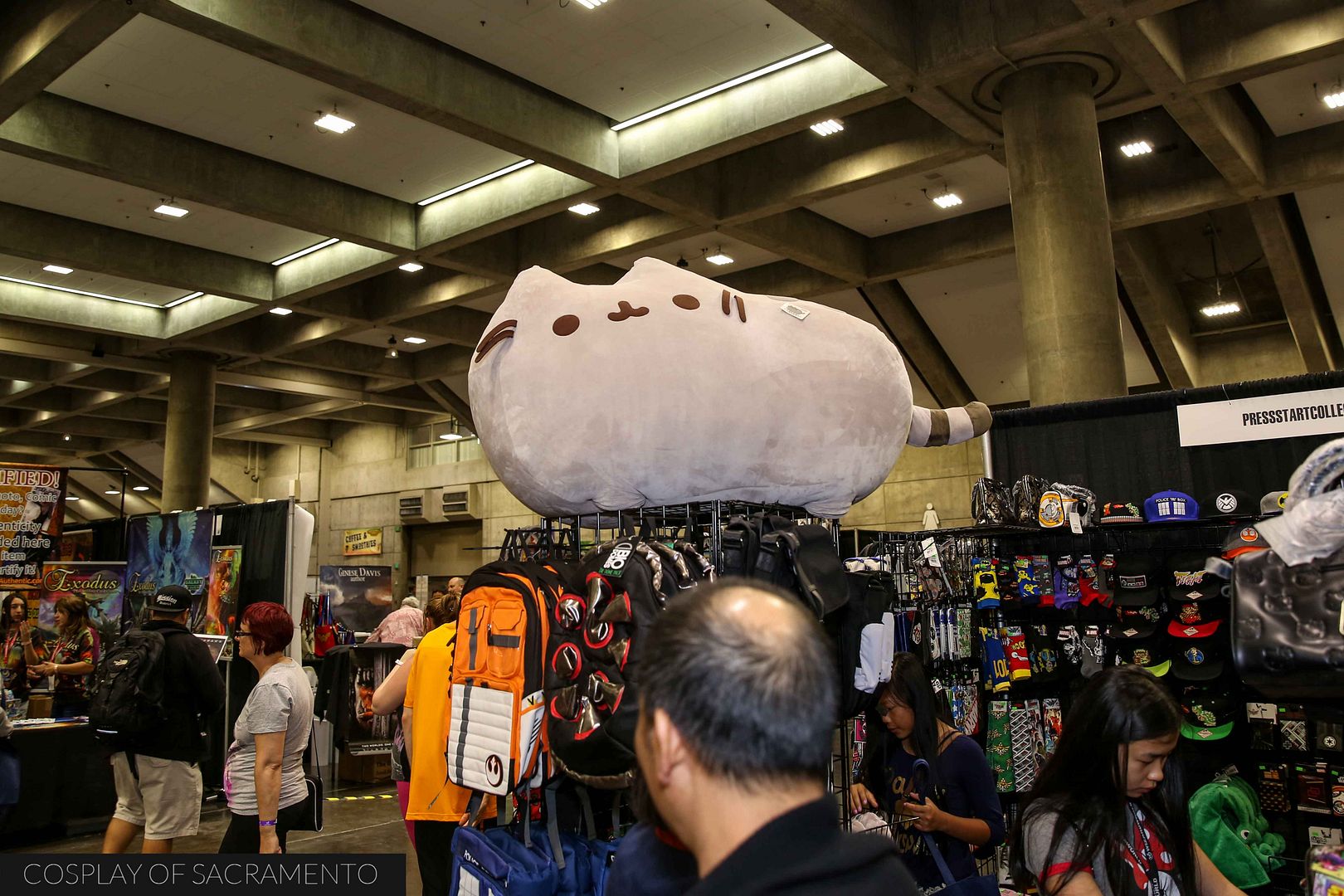 Today was the beginning of Wizard World Sacramento 2016. I remember being incredibly excited for this con last year - and the feelings are pretty much this same this time around as well. Wizard World is one of the bigger cons to come come through Sacramento, so the excitement and expectation is pretty high. Coming into the main hall, the con looked very organized. Everything had a very nice professional veneer. Wizard World doesn't slouch on offering up some great visual eye candy for con goers to enjoy. One thing that definitely caught my eye was this giant Pusheen plush that was sitting on top of one vendor's space. I wanted it so bad! It's so cute and would look awesome on my couch!
Being a photographer, my main purpose for being here was to check out all the amazing cosplay that would be on display. The first day of the con is usually the slowest, but I really have to give props to the cosplayers that came out today. They looked great! There was plenty of con-goers in cosplay from all sorts of fandoms, but the most prevalent had to be from Marvel as many of the biggest con guests were from Marvel movies. Sebastian Stan, Hayley Atwell, and Evan Peters were all slated to be here in Sacramento. So yes, lots of Bucky, Agent Carter, and Quicksilver could be seen in the main hall!
One thing that surprised me about Wizard World was the huge focus on gaming. The entire middle section of the con was the gaming area. The folks over at Wizard World really increased this aspect of the con since last year. Gamers who came out got to see and play Tekken 7, a game that won't be released in the US until next year. A friend of mine who is big into gaming was kicking himself because he couldn't make it to Wizard World this year to play it. Business-wis, this was a smart decision by Wizard World as it looks like they were able to draw in a lot of gamers because of Tekken and the large focus on video games.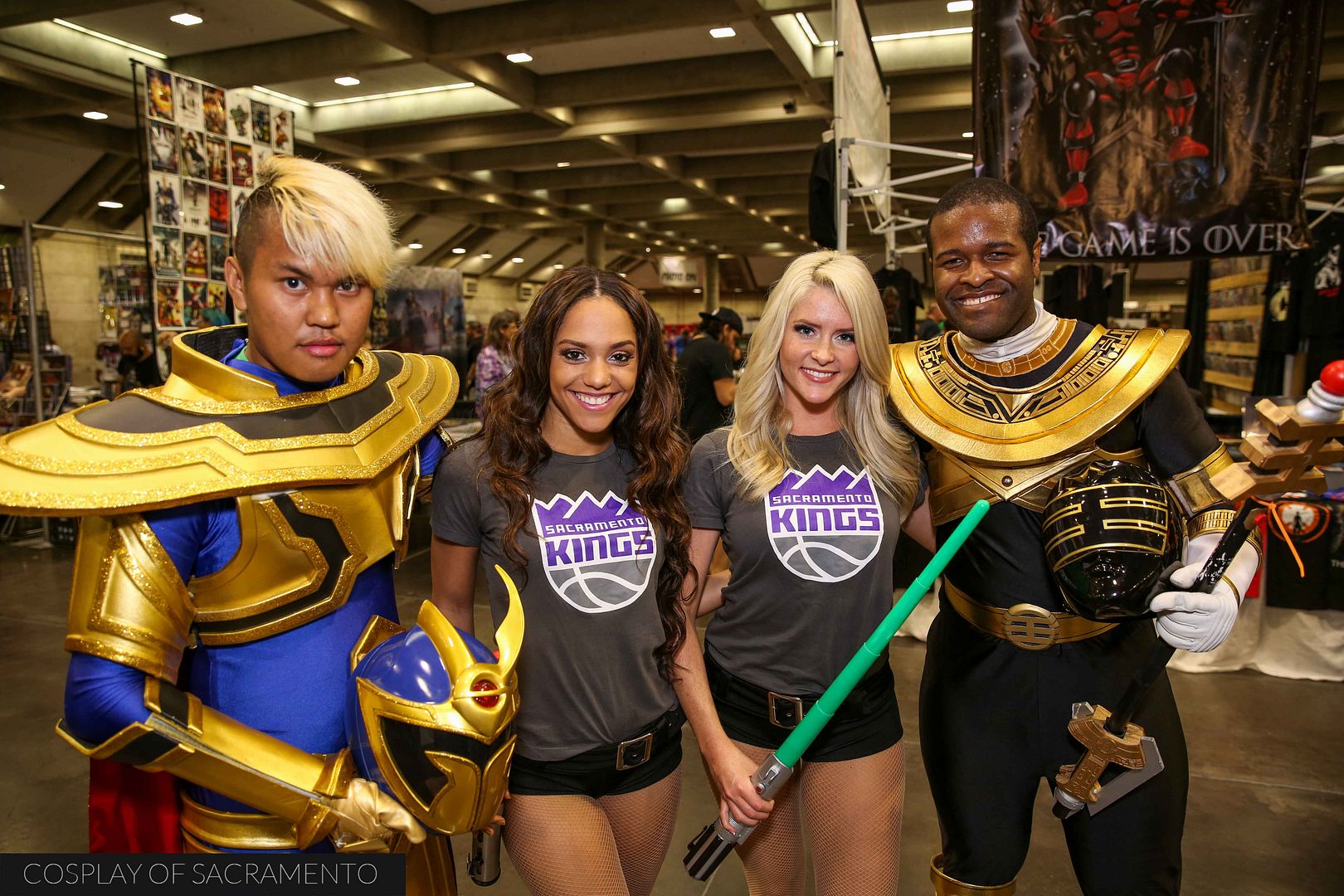 A team from the Sacramento Kings came out to shoot some promotional videos for next seasons games. There were two Kings Dancers (Ariana and Mollie) as well as Scott Freshour, the on-court emcee on the floor. Besides shooting cosplay, I cover the Kings and have done so for the past three seasons. It was awesome to see all of them here at Wizard World promoting the team and having fun with the everyone. The highlight of their visit for me had to have been lightsaber battle that the dancers did with the Power Rangers. It was pretty epic and I can't wait to see the edited video footage of the fight on the big screen next season.
One of the biggest thrills I had was meeting this man. He's Whilce Portacio, one of my all-time favorite comic book artists. Back in the 90's he drew for Marvel and worked on a number of X-Men related books. My personal favorites were his renditions of the old X-Factor team consisting of Cyclops, Jean Grey, Beast, Archangel, and Ice-Man. He had this unique way of drawing faces with a more angular style. It was really cool and I loved it... still do! Today I got to spend a good amount of time speaking with him and had the opportunity to get a comic book signed by him. It was so amazing!
I had such a great time on the first day of Wizard World! I know that this is just the beginning and that day two will be so much more fun than today was. If you'd like to see photos from the con floor, check out my gallery by clicking
HERE
. Also, watch my video below to see some of the footage I was able to get as I experienced this first day of Wizard World Sacramento!