Author: Luke Cheng
It's Sunday, the third and final day of Wizard World. Unlike Friday and Saturday which had the event going into the evening, today the show would end in the afternoon. Logistically it makes sense since I'm sure much of the post con time would be spent cleaning up the main hall and packing everything away. But for us con-goers, it just meant less time to enjoy all that Wizard World had to offer. I definitely felt the time crunch as I made my way through the con trying to soak everything in before closing time. One of the first things I saw when I walked into Wizard World today was this incredible Mr. Sinister cosplay. It is so well done! Or should I say Ms. Sinister? Either way this cosplay is amazing.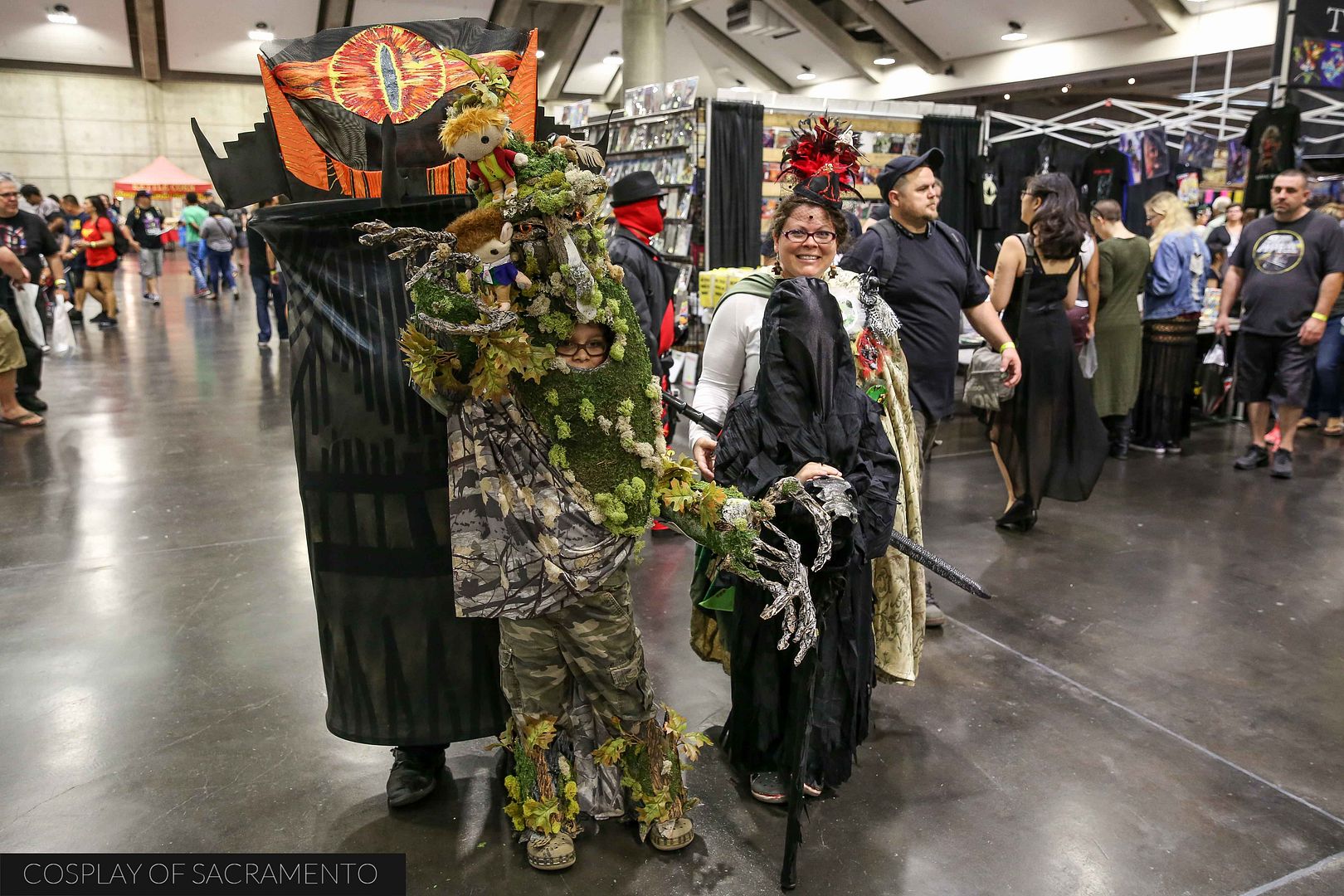 I'm not sure if it was just me, but I felt that today there were more kids and families on the floor. One of the most unique family cosplays that I saw today was this Lord of the Rings group. It's an awesome cosplay and I'm sure this family had a great time putting it together. I'm sure as the kids grow up they'll continue on cosplaying and going to conventions like Wizard World. Hopefully they'll enjoy making cosplay for years to come.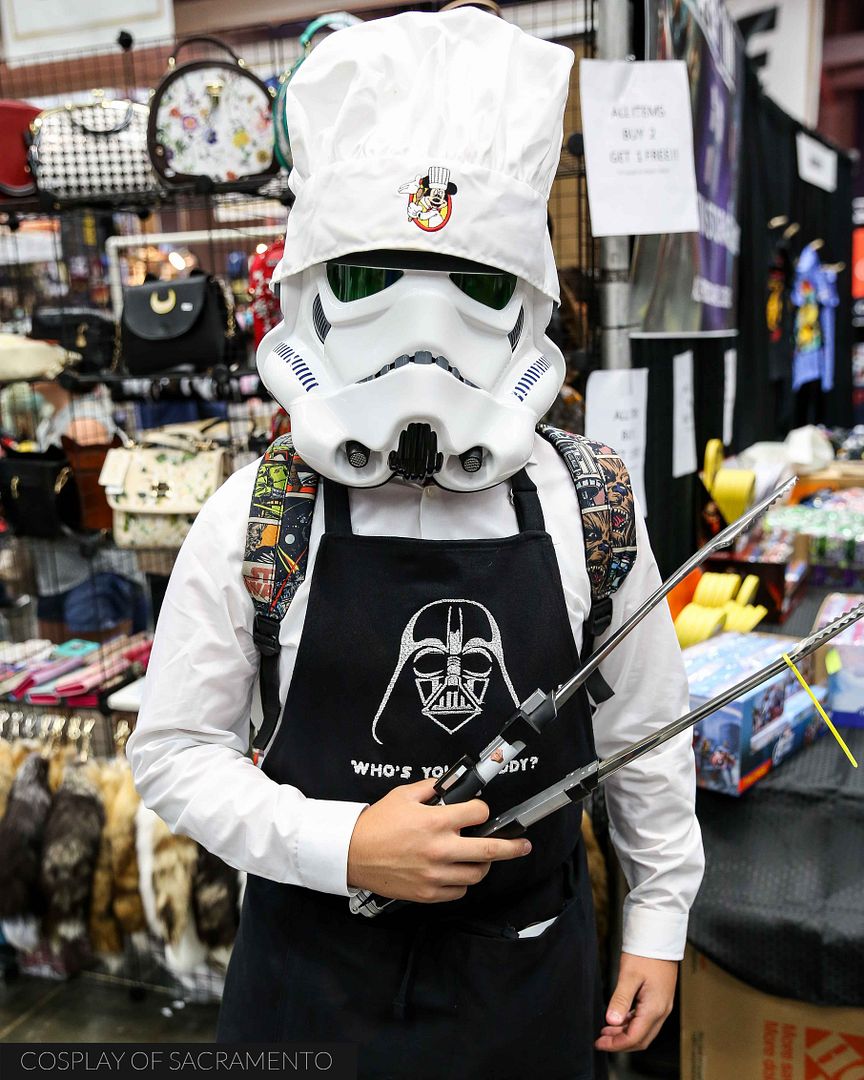 Another unique idea was this Stormtrooper chef cosplay. You just gotta love the tongs he has with him - his hat too! So great! I'm not sure why I find this cosplay so hilarious, but I just do. Actually, adding things like this to Stormtrooper cosplay is really cool because it makes it stand out. I've seen a TON of movie accurate Stormtroopers at cons, but as a photographer it's not that exciting to photograph because if you've taken a photo of one, you've really taken a photo of them all. Having unique details and accessories draws me to this type of cosplay. Keep that in mind for other types of cosplay along those lines as well!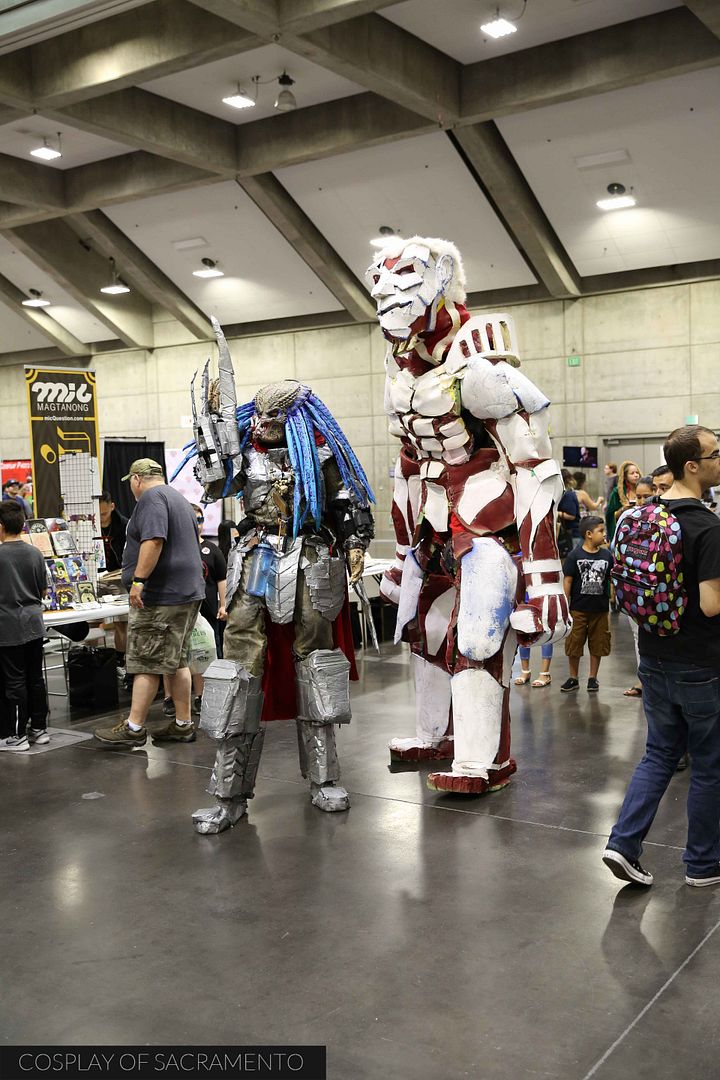 These guys were back at it again! These giants appear at many of the Sacramento area cons and delight con-goers with their sheer size. Though I've seen them numerous times, their cosplay always impresses me. I especially like seeing the reactions of people who see them for the first time. They are always so stunned and amazed. These guys may look intimidating, but don't ever be afraid to ask them to pose with you for a photo - they are always happy and willing to do so.
Oh! Another genderbend! This time its of Dr. Strange. As we've seen, the bigger cosplays often do stand out in a crowd, and this Dr. Strange cosplay certainly stands out. I really love the colors here in her costume... and she even did the white hair on the sides of her head! That's pretty awesome. This last day of the con has definitely surprised me with all the unique and thoughtful cosplays being displayed.
As if there wasn't already a ton of fun things to see at Wizard World, this cosplaying dog was the last thing I saw before heading back home. So cute! This little guy was so good about staying on his little cloud pillow. Adorbs!
If you'd like to see my day three gallery of Wizard World, please click
HERE
.
Also, check out my video of the day three experience with this video: