Author: Luke Cheng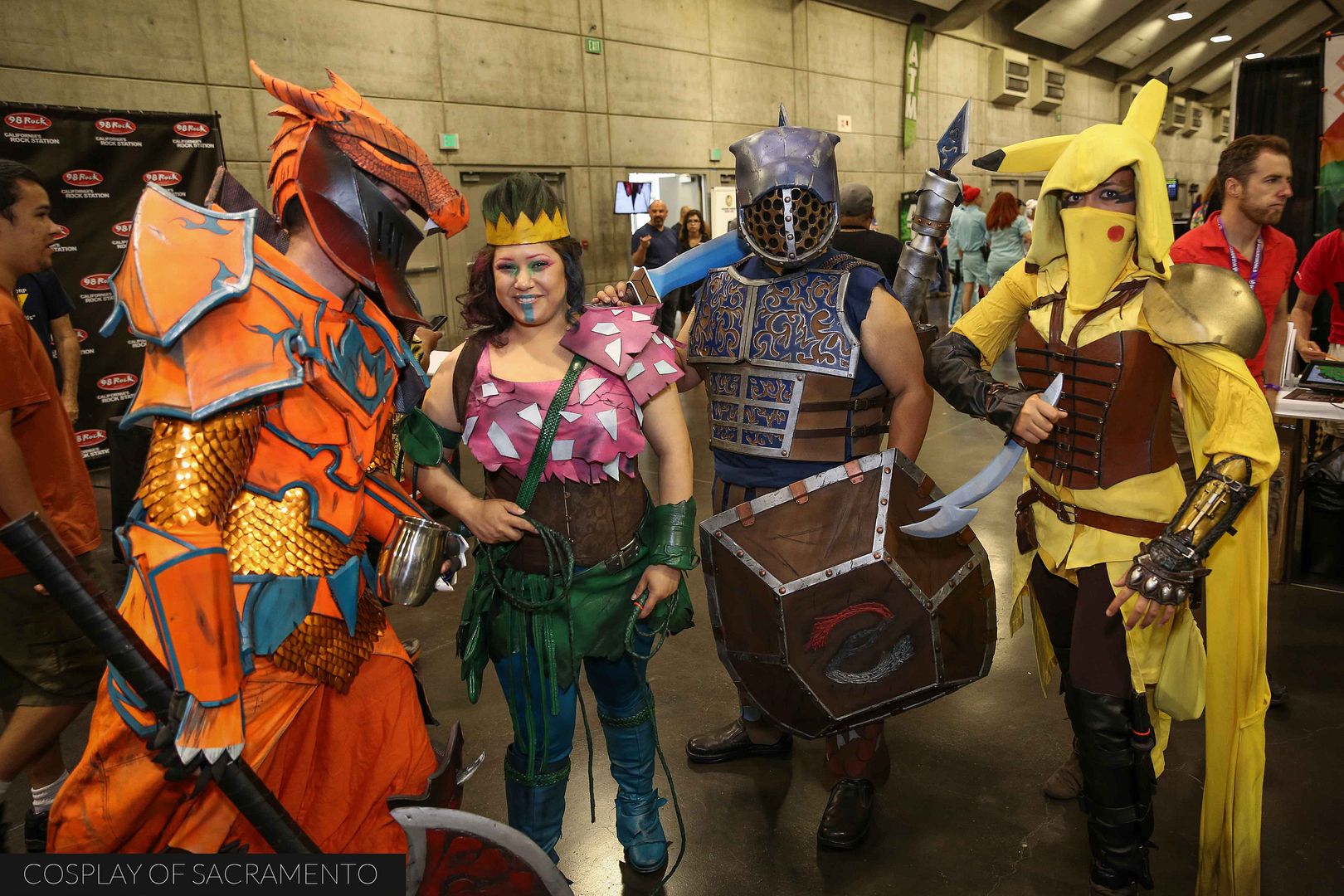 Saturday is always the best day of the con. It's the longest day and also the day with the most attendance. Yesterday had a small, but energetic crowd... but today the convention center was full of people ready to have fun at Wizard World. Today I had the chance to not only take photos on the main floor, but also shoot a panel as well as do a number of private, individual photoshoots. I was geared up and ready to experience all that this day had to offer!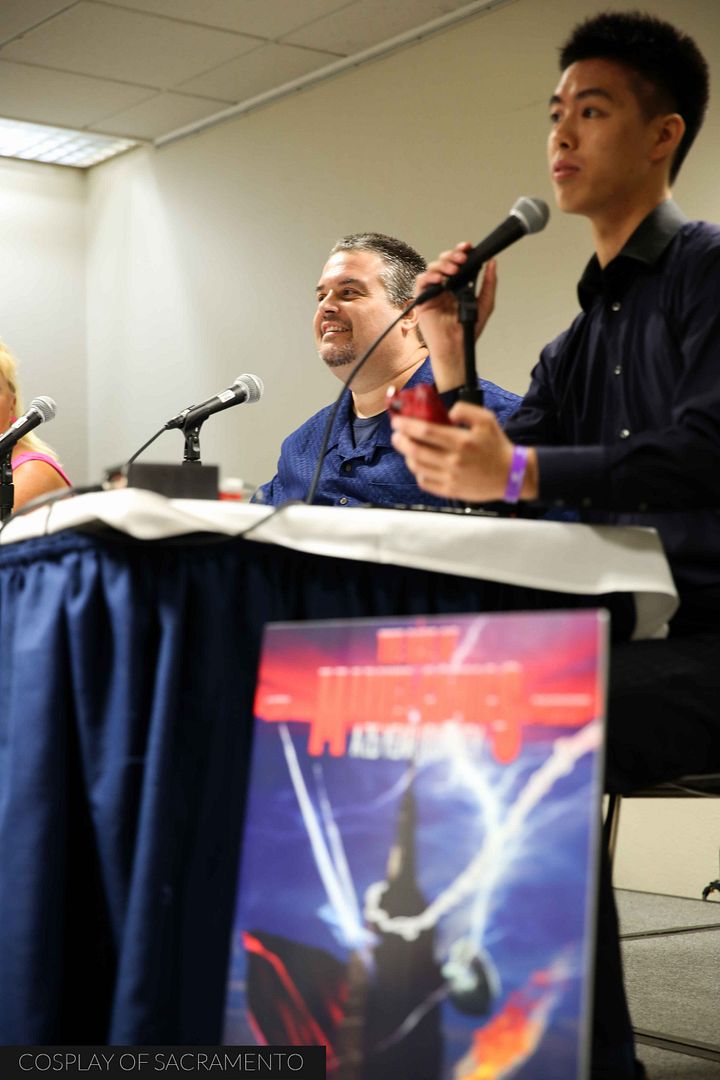 Going to panels at the con is always an enriching experience. It's at these special engagements that you really get the inside scoop on actors, cosplay tips, and upcoming announcements. Wizard World always provides a huge number of panels for con-goers to choose from. This year I didn't get a chance to see any of the big name Hollywood stars as I was swamped with other photo opportunities, but I did catch the Rise of Marvel Comics panel towards the end of the day. The Rise of Marvel Comics is an independent film detailing how Marvel Comics got to the way it is now. The producers are currently crowd funding the movie at the moment. It was great to hear what they had to say.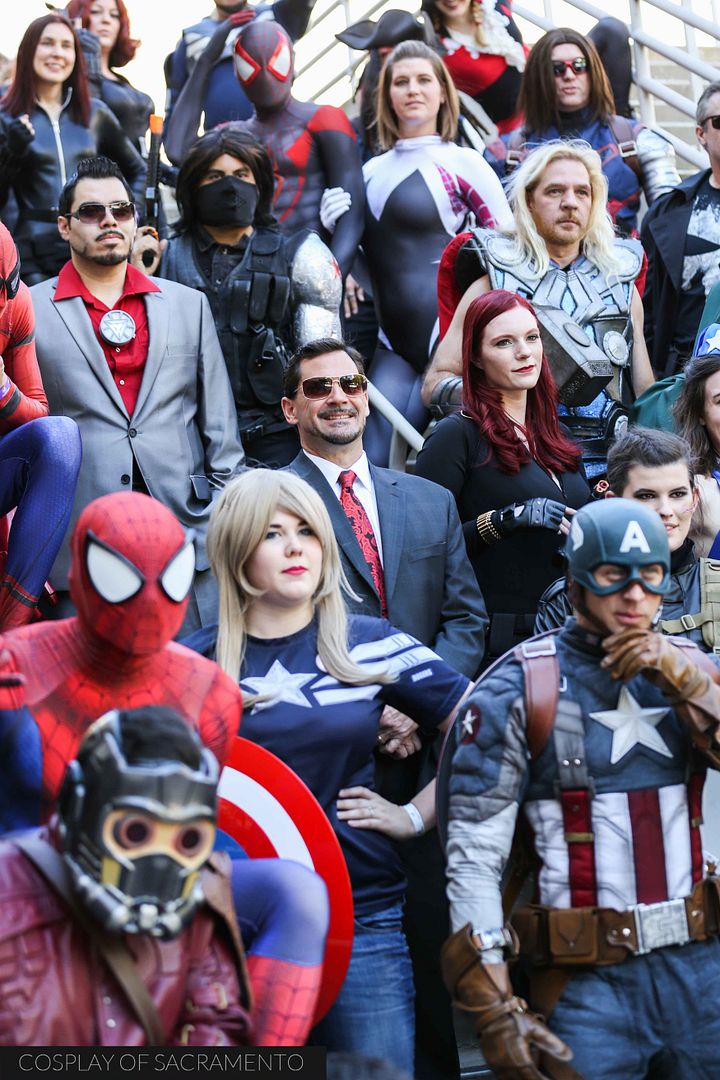 I didn't hear about too many huge meet-ups at Wizard World, but the one I did attend was the Marvel Comics meet up. This meet-up took place behind the Convention Center on the steps just left of the main loading docks. Though the X-Men were well represented by cosplay on the con floor, this meet-up consisted mainly of Captain America and Avenger cosplay with some Spider-Man sprinkled in as well. Big groups are always fun as it's always a party-like atmosphere with so many cosplayers sharing in their own fandoms. The only challenge is for the photographers trying to get everyone in the shot. Wide angle lens time!
Today I had the opportunity to do a few private photoshoots. These are always great because it lets me leave the show floor and get shots that are more unique. I mean, hall shots are fine and all, but these types of shoots are just so much more fun! My first private shoot was with Toria Cosplay. I've been wanting to shoot with Toria since I saw her last year. She is an absolutely stunning cosplayer. This retro Captain America cosplay she has is a head turner. She can't get two steps in at a con without being absolutely swamped with people wanting to get pictures of her. Thankfully we got to sneak outside and get a few snaps in. She looked gorgeous. Check out my mini gallery of this shoot with Toria
HERE
.
My next photoshoot was with Skynerd and Supakawaiineko. I've shot with both Skylr and Jess quite a bit and they are the most fun people you can ever do a shoot with. Today they had a genderbend cosplay of Quicksilver and Magneto - very appropriate as Father's Day is tomorrow. Besides just posed shots, the girls wanted to do a few with some action incorporated in them. We did a bunch of shots trying to get hair flips right and other crazy stuff. I think the photos came out great! It really is hard to take a bad picture with either of them as they are just that amazing. Sneak a peek at their gallery on my site
HERE
. Also on this shoot was Deathstardorian. Check out my
Day Two Gallery
or my
Facebook Page
to see a gallery of his photos.
Yep!!! Even more private shoots! Next up with another favorite cosplayer of mine - Necikait. Necikait and I have paired up for many shoots. I absolutely LOVE her positivity and enthusiasm for cosplay. Her look is always on point and stunning. We travelled all around the Sacramento Convention Center to find good backgrounds to take photos. One of my favorites was here in front of some graffiti. Doesn't her Black Canary cosplay look great with all those colors? I think so! Necikait does a TON of stuff on Snapchat. Look her up there and you'll get a taste of all the stuff she's into! Wanna see the full gallery of our shoot? Click
HERE
.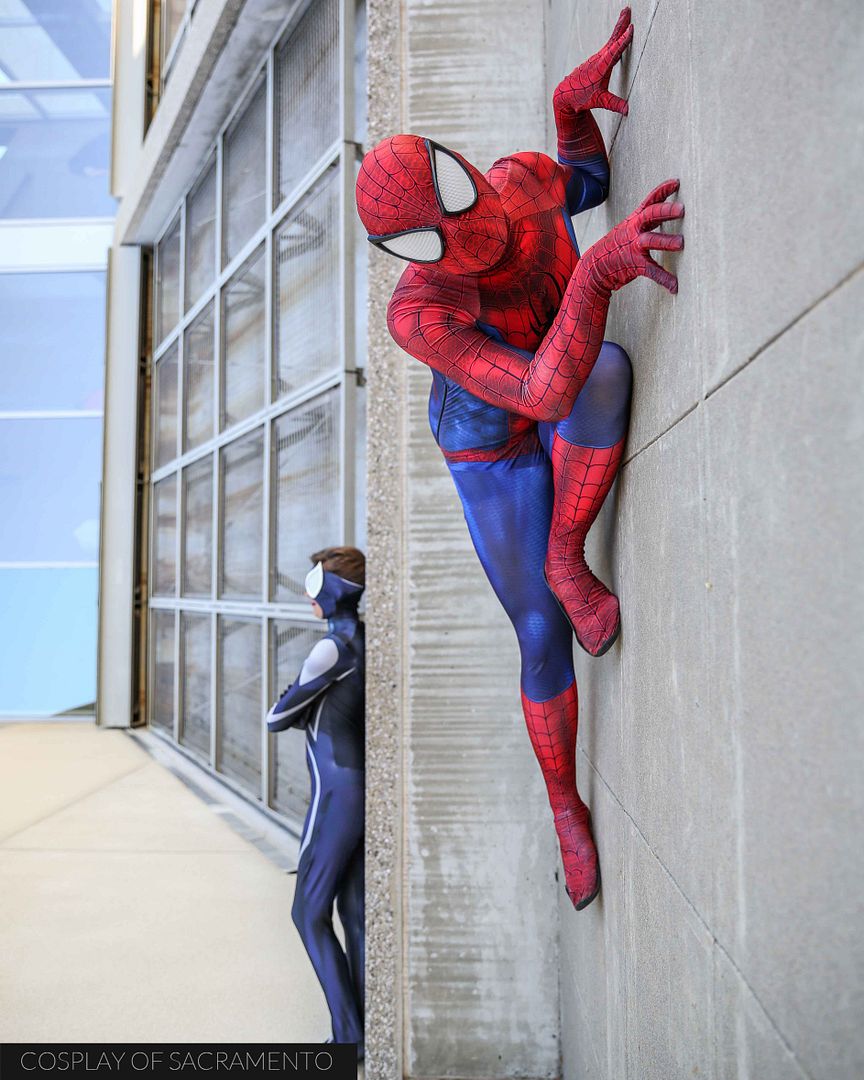 My final shoot was with Padawantail and Cassierolee. Skye and Cassie are a couple of my good friends and I always love shooting with them. This shot above was difficult as we had to get Skye to use actual spider super powers to stick to the side of this wall. All good though as the photo looks great! I'm still working on this particular shoot so please keep checking back in the group galleries section of my site to take a look at what we did.
Looking forward to the rest of the con and coming back tomorrow for day three. Here's a video recap of my experience today: