Author: Luke Cheng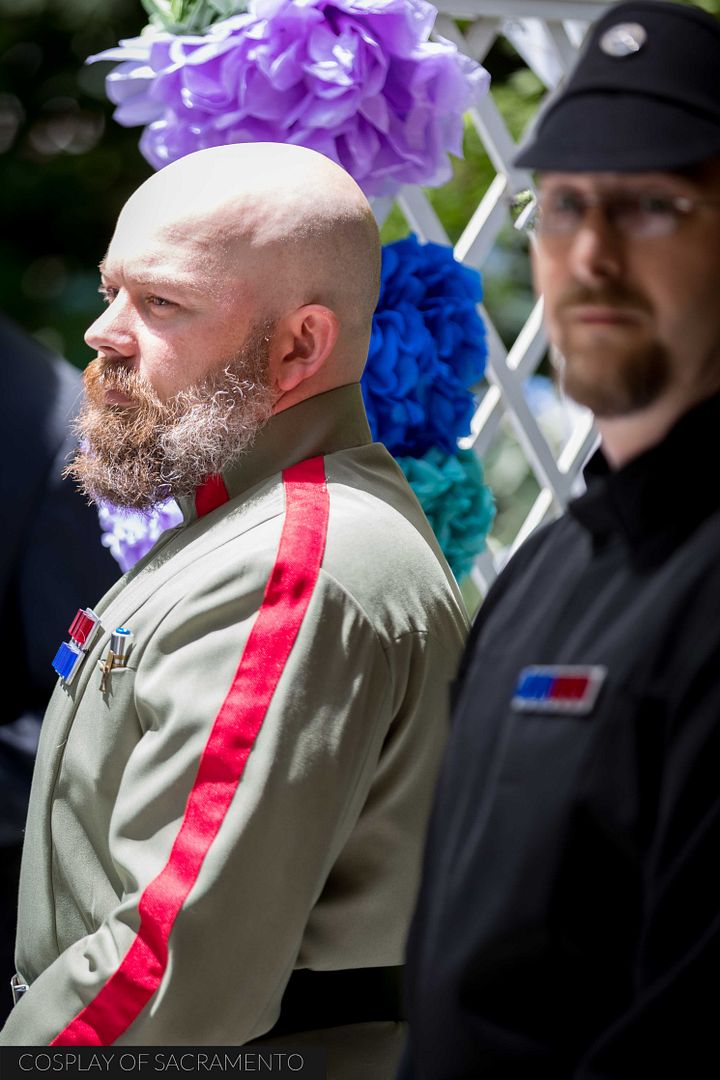 As a photographer, I dip my hat into many different photographic situations. This blog and my main site (
www.cosplayofsacramento.com
) features cosplay and cosplay related things, but I do a lot of photography outside of cosplay and things related to it. One of those is weddings. I love shooting weddings, and have been the primary photographer for quite a few of them these past few years. Well, today my worlds collided as cosplay and wedding photography came together in spectacular fashion. My friends Talya and James got married - Star Wars style.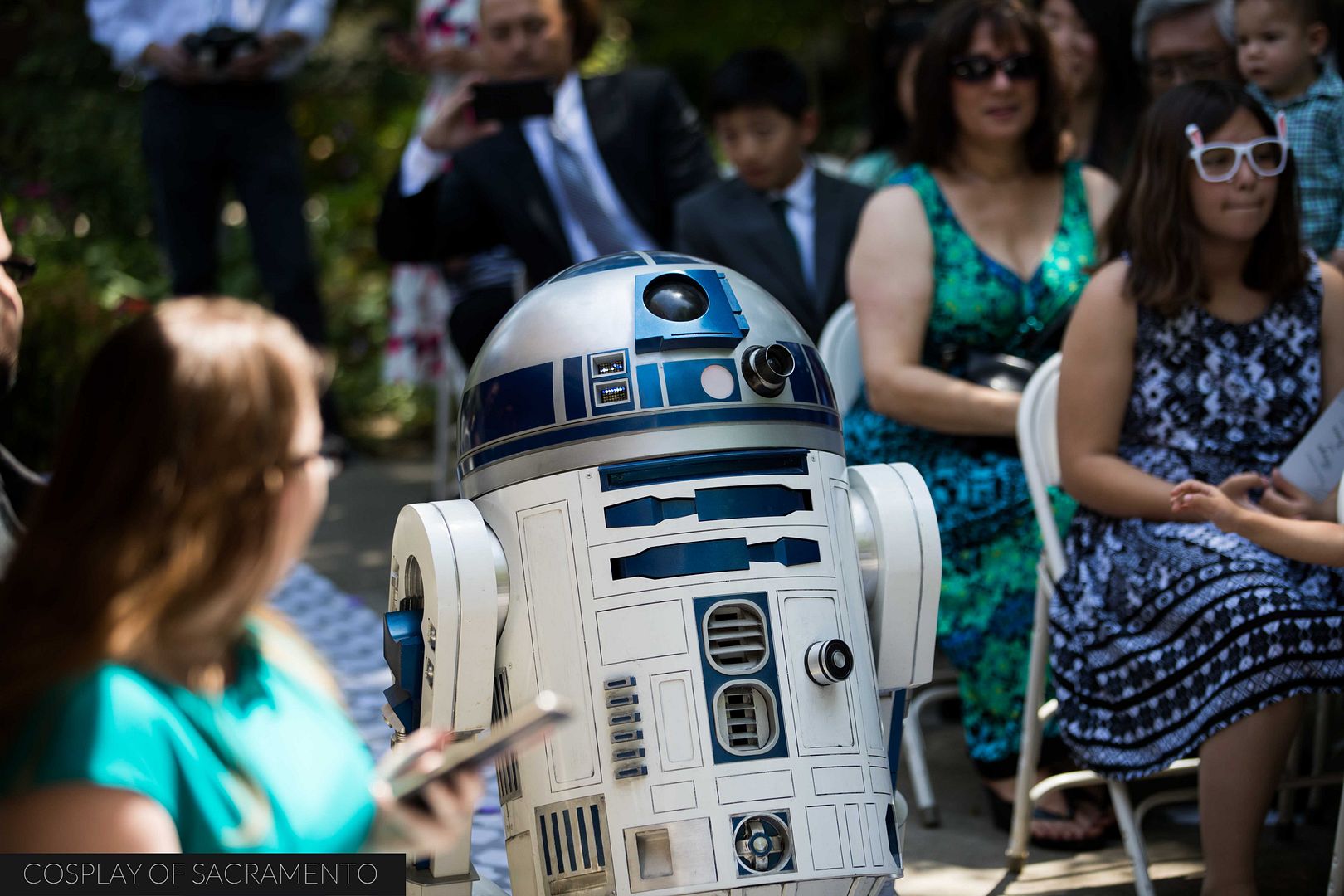 It was definitely an honor to be asked to shoot this wedding. I had met Talya just about a year ago doing Wizard World promotions. Since then we've done various projects and events together. When she asked if I could photograph her wedding I was more than willing to. The wedding took place on a gorgeous Sacramento Saturday at a venue called the Casa Garden Restaurant. This location had a beautiful outside space large enough for a small/medium sized wedding. Being that it was Talya and James' wedding, R2 couldn't miss it. Above is a photo of the droid as he made his way down the aisle.
The Mandalorian contingent definitely made its presence felt as well. The ladies in this photo seem to be especially smitten with this young Mandalorian - and why wouldn't they? His armor is absolutely perfect.Though not in armor for her wedding, Talya also has some pretty amazing Mandalorian armor herself. It was only natural that the Mandalorians came out in full force today.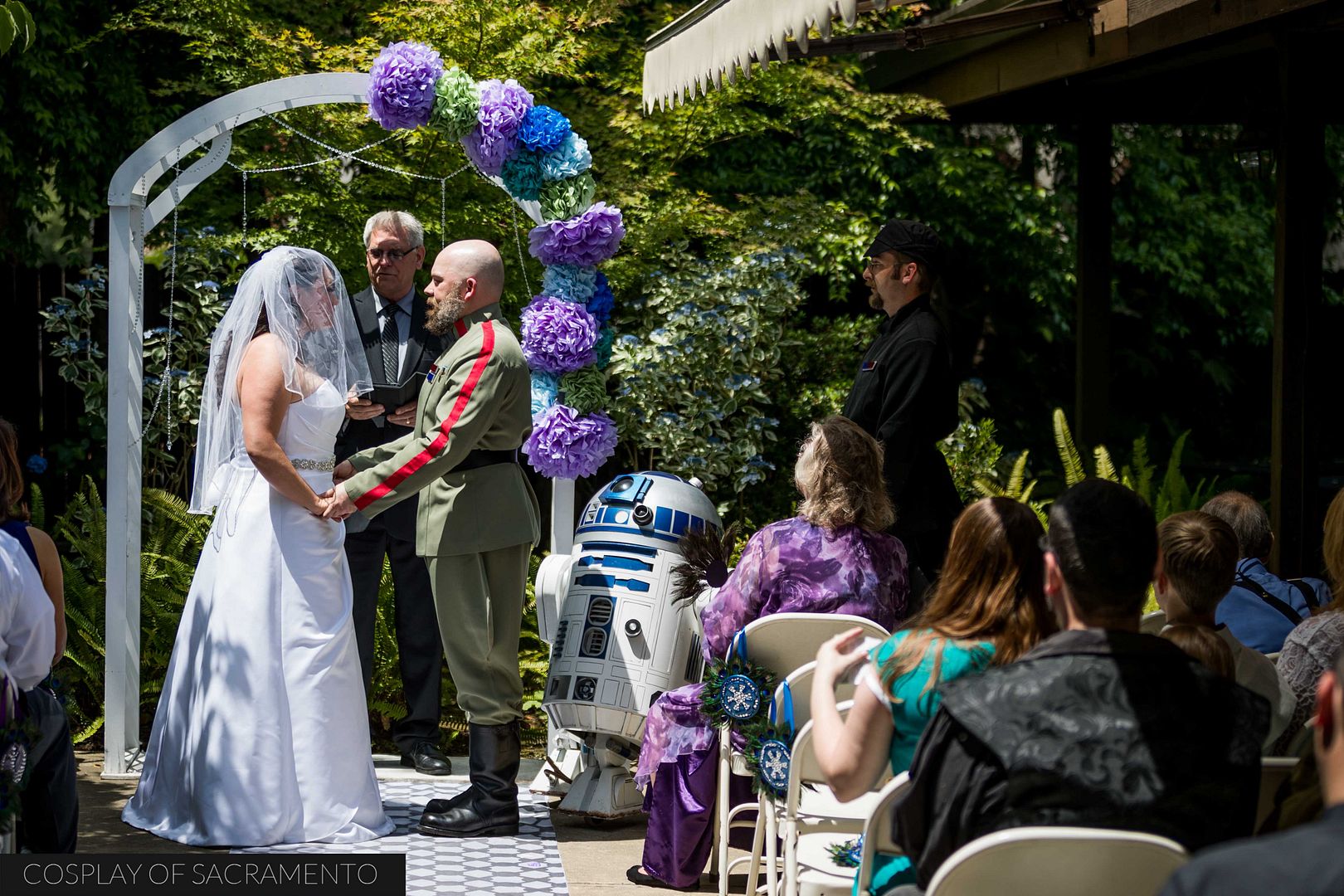 Though the Star Wars decor was quite heavy, the ceremony was rooted in classic Earth culture. Talya and James had many traditional wedding elements. I personally really enjoyed the pairing of the traditional and the fun. It spoke to the sensibilities of both Talya and James. Each element was handled just right. The wedding never felt silly or too stiff. They really pulled it off!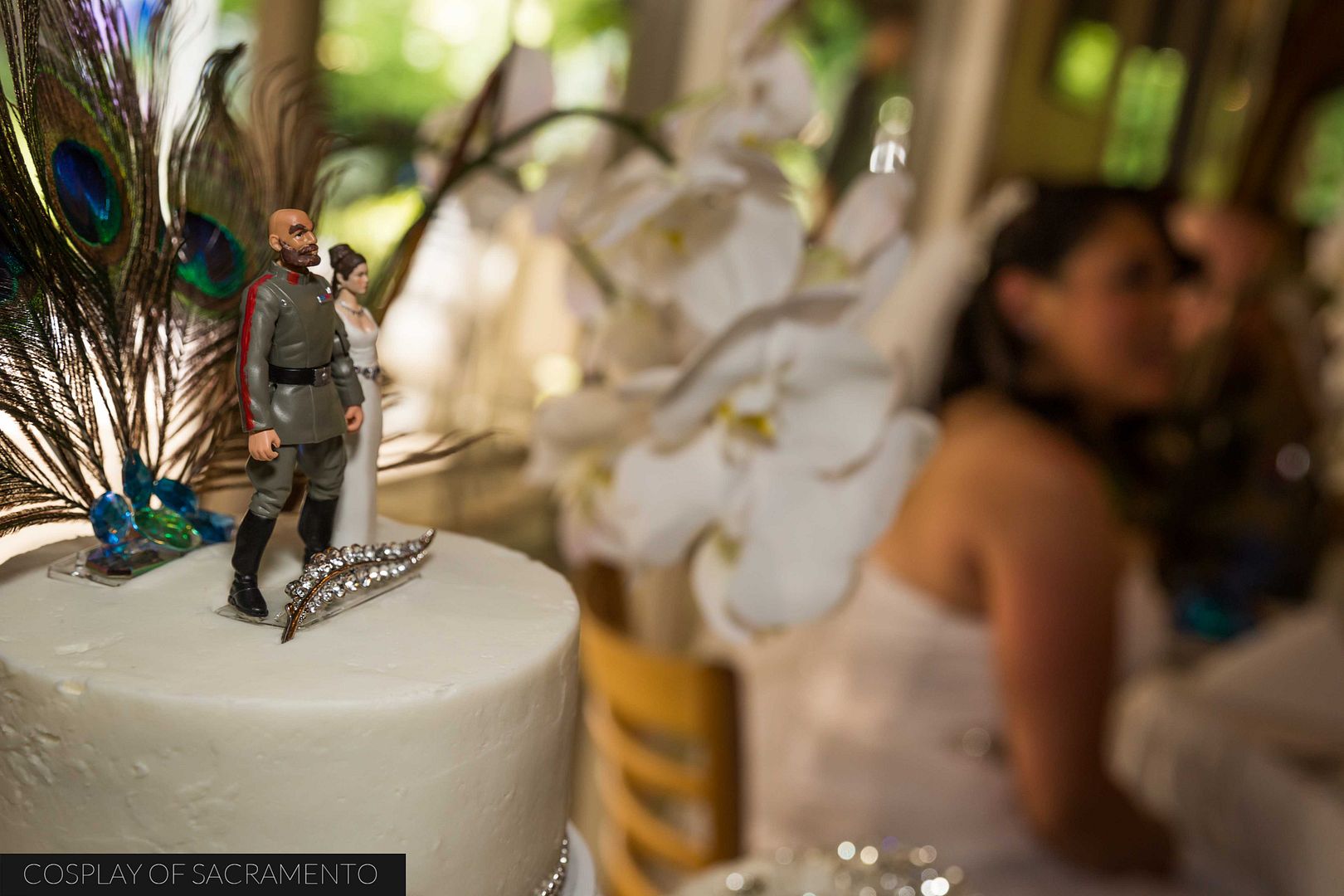 Once the ceremony was over it was time for the reception. Huge thanks to Talya and James for providing a delicious meal. I loved hearing the speeches and enjoyed all the fun tidbits that they put into the wedding day. I wish the absolute best for both Talya and James as they begin this new chapter in their lives. I'm sure I'll be seeing them soon at the next con.
Check out a few more pics from the wedding
HERE
.