Author: Luke Cheng
Daren contacted me via my Facebook page to get some shots of his Storm Shadow cosplay. I jumped at this chance as I absolutely love GI Joe and don't see cosplay of it often enough. In fact, it's pretty rare to see GI Joe cosplay at all, so I was totally stoked for this opportunity. Daren suggested that we meet up at the top level of a parking garage. This offered a great view of the tall buildings around Sacramento as well as some interiors to use as backgrounds. Being on Sunday, the lot was almost completely empty, which was great so that we didn't have to contend with people or cars moving about too much.
Storm Shadow is one of the most popular characters in GI Joe. He is most known as being one of the toughest agents of Cobra, GI Joe's enemy. He's a highly skilled ninja and assassin and has a rich history. Later on in his lore he leaves Cobra and joins the Joes. If you get a chance, you should check out his story as it makes for a very interesting read. Daren really went all out with his Storm Shadow cosplay as he came equipped with swords and bow and arrows.
As a ninja assassin, Storm Shadow has to find crafty ways of getting into secure locations. Here's a shot of him taking off the covers or an air vent so that he can crawl inside. Of course, we didn't actually take off these covers on our shoot, but they were perfect environmental props that were there for us to use for photos. It's always fun to look around in the spot chosen for the shoot to see if there are unique things that could be used to enhance the shoot in any way.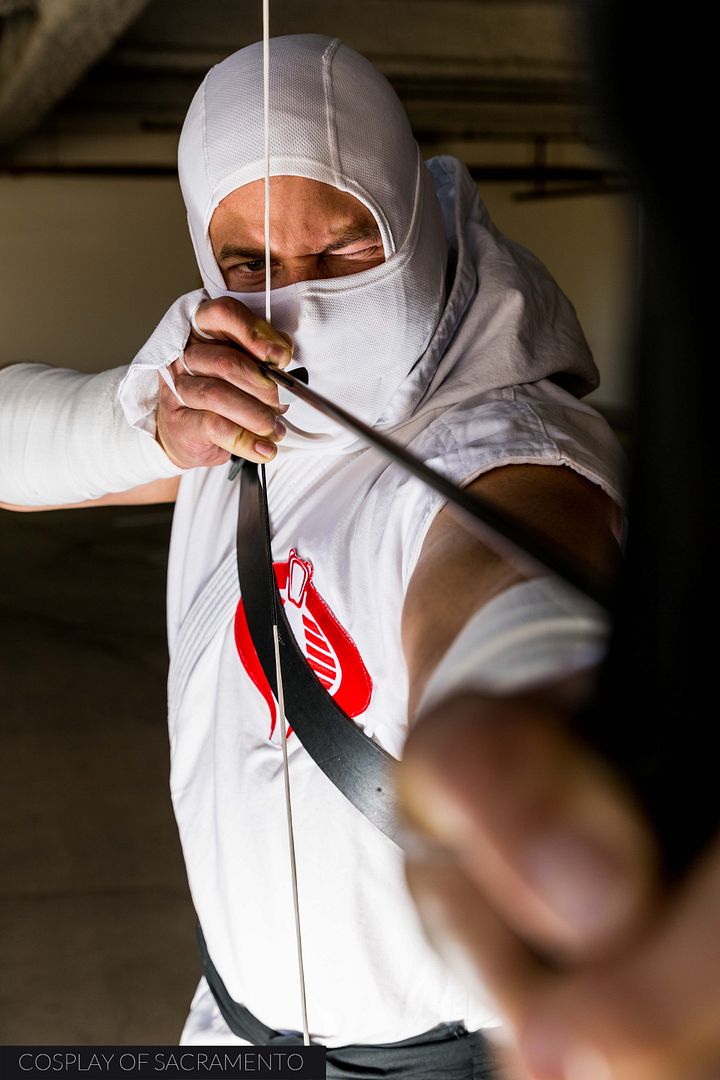 My standard shot of a character shooting a bow and arrow is this one where I position the camera very close to the tip of the arrow and get face in focus while the hand is blurred. This angle of view usually makes for a nice looking shot of the subject. In this case, I wanted to have more dramatic lighting so I positioned an off camera flash to Daren's lower right. This filled in his body well and left his back more in shadow. I thought this made his Storm Shadow cosplay look a bit more sinister. This lighting technique was used for much of this shoot.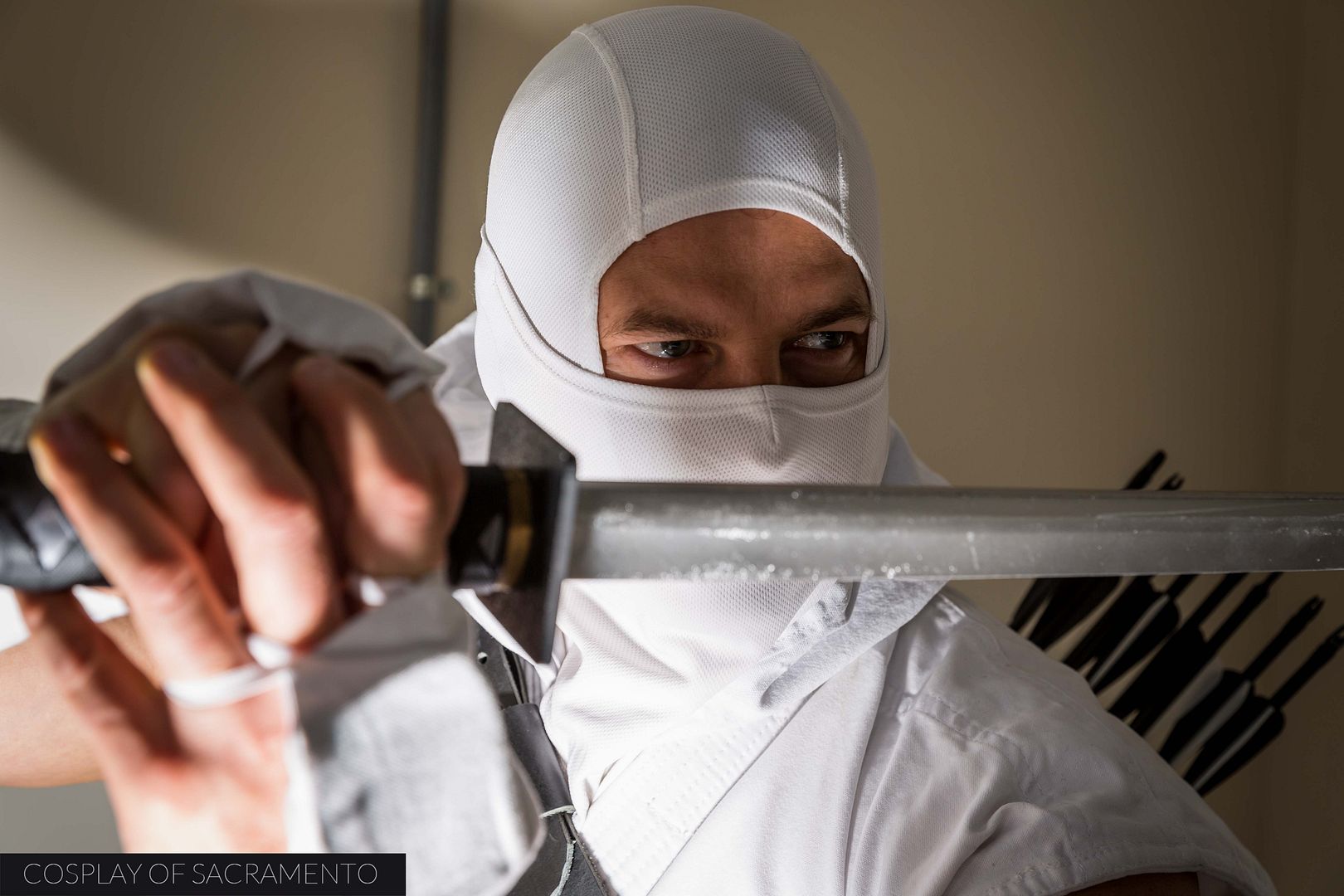 Again, here's Daren lit from the bottom again to create some interesting lighting for his Storm Shadow character. It was great fun shooting with Daren today and I'm extremely happy to add a gallery of his Storm Shadow to the Cosplay of Sacramento site. I'm always up to shoot individual cosplay photoshoots during lulls in the con season... such as now! If you're interested in doing a cosplay photoshoot, please let me know and we'll set something up! I hope to hear from you!
Check out the full gallery of photos from Daren's shoot
HERE
.