Author: Luke Cheng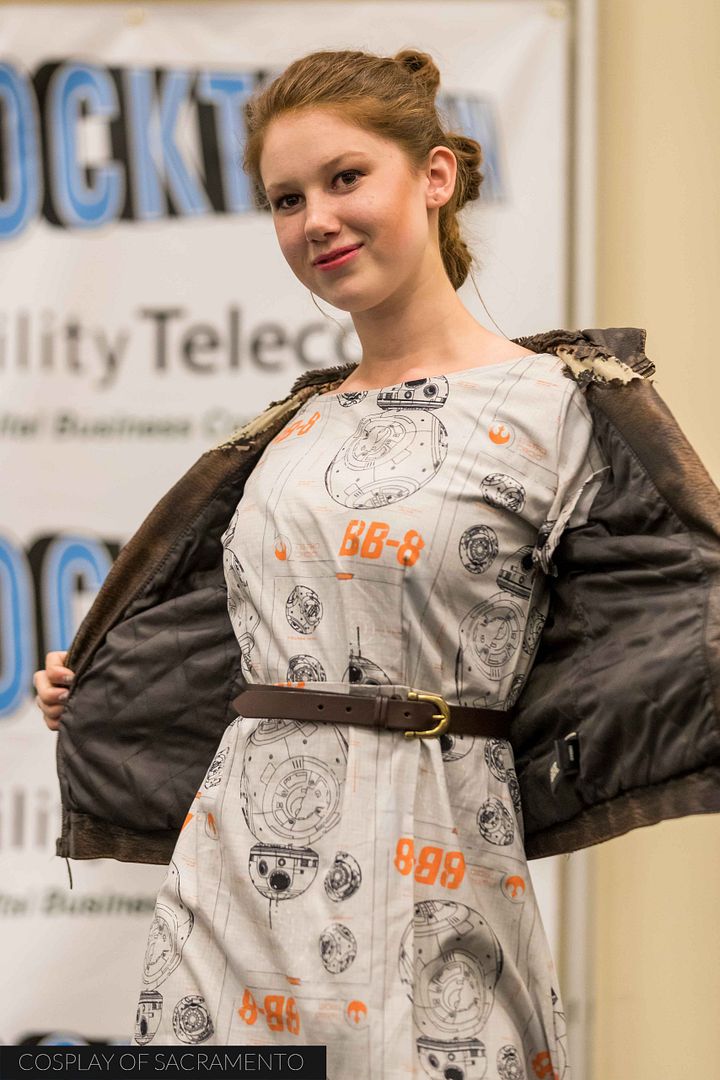 I love the fact that StocktonCon is a two day event! As you know, I really enjoyed my experience yesterday at StocktonCon and I was very much looking forward to today's time there. I arrived just a few minutes before the Geek Fashion Show began. The Geek Fashion Show is a MUST SEE event whenever it goes on at a con. The show features people of all types wearing stunning geek-related clothing. Seeing all the different styles and artistic clothing creations is inspiring. The models that present the clothing are also a ton of fun to watch on the stage. Much props goes out to everyone who makes the Geek Fashion Show go, I know it is a lot of work to get something like this ready!
You never know who you're going to see at a con. I spotted this beautiful Catwoman cosplayer right when I entered the main entrance and knew I had to get a few snaps of her. Well, it turns out she and I actually did a private cosplay shoot a few months back. At the time she was just getting into doing more shoots. It looks like her cosplay has grown leaps and bounds since our first meeting. We laughed as we realized that we had actually worked together already and got reacquainted. If you'd like to see her most recent cosplays, check out @feisty_vee on Instagram.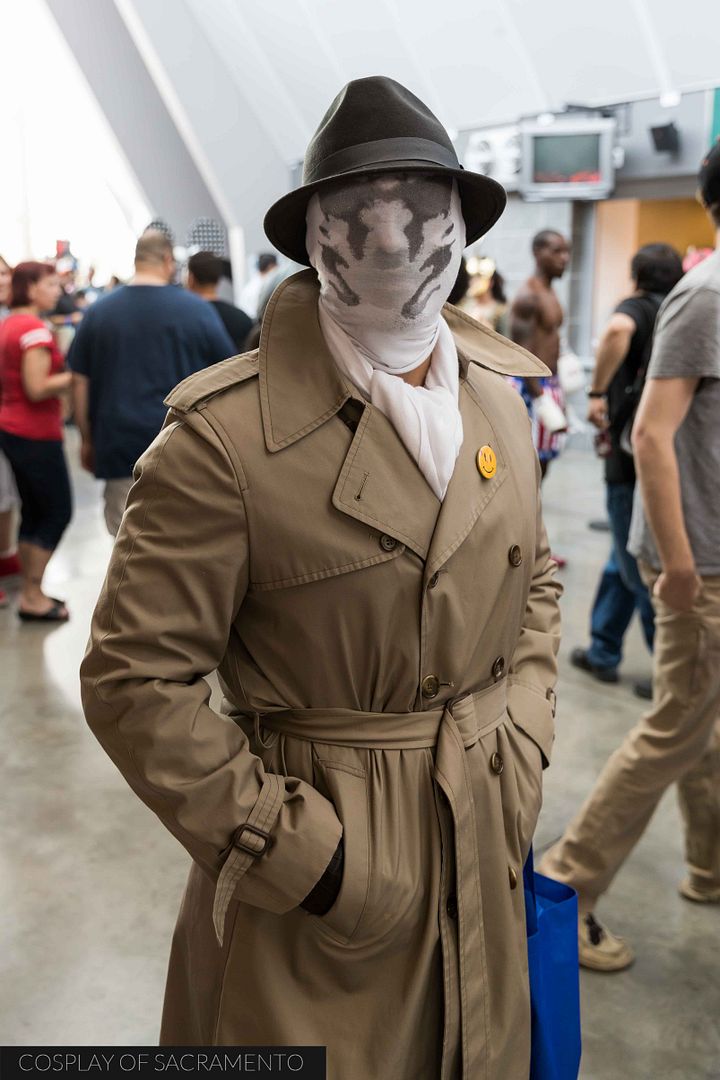 If you're a Watchmen fan, you've gotta love this Rorschach cosplay. I am a huge fan of the Watchmen and Rorschach is my favorite character in that story. In fact, if I were to cosplay anything, he would be one of the characters I would seriously consider cosplaying. The Watchmen reached the height of their popularity a few years back when the movie adaptation of the comic series came out, but has since gone back into hiding. I applaud any cosplayer who does a Watchmen cosplay and I'll definitely come over to you and ask to take a photo!
Take a look at this messy little cosplay of Daenerys Targaryen and a stallion heart. The heart shown is very realistic and the 'blood' is gooey and wet. I wanted to give her my card, but she couldn't take it! Fortunately I was able to give it to her helper to carry. Cosplays like this one take a lot of dedication in order to pull off as you really can't do much while holding on to a prop like that. I'm glad she had someone with her to help her out as she made her way through the con.
It's always good to step outside of the con and do some individual shoots. I love getting shots at the con, but mixing up the environment and background is really nice. Outside Stockton Arena is a little waterfront that provided some shade from the harsh sun - and that's where a few of us went to shoot some photos. We shot quite a few different photos, but here's a fun one I did with Instagramers @legend_of_lantern and @shikabane_hime88. It's a Marvel and DC mashup that has Phoenix finding Green Lantern's ring as he looks worried.
I went up to the artists alley after the outdoor shoot and ran into this trio of fun. Their Rice Krispies cosplay was totally on point and unique. Everybody was wanting to either get some video or photos of them. I grabbed a number of shots of them for myself as this cosplay was too good not to take a few more snaps of... ahaaaaaa... get it? 'Snaps'!
**Groan**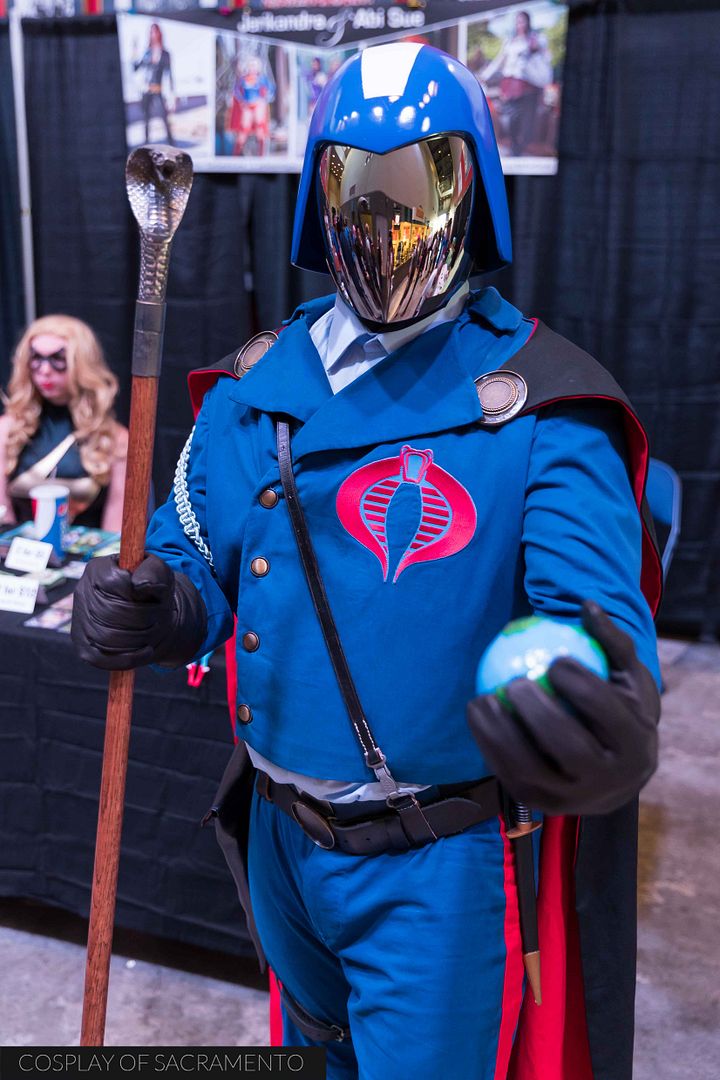 Also in the artists alley was Cobra Commander. GI Joe is another one of my childhood favorites, so whenever I see GI Joe cosplay I literally run over to it for a photo. I didn't know who was cosplaying the Commander as he was wearing a fully enclosed mask, but later found out it was the same cosplayer who did a Storm Shadow shoot with me during the summer. Both his Storm Shadow and Cobra Commander cosplays are simply awesome.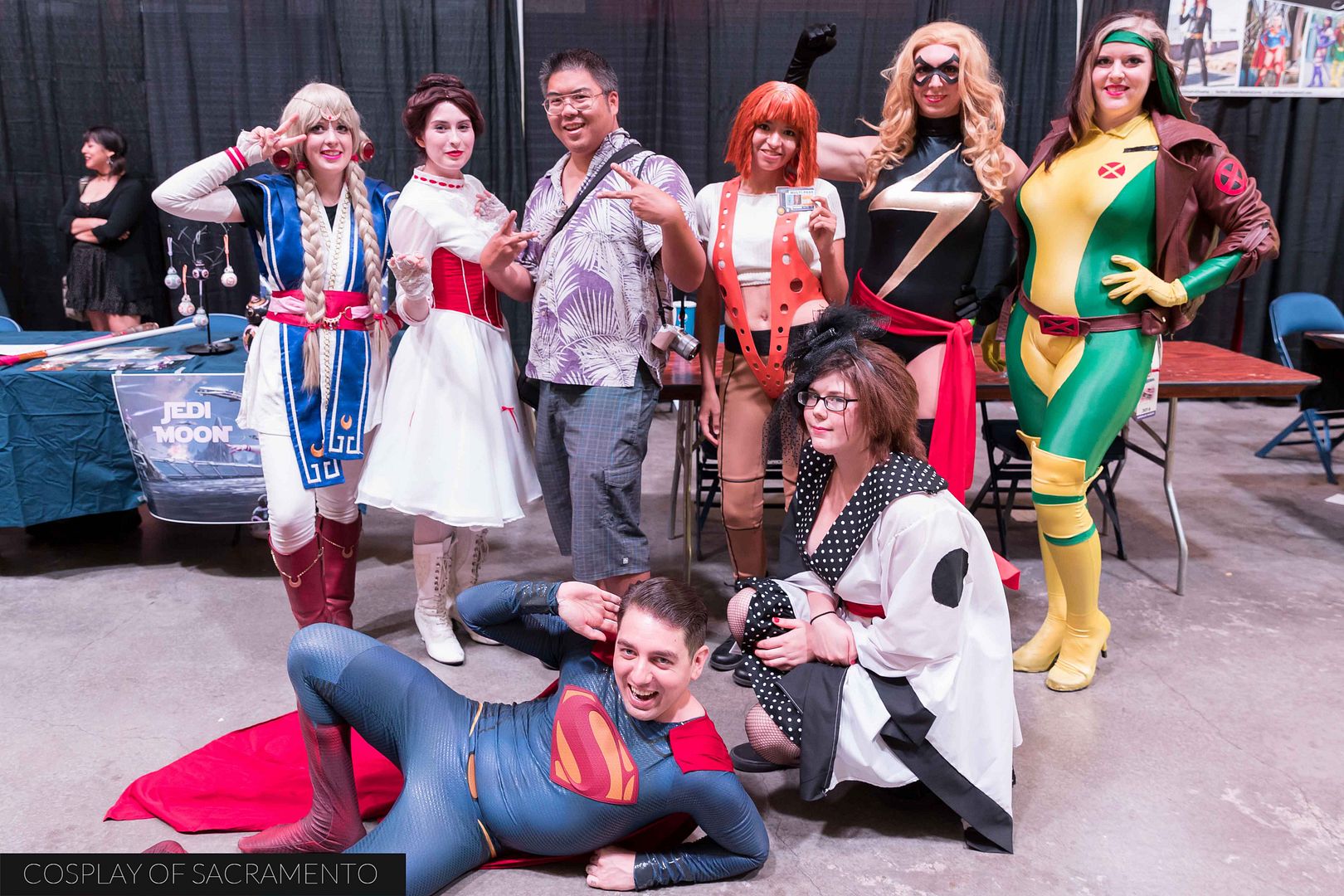 I wanted to finish off my coverage of StocktonCon 2016 with this sweet group photo. I usually don't get in front of the camera at a con, but thanks to my buddy Alex grabbing my 1Dx, I was able to be in this shot with some fantastic folks.
StocktonCon was amazing this year and I was sad to have it be over after the second day. I told myself last year that I would fully attend the con in 2016 and I did! Hopefully next year will be the same. I have a gallery of 100 photos from day two on my site. Click on the link
HERE
to see them all.