Author: Luke Cheng
Yes! Back in my neck of the woods! This past weekend was the Central Valley Cosplay Gathering held at William Land Park in Sacramento. This cosplay gathering was my first foray into the world of cosplay so it will always hold a really special place in my heart. This is the gathering where I see the most familiar faces around and where I feel most comfortable. Local cosplayer and good friend Skye Radd usually runs this event, but he was out of town for the weekend so a couple of guys (Matthew and Alex) filled in the leadership roles for the gathering. They did a really great job making sure everything ran smoothly - big props to them! It was a big job to handle, and they were absolutely great at managing all the logistics that this entailed.
Pokemon is the hottest thing right now so when Pikachu showed up to the party all the soccer kids went bonkers and mobbed the electric Pokemon. And there were A LOT of kids at the park today as numerous league games were being played around the area of the gathering. The poor guy had to pose for a lot of pictures as parents and kids alike wanted a picture with him - the price of being popular (and cute), I guess! Speaking of Pokemon, one of the fun things that occurred during the gathering was a Pokemon Go contest. Trainers were asked to do battle at the local gyms around the area for various prizes!
Also popular at the gathering was Suicide Squad. The movie released recently and has been a big hit with many fans. I really enjoyed the movie - so much so that I've already seen it twice in theaters. When I first got to the gathering, the number of Suicide Squad cosplays was the first thing I noticed. Many of the cast of characters from the movie were at the park and looking really good. Above is a photo of @kasamurai on Instagram's El Diablo cosplay. I don't usually do too much Photoshop additions to my photos, but his photos really needed to have some fire in them so I did my best to add some. I like how they came out!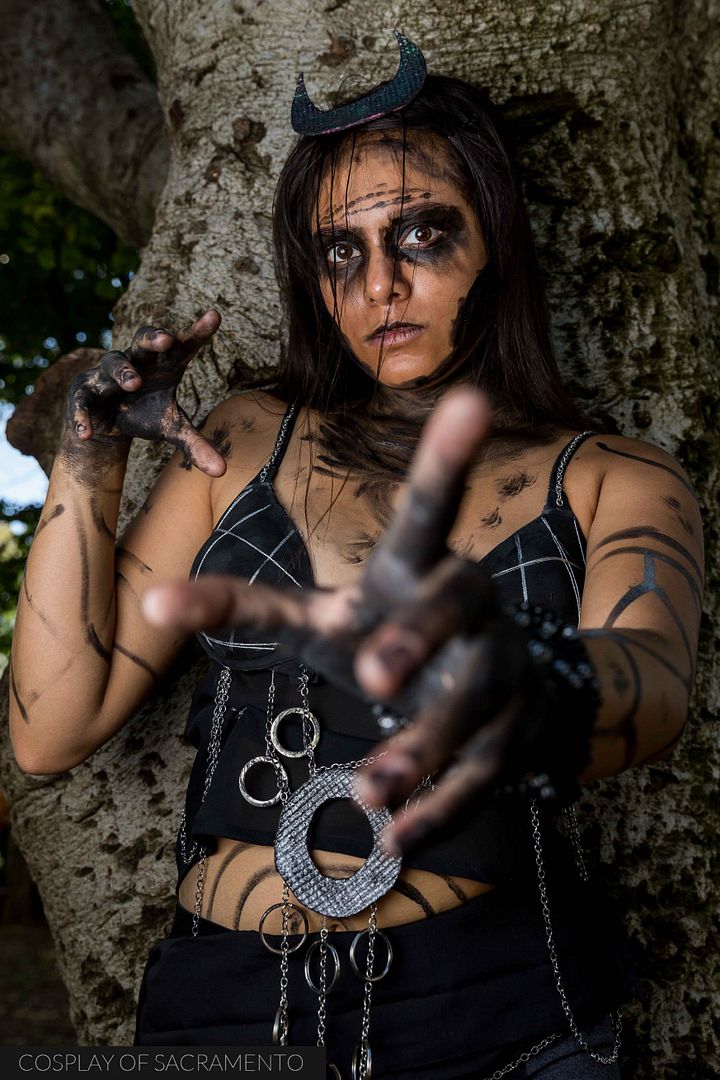 Though pretty much everyone in the Suicide Squad movie was a baddie, the baddest of them all was the actual villain of the movie - the Enchantress. And @lexibeecosplay on Instagram had a killer cosplay of her. It was a ton of fun shooting photos of her cosplay at the gathering. I loved the poses and expressions she did as we shot. I always love shooting with Lexi as her cosplays are so on point with each character that she does. Stephanie, @jedi.moon on Instagram, also had an impressive Enchantress cosplay. I got caught up in too many shoots to get some of hers, but she does show up in my video of the gathering down below. Make sure to see her take on the Enchantress too!
One of the most unique things I got to do yesterday was getting some dancing shots of Instagrammer @miss_artist_ri as she cosplayed Pokemon trainer Erika. She had on a sweet flowing cosplay that looked awesome as she moved. The colors on the cosplay really popped and stood out. I know that Rhianna spent a long time working on it, so it was awesome to see everything come together so well. She also brought an entire basket of props to make the cosplay complete. Definitely take a look through my full gallery of photos to see all the photos I got of Rhianna's Erika cosplay.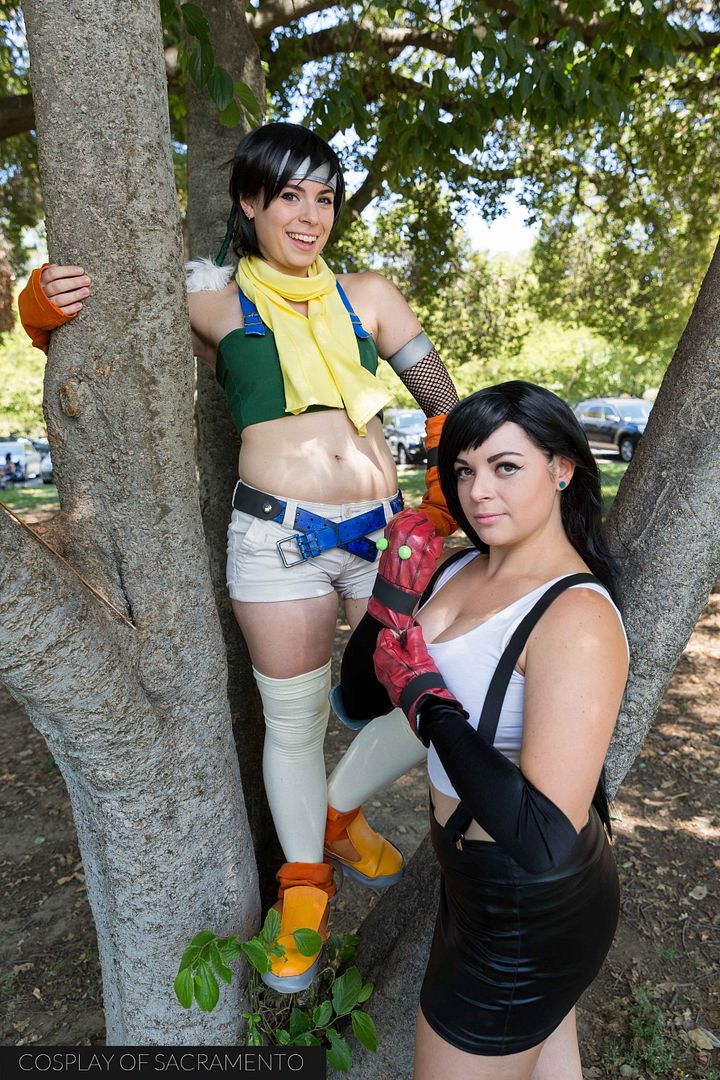 Here's a couple of girls that I haven't shot for a while! It's @yeahpauline and @yocatty as Yuffie and Tifa from Final Fantasy VII. If you know me, then you'll know that anything Final Fantasy instantly gets my attention. I am a huge Final Fantasy freak and will gravitate towards anyone cosplaying characters from that beloved game franchise. Both of these girls were a joy to work with and shoot. Their cosplay was fun and colorful and worked wonderfully with the colors at the park. By the way, I'm excited to announce that I just finished all three parts of Final Fantasy XIII. Anyone got a Lighting or Serah cosplay? I'd love to get some photos of that!
This is a bittersweet photo for me! It's of one of my favorite cosplayers, Sarah aka @radioactivenightskies on Instagram. If you've followed my work, you'll probably have seen photos I've done with her. Well... this gathering was Sarah's last before heading off to school out of state. I'm really going to miss seeing her at Sacramento cosplay events like SacAnime and gatherings like these. She's a beautiful cosplayer and an amazing person to work with. I wish her the best as she begins her new school and I hope she visits us here in Sacramento often!
As the afternoon was winding down things got a little crazier. Here we have a pirate fairy with a female Kylo Ren fighting it out with their respective weapons. This is probably not a pairing you'd see very often or ever at all... but it's the perfect shot as we wound down the gathering for the day.
It was a long afternoon... but a very productive one as I got the opportunity to a bunch of shoots during the gathering. I really want to thank Matthew and Alex for hosting the event and making it work out so well. Also a huge thanks to all the cosplayers who let me get shots of them. One more note of appreciation goes out to Tony Corpus of Corpus Photography for helping me get some video that I used to make the following recap video of the Central Valley Cosplay Gathering. Next week I'm planning to be at StocktonCon. Hope to see you all there! For now, check out the full gallery of pics from the 2016 CVCG
HERE
.