Author: Luke Cheng
I was contacted by Cassie to see if I would be interested in doing a new Pokemon themed shoot... and well... of course I was!!! She wanted to do a themed shoot of Poplio and Rowlett - two Pokemon that will be in an upcoming Pokemon game release. Cassie would dress in the style of Rowlett while her friend Tina would be Poplio. I've shot with Cassie and Tina before, and it's always a fun time. They are a pleasure to shoot with and have creative styles when it comes to their cosplay. We chose to meet near the UC Davis Arboretum and do our shoot there since it's such a beautiful nature location with a variety of different plant species and environments.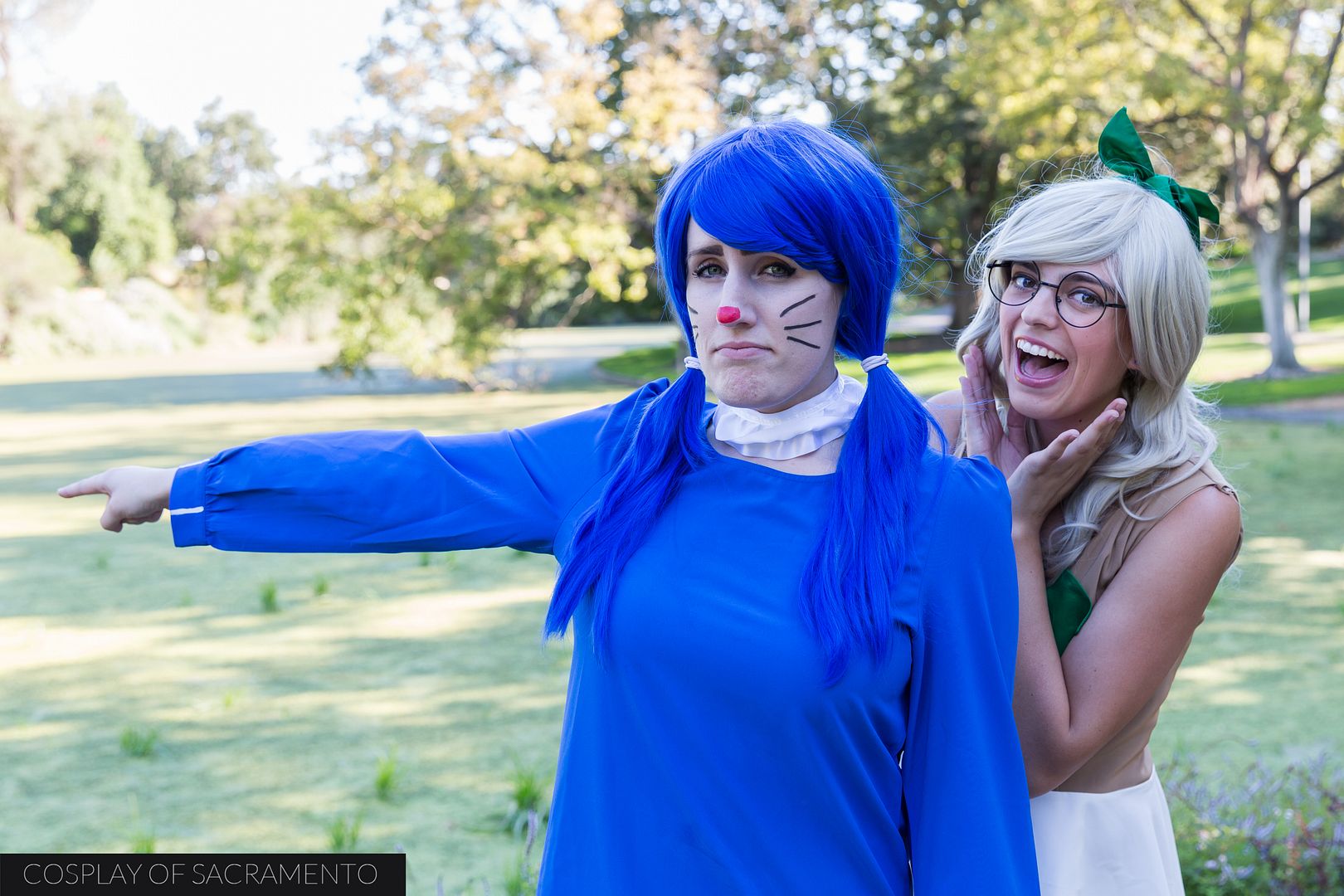 Sometimes things don't work out exactly the way you think they will. One of the reasons we went to the Arboretum was the beautiful lake there. Well, as you can see here, the lake was completely covered with some sort of green growth. In fact, it didn't even look like a lake... it looked like a grassy field! I wouldn't be surprised if an unsuspecting person mistook it for solid ground and took a plunge into the water. Since Tina was cosplaying Poplio, a water Pokemon, so she looks very sad for her water in this pic. Cassie's Rowlett is grass based, so for her this green mess is just fine.
We think the new game is going to have a tropical theme to it, so we were on the lookout for tropical looking plants. We stumbled upon this tree near the beginning of the shoot and thought it had a resemblance to the Pokemon Eggsecutor - which sort of looks like a palm tree you'd find on an island. I went ahead and found an image of Eggsecutor when I got back and decided to have some fun. I used Photoshop to put the three faces of Eggsecutor onto the top of the tree for this silly pic.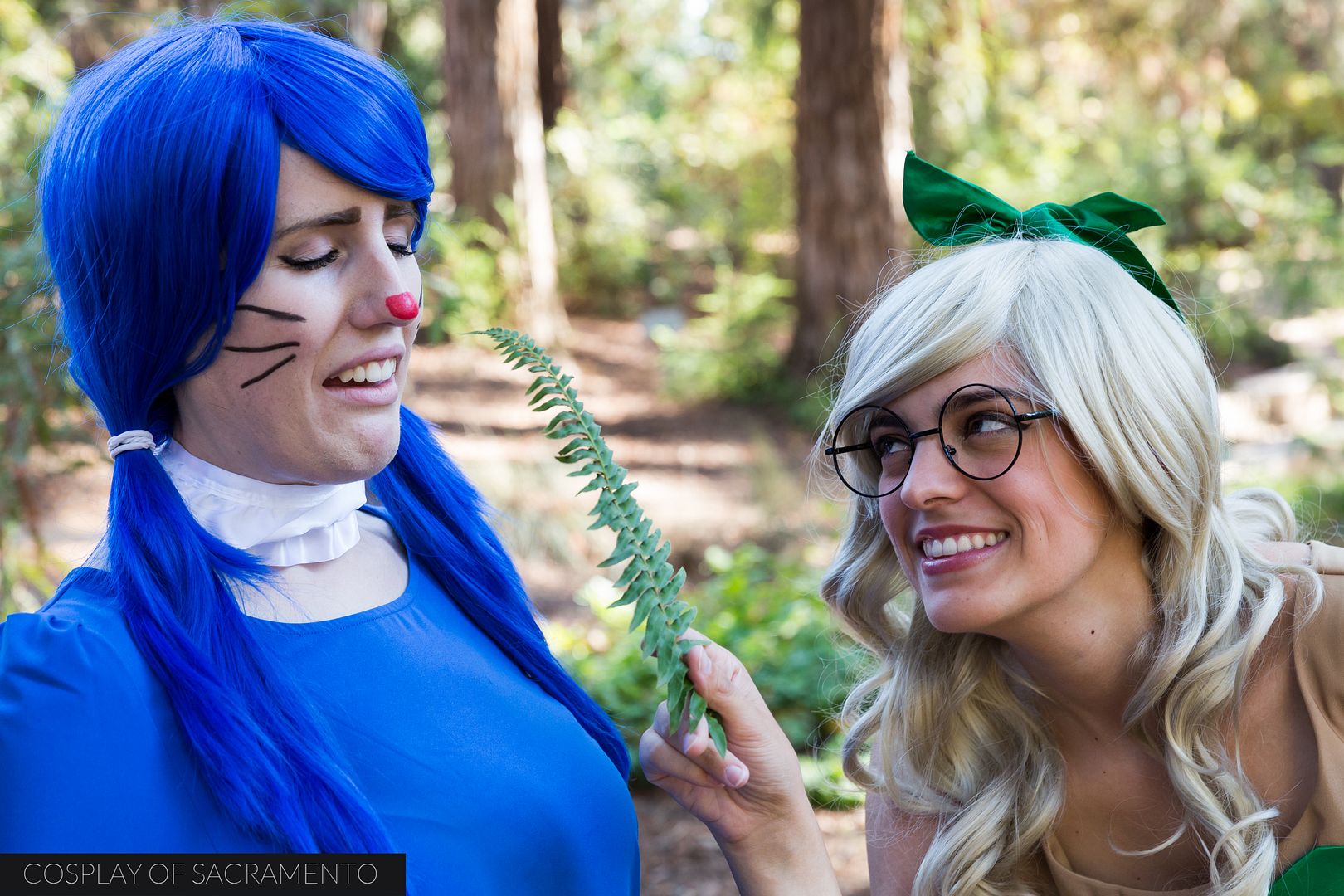 Pokemon is a game of intense battles... so we had to get some really rough and tough battles going on between these opposing Pokemon. Here we have Rowlett using a fierce razor leaf attack on Poplio. Poplio looks to be absolutely terrified of this move and is stunned with fear. Round one definitely went to Cassie and her intense attack
It looks like Cassie might go for the ultimate KO as she sneaks up on Tina. She really has her eyes set on the unsuspecting water Pokemon. Poplio doesn't seem to stand a chance against this aggressive Rowlett. We'll probably have to break out a revive and some potions to get her back on her feet after this apparent sneak attack.
Wow, the table seems to have turned all the way around with Tina busting out a strong water based attack. Cassie seems to be genuinely fearful of Tina's strong spray. It looks like Poplio had some tricks up her sleeve! Good for her! Take that Rowlett! For more intense photos of Cassie and Tina, go to my gallery up on Cosplay of Sacramento right now. Just
CLICK HERE
!