Author: Luke Cheng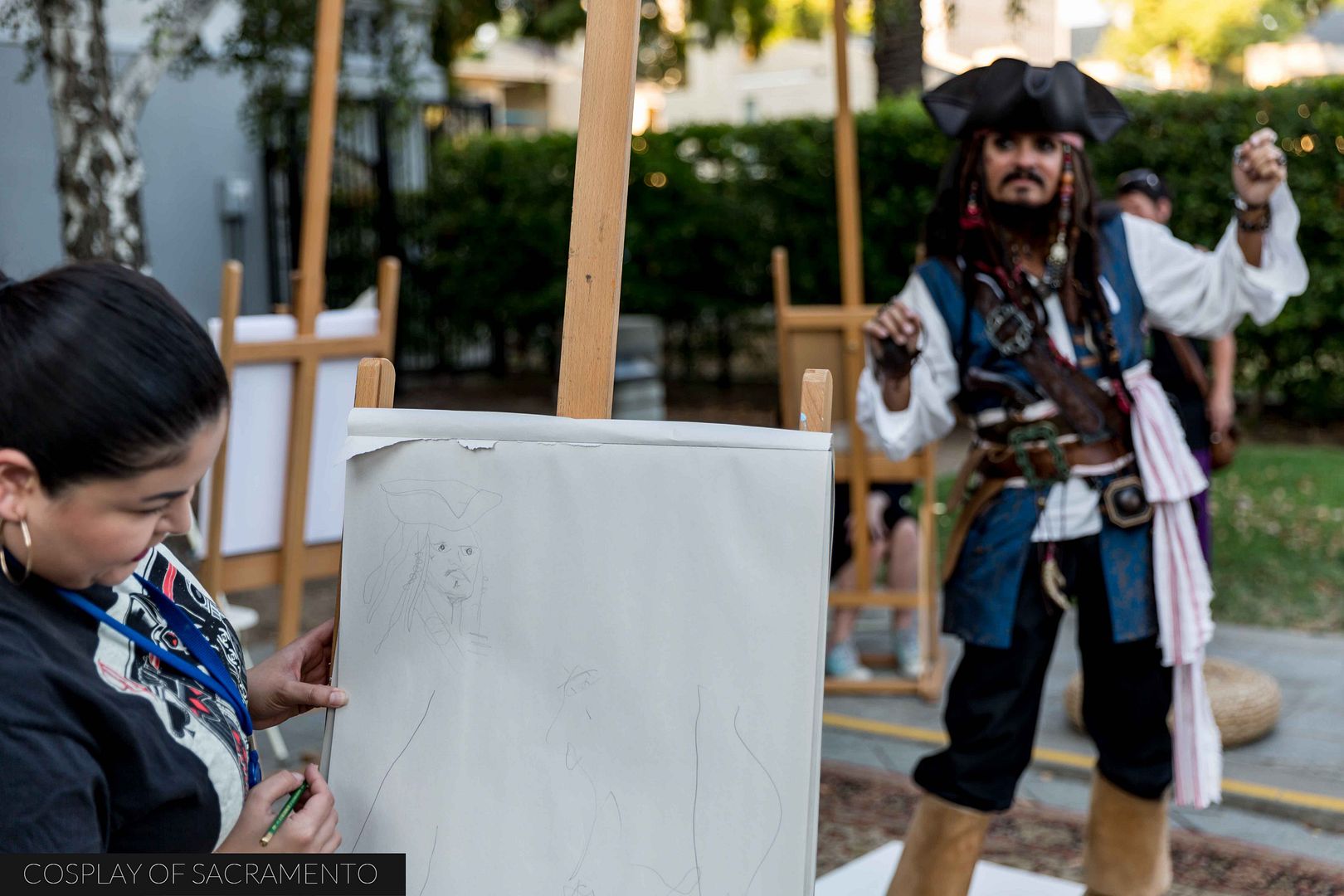 Tonight the Crocker Art Museum in Sacramento held their own version of a comic convention entitled CrockerCon. This 'con' is actually part of a series of events called the ArtMix held every month at the museum. ArtMixes combine art with food, music, dance, and fun! All of the ArtMix events are different and unique... but of course I had to blog about this particular one because it featured cosplay! Some cosplayers actually participated as 'live models' for attendees to sketch pictures of - as shown in the above photo. There were lots of unique activities like this one going on all throughout the evening. CrockerCon is an experience very different than what you usually expect to see and do during a convention. Great job to the folks who set this up as a fresh and new experience!
My good friend (and model and cosplayer) Claudia was nice enough to join me tonight for the ArtMix. It was her first time at an ArtMix... scratch that... it was her first time at the Crocker Art Museum! It was really fun to see her reaction to the ArtMix event and to the museum itself. She had a very positive experience tonight and is now inspired to come check out future ArtMixes. One of her favorite things that she did this evening was visit the exhibits at the museum. Yes! The exhibits are open during the ArtMix events! It was great fun to just walk around the beautiful interior of both the new/modern sections of the museum and the classic/original museum. There was a lot to experience along with all that was going on with CrockerCon.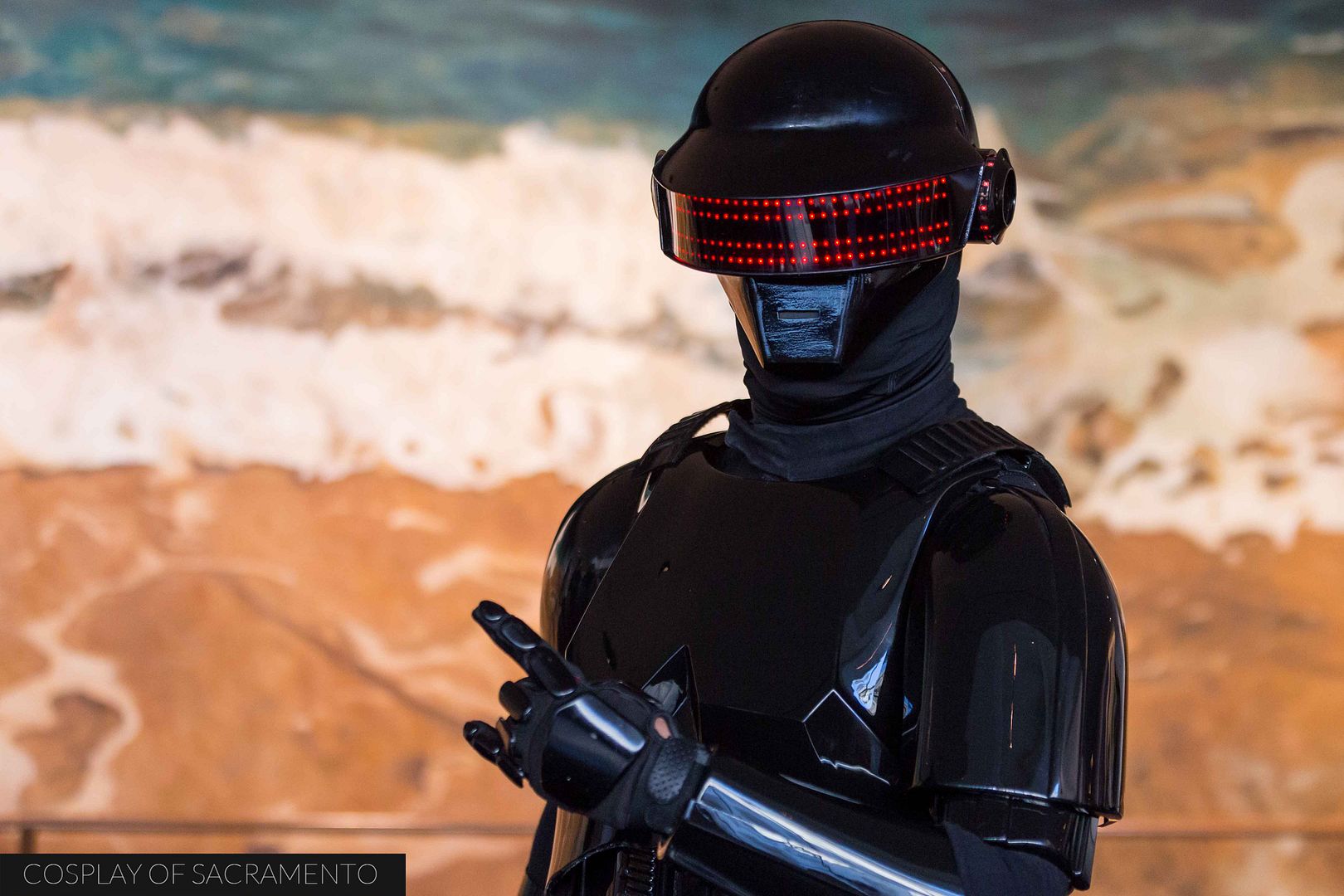 You know what? Sacramento always brings its A-game when it comes to cosplay. There were so many awesome cosplays on display tonight from all sorts of different genres. I saw cosplayers dressed as music icons, comic book characters, anime, and a very large contingent of Star Wars cosplayers in extremely detailed costumes. It was awesome to see all the different cosplays together at the ArtMix.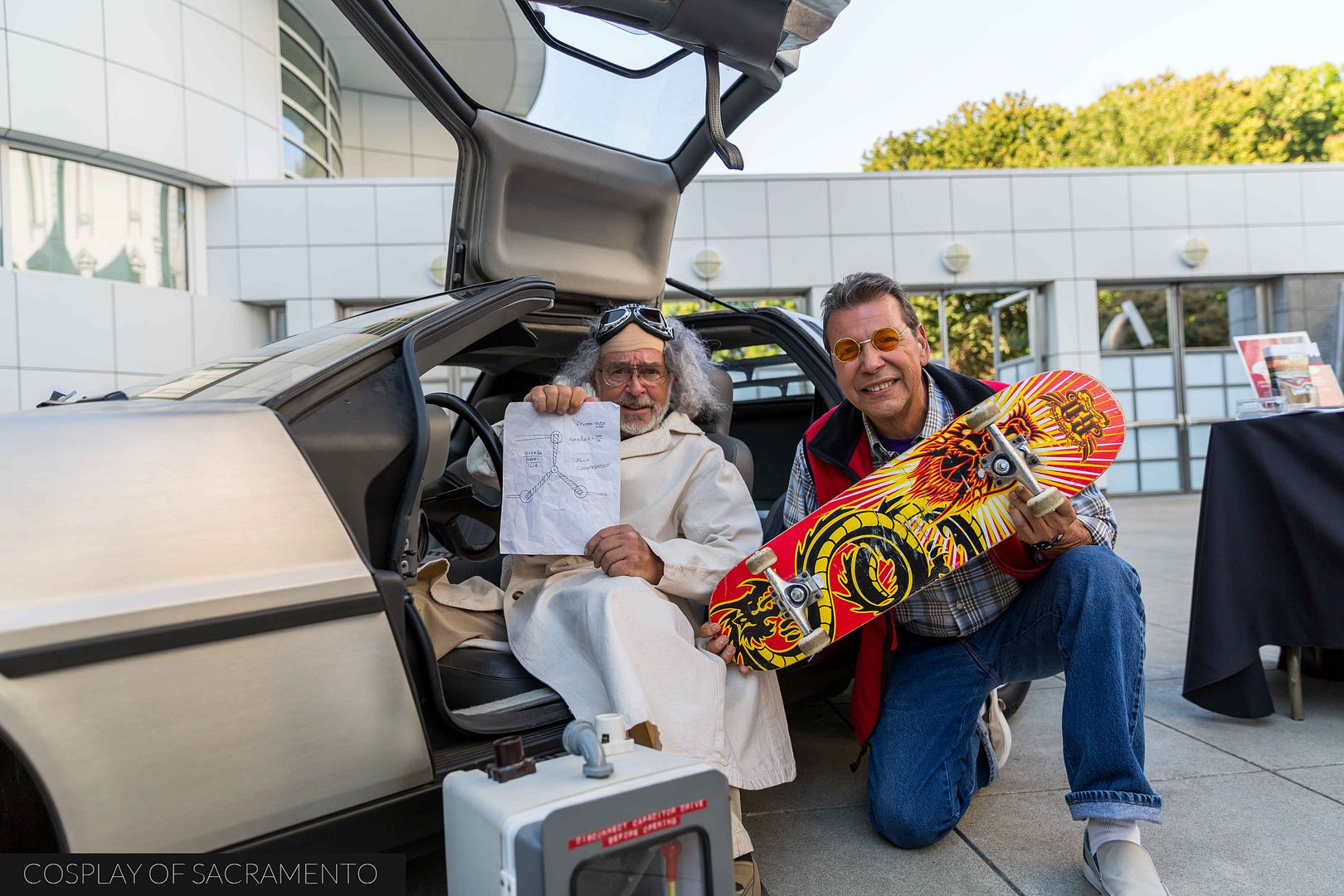 Back again was the DeLorean and the fellas cosplaying as Doc and Marty. The DeLorean is always a hit when it goes anywhere and made for a great photo op once again this evening. The DeLorean was featured in the main courtyard of the museum where there were many artist and vendor booths. It was a ton of fun checking out all the things that were on display. The artwork was especially awesome this year. I got a chance to talk with some of the artists there and hear about the passion that they have for their craft. We have some tremendous talent here in the Sacramento region and I'm glad they had the opportunity to put their work on display during CrockerCon!
Inside the museums main area the music was booming. DJs were spinning records and there were even dancers that took to the stage. The energy inside was extremely high with the museum abuzz with excitement. Attendees in this area could watch the events on stage, go to a photobooth to get their picture taken, or grab some food and drink to enjoy. For those who made it to the first hour of the ArtMix, they got to enjoy happy hour prices! How sweet is that? I took the opportunity to grab a burger at a nice little discount! Overall, CrockerCon was a great experience to have during a regular work week. It definitely spiced things up for me as work was feeling a bit dry. I hope we get to do this again next year! If you'd like to see some more photos from CrockerCon,
CLICK HERE
for a mini photo gallery of the night.