Author: Luke Cheng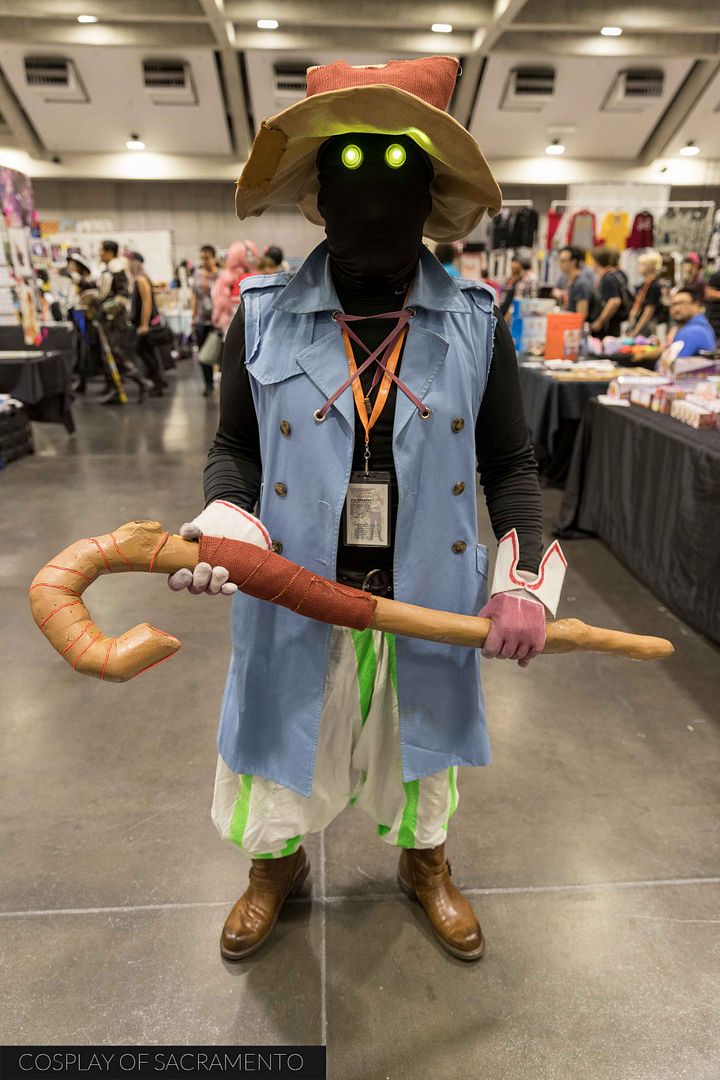 SacAnime is on! Today was the first day of the 2016 Summer SacAnime - the premier convention in Sacramento. SacAnime is well run, well attended, and most importantly... a lot of fun. Even though the word 'anime' is in its name, SacAnime is an event that all fandoms can attend and enjoy. Today there were comic book and video game cosplay meet-ups alongside anime ones. It's just an awesome time where everyone who enjoys cosplay can get together and hang out. Speaking of video game cosplay, check out this amazing Vivi cosplay. Vivi is a black mage from Final Fantasy IX. I just so happen to be going through that game right now, so it was especially awesome to see someone cosplay as him.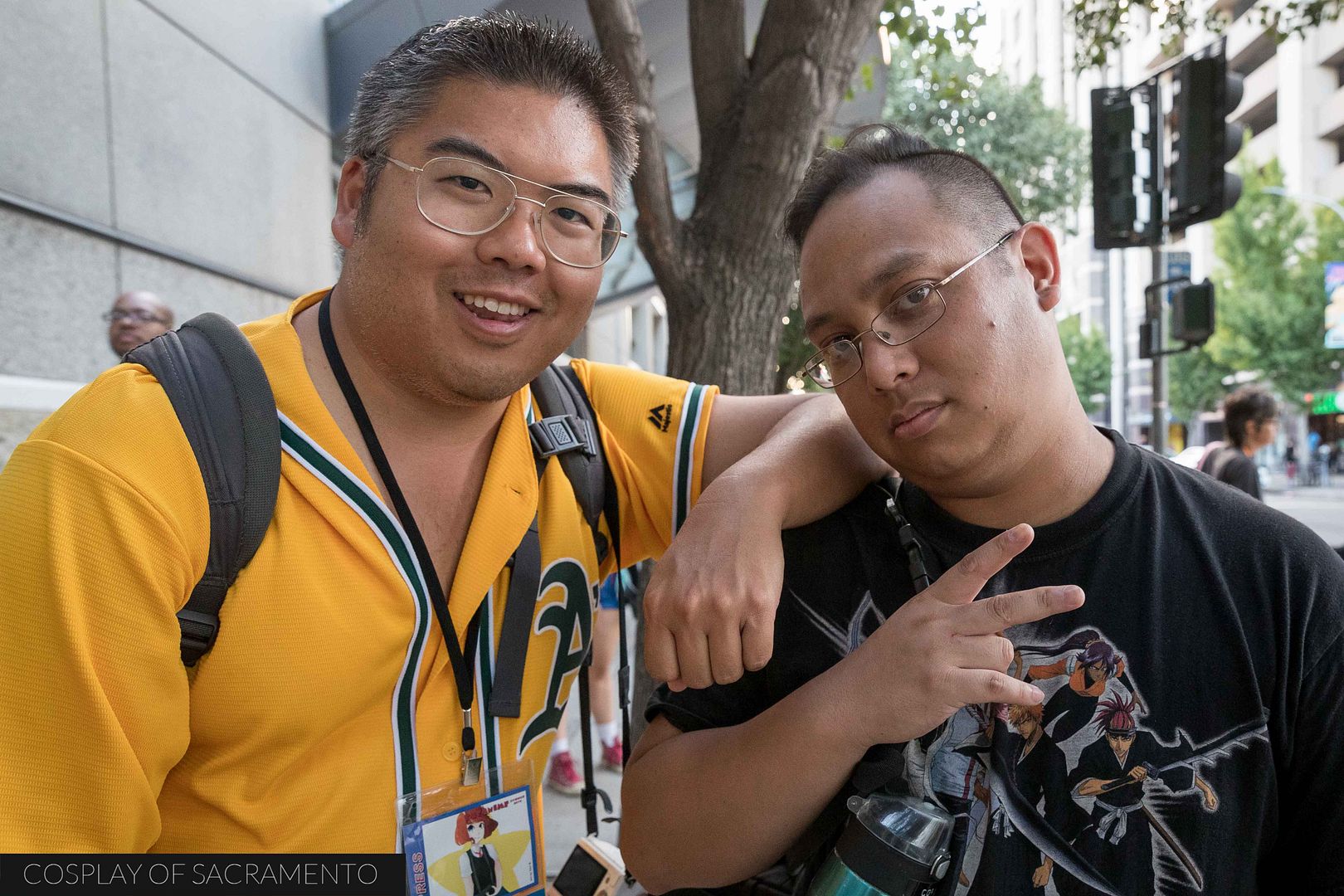 Here's a rare photo! It's us photogs in front of the camera rather than behind it. I'm standing next to Tony Corpus of Corpus photography. Tony does great work in cosplay, but he also does amazing photography outside of cosplay as well. Just last week we shot a wedding together out in Lincoln, Ca. I love seeing Tony's photographic work as well as his ability to make videos and do creative Photoshop edits on images. Whenever we see each other at conventions like SacAnime it's fun to talk shop. If you see Tony at a con, flag him down for a photo! It'll be a good one.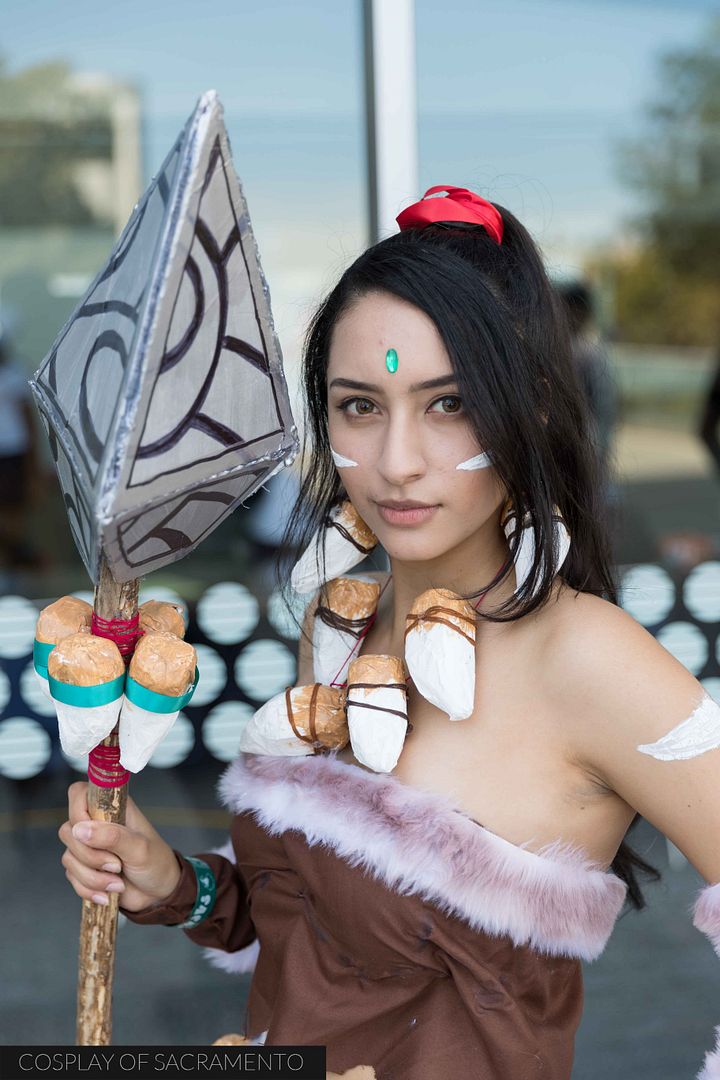 When I come to events like SacAnime I'm looking to shoot amazing cosplay, and today didn't disappoint. It was awesome seeing everyone bring their A-game to the table on this first day. Seeing all the really great cosplay today makes me excited for the rest of the weekend.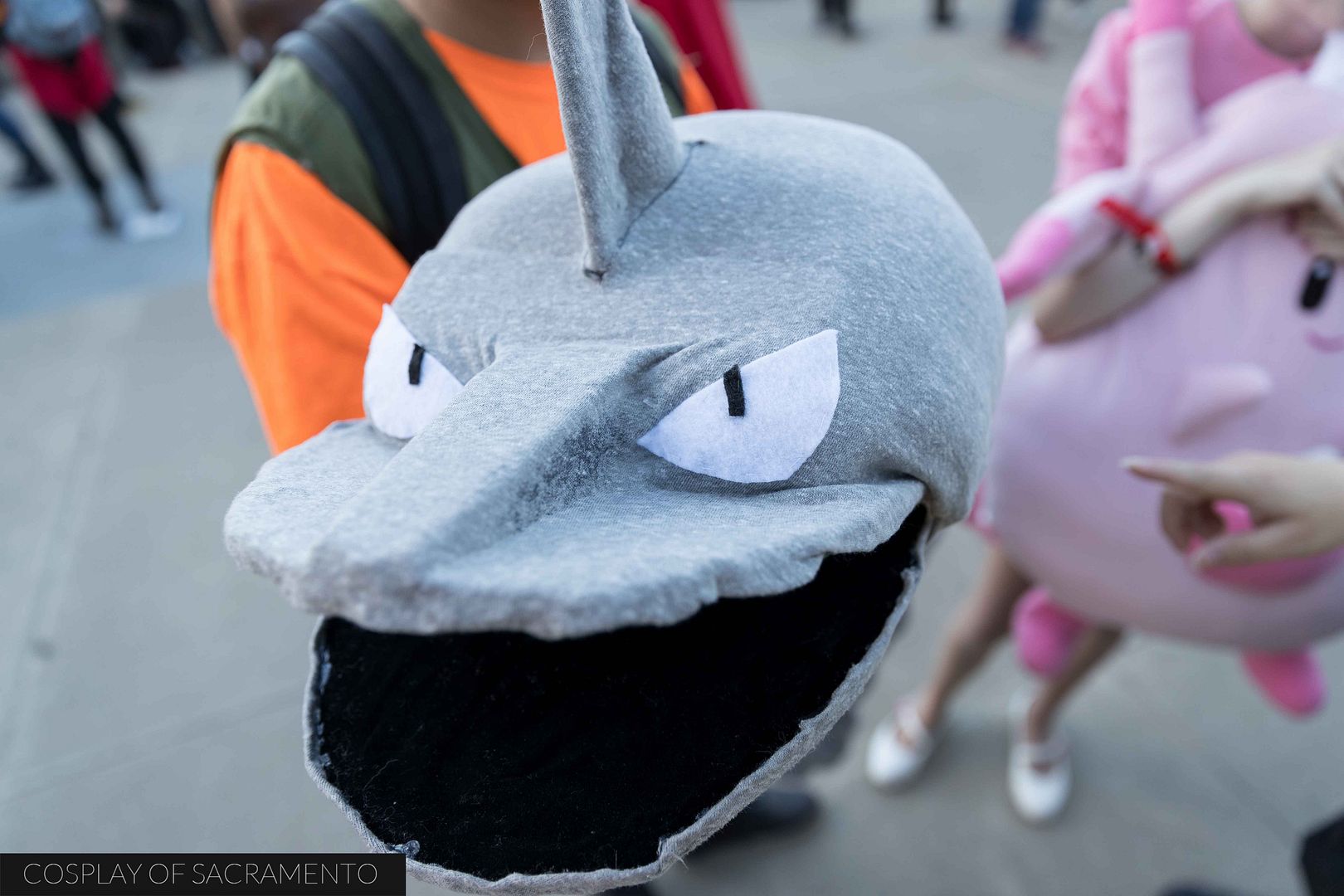 You can tell when a lot of time and effort is put into cosplay. I ran into a couple of creative folks today who made their own Pokemon by hand... BY HAND! This Onyx as well as the Chansey behind it were original creations. I really wish I had the skill to create things like this. It never ceases to amaze me at what people can do!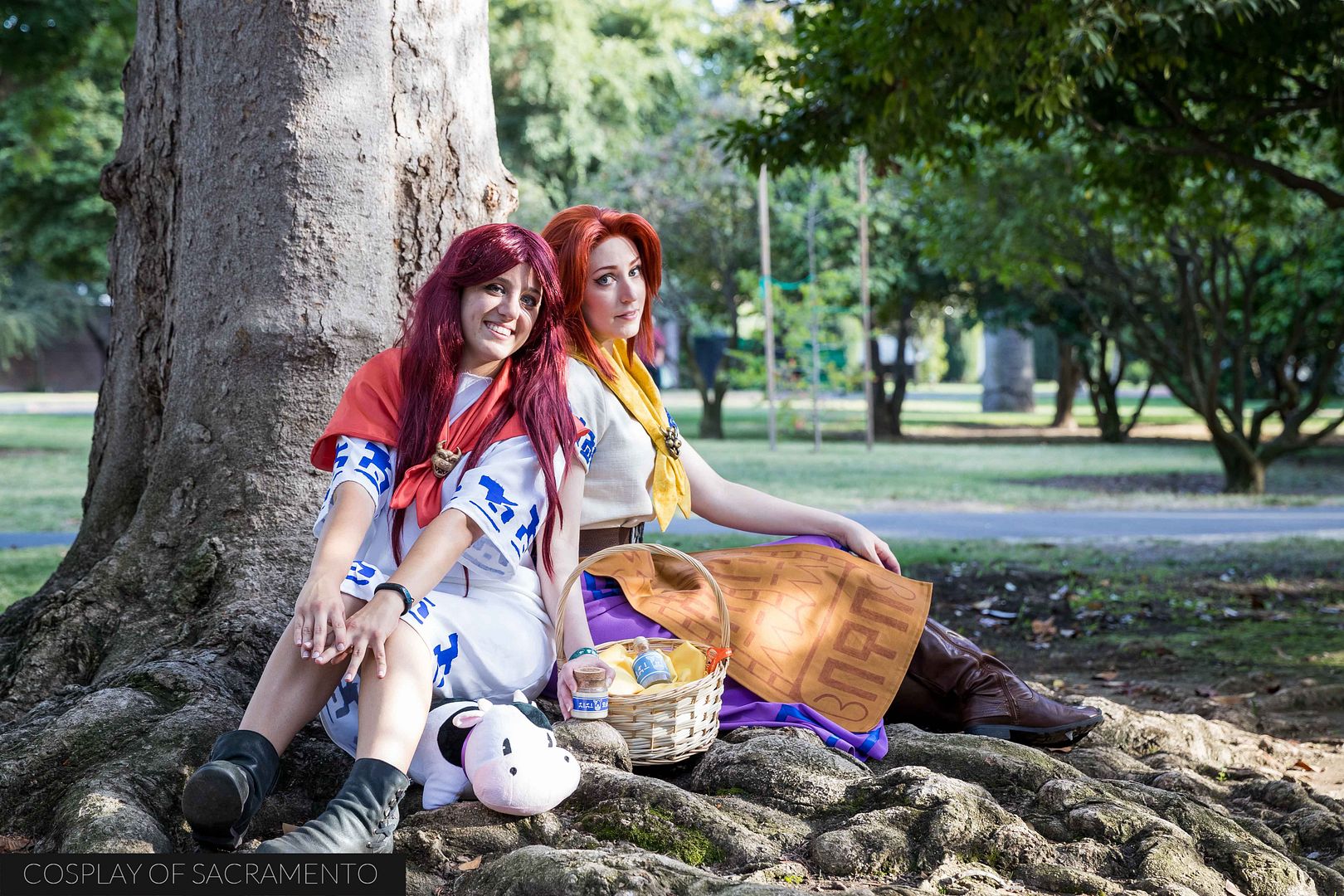 I didn't arrive at SacAnime until about 3pm, so I missed a great portion of the day. I did, however, get to do one longer group photoshoot with cosplayers cosplaying as characters from the Legend of Zelda games. We took advantage of the Capitol park across the street from the convention center for our shoot. It fit the Zelda theme well as there were many trees and picturesque backgrounds for us to shoot in front of.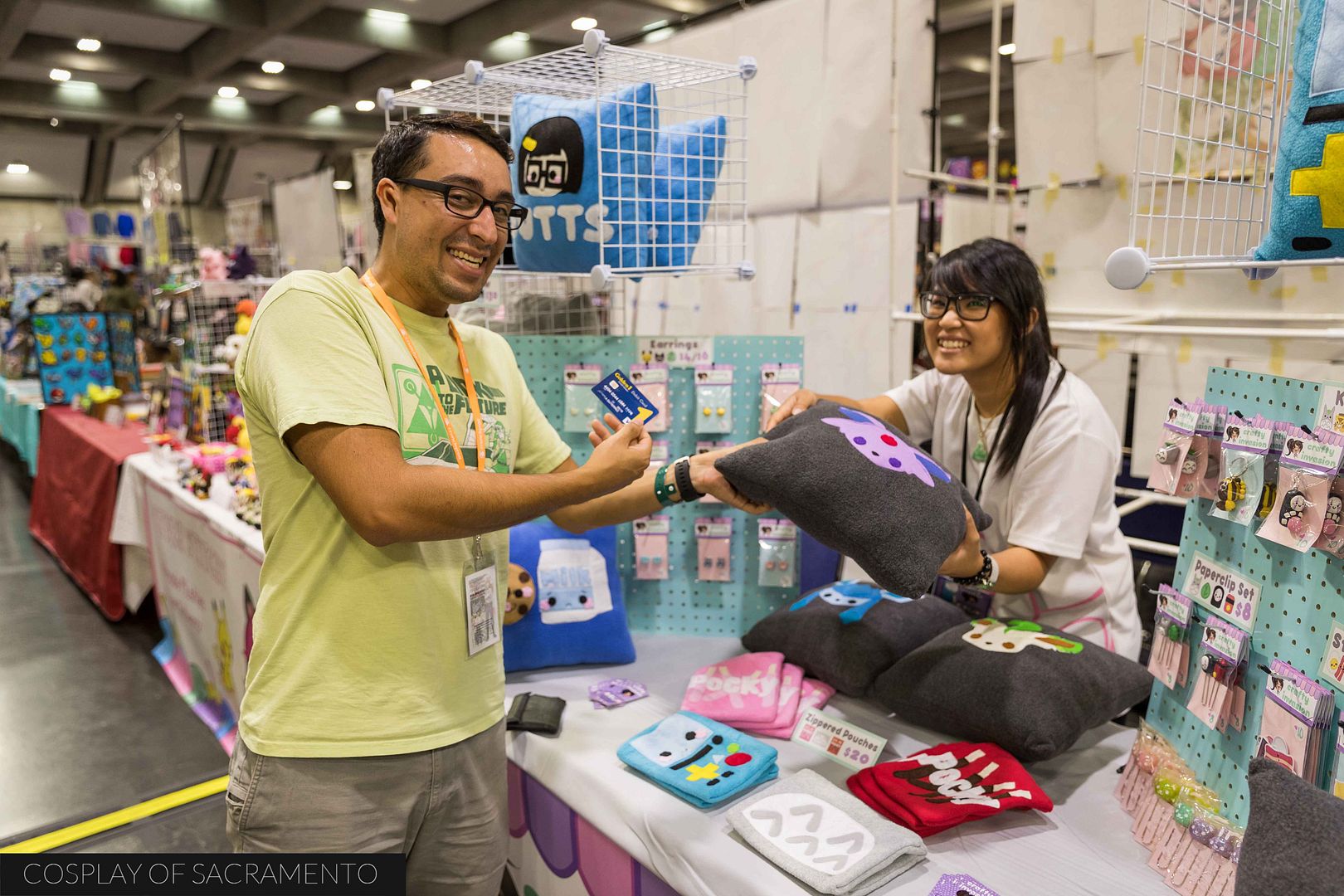 Back in the vendor hall my friend Amy opened up shop. She makes incredibly cute pillows, purses, and accessories out of fabric. She has her own business called Crafty Invasion. If you get a chance, go over to the artists area and find her. You'll love the work she does, I'm sure of it!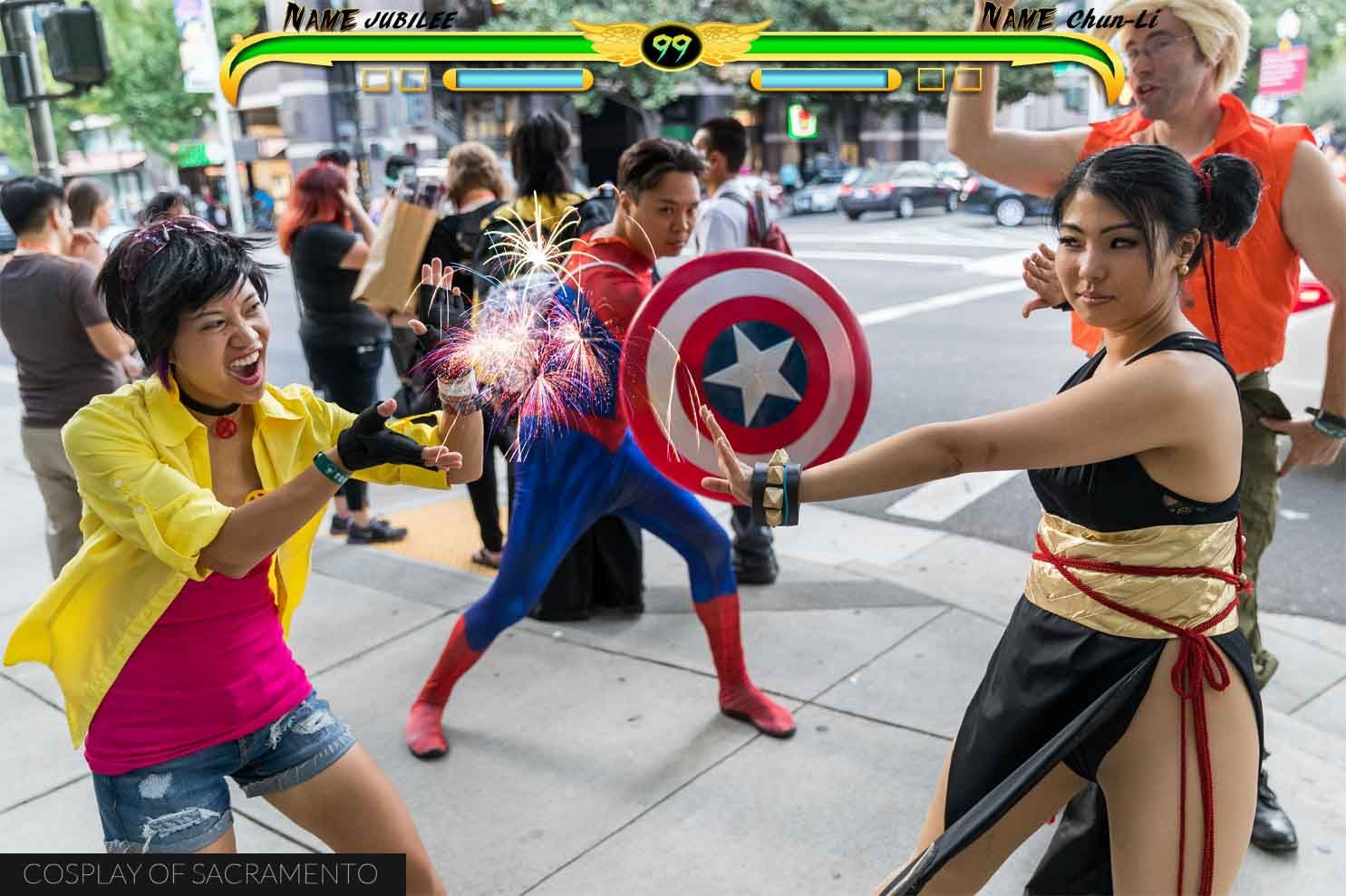 As we left for the night I ran into my good friend Masquerade Rose cosplaying as Chun-Li in her black outfit. She looked great! We decided to do a little Marvel v. Capcom type shoot right then and there. I just love how there is so much going on in this photo. If you'd like to see fifty photos from today's SacAnime,
CLICK HERE
! I'll be back at it tomorrow getting as many photos as I can. Hopefully I'll see you there!