Author: Luke Cheng
It's the third day of SacAnime and I was expecting things to really wind down. Often times people like to relax and do more shopping in the vendor halls on the last day of a con. Well, that may be the case for some, but the people that I hung out with were going strong with their cosplay and wanted to shoot, shoot, and shoot some more! So rather than being a day with the least amount of photo content, it actually turned out to be the day with the most photos taken. I was able to do photoshoot after photoshoot today and ended up getting some great pics. This blog posting will mostly be about the people who I got a chance to shoot with today. If you'd like to see hall photos, they'll be in the link to my main gallery at the end of this blog post.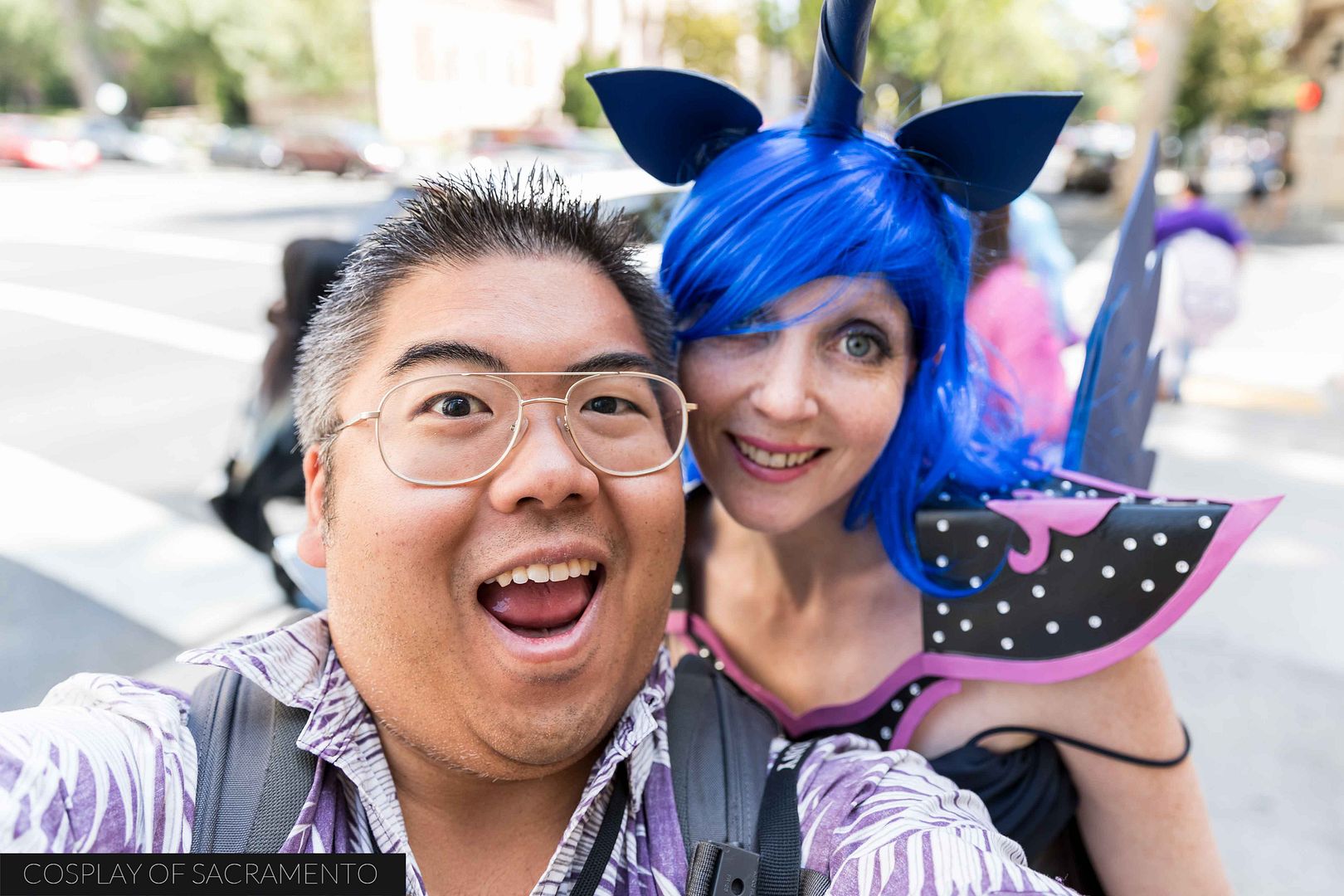 Ahhhhhhh! It's Cheyenne (aka @ember.sky.cosplay on Instagram)!!! I met Cheyenne last year when she and some other cosplayers were doing promos for Wizard World Sacramento. She did a killer Psylocke cosplay for that event. After that, we made arrangements for a private cosplay shoot in downtown Sacramento. We got some great shots from that session - if you'd like to check them out you can find the galleries on my main site. Not too long after, Cheyenne moved out of the Sacramento area. I was sad about that, but recently I've seen her back at some local cons, and also as a model for the Geek Fashion Show. It was great being able to shoot with Cheyenne once again, check out her Instagram if you get the chance!
It's this a crime scene? Nope! It's actually @miss_artist_rhi cosplaying as Kirigiri from Danganronnpa. She had a great cosplay and brought along props to enhance the mini shoot that we did. I find that cosplayers who bring props are able to produce photos that embody their character much better than those who don't. Props just add that extra something that brings it all together. The photo featured about has her as Kirigiri dusting for fingerprints on the wall. Will she find any clues? I hope so!
My next shoot was with the fruit maid Sailor Moon girls! I had actually done a mini shoot with them back about a month or so ago at a gathering in the bay area, but this time they had Sailor Moon with them for a more complete squad. We had a great time shooting and ended up with some great results. Our collective favorite shots from this set had to be the ones with them laying down and being photographed from above. Just an FYI, the aprons they have on were each custom hand sewn with hours and hours put in to get them just right. NOW YOU KNOW!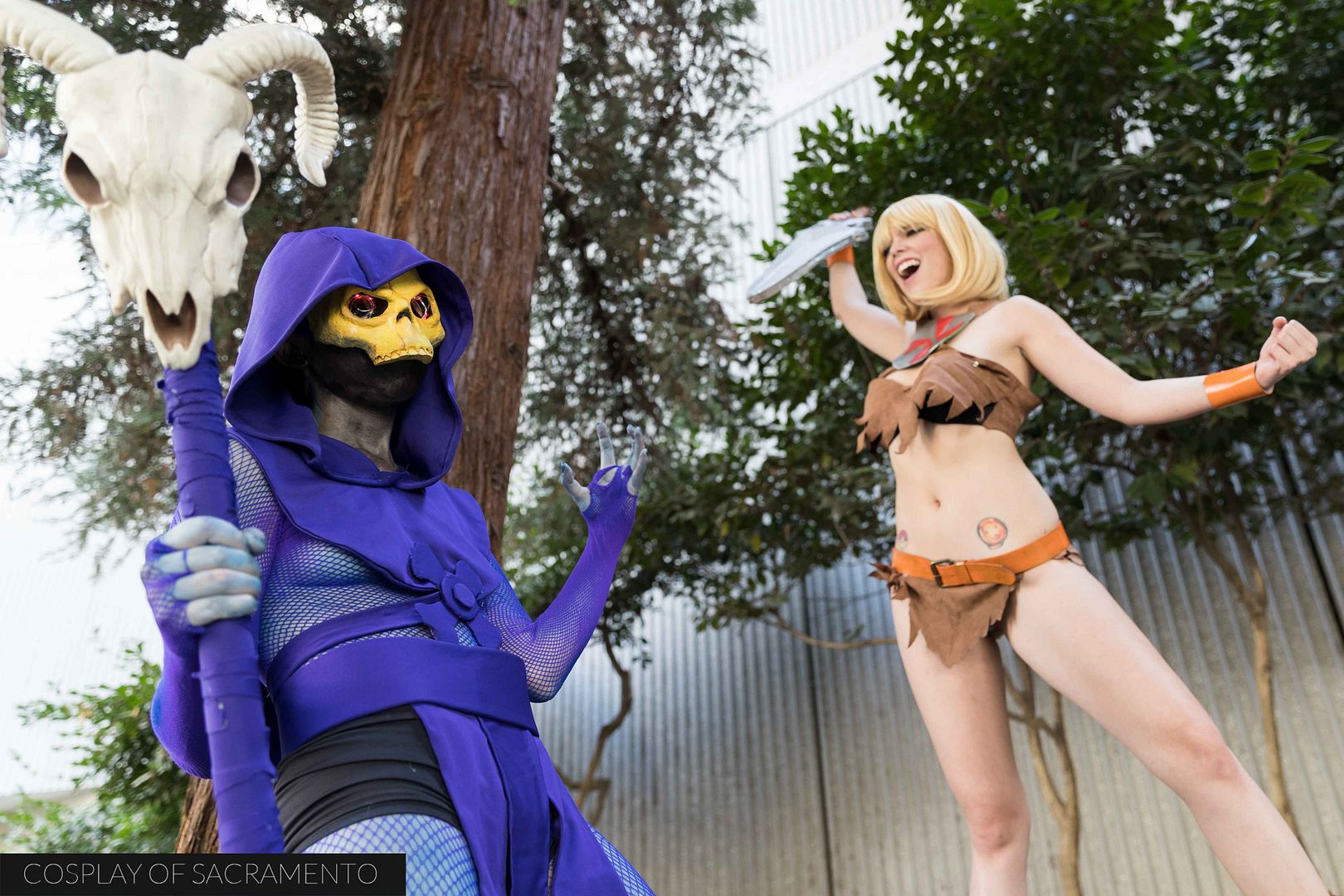 Sklyr (@skynerd_cosplay) and Jess ( @supakawaiineko) were up to their cosplay hijinks with their rendition of He-Man and Skeletor. I actually totally did not recognize Sklyr at all with that mask on. It was only after she said hello that I found out it was her. I always enjoy shooting with these girls because they are always so much fun and their cosplays have that same spirit of fun in them. @kazamacosplay also cosplayed as He-Man along with Sklyr and Jess during this shoot. Check out the photos in the main gallery to see all the He-action!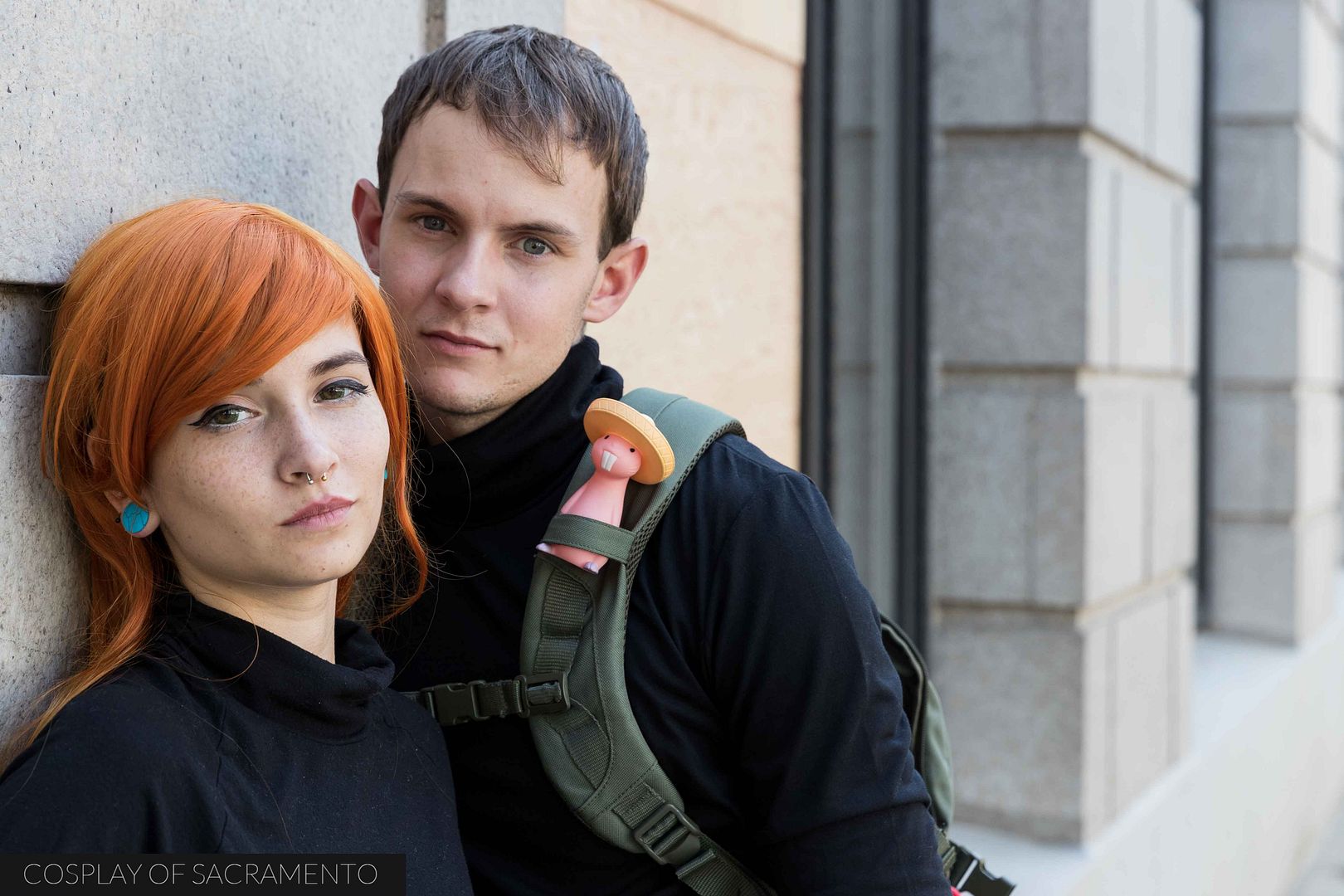 How about some Kim Possible cosplay? Here we have @gh0stgirl.adventures and @joe.cosplay as Kim Possible and Ron Stoppable. I have to admit I haven't seen much of the Kim Possible television shows, but that hair color is instantly recognizable! For this shoot I was definitely asking questions about the characters and how they would pose. Thankfully, I was able to get some good information to be able to take some good shots of this sweet cosplay! I might have to do some research when I get the time on Kim Possible. I don't want to be out of the loop!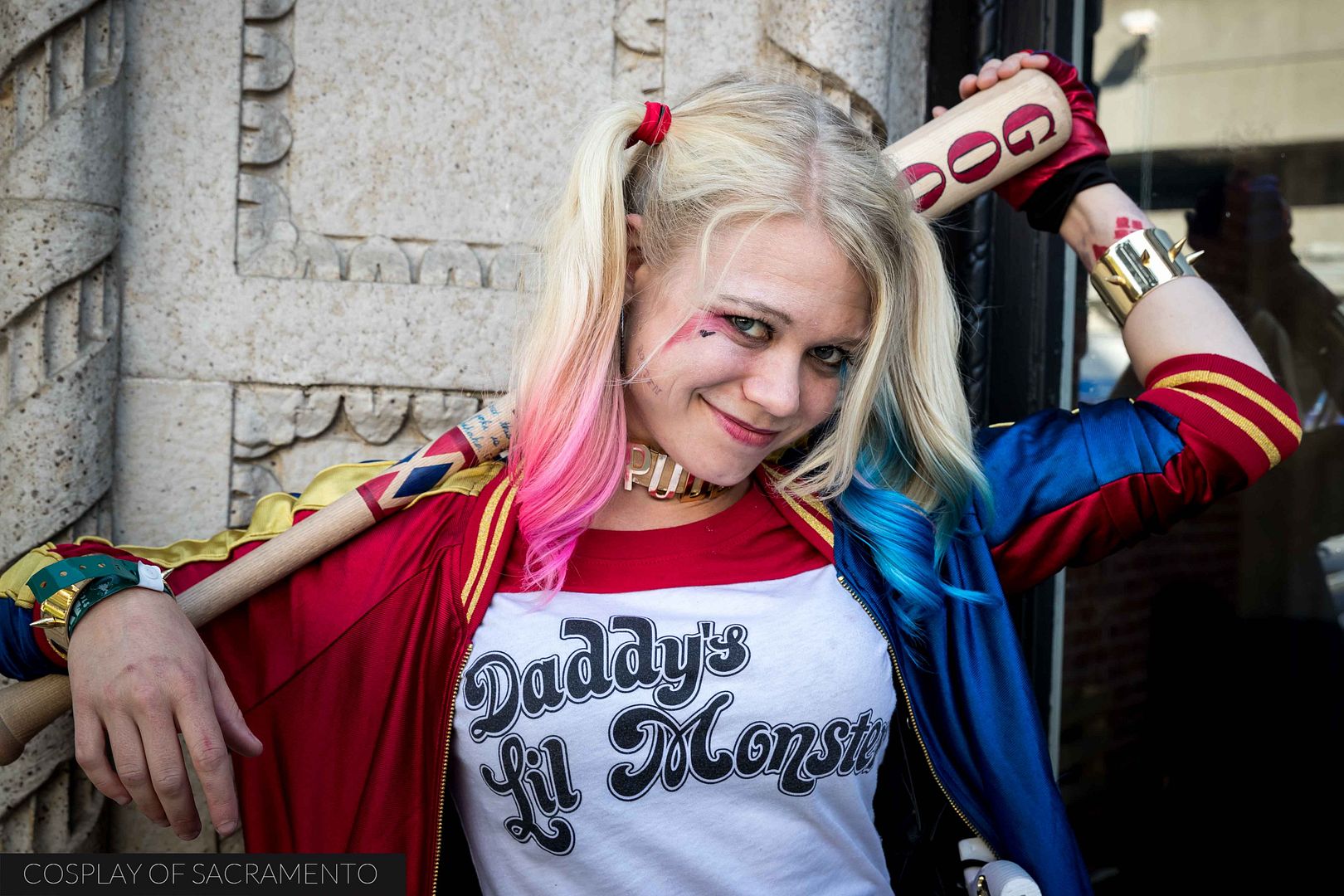 As I was shooting with Kim Possible and Ron Stoppable, Harley Quinn came by to take a few snaps! Harley is a very popular character to cosplay as, but getting her just right can be a challenge. This particular Harley cosplay is really great. She's got both the bat and the gun featured in the motion picture. This photo really features the baseball bat, but you can see the handle of her gun at the bottom of the frame. Kudos here for getting all the details down!
Look familiar? It's @pachanket again! I shot her League of Legends cosplay yesterday, but today she was with a Street Fighter group as Sakura. She and her entire group had their cosplay on-point! The colors they had were popping, which is something that photographers love. I didn't have the time to do a proper shoot with these gals, but I managed to snap a photo of each of them in the main gallery.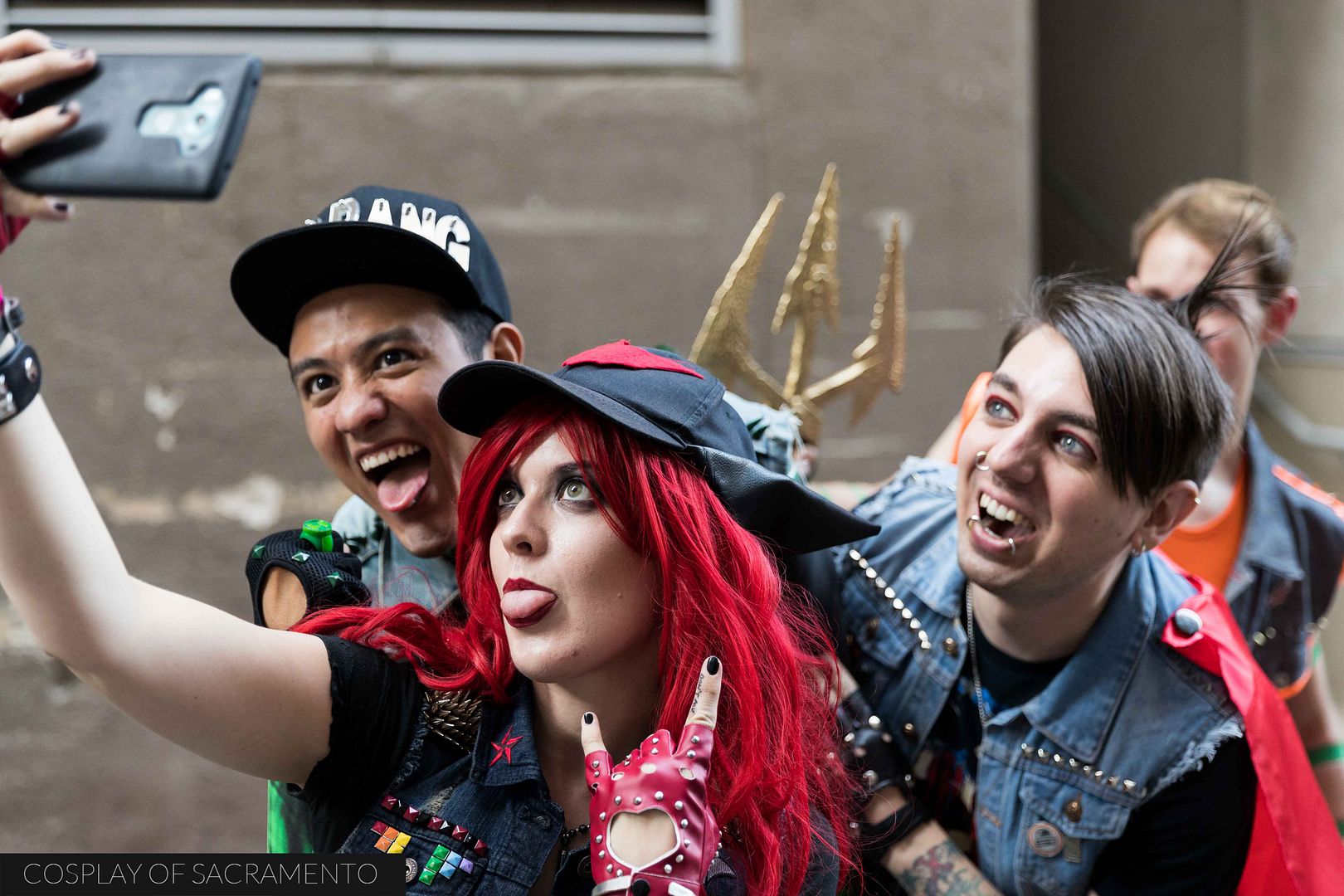 You know this group of cosplayers! It's the Sacramento crew! Sean, Stephanie, Jose, Joe, and crew all got together for a special JLA punk cosplay shoot. Each of them punked out a different character from the Justice League. This shoot was a lot of fun because each cosplayer brought something different in terms of style. I was able to get some group shots as well as individual portraits. I loved how the shots came out and I hope you get the chance to take a look at them.
The last shoot of the day was @yanleyna on Instagram. I was just about to leave for the night when she came up to me. We had actually talked to each other about shooting a couple days earlier but I was so busy I had forgotten. I'm glad we found each other though! Though we only had a short time together, I really enjoyed the shoot and hopefully we'll get some more shoots in the future! Check out these Harley pics as well as all my photos from SacAnime Day Three:
CLICK HERE
!