Author: Luke Cheng
I absolutely love doing photoshoots outside of cons and events. When I do shoots at cons, I always feel like I'm in a rush - and the places in which to shoot can be limited or taken up by other photographers. One-on-one shoots outside of cosplay events are definitely my preference, and if anyone ever requests a shoot like this from me, I'm usually game! Alison (aka PerfectionxQueenie on Instagram) contacted me via direct message and set up this shoot in Natomas. It was a beautiful early evening when we met up.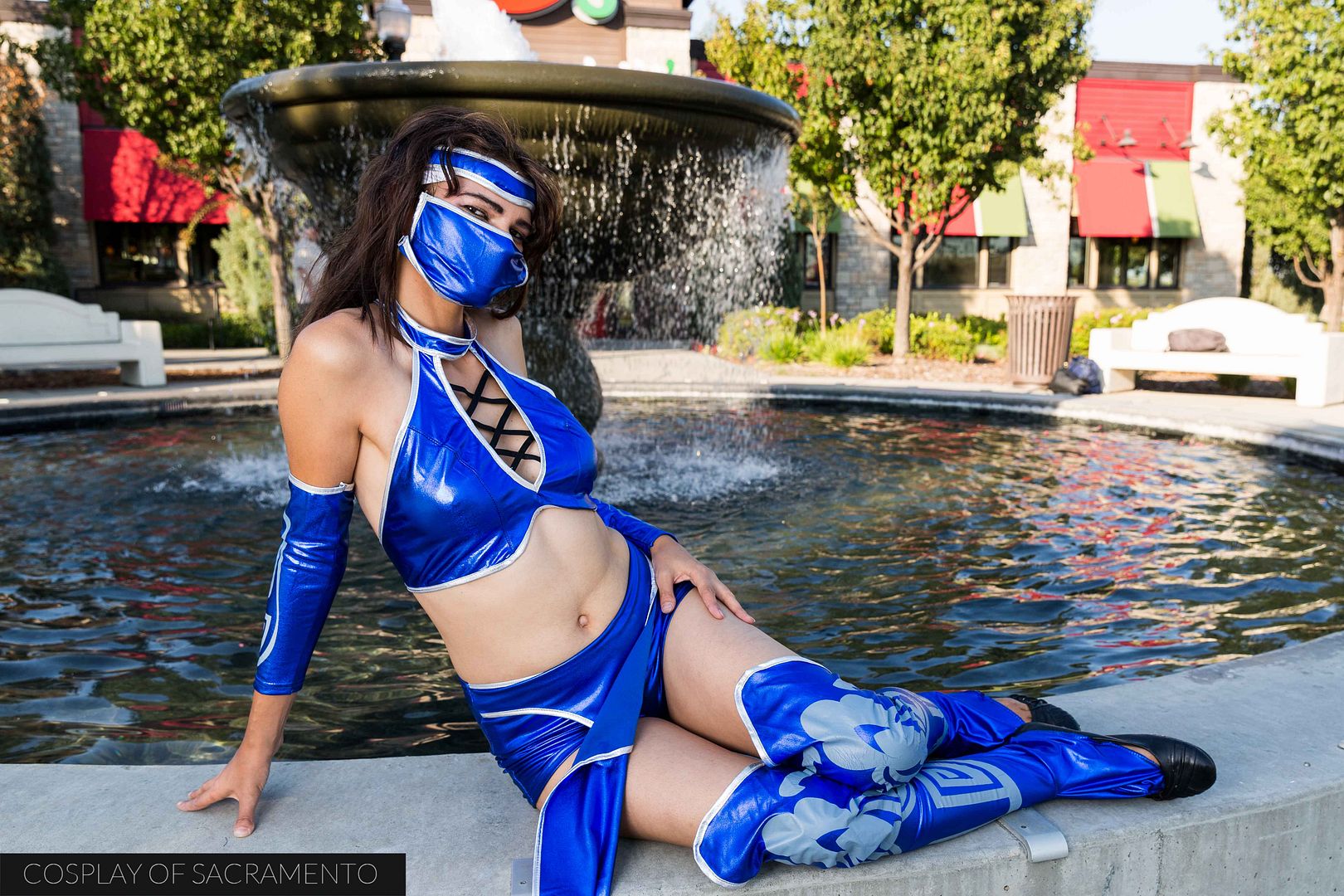 Alison debuted her Kitana cosplay from Mortal Kombat. She looked really stunning in it and definitely turned some heads when we shot. Our first location was right outside of a Chili's restaurant. We wanted to primarily shoot at the fountain, but it was very difficult to not get Chili's in the shot. As you can see from the photo above, the fountain is nice, but having the bright colors of the restaurant in the background is not ideal. This is a photo that I may play with in Photoshop where I could remove the background and replace it with something that isn't a gaudy American chain restaurant.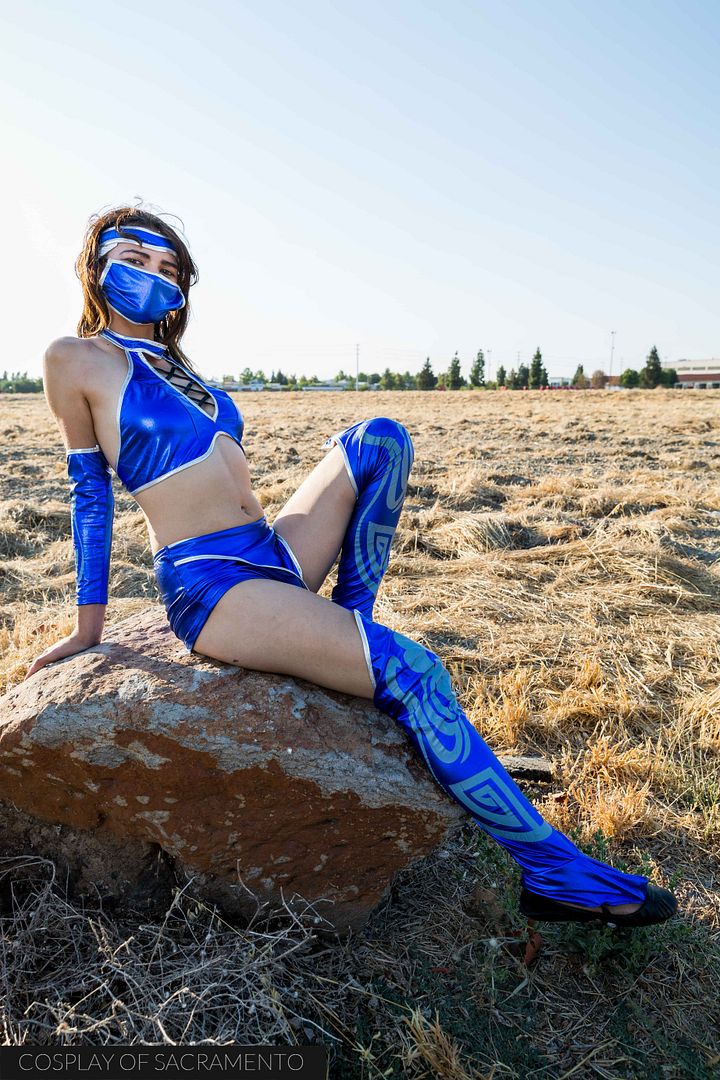 After taking just a few shots at the fountain I decided to move to a different location. There wasn't much around where we were at, but did find a desolate looking field with a nice rock that we could possibly pose around. I thought the field had a sort of Outworld feel to it. I could definitely see Kitana in a place like this rather than going to Chili's for a two for twenty meal deal.
Alison is a model so she had an arsenal of poses ready to go. I loved how she went from pose to pose at each press of the shutter on my camera. She was a true pro and I loved working with her. Even though our location wasn't the best, and we actually were battling some pretty harsh sunlight, we were able to capture some shots I was happy with.
All-in-all I was able to come away from this shoot with a 15 photo gallery of Alison's Kitana cosplay. If you'd like to check them out,
CLICK HERE
! We are actually planning to meet up again to shoot this cosplay in another area as well. When we do I'll update the gallery with those shots. Big thanks goes out to Alison for coming out and doing this shoot. I was short but a lot of fun. As I said before, I'm always looking to do these one-on-one types of shoots! Let's get together!