Author: Luke Cheng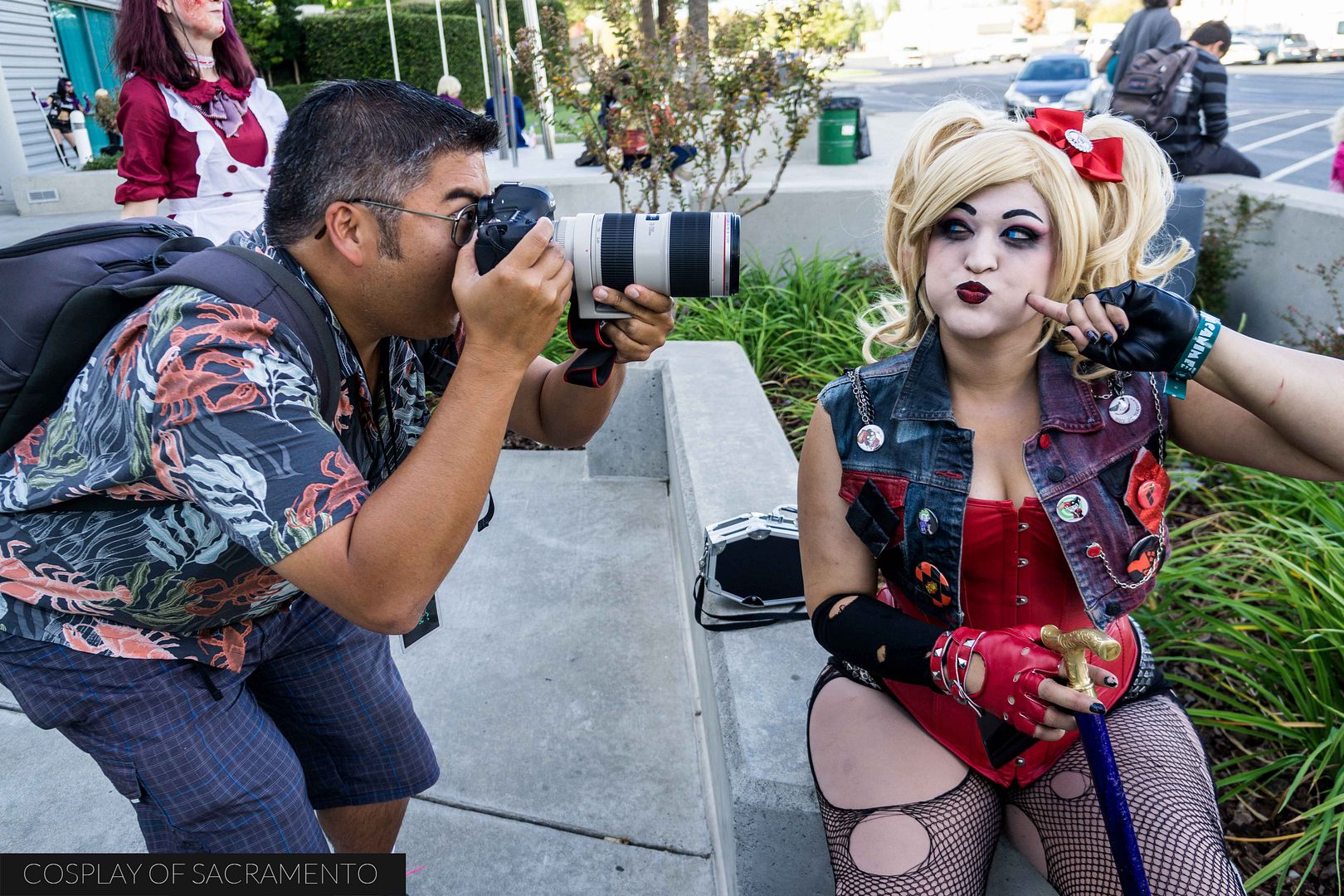 Sac-Con is a two day event so I made my way out to the McClellan Conference Center again for more Sacramento convention coverage! I always have a great time photographing these events and today was no different. Here's a funny shot of me taken by Jose (jahcosplay on Instagram). People often recognize me as the photog always rockin' the Hawaiian shirt. Of all the things to be known for...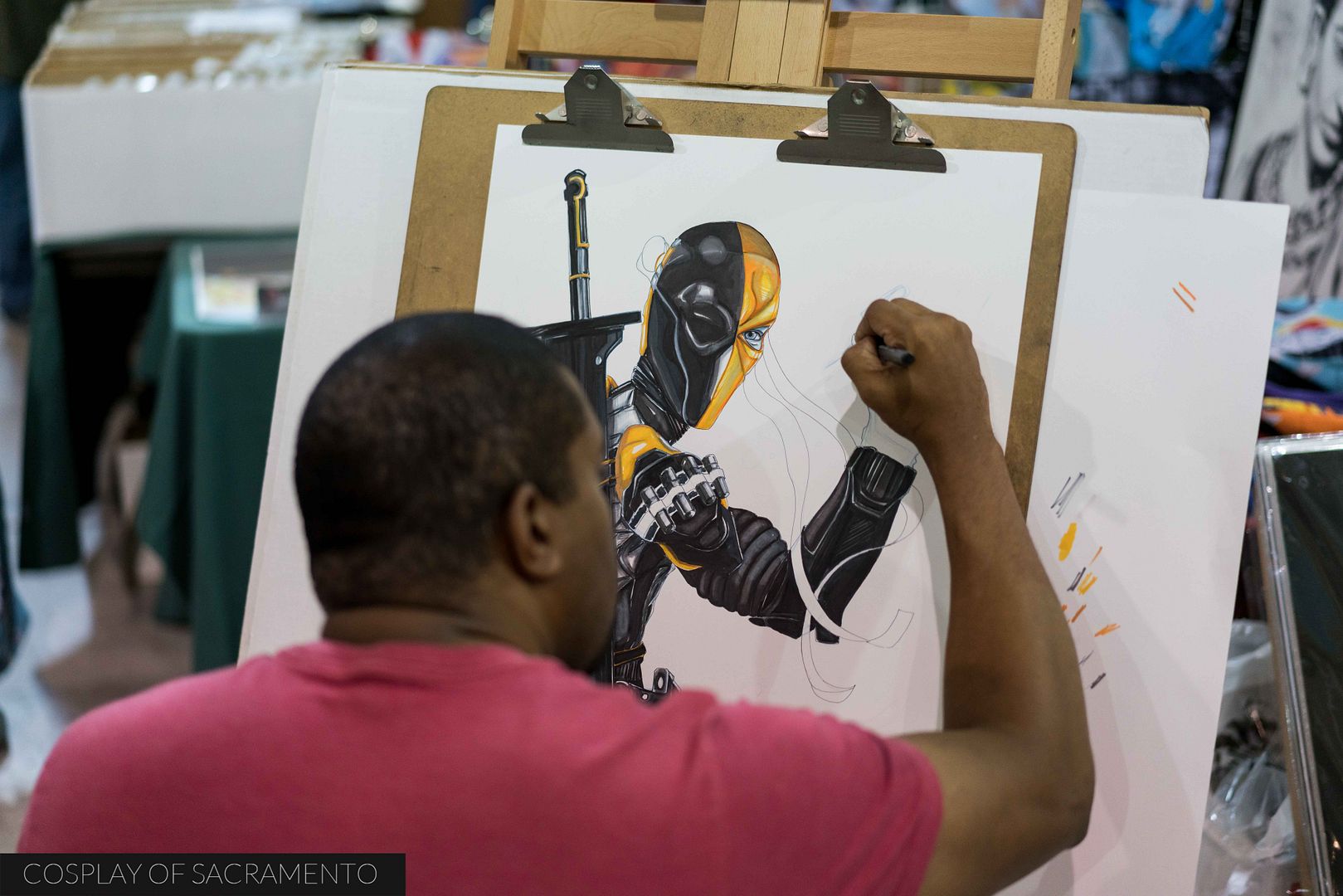 Like yesterday, the artist and vendor hall was full of things happening. Besides having things for sale, you could see artists working on their artwork on the show floor. There is definitely some serious talent here in Sacramento. I loved seeing all the awesome creations that people had on display.
I arrived just in time to catch this amazing group of DC cosplayers. If you look closely, you'll notice that there is a punk theme throughout the cosplays in this photo. Each cosplayer had their own unique punk take on a DC character. I'm sure it took a lot of coordinating to get everyone in on this! I'm glad I was there to get a few snaps of this amazing collection of cosplays.
Besides the big DC contingent, there were a great number of really awesome cosplays going on at Sac-Con. Here's an amazing Sora cosplay from Kingdom Hearts. I really love the huge key prop that goes along with the cosplay - everything about this cosplay looks great!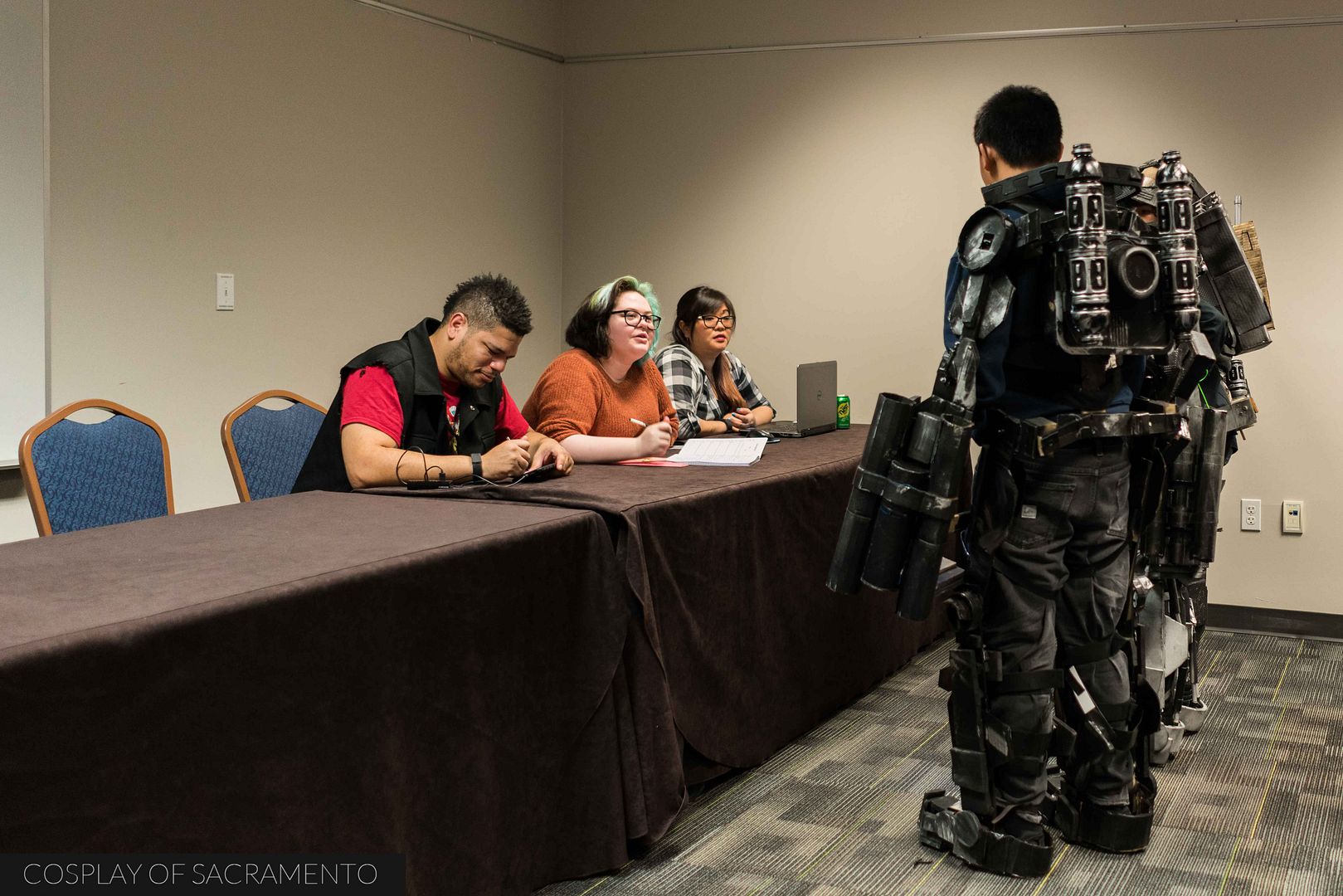 I spent a good amount of time today with the costume contest judges as they looked over and questioned the contestants about their cosplays. I've never had the opportunity to see this before so it was pretty eye-opening. The judges spend a good deal of time meticulously going over every detail of a contestants cosplay. They take their work very seriously!
After the judges asked questions of the cosplay contestants they were asked to come to me for a high quality, high resolution photograph. I brought my lighting in and set up shop in a corner of the room to take a photo of everyone who came through. The wall made for a decent plain background as you can see in the photo of Cobra Commander above.
I only got to do one photoshoot at the con today, but it was with one of my absolute favorite cosplayers - @necikait on Instagram. We've shot many times before in the past, but lately haven't had the opportunity to get together. I'm glad could connect at Sac-Con for a few snaps of her Harley Quinn cosplay. If you'd like to see the full shoot of Harley, the cosplay contestants, and the DC punk cosplayers, check out my day two gallery
HERE
.