Author: Luke Cheng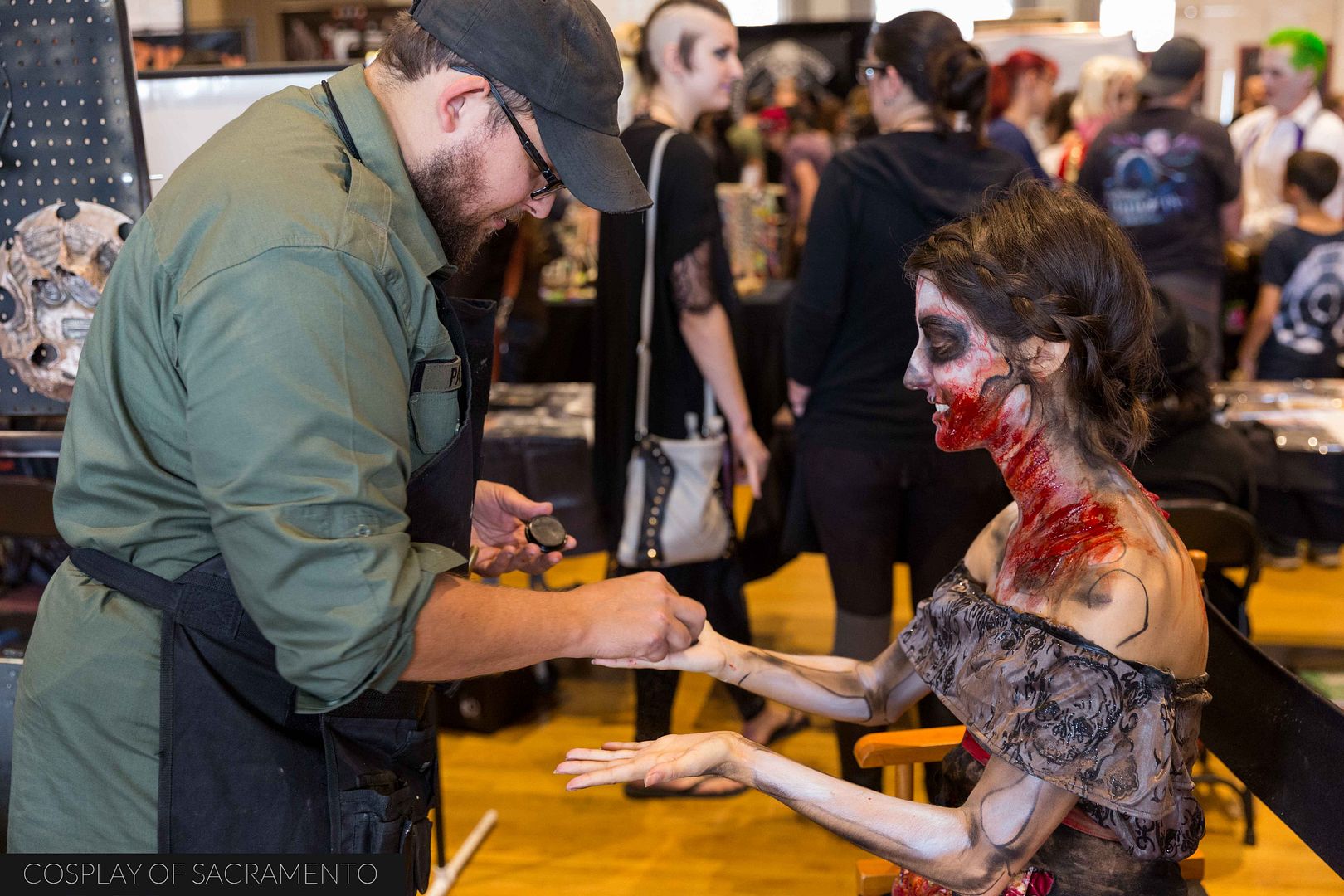 It's been a month or so since the last cosplay event I've been to... and it's felt like forever! I'm so glad Sinister Creature Con was this weekend so I could get back into the mix. Sinister Creature Con is a unique event for us here in Sacramento. Its focus is on horror rather than comics or anime. It's awesome to see all the horror fans come out to this con and have the opportunity to get horror make up applied, purchase rare and one-of-a-kind horror/movie items, and meet guests who have been in horror productions. Sinister Creature Con is very well run and provides a ton of fun and excitement for fans of the genre. And even if you're not a huge horror fan, there is a great deal to enjoy here!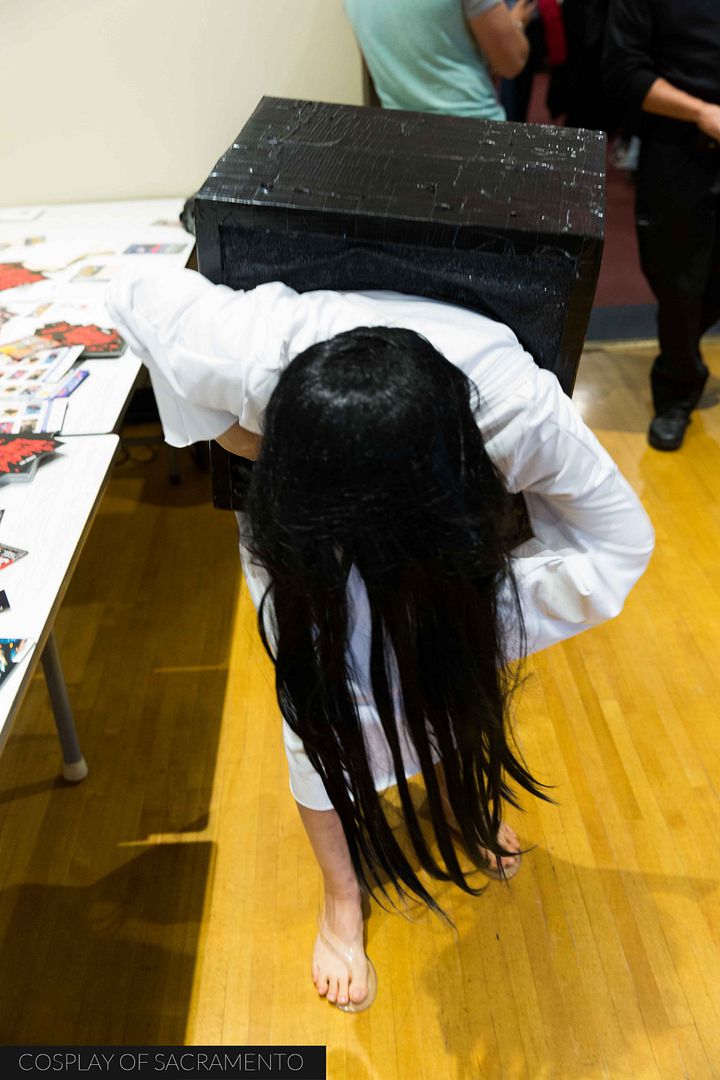 The folks who came out to Sinister Creature Con had some great costume ideas. I loved seeing all the creativity shown on the show floor. The photo above shows a pretty intimidating girl coming out of a television set. I'm guessing she was going for the scary girl from The Ring. Well, this was pretty spot on! Looking around the con you could see lots of zombies, werewolves, and people with all sort of bloody lacerations. I guess if you're faint of heart this con could be a bit nerve racking. But if you know it's all in good fun, you'll have a blast!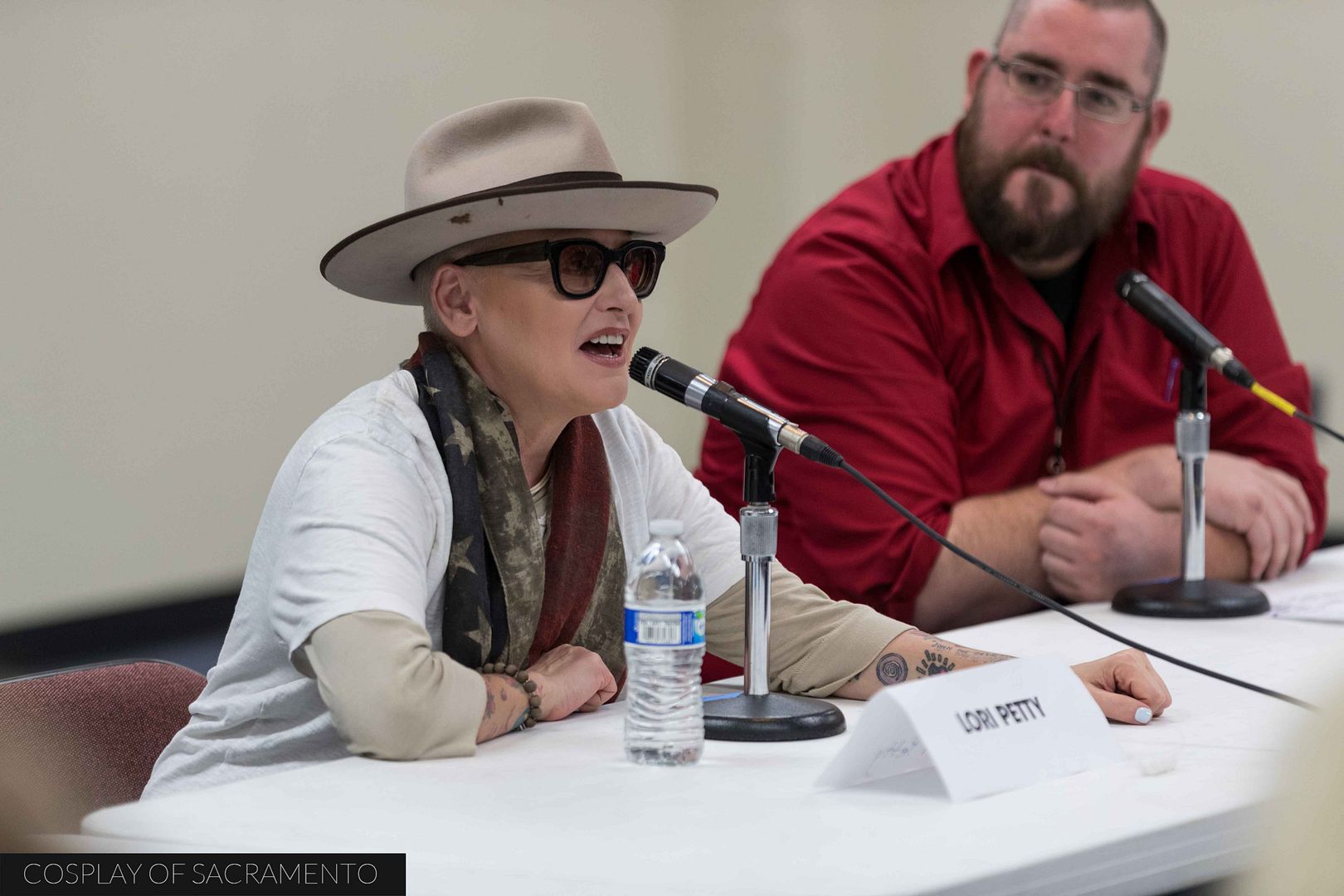 I was very impressed with the guest line-up at Sinister Creature Con. There was a very strong line-up of celebrities who got a chance to talk with fans at panels and on the show floor. The biggest name who came on the first day had to be Lori Petty. She had roles in major motion pictures like A League of Their Own, Point Break, and Tank Girl and is also currently in the hit series Orange is the New Black. Needless to say, the panel room (which was quite large) was packed to the gills to hear her speak. Other guests included Jodelle Ferland, Samm Todd, and John Kassir - the Crypt Keeper himself from HBO's Tales from the Crypt. There were many more too! I really applaud the people who put Sinister Creature Con together for this great guest line-up.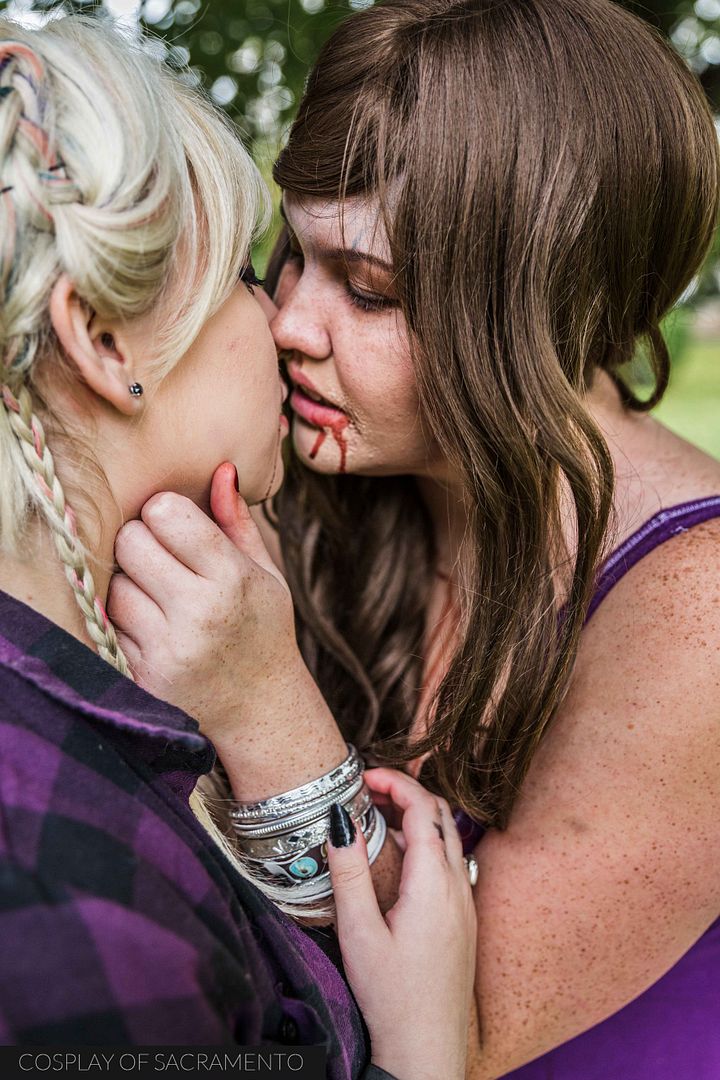 If I can, I love being able to get a mini-shoot done during a con, and today I was able to with Bastian (@crylo.gwen on Instagram). She and her friend came decked out with some pretty freaky blood stains. We had a great time snapping some quick shots. I was able to get some nice zombie poses, strangling shots, and even some going in for a gory kiss (shown above). Like I said, the shoot was quick but I was happy with the results! It's always fun shooting with Bastian and can't wait to do some more pics with her.
Day one was great and I was happy to capture a bunch of photos from the con. Check out a gallery of 65 pics
HERE
. I'm excited to return for day two of Sinister Creature Con as well. I'm looking forward to having a great time and seeing more scary things while I'm out there. Please enjoy the following video I made. It recaps what I saw as I attended the convention.