Author: Luke Cheng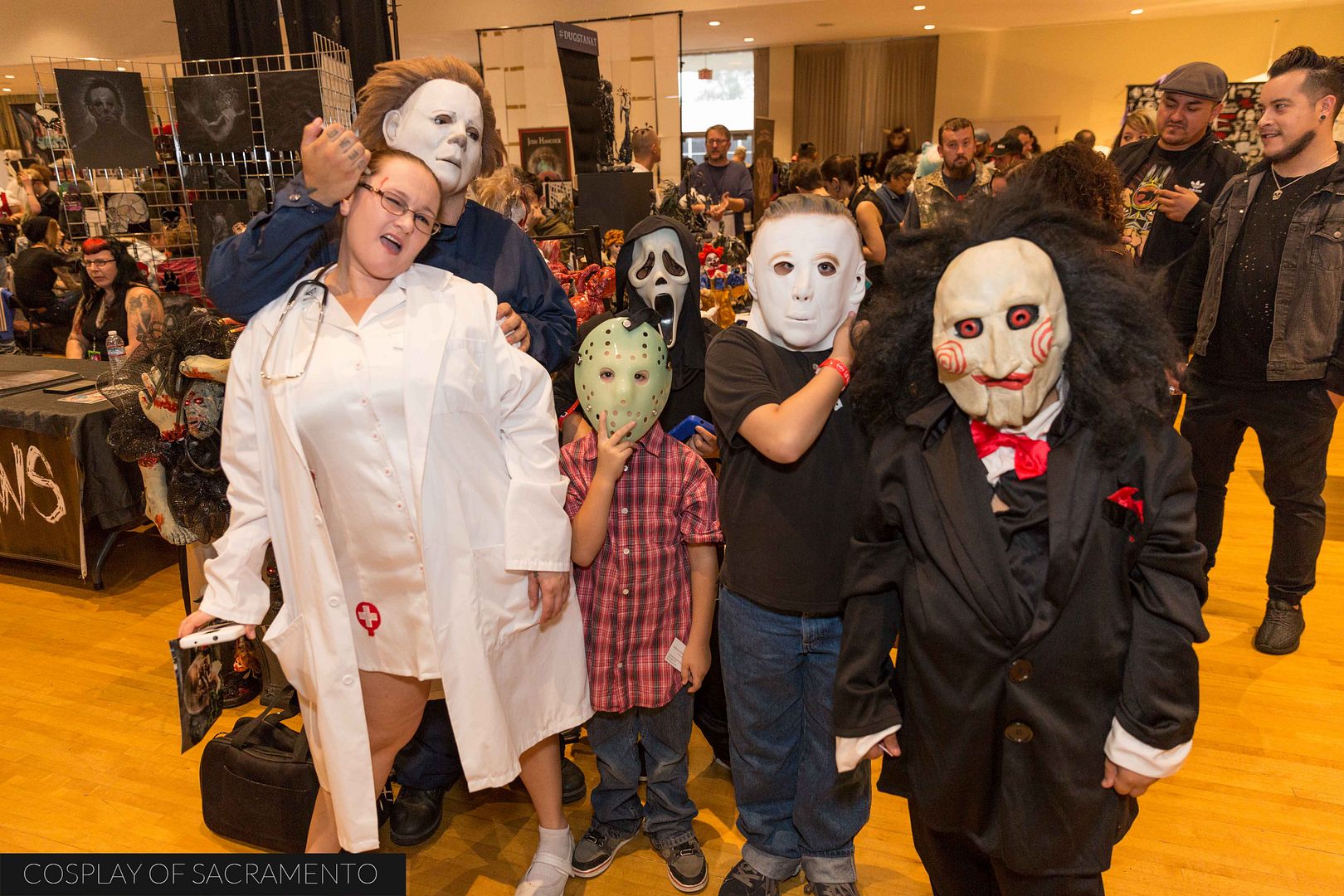 I was back for day two of 2016 Sinister Creature Con! It was a really rainy day, but many con goers braved the wet weather and attended this horror themed second day of the con. Just like the first day, there were plenty of people who came dressed in horror themed cosplay and costumes. One of my favorites was this cosplay family. Everyone had on their scary masks. Is there a saying that says 'a family that cosplays together, stays together'? No? Well... there should be! Especially these guys, there were awesome! Though most of the subject matter at Sinister Creature Con is related to horror and scary things, younger kids were still able to participate and enjoy the whole experience. Sinister Creature Con is definitely an event for the entire family to enjoy.
Though this was primarily a horror themed con, there's never any discrimination in terms of the type of cosplay you come with. It was cool to see a mix of video game, comic, and pop culture cosplays alongside the horror themed ones as I walked down the aisles of the vendor hall. It really made for a fun mix to see and be a part of.
The celebrity guests at Sinister Creature Con were top notch. Many of them went the extra mile to talk with and mingle with the con attendees - and that just doesn't happen much at larger cons where they tend to be ushered in and out of appearances as quick as possible. Here's a photo of Ken Sagoes, known for his role in Nightmare on Elm Street III, posing with a group of fans (and Freddy).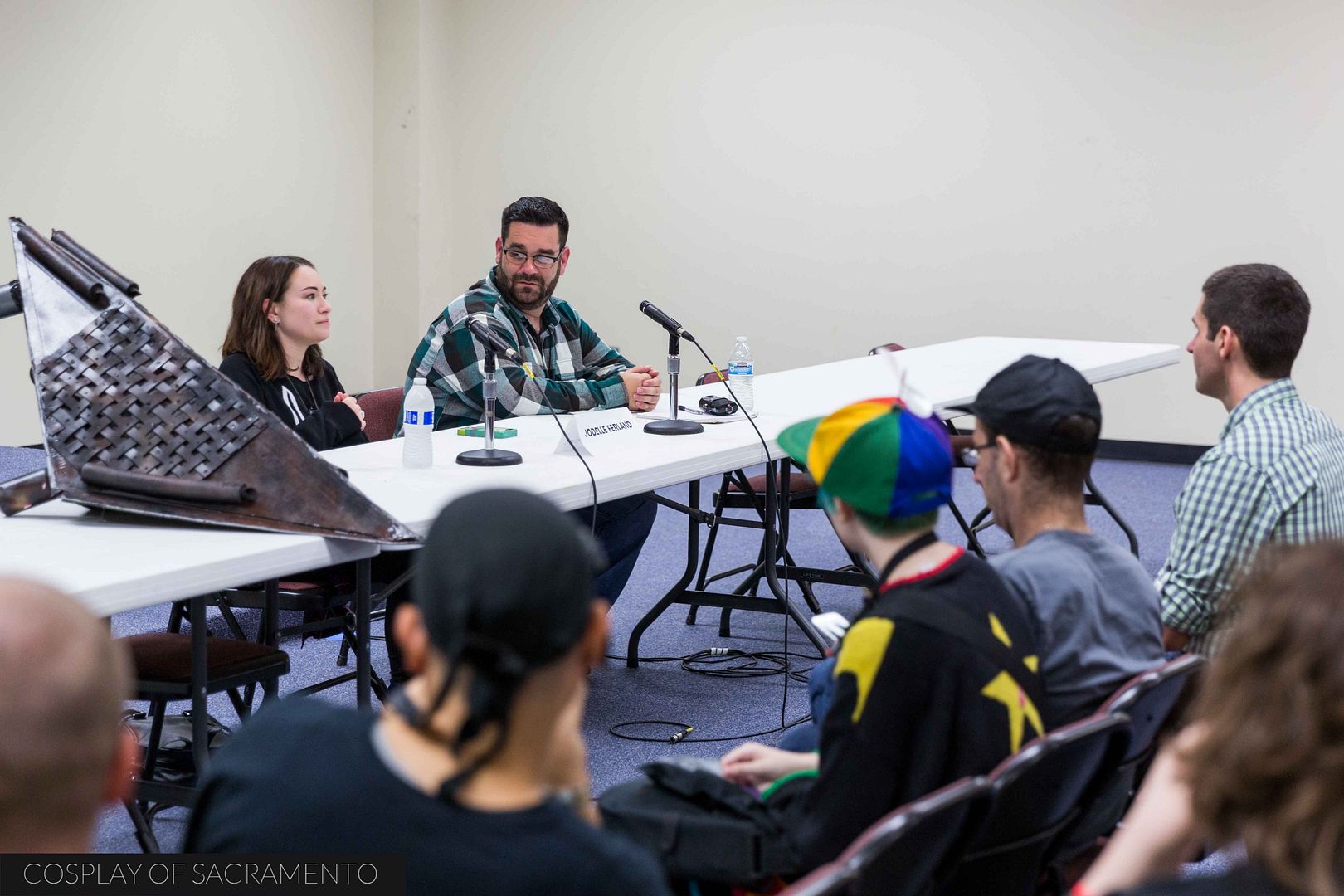 The guest panels continued on today to the delight of those who came out. Here's Jodelle Ferland at her panel talking with the fans. Jodelle is known for her role in the Silent Hill movie. And as you've probably noticed, there's a pyramid head next to her as she is speaking. Pretty cool! She's also been in a number of other projects including some work done on the Syfy Network. It was awesome to hear about her experiences on set and how geeky she really is in real life!
There are two movies that are a MUST WATCH for me now. One is Frankenhooker and Trick 'R Treat. Why you ask? Because I met two actors from both of those movies that were an absolute joy to talk to at the con. Patty Mullen starred in the cult classic Frankenhooker and Samm Todd played a role in Trick 'R Treat. It was sweet to meet them in person, and I think I would get a kick seeing them in the movies they were in. Both of them also took the time to appear in my day two con video! Check them out below! Also, if you'd like to see my photos from day two,
CLICK HERE.