Author: Luke Cheng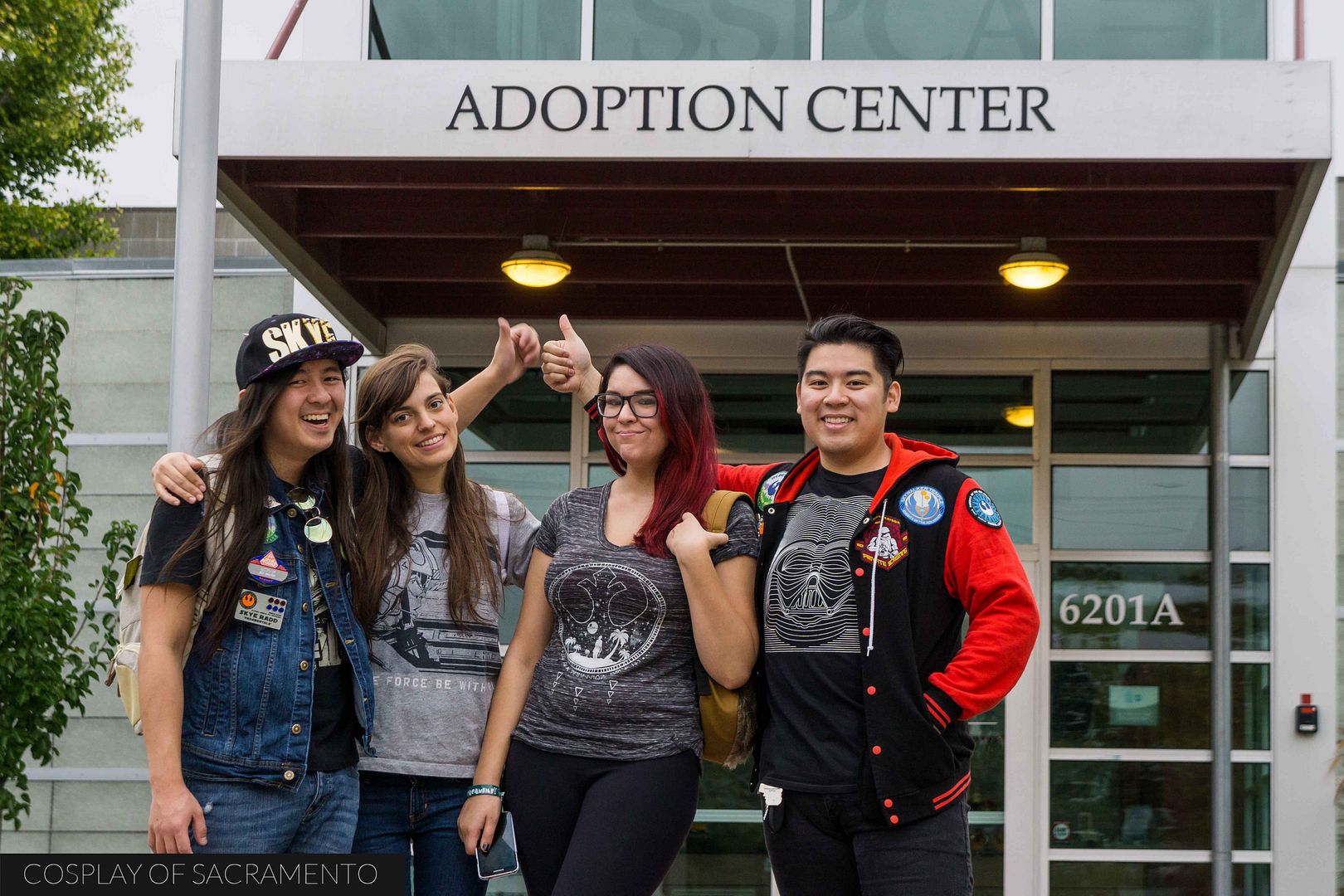 On Monday October 24, 2016 a group of cosplayers went out to the Sacramento SPCA on Florin Perkins Road to do a very special photoshoot. The goal was to capture photos of the cosplayers in their Star Wars cosplays interacting with animals looking for a home. The photos would be used as promotional media in order to call attention to these animals in need. I've done a few of these SPCA shoots these past couple of years, and each time it is a tremendously rewarding personal experience for me. Today was no different. It was an honor and a privilege to be the photographer here today.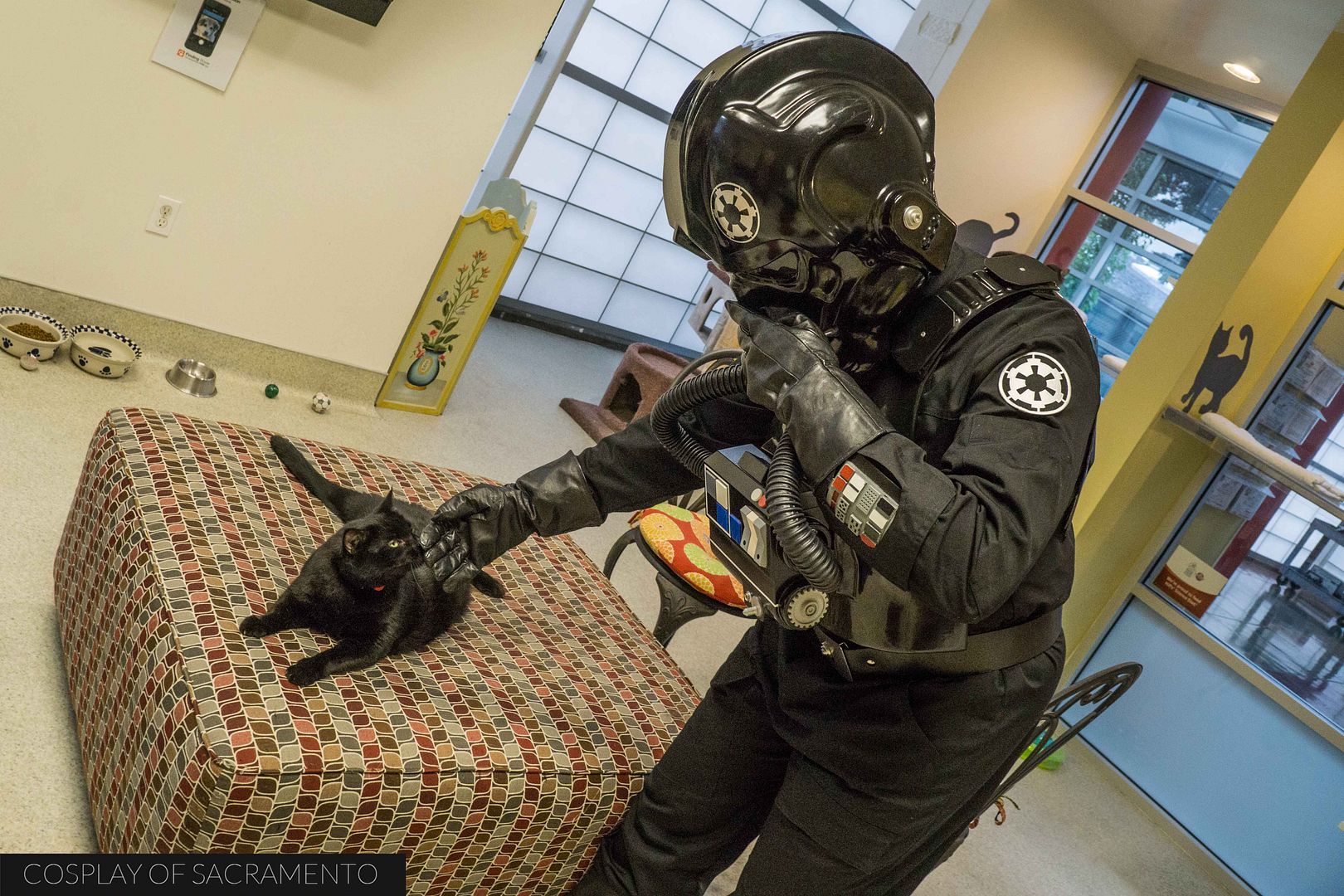 We mainly took photos of the dogs and cats at the center. Most of the animals we took pictures of were brought to a room with my photography rig. One of the assistants at the SPCA would come and bring us an animal one at a time to photograph. Some of the cats, however, didn't want to leave their cozy cat room... so we went to them! Here's a photos of a cosplayer in Tie Fighter Pilot gear saying hi to a beautiful black cat. I have to say these two really make a nice pairing. This cat would fit right into the color scheme of any Tie Fighter Squadron!
This is a photo of Tayla, the person who really gets a lot of these cosplay functions together. I always appreciate the hard work she does in organizing these events. Talya connected the cosplayers with the SPCA and did an amazing job at making everything run smoothly. I know a lot of work has to go into making these shoots go well. She even provided snacks and water for us all during the photo session - see how awesome she is? It's a joy to work with her, and I really want to give her the recognition she deserves!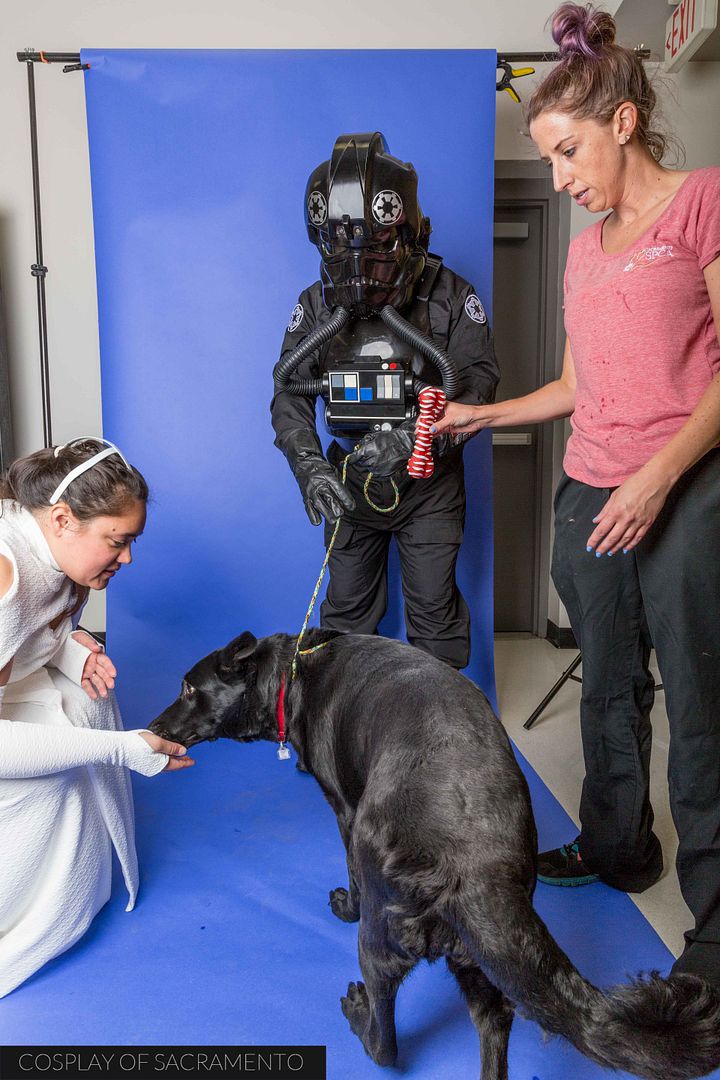 This shoot was a total team effort. It can be difficult to get the animals perfectly lined up and ready to take photographs. I appreciated the assistant from the SPCA as well as everyone else who rolled up their sleeves and helped get the animals into the right position. It was my goal to try and capture 2-3 nice photographs of each animal that came through. For some animals I was able to get a number of shots whereas others I was glad to capture just one. In the end, I was happy that all the animals were able to get their photograph taken with a cosplayer.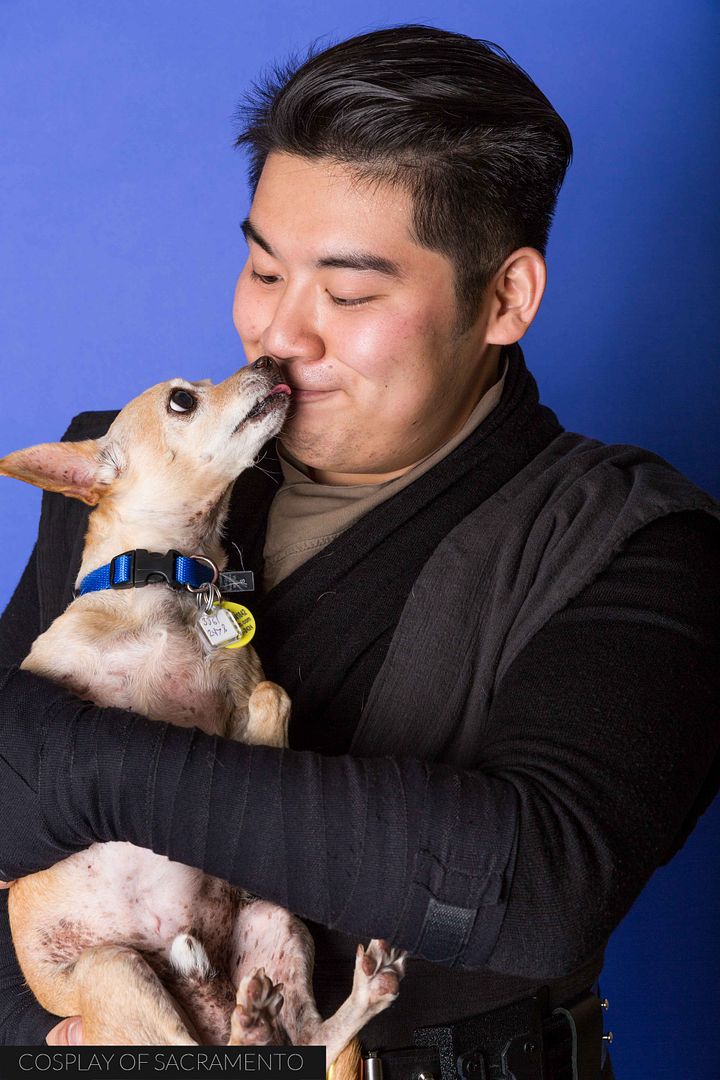 I really hope that this shoot will help these needy animals a great new home with loving caretakers. All of the animals I had the chance to photograph were so adorable. I could see them all making great pets for any family. Just go to the SPCA and check out the animals that they have there. They will melt your heart and make you want to bring one back with you!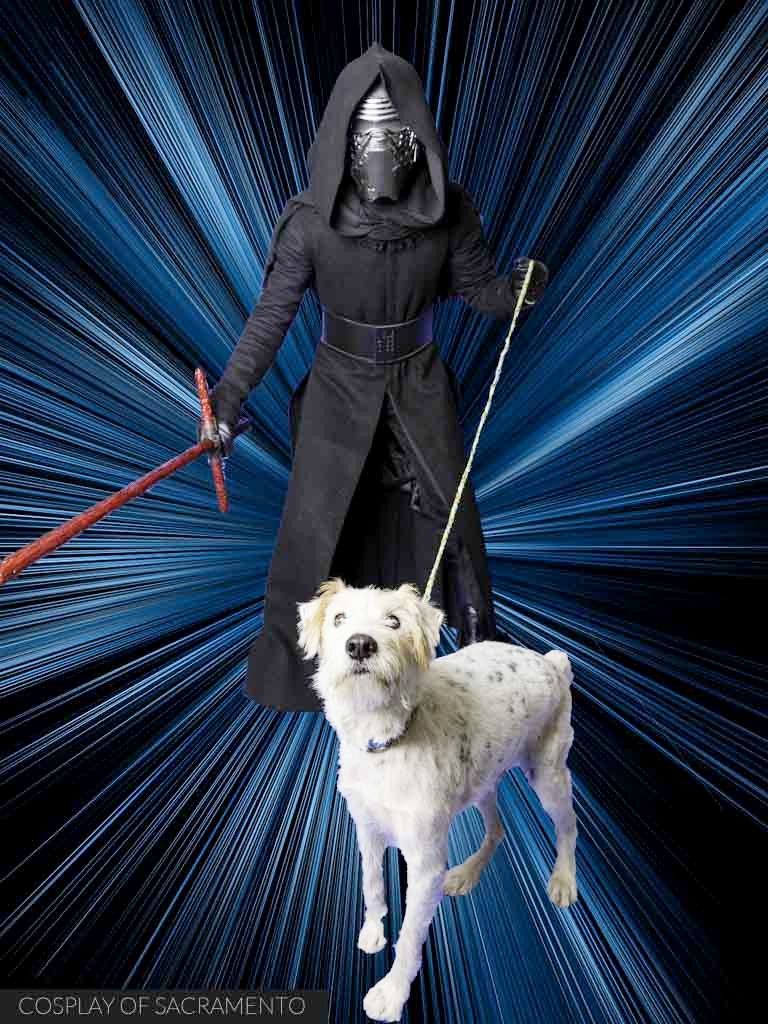 All the photos I submitted to the SPCA had this hyper-drive background. I wanted to replace the blue background that I brought because it ended up being a bit too small to cover everything behind the subjects of the photo. It's a bit cheesy and reminds me a little bit of a Topps Star Wars card insert - but I think that's what I was kind of going for. You can see all the photos from this shoot by
CLICKING HERE
. After you see the gallery, check out the Sacramento SPCA if you have even an inkling of wanting to adopt a dog, cat, or other animal. So many animals there are looking for a caring owner - and that could be you!