Author: Luke Cheng
The Fall Central Valley Cosplay Gathering took place at William Land Park in Sacramento this past weekend. It had originally been set for the weekend prior, but bad weather and rain postponed it a week. It was good decision to move it one week forward as the weather was nice and the ground was dry. I arrived to this gathering as it was already in full swing and tried to capture as many photos as I could.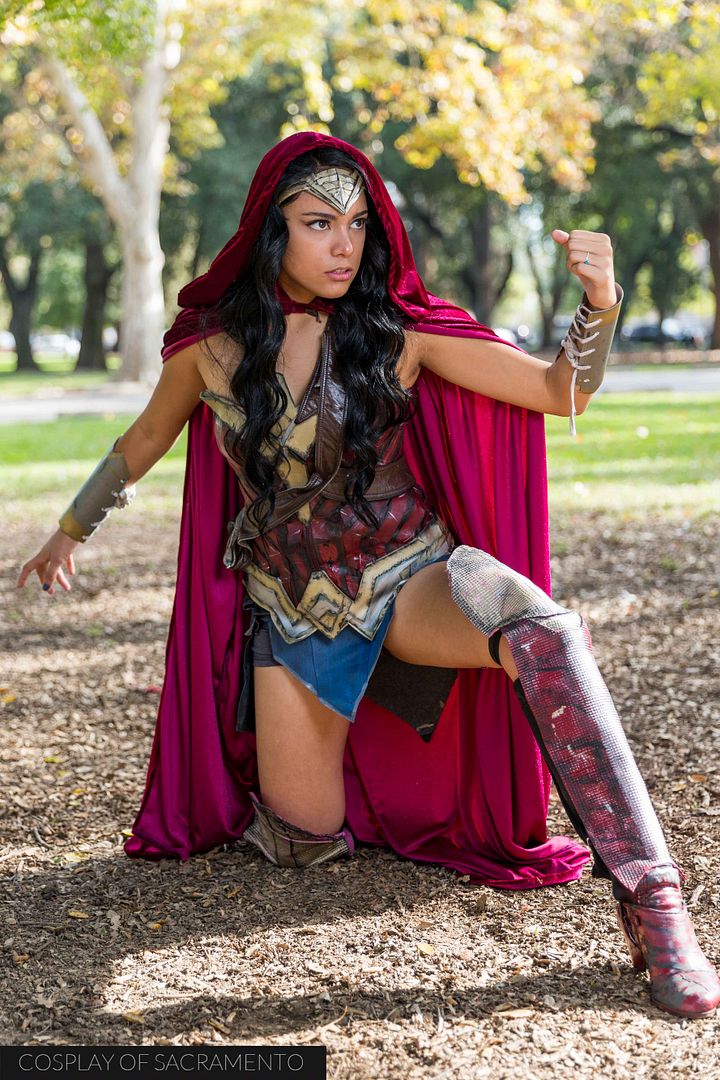 As with all the gatherings I go to, I try to get in as many photoshoots as possible. Today I got to shoot with a good number of cosplayers. One of my favorite cosplayers is Lexi (lexibeecosplay on Instagram). She has an impressive Wonder Woman cosplay that I always enjoy taking photos of. Today she added a cape and red hood which I thought gave the cosplay a different look. Lexi has some of the greatest poses whenever we shoot together. She's definitely a natural in front of the camera.
Photoshoot are always great fun, and there are lots of laughs that can happen in-between serious shots. Even though I'm always trying to get shots that look epic and cool, I won't hesitate to capture those moments that come prior to or after the main pose. These behind the scenes photos really show the joy of taking photos together, so I take then whenever I can.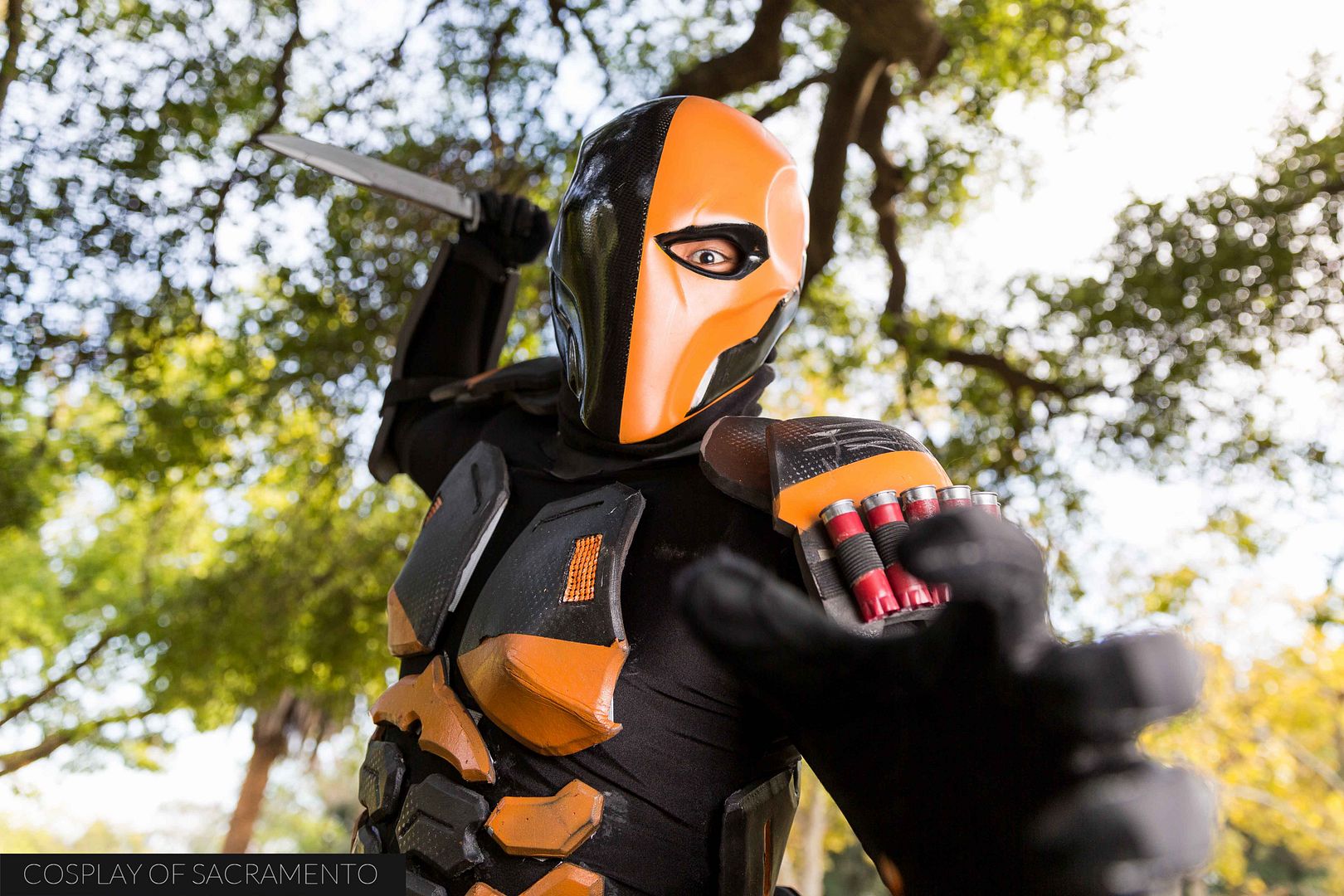 Getting the right shot takes a really good collaboration between me and the cosplayer. We have to get a really good combination of pose, lighting, and background in order to make a photograph we can be proud of. I really like this shot from the photo above because all the elements I mentioned came through in a way that I thought worked well.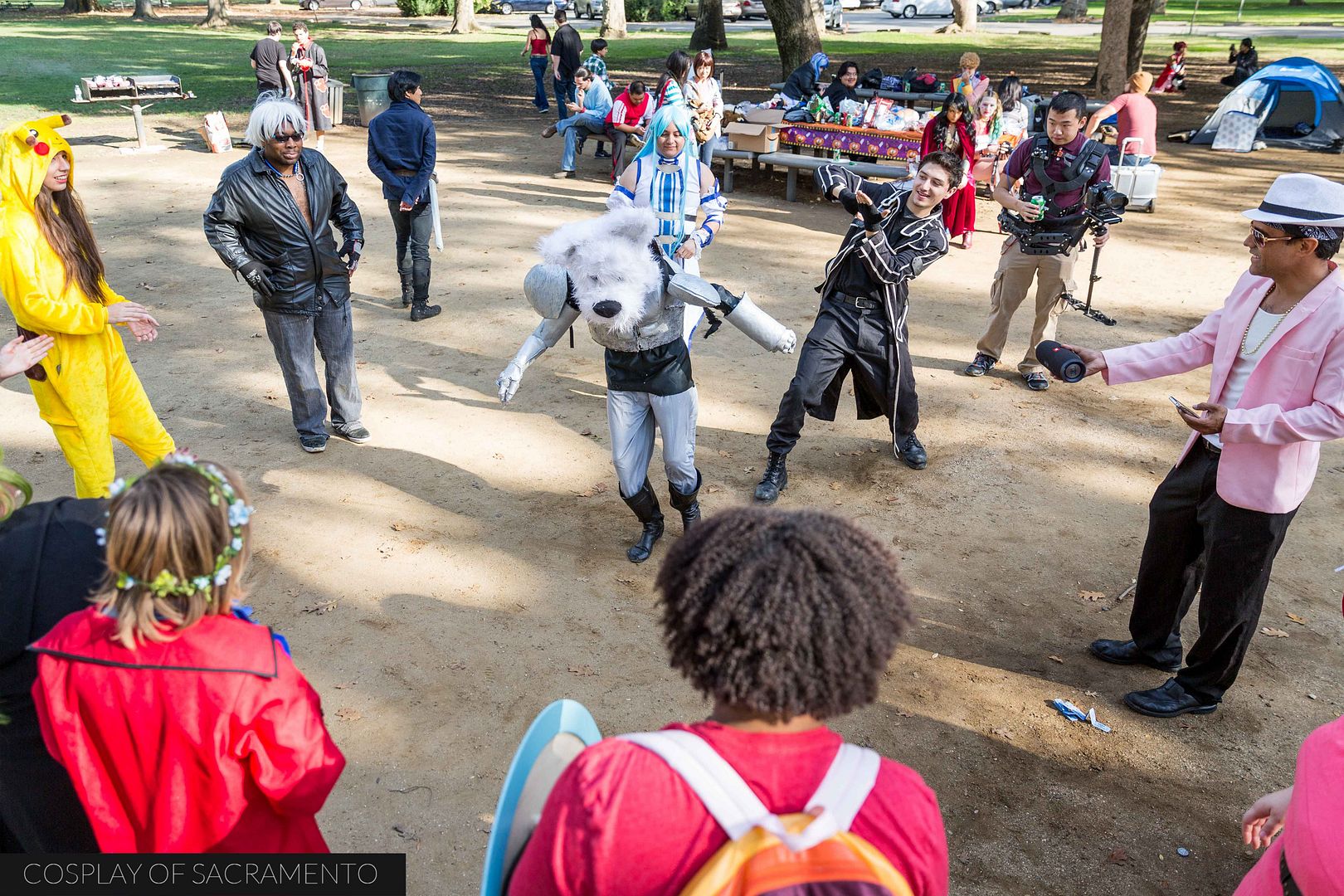 Besides photoshoots, there are a ton of fun things that happen at cosplay gatherings. Dancing has to be at the top of many peoples' lists as something they like to do when going to gatherings or cons. Operation_mj on Instagram is always ready with the tunes to get cosplayers moving their feet. No matter where he's at, he brings that sweet music. You'll often see people like myself trying to take photographs or video of the cosplayers as they dance.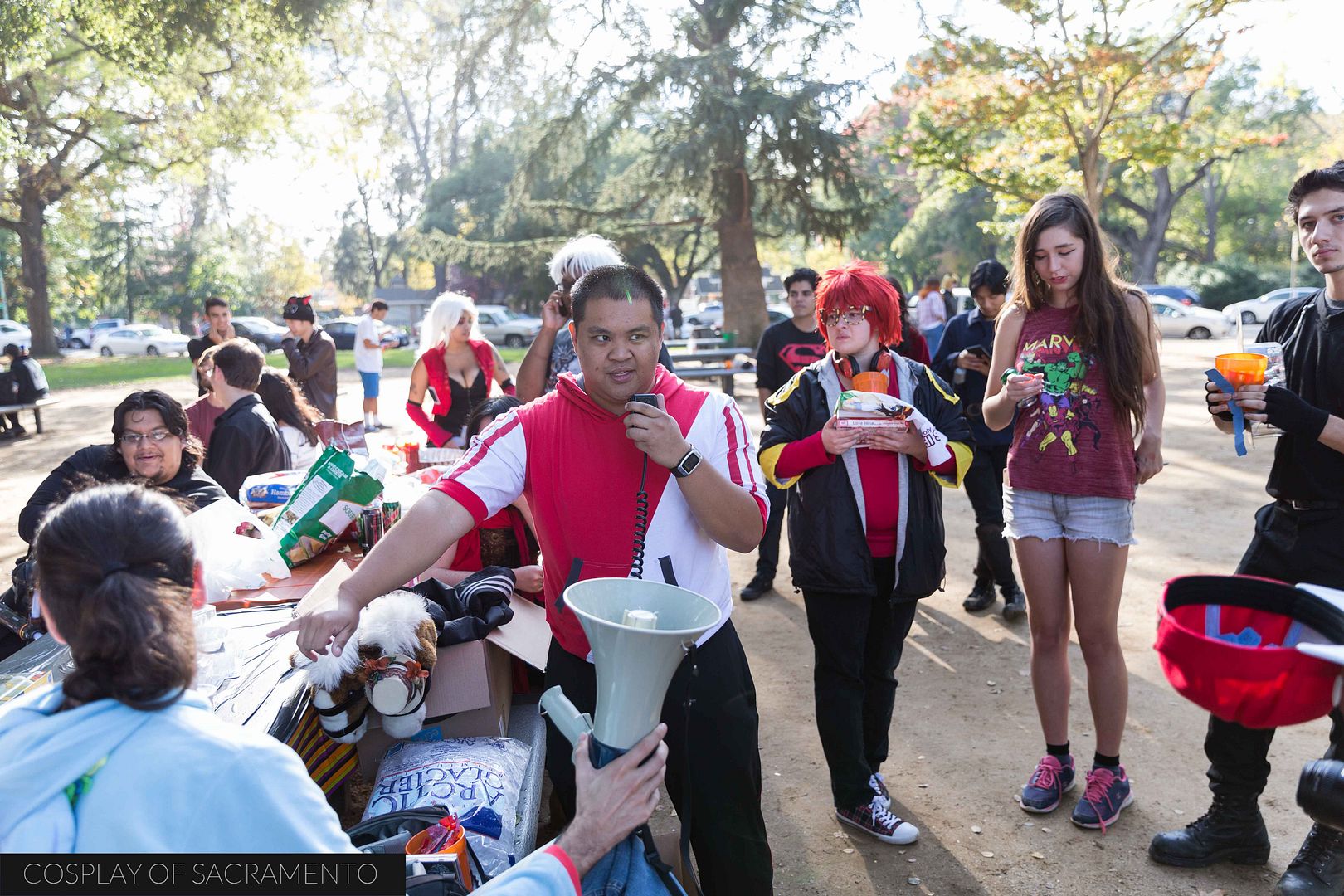 The raffle is another really fun way to get engaged at the gathering. The raffle prizes at the Central Valley Cosplay Gatherings have been really good. Top prizes include either day or weekend passes to SacAnime - something that could save someone a pretty nice chunk of change! It's really awesome that the organizers have this raffle and give out prizes. It's always fun to have a chance at winning cool stuff!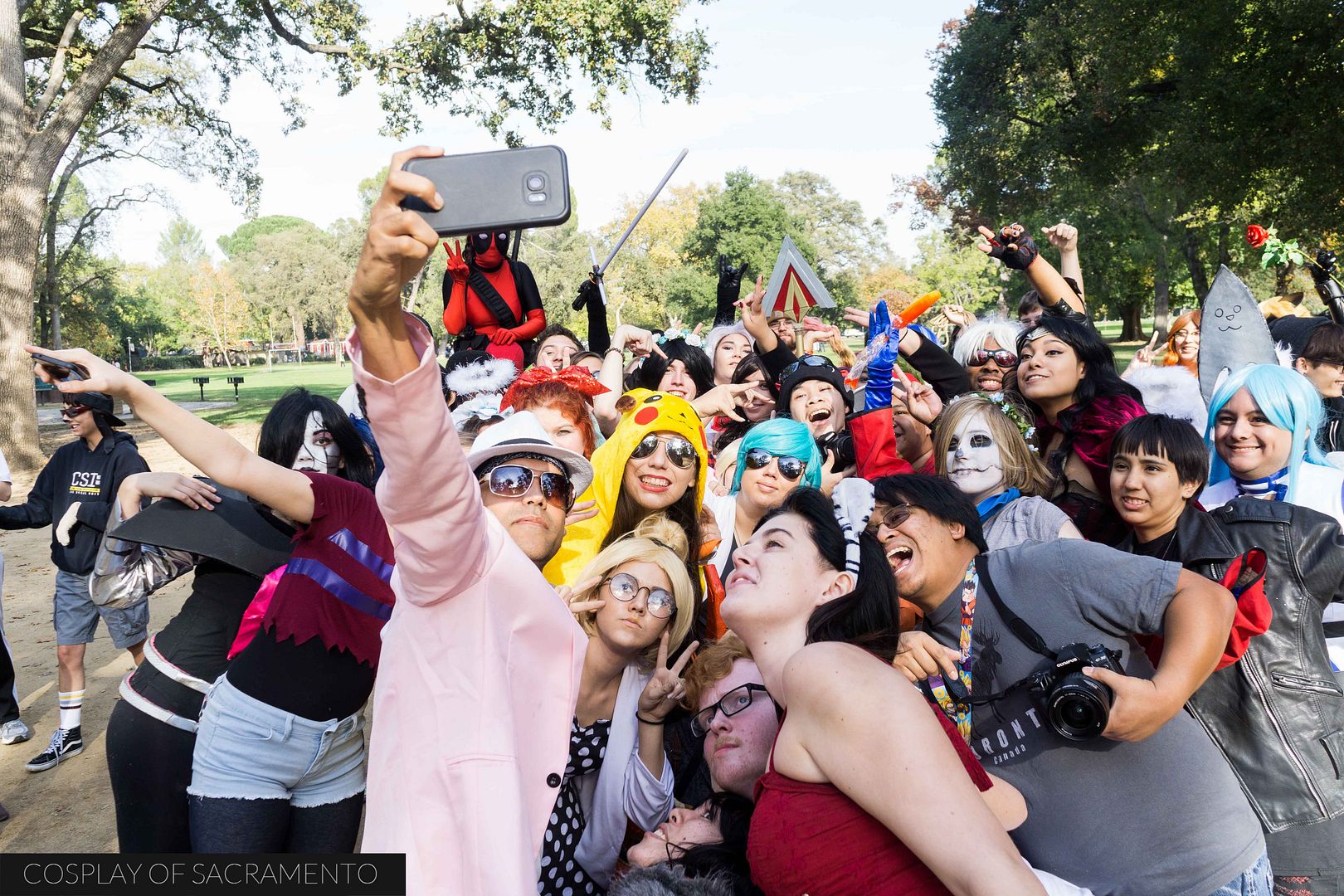 These gatherings are a great way for anyone who enjoys cosplay to come out and be together. It's a fun community to be a part of and a great way to meet people who have the same interest as you do. I've found that many new friendships have been formed from coming out to these gatherings. I'm so glad that Sacramento has a gathering that happens during every season. It's so awesome having everyone together!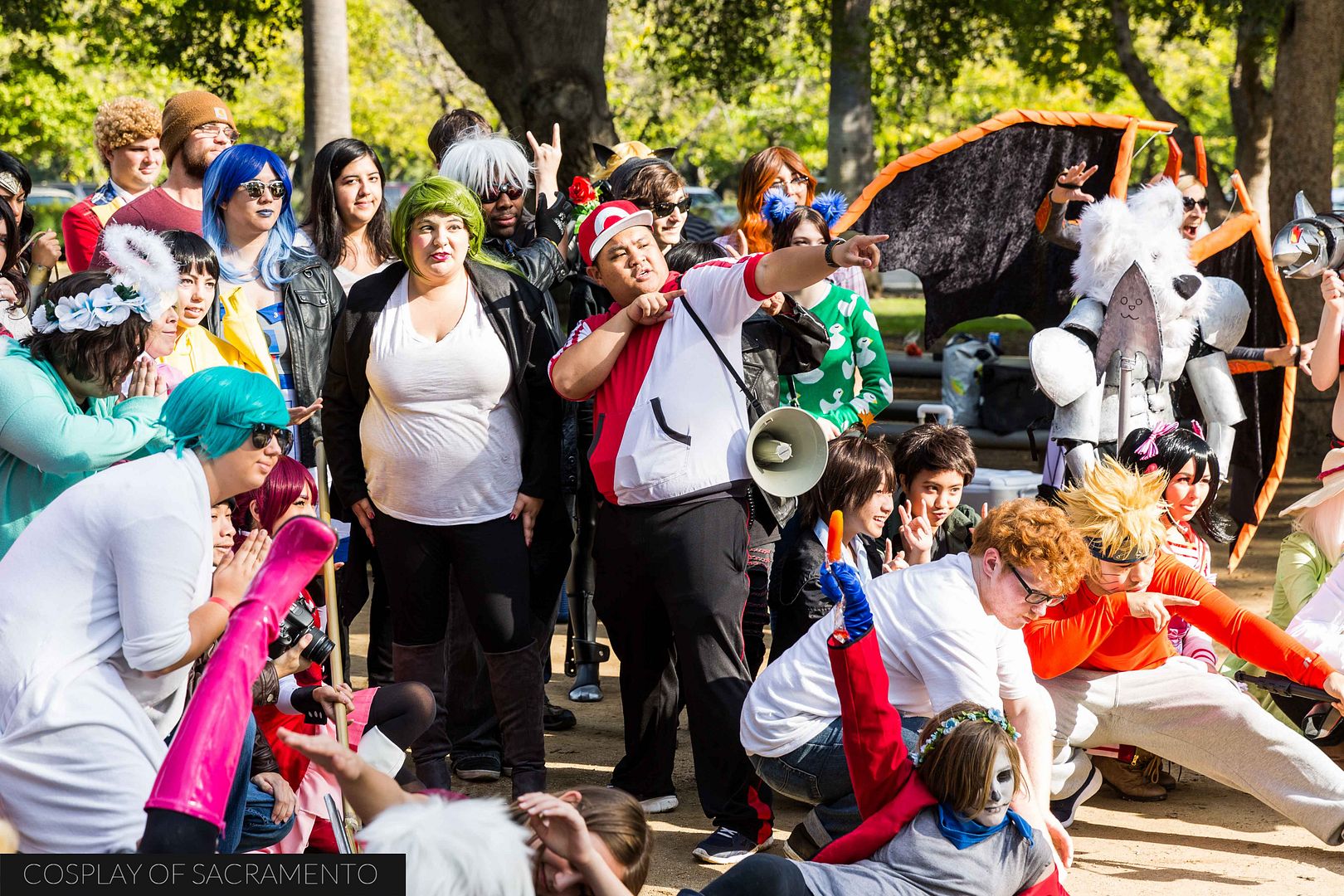 Group pic? Yep! Of course that has to be a photo that includes everyone at the gathering. There is always a time where everything stops. All the cosplayers gather together for one huge photograph that includes all the attendees. Wanna see the group pic that I got? You'll have to check out my full gallery of pics.
I'm really glad to have gone to the Fall Central Valley Cosplay Gathering. I've had a great time at each of the gatherings that have taken place prior to this one and am really looking forward to when the next one will be. While we wait,
CLICK HERE
to look at all my photos from this past weekends event. Enjoy the photos!