Author: Luke Cheng
Davis, Davis, Davis! I had another cosplay photoshoot in Davis, and again at the Social Science building on the campus of UCD. This time I was taking photos of Mistercomb and Starrymagics in their Panty and Stocking cosplay. As it has been recently, the weather was absolutely perfect. We met up in the late afternoon to get the best lighting possible and got to shooting!
Panty and Stocking cosplay is really fun to shoot because the characters are so much fun. Their outfit and look really lends itself to exciting cosplays. Mistercomb was Panty and looked gorgeous. Her cosplay was on point. I particularly liked her pink nails so I had her really show them off in this picture I got of her lying down on a bench.
Starrymagics was Stocking and did a marvelous job pulling off the character. She had some absolutely fabulous poses and looks as we shot. It was really hard for me to choose favorite photos from this shoot because so many of the images turned out so well.
Mistercomb and Starrymagics were fantastic to work with and we had a lot of fun during this shoot. It's always surprising to me how many different looking locations we can get from such a small area of the UC Davis campus. Now that I shot here more, I'm excited to continue finding the best and most unique locations for photographs.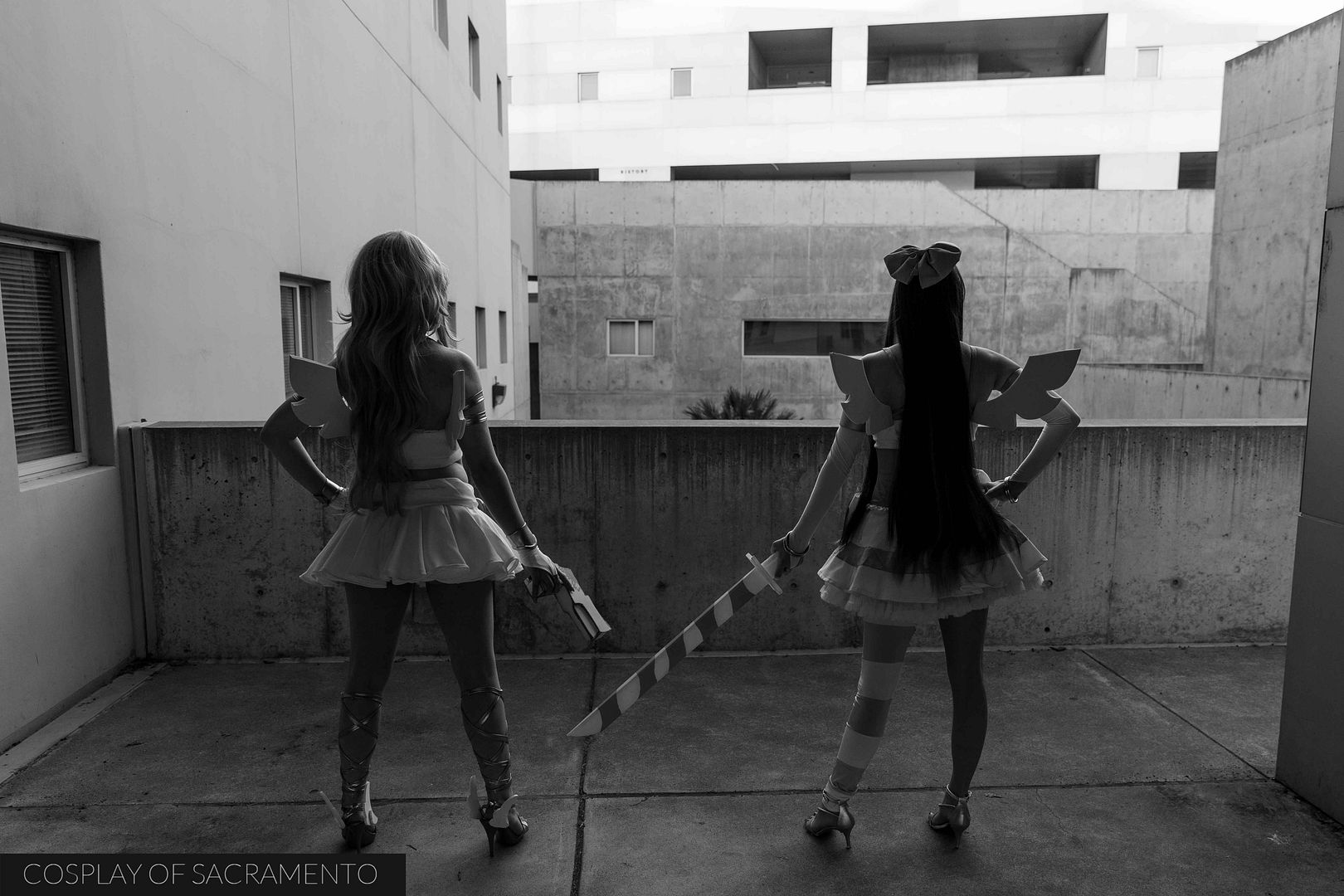 As with many of the cosplayers I've worked with, Mistercomb and Starrymagics both constructed their cosplays themselves. Not only did they make their costumes, but their weapons as well. Both the gun and the sword they had could light up. Pretty awesome, eh? If you want to see more from this shoot
CLICK HERE
for my full gallery!