Author: Luke Cheng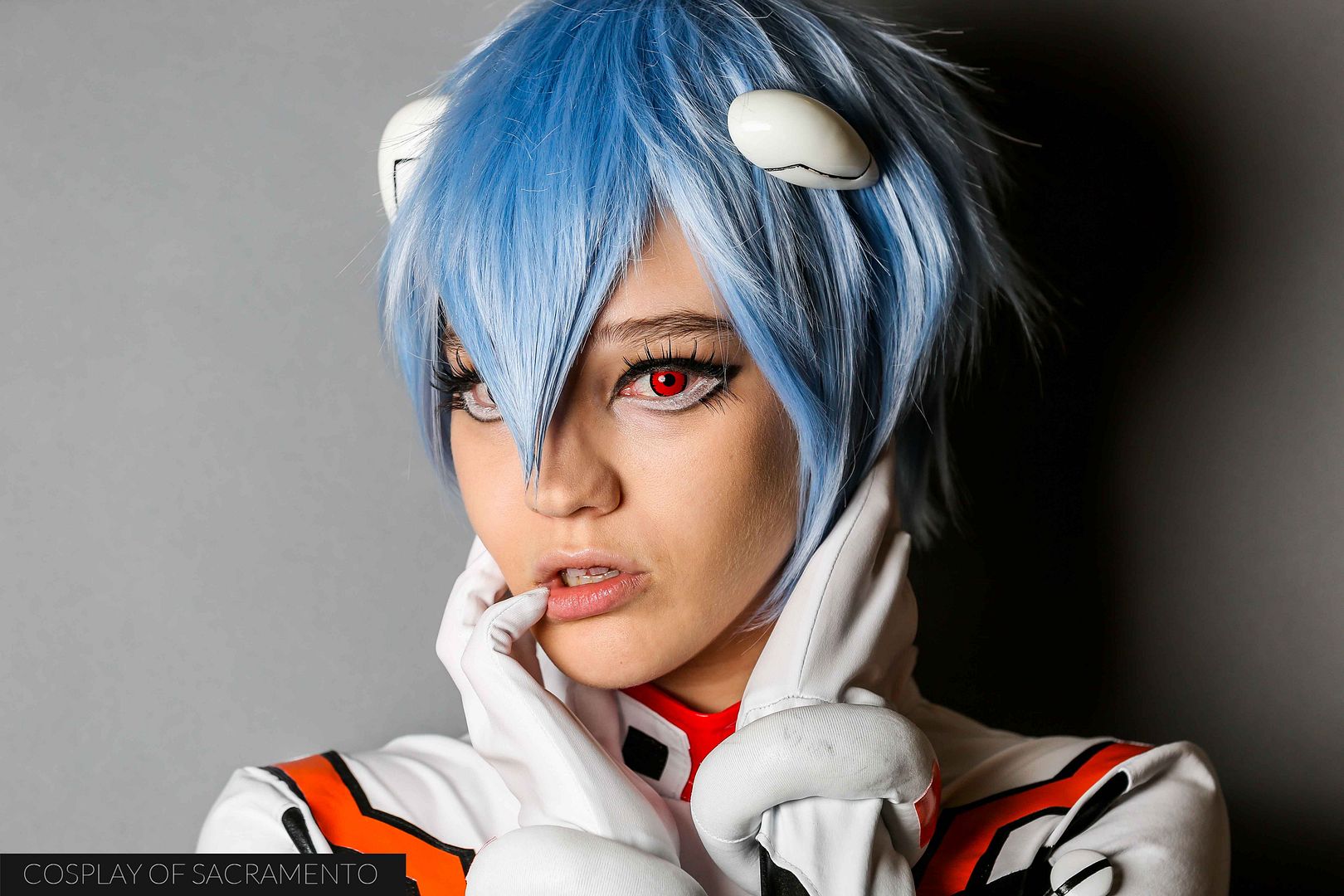 This past week I got the chance to shoot with one of my favorite all time cosplayers - Necikait! We've known and have worked with each other for a while now, so getting together is always smooth and fun. Necikait is an amazing cosplayer. She is awesome at applying make-up and creating cosplays all on her own. In fact, she does tutorials on
Youtube
. If you're interested in that kind of stuff, give her a follow!
We had a pretty simple shoot today. All the photos were done on my gray background with one light. Necikait and I primarily have gone outdoors to different locations for photoshoots, but as it has been getting darker earlier, going with the indoor backdrop was the right call. I'll probably be using my backdrops more and more as the weather gets colder and more wet.
Necikait was cosplaying Rei Ayanami from Evangelion. She looked great in the suit so I wanted to get as many different angles of her as I could. The shots that I went low to the ground are some of my favorites of the entire shoot. I was literally lying on my back to get this shot, but I think it was worth it.
This is a behind the scenes photo of the backdrop I used and the light I set up. As you can see, the backdrop is pretty narrow so we didn't have much wiggle room. All my shots had to be in a bit tighter. I think we were able to make this little set-up work well and I'm happy with the results we produced that night.
It was a blast taking photos of Necikait this week. She's super nice and a very talented person. Check out my full gallery of her Rei cosplay
HERE
. Also, check out my short video of our photoshoot below. Keep an eye on Necikait's channel too as she has more content from this shoot coming soon. Thanks!