Author: Luke Cheng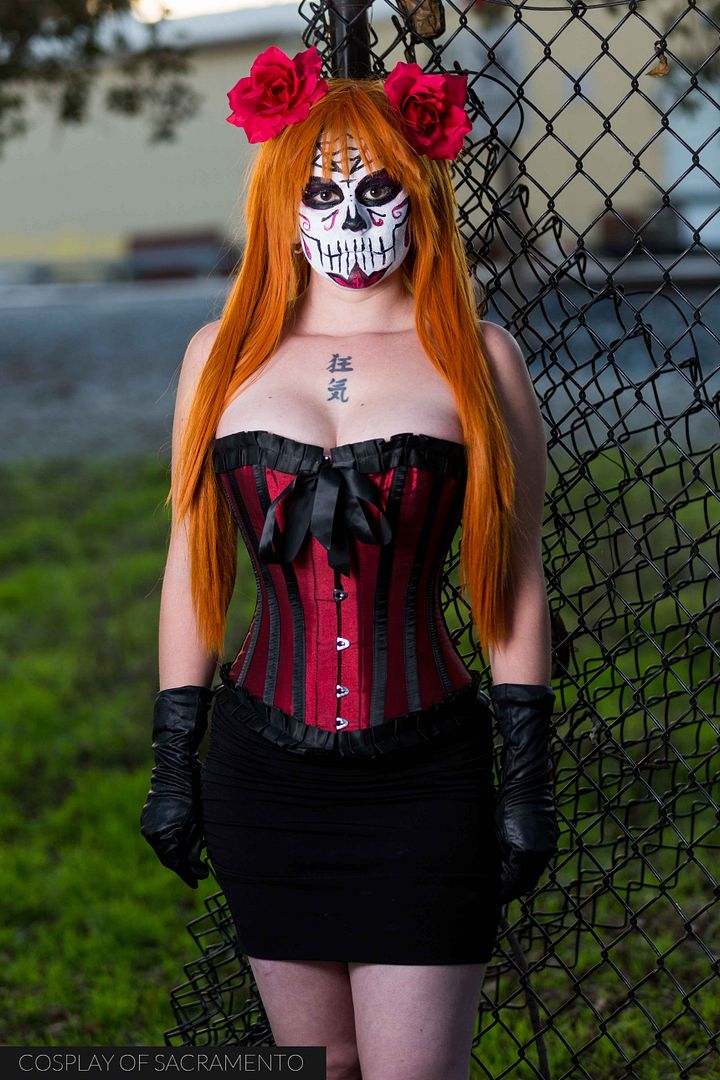 On Friday I had my first shoot with Neurotoxicity (on Facebook). She contacted me about getting photos of her Dia de los Muertos Asuka cosplay, and of course I was happy to do so. I love meeting new cosplayers so I jumped at the chance to work with her. I've been shooting around the Davis area for the past few photoshoots, and this one was the same. For a small town, there are a lot of great places to take photos!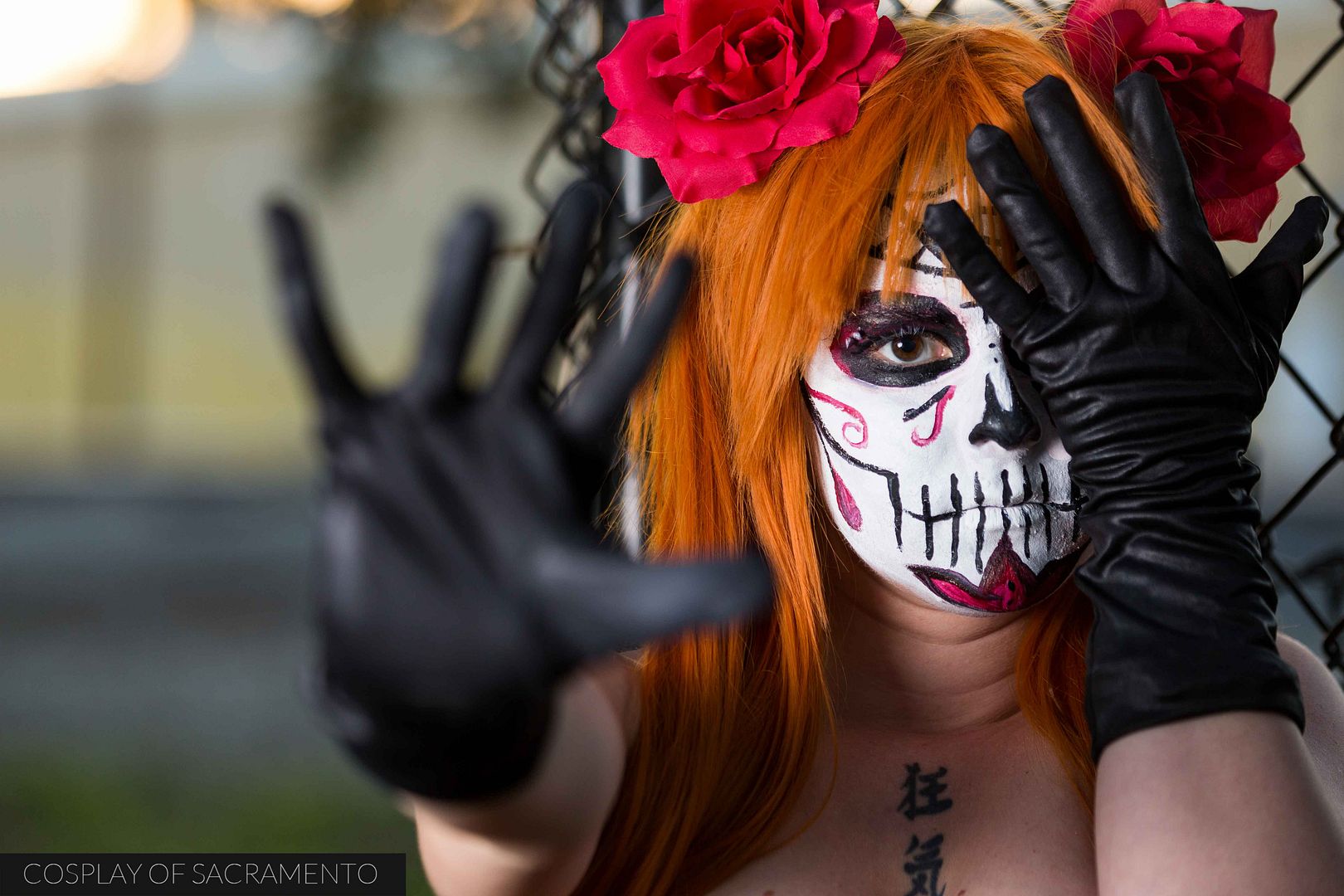 Neurotoxicity's cosplay, especially the face make-up, was very intricate and complicated. I could tell this was not an easy cosplay to just jump into and get snapping. She looked great in her cosplay, and the time she put in really elevated her look for our photoshoot. It's awesome when so much care goes into a cosplay - these are the ones I love capturing! So far I've been really lucky to be able to shoot a lot of cosplayers who are dedicated to the craft.
Our shoot took place just as the sun was setting - the golden hour. The sky had some dazzling colors. I used an off camera flash to get her lit up and away we went. Though our shoot was only about half an hour, I feel we were able to come away with some sweet photos.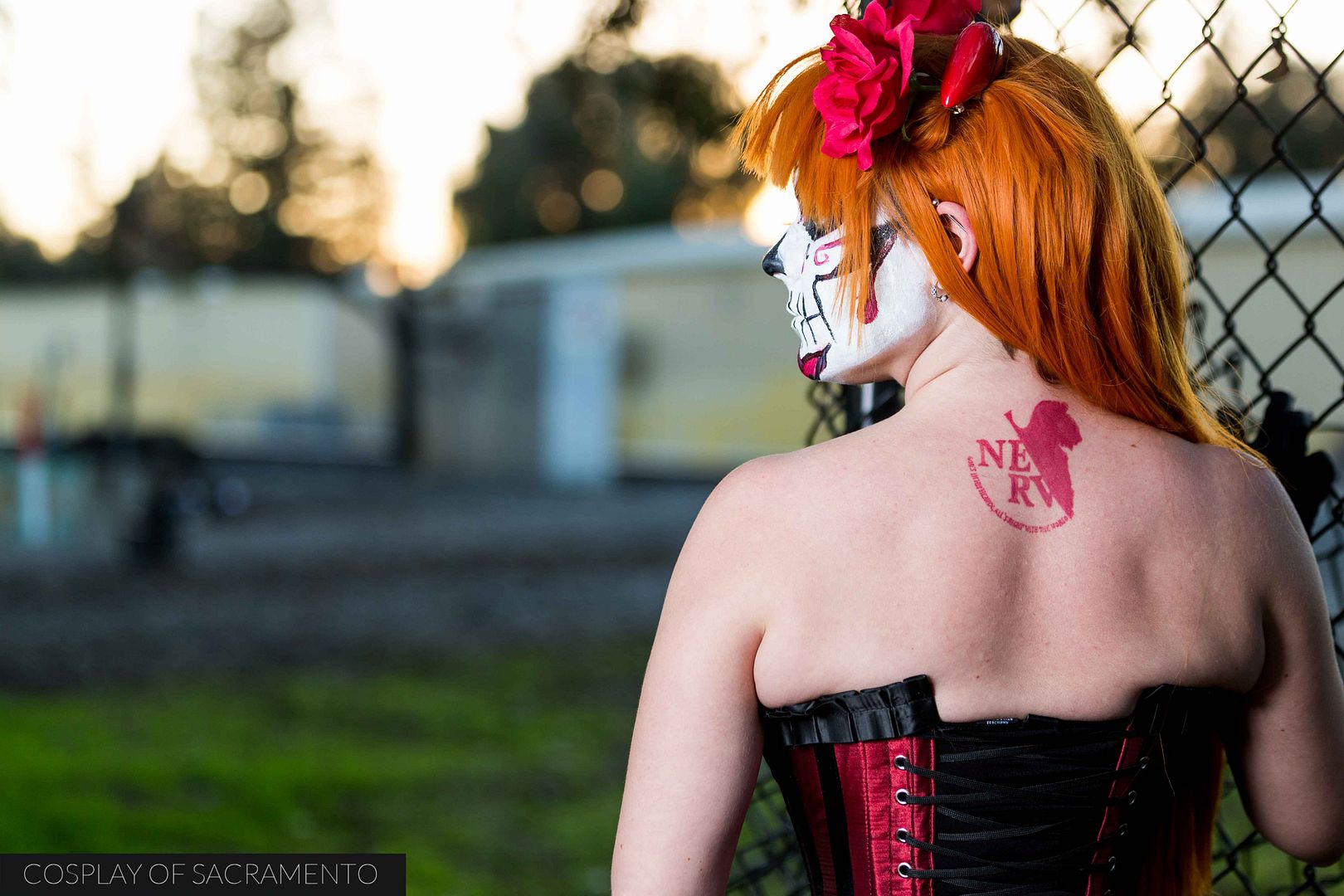 I really enjoyed my shoot with Neurotoxicity. If you liked the photos we took, check out her page on Facebook. You can also
CLICK HERE
to see 30 photos from our photoshoot. I'm so glad Neurotoxicity contacted me to do a shoot. If you're interested in shooting with me, contact me at luke@lukeistheblacksheep.com or through my Cosplay of Sacrament facebook page or Instagram. Hope to hear from you soon so we can get shooting!