Author: Luke Cheng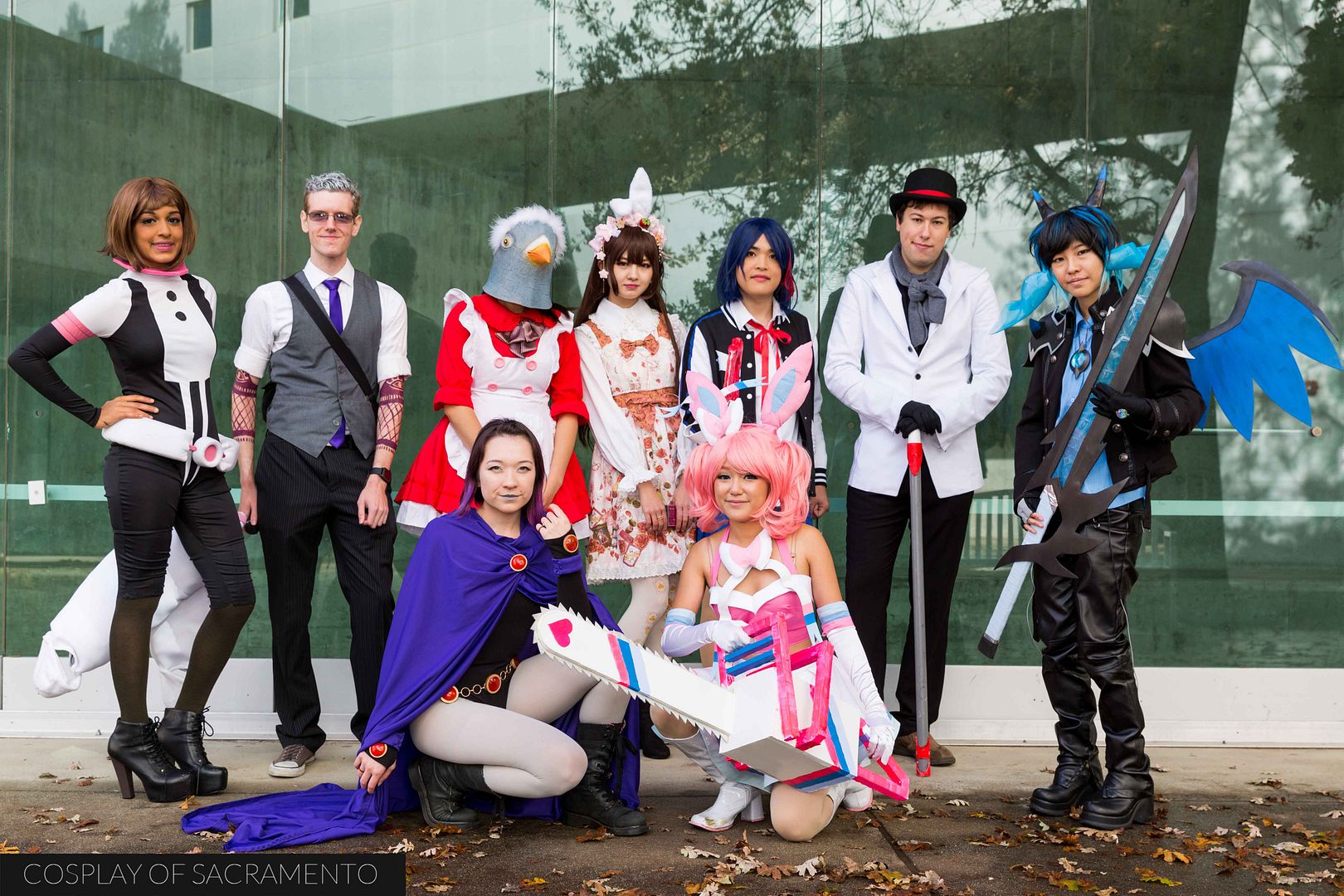 It's been rainy the past couple of weeks here in the Sacramento area, but that didn't stop my meetup with the Davis Anime Club Cosplay Team on Sunday afternoon. Today I would come in as a guest photographer and take photos of all the members who came out in cosplay. I wasn't sure how many people would show up, but the club put together a strong showing of cosplayers. Though the weather was pretty sketchy, the rain didn't come down! We took advantage of the that and got as many photos in as we could today.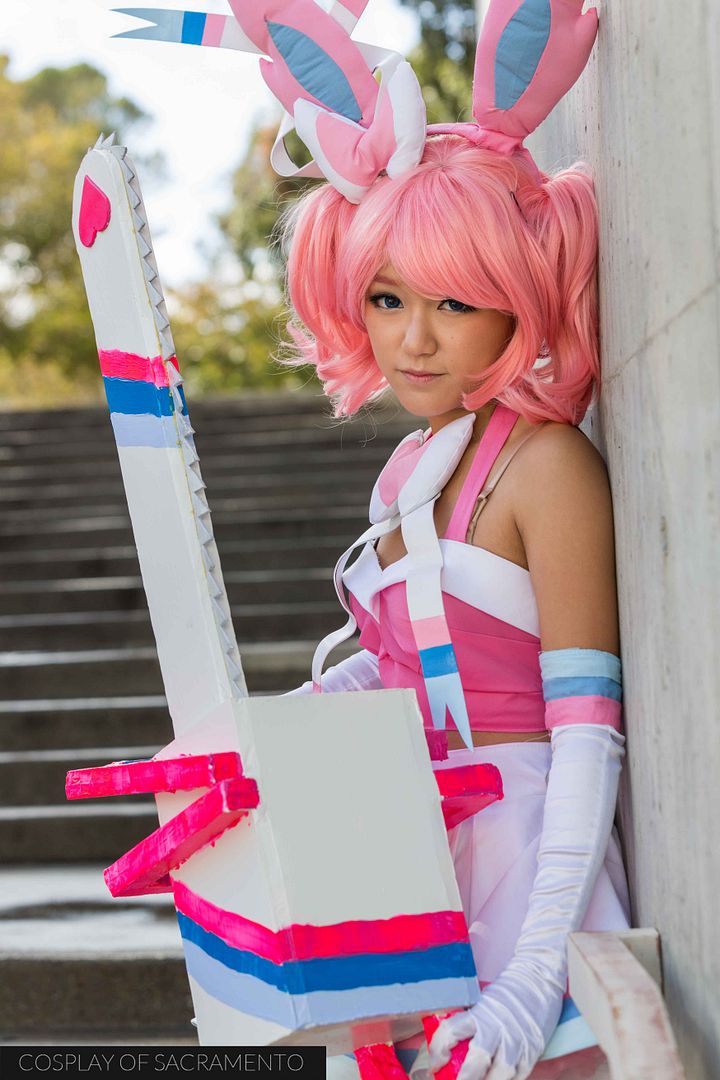 This photo is of Angela (hover.cow on Instagram). She was my contact and the one who organized this whole event. She did a great job of having a place to meet on campus and a room for us to get ready. And as you can see, she had an amazing cosplay to photograph! Funny thing is, we had actually met before many months ago at SacAnime. We did a mini shoot together! It's like they say... small world! I loved working with Angela, she's fun but can make things happen - just a joy to collaborate with.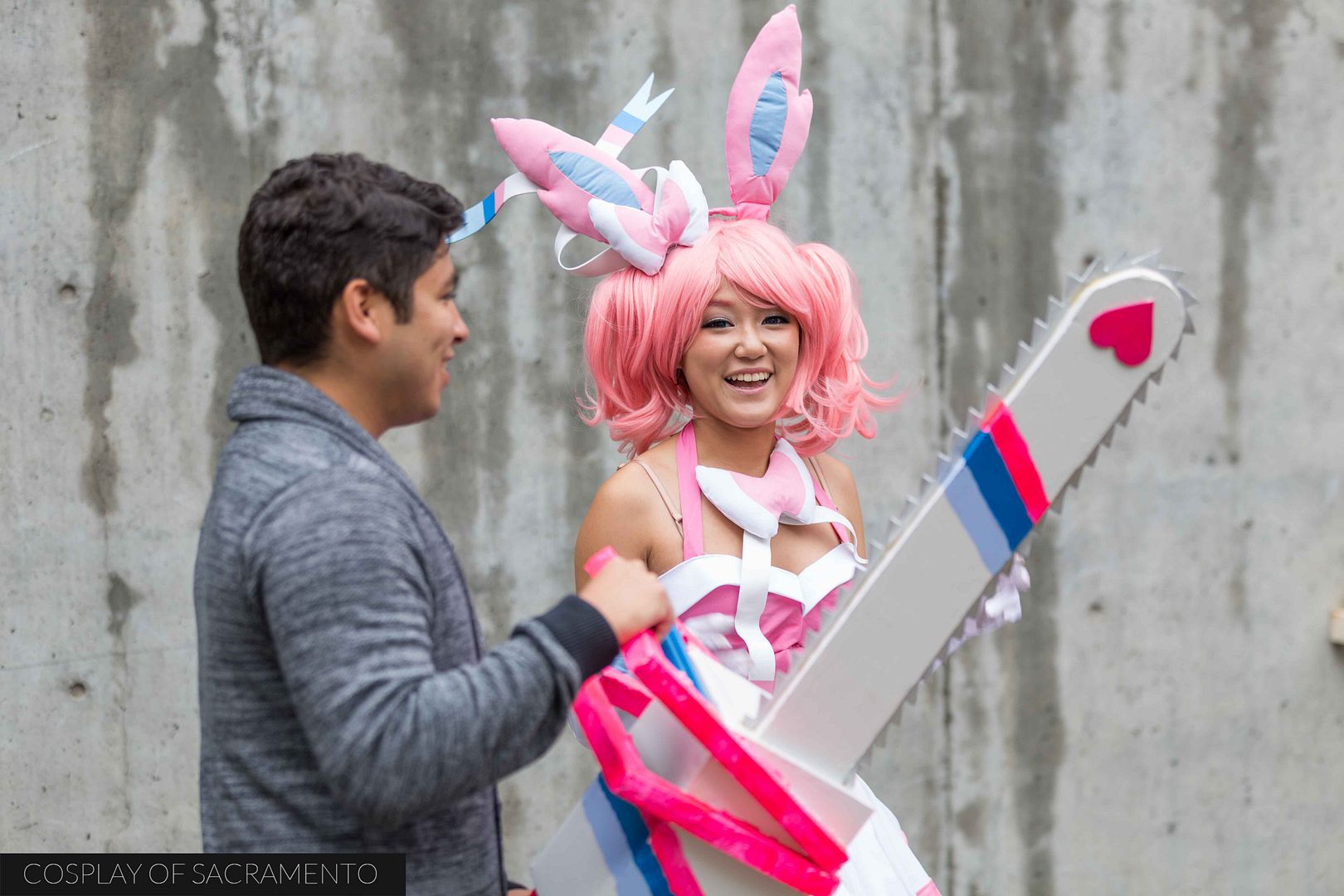 It was awesome to have cosplayers all around, but there were also others who were at the shoot solely to help out. The gentleman on my left was awesome as he helped me move my lighting and even take down some behind the scenes video footage. Rarely do I get an assistant to help me during a shoot. I probably shouldn't get used to it - but is sure was nice!
Since it was raining, I was a little hesitant to bring too much gear out. It was all in my car, but the only thing I chose to take was my camera bag and my trusty Rapid Box softbox. It's the easiest thing to use when I'm trying to go light. Most of the photos from this shoot had this softbox to add some extra light to the images. Just an FYI to those who want to know... my primary camera for the shoot was the Canon 5d mark iii. It's such a versatile and solid camera. I did have my new Sony A7rii with me, but that really stayed in the bag for most of the shoot.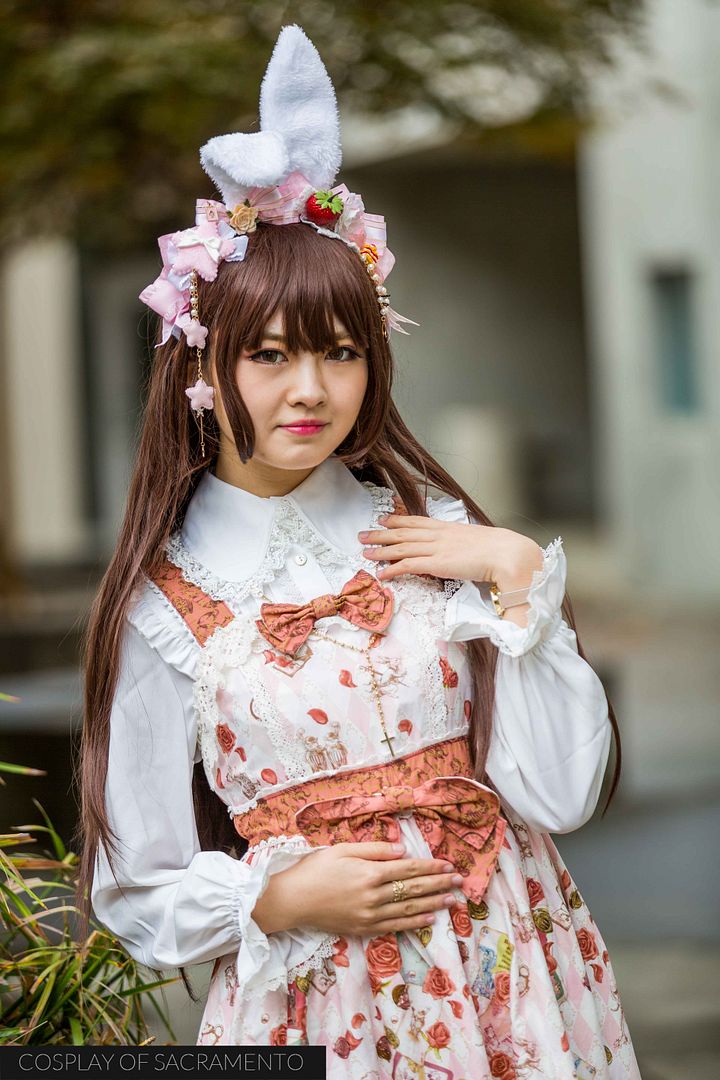 Our primary shooting location was the Social Sciences building. It has the nickname 'Death Star' for its maze-like architecture and steel/gray color scheme. The building is quite large with a lot of nooks and crannies to shoot around. Each cosplayer that I shot had their own spot to shoot at for the most part. There were maybe two locations that I really liked and used more for more than one cosplayer. Since I've shot here before, I knew the lay of the land, which really helped as people can really get lost trying to poke around this place.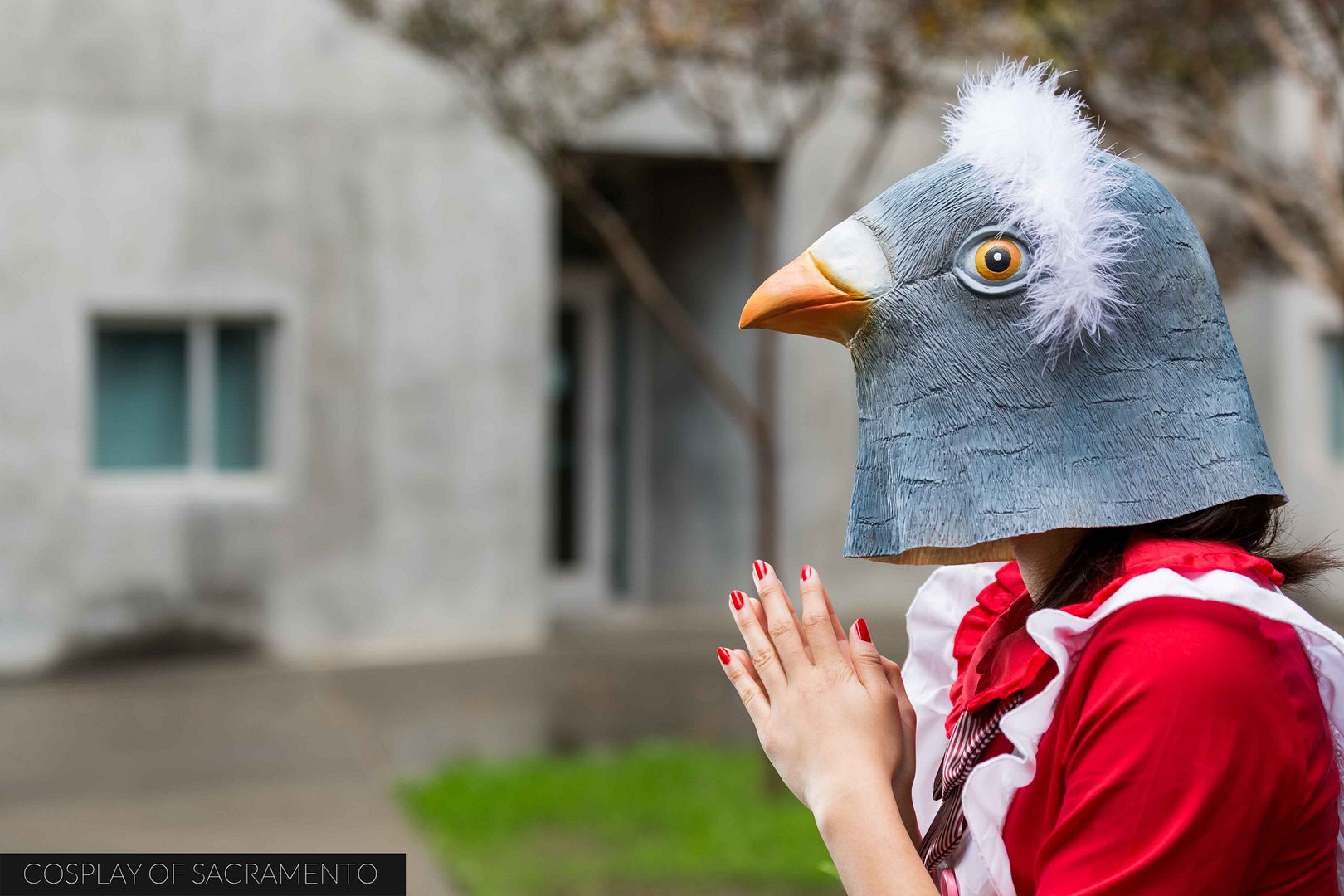 A couple of the cosplayers came in full rubber mask. We had this young lady as a pigeon while another gentlemen decided to put on a rubber penis mask. Yep... you heard that right! If you want to see what that cosplay was all about you'll have to check the link at the end of this post for a link to the gallery.
One of my favorite cosplays was this one shown above. He had secret symbols drawn on his hands and face that could only be revealed by blacklight. The effect is pretty startling and extremely cool to see in person. The still image does a nice job of conveying what it looked like, but I'd suggest taking a look at the video of this event to see how it really looked as black light was shining on it.
The UC Davis Anime Club is phenomenal. I absolutely loved working with all the cosplayers who came out. Each of them really brought it with their cosplay and poses. Please take a minute to
CLICK HERE
and see all the photos I took from the day. Which ones are your favorites? I'd love to know!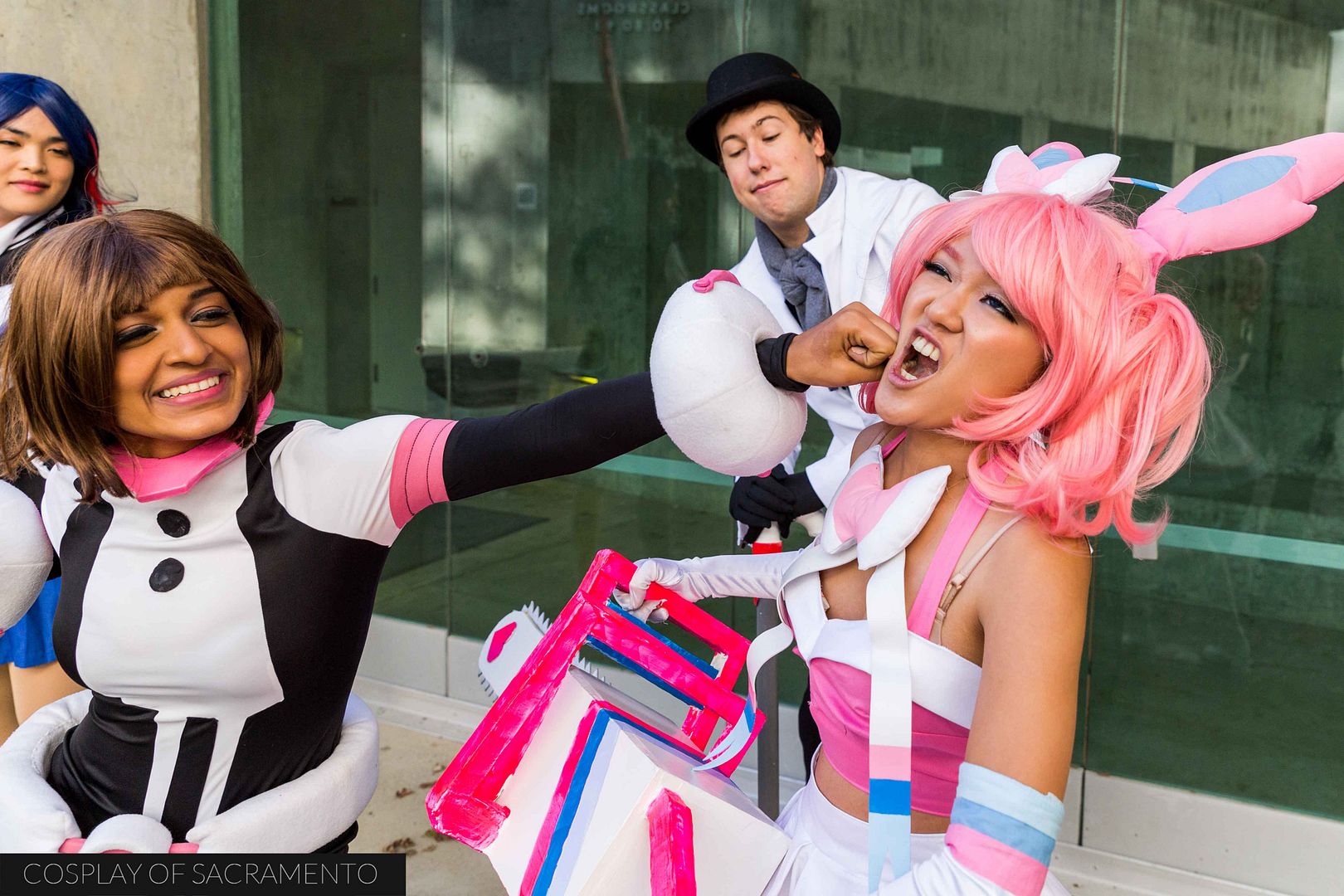 I'd happily shoot with anyone in the Davis Anime Club again if they'd like to do a longer individual shoot for themselves. In fact, anybody who wants to be featured in a Cosplay of Sacramento cosplay gallery just has to contact me and let me know you're interested. I'd be happy to find a day and time to get together for a shoot.