Author: Luke Cheng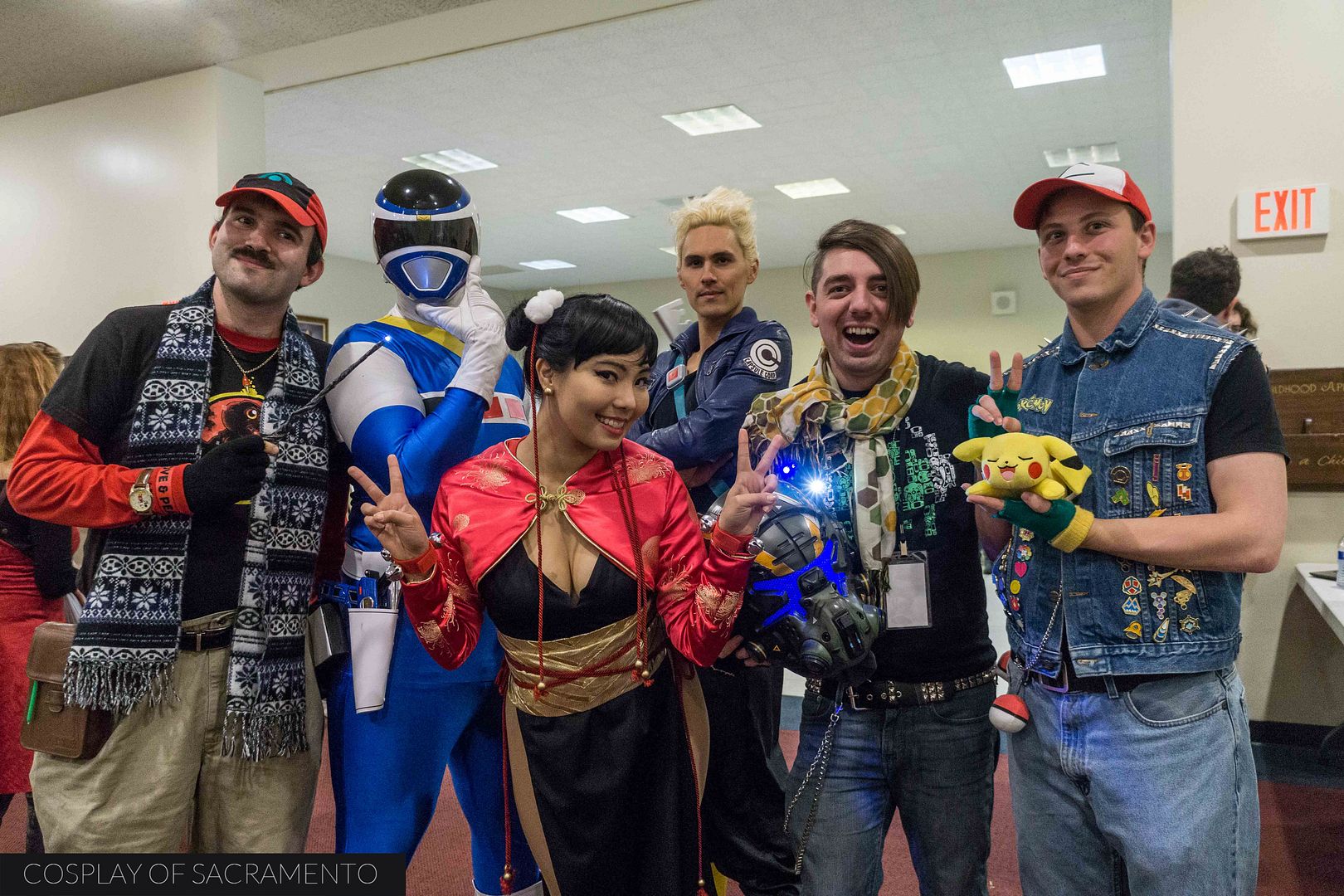 The yearly Sac Gamers Expo took place today at the Scottish Rites Center. I had a blast last year at this event and expected the same this year. As the name states, this expo/con is all about games - specifically video games. Rather than focusing on the latest games out on the PC, Playstation 4, and the Xbox One, most of the attention here was on retro and vintage gaming. Yes, the old school stuff! You can see the new games any day you like at your local Gamestop. This event is really about celebrating video game history.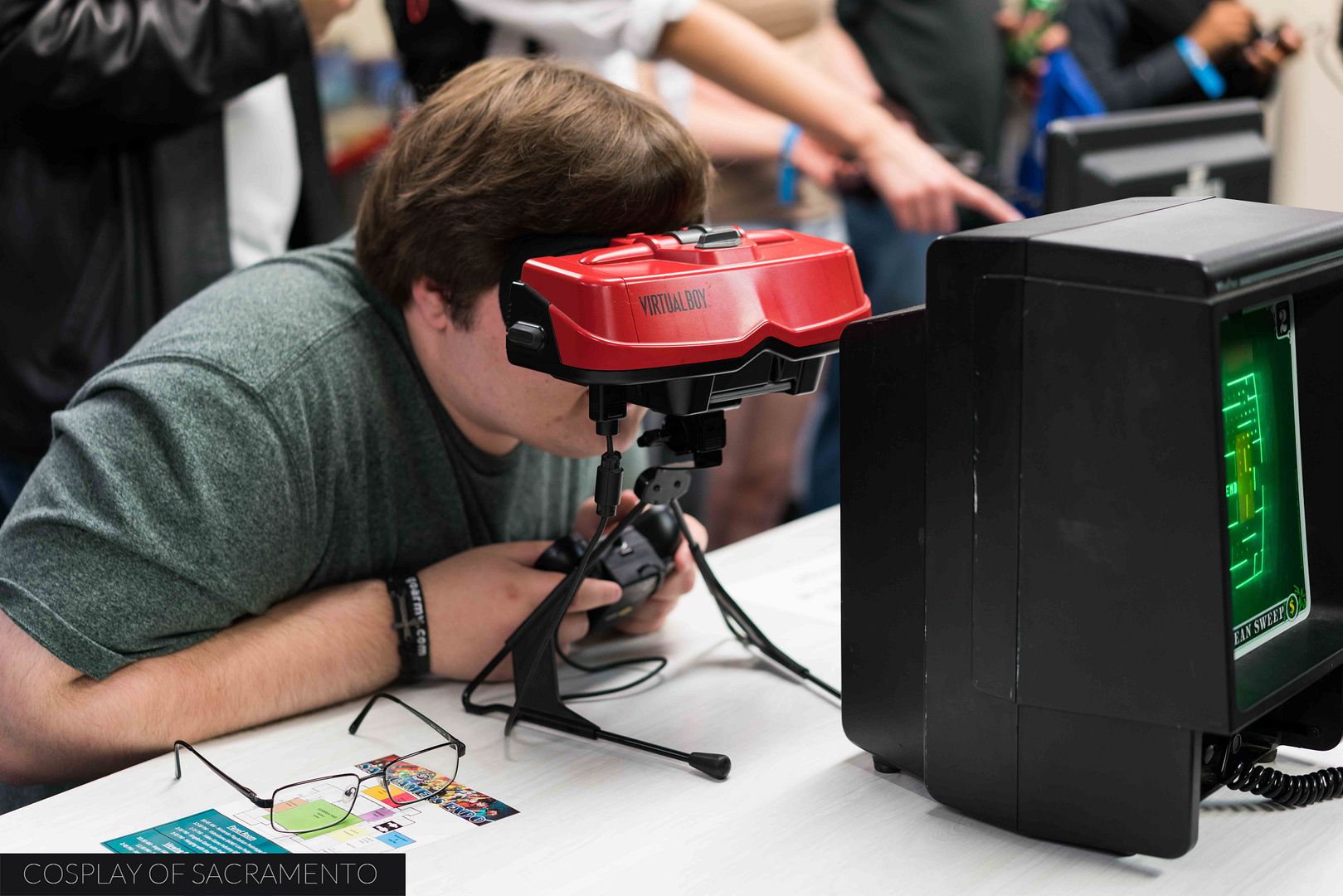 The expo featured an entire room filled with older consoles. Everyone who came in had the opportunity to get their hands on and play with older game machines. One of the most interesting pieces of hardware was Nintendo's Virtual Boy. The Virtual Boy didn't last long as it was a pretty poorly conceived system, but it was on display and ready to try out at the Sac Gamers Expo. From obscure systems like this to older popular systems like the Atari and Playstation consoles, this room had a wealth of gaming to sit down and enjoy.
Out in the main dealer hall there was plenty to see and buy. Tons of video game related memorabilia and trinkets were available for sale. From keychains to candy to toys, the dealers had them all. I definitely took the time checking out all the booths today. My favorite thing to look at is all the original art on display. I was able to pick out something to take home today for a very good price. There was no shortage of cool things to see here amongst the many tables. It was definitely a challenge to keep the money in the wallet!
Besides video game related stuff, there was, of course, actual video games being sold! And like I mentioned before, the main focus of the games was in older hardware and software. Looking for Atari, Super Nintendo, or Genesis stuff? It was there! Playstion 1 and 2? Yep! And there was no shortage of old consoles and peripherals either. Sure, one of the most popular things this holiday season is the Classic Mini NES Console... but here you could find the real deal! Oh, but the Classic Mini was here as well... I saw one!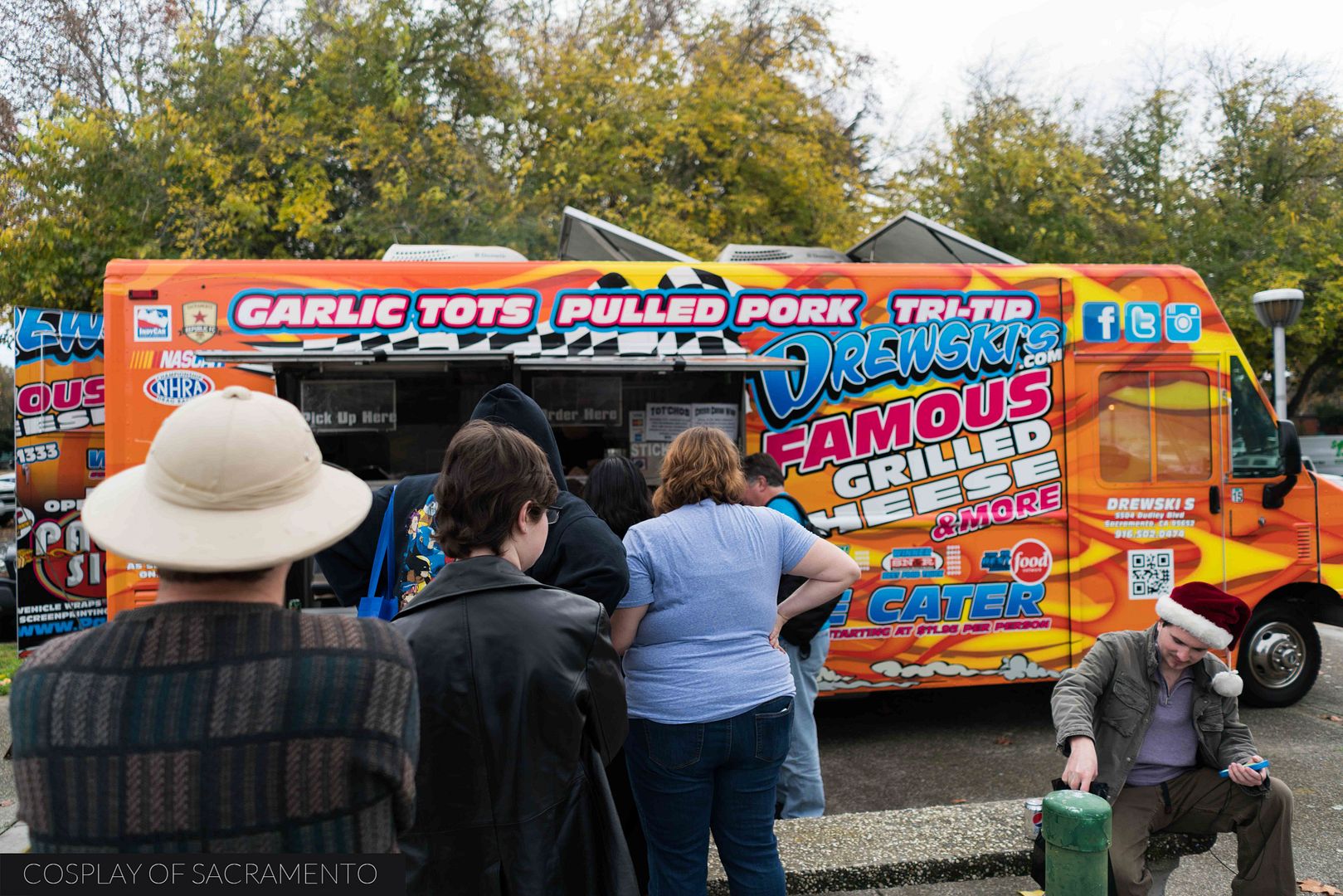 To keep the gamers filled up and energized, Drewski's food truck was onsite. I love Drewski's! They are a Sacramento original that serves up delicious grilled cheese sandwiches and more. Today they had tot'chos. If you couldn't guss by the name, the dish is a fushion of tater tots and nachos. Sound good? It certainly looked amazing. Big thanks to the guys over at Drewski's for coming out and parking next to the expo. Everyone appreciated the delicious and convenient food!
What gaming expo would be complete without game tournaments? The Sac Gaming Expo's main stage was filled with people watching or participating in video game tournaments all throughout the day. Gamers took to the screens and battled each other for top place. It was a ton of fun to watch the gamers go at it and see the crowd watching them as they played.
The cosplay game at Sac Gamers Expo was a bit lighter than the year before. Not as many came out in their costumes, but those that did came strong. Here's a shot of Noctis from the brand new Final Fantasy XV game. I've been playing FFXV since it came out last week so I had to get a photo of this cosplay the second I saw it.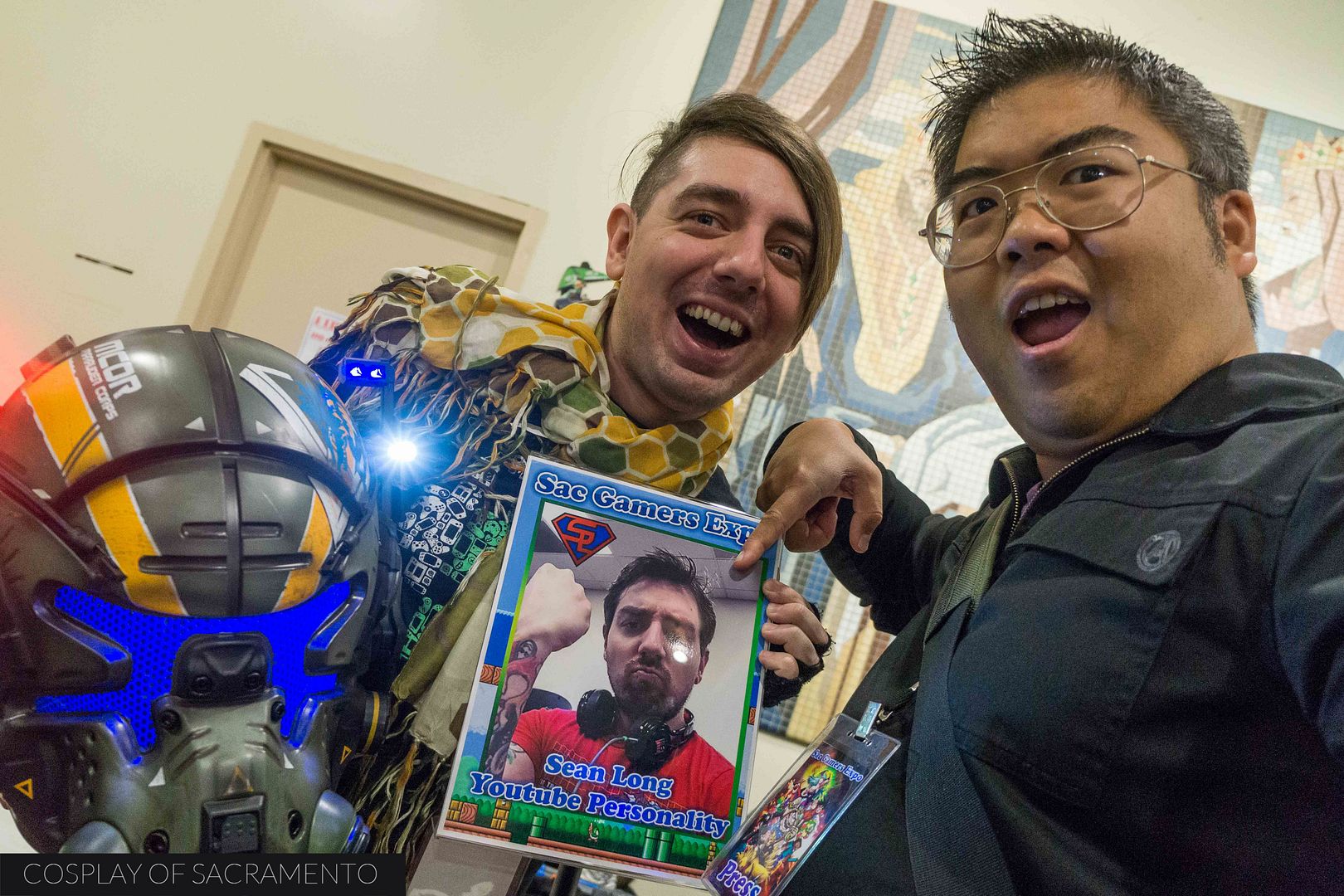 Here's a pic of me and Sean Long. Sean's a great friend to me and many of the cosplayers in Sacramento. You won't find a nicer guy! Sean has a hit Youtube channel and was on a panel here at the Sac Gaming Expo this afternoon. I love seeing Sean and was glad to catch up with him today. All-in-all I had a blast at the expo. I hope I see you at another Sacramento area event soon!