Author: Luke Cheng
This past weekend I had the fun opportunity to do a Christmas themed photoshoot with cosplayers Pachanket, Ashton.Taylor.Cosplay, Feisty_vee, and Camislyce42 (all on Instagram). They love and play League of Legends, so they put together this special themed shoot centered around characters of that game. I added some lighting to their beautifully decorated room and we got shooting!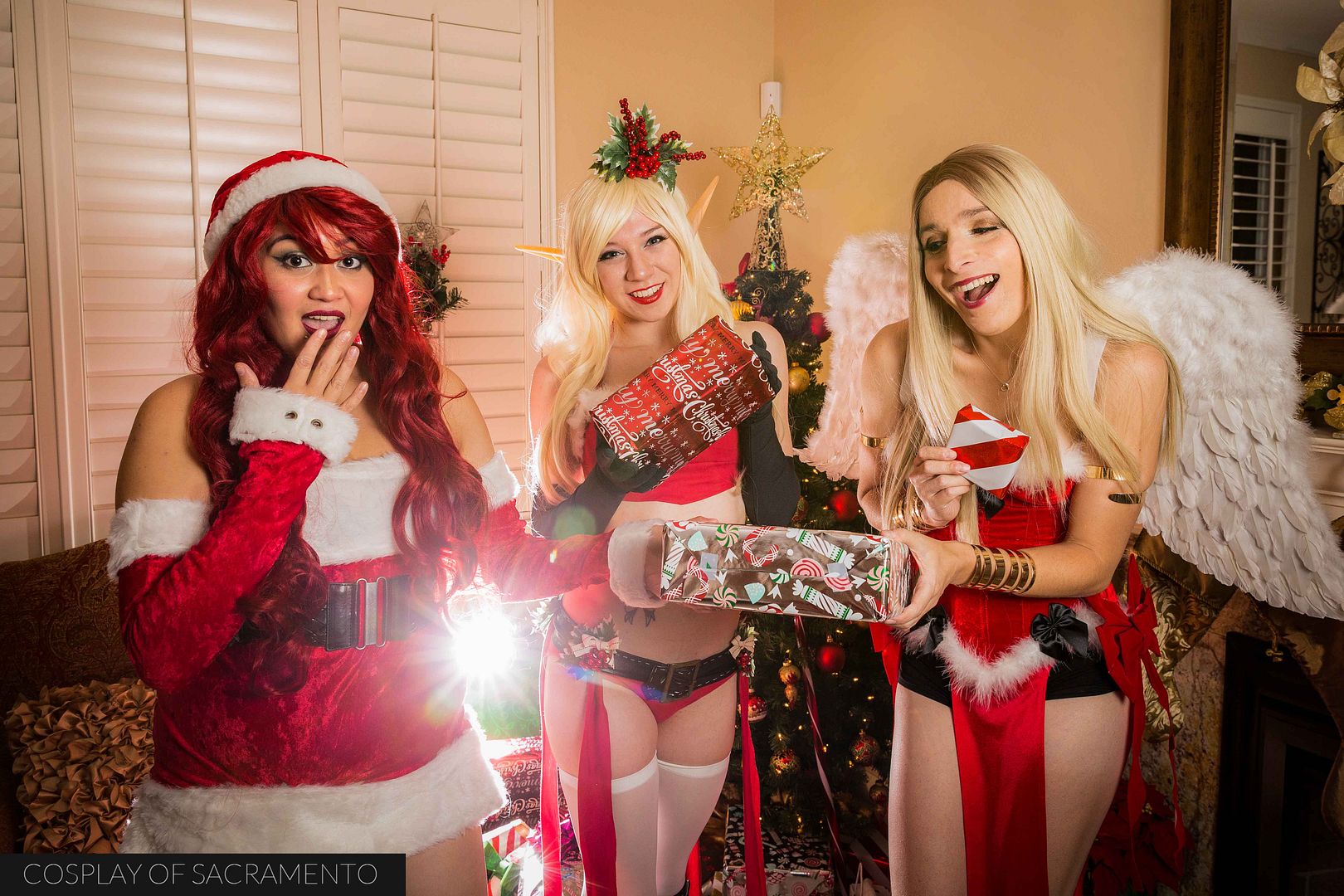 One thing I wanted to try during this shoot was to put a light in behind the cosplayers to see what an effect it would have. I liked the effect that it had on many of the photos, so I'll probably utilize this technique more in future shoots. I think the back light adds some interest to the photos in this case.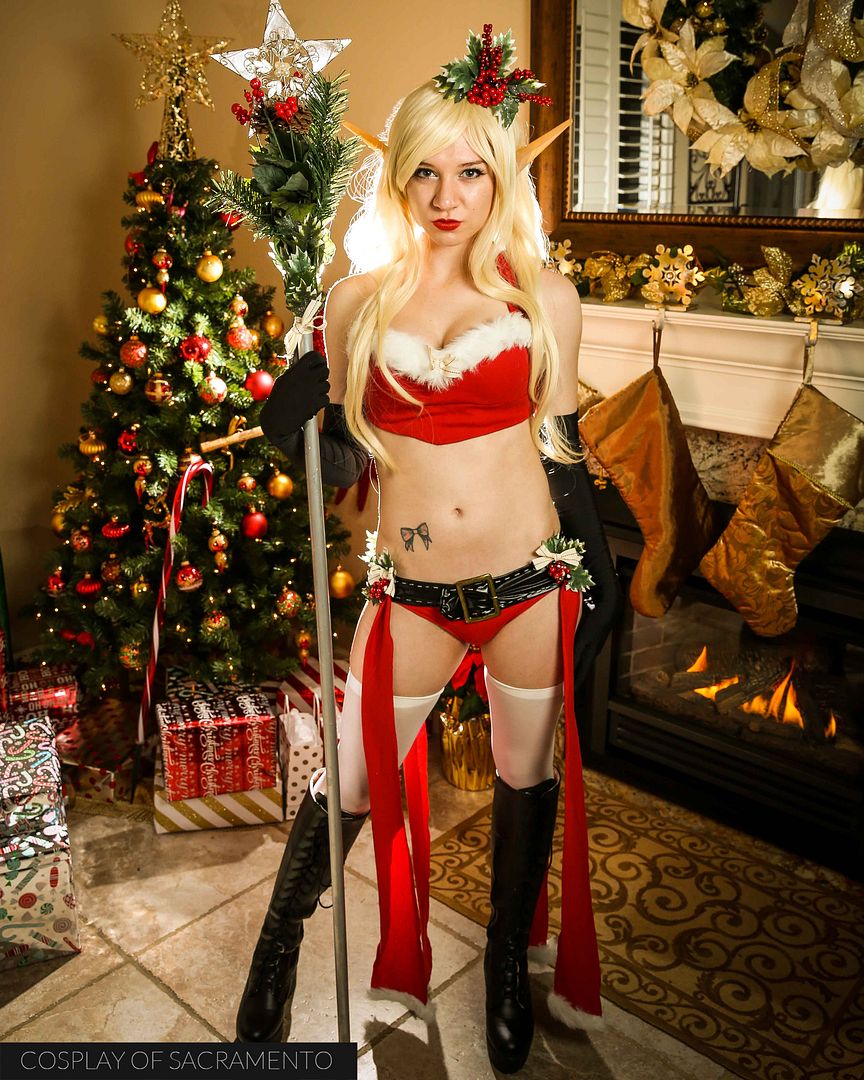 Here the light in the back is more subtle as it adds a glow to Ash's hair. This particular shot is one of my favorites from the shoot as it captures the entire scene Christmas scene with Ashton posing perfectly in front. Though I love this photo, there were so many from this shoot that I love just as much as this one too. The girls did such an awesome job in front of the camera that day!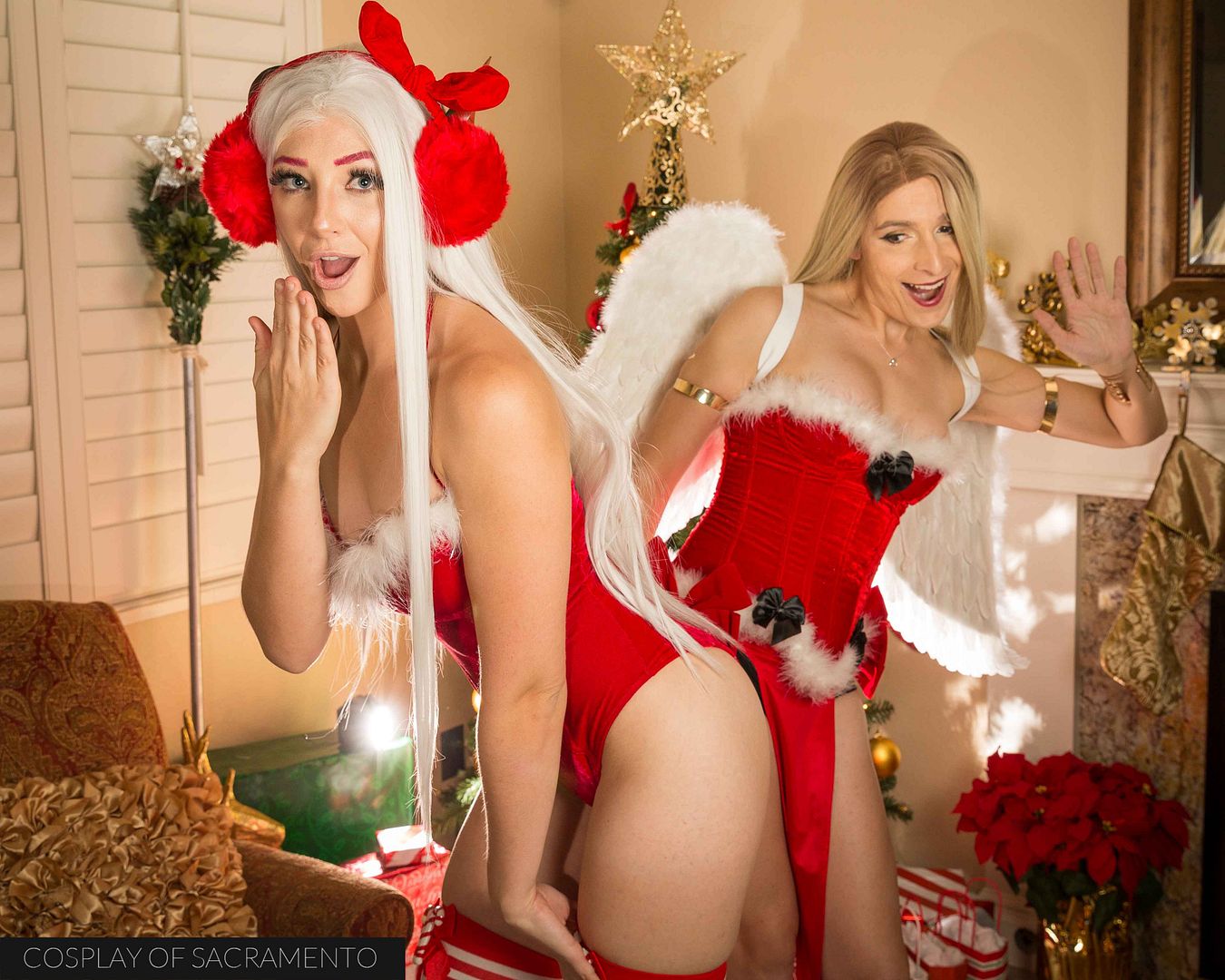 As with all photoshoots, there is a ton of fun that goes on as we took photos. I really like when we have fun ideas and poses to shoot like this one above. It's really great when light hearted photos like these are sprinkled within a large set of photos - it really mixes things up and adds a lot to the overall set.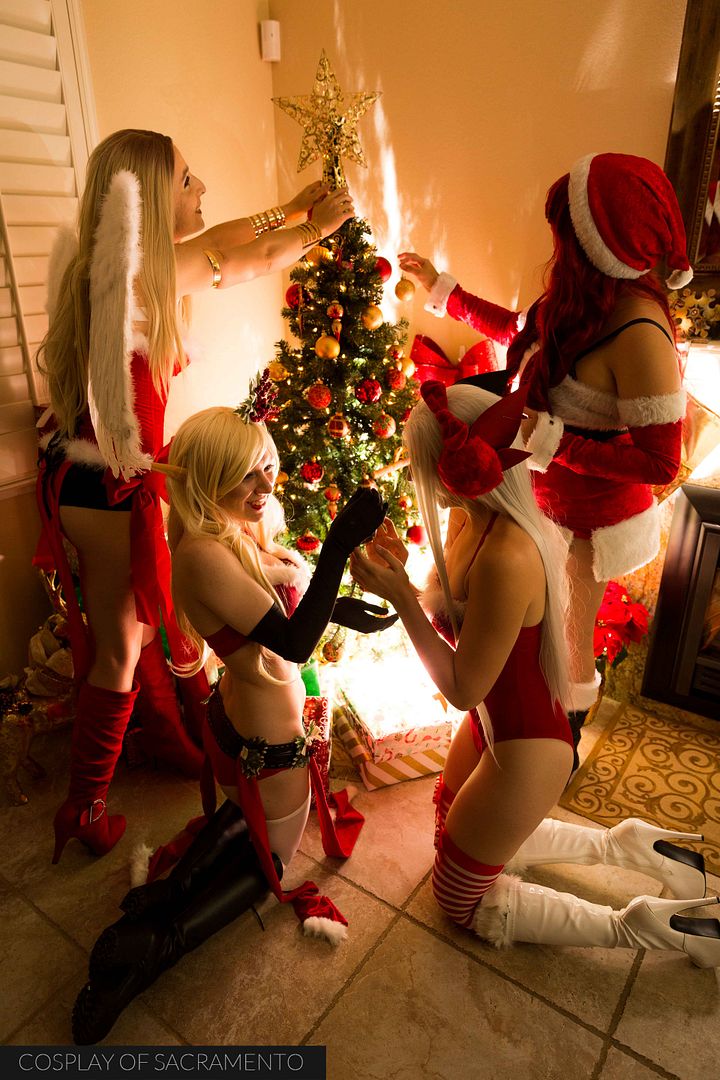 Towards the end of the shoot we decided to finish off with a few pics of the girls decorating the tree. There was a really nice warmness about the entire scene that felt great. There's just something about coming together like this that gives you those happy holiday feelings.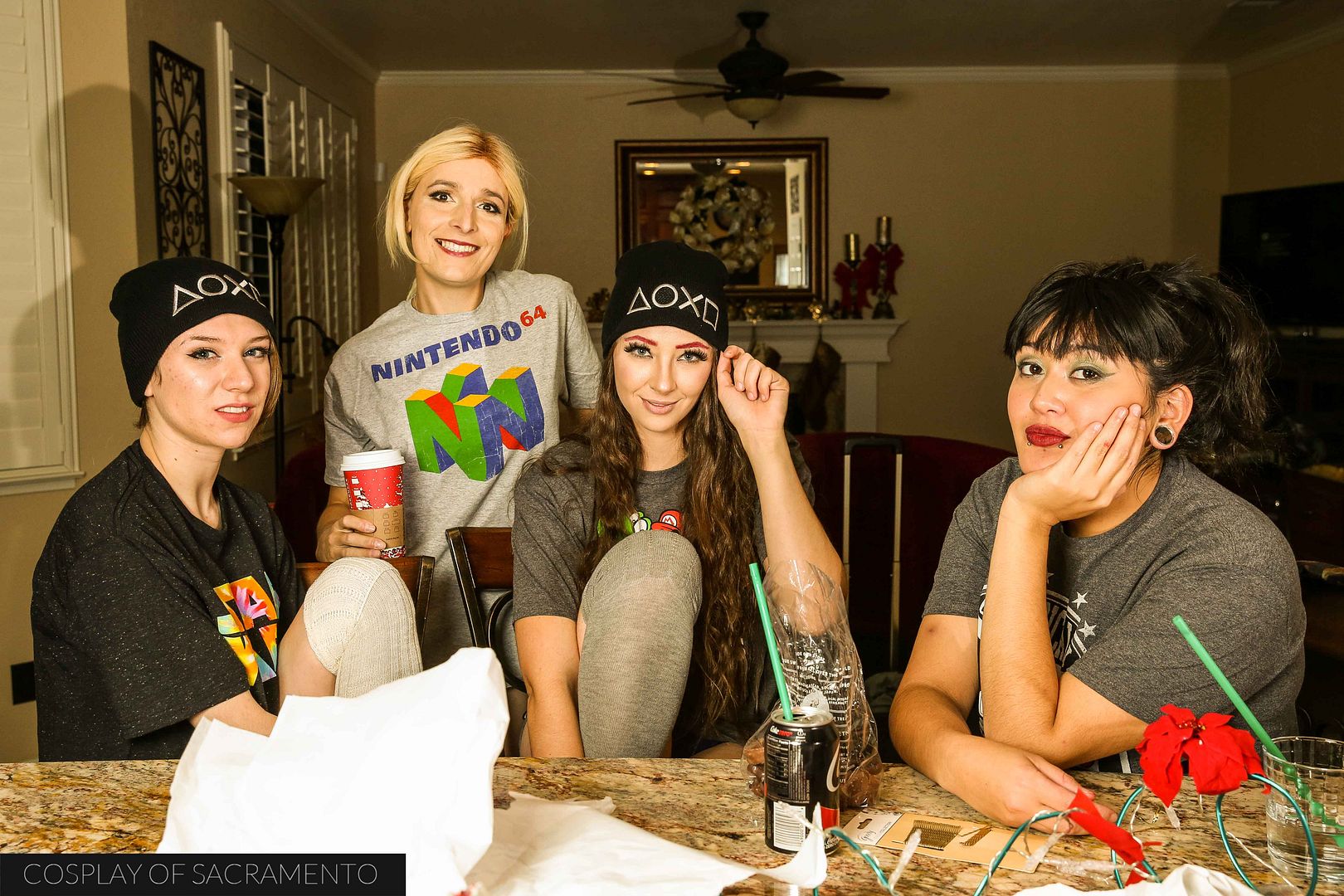 And here are the girls post shoot, happy to be out of their cosplays and into something a lot more comfy. I have to give a huge thanks to Marissa for contacting me and inviting me to come out for this shoot. It was so much fun for me! I'm sure we'll be working together again real soon. If you would like to see an entire gallery of photos from this League of Legends Christmas photoshoot,
CLICK HERE
!