Author: Luke Cheng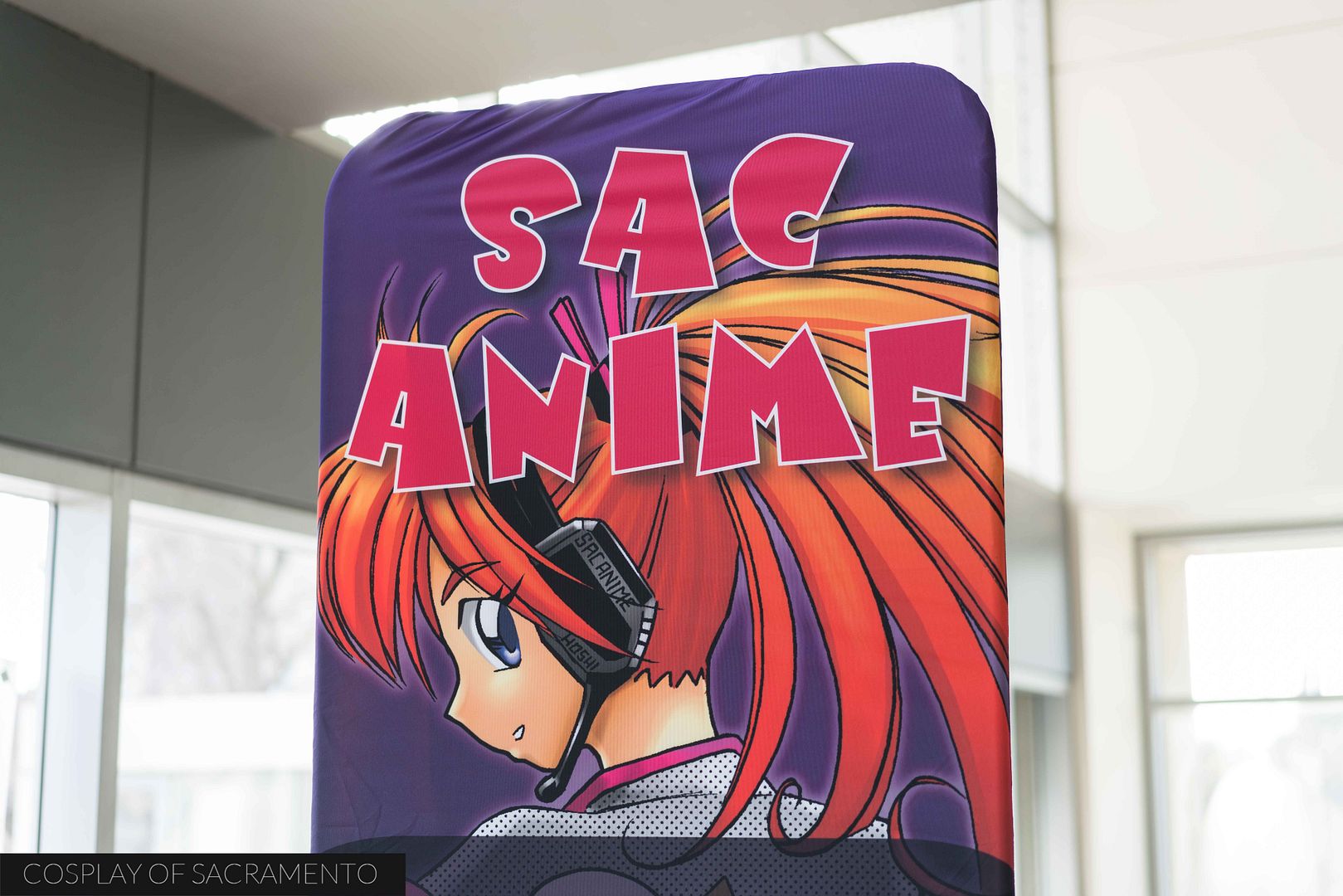 I've really been looking forward to this SacAnime. This bi-yearly event is my personal favorite con in the Sacramento area. It draws a ton of people and has a great atmosphere. Today was the first day, so I headed out early to the Sacramento Convention Center with my camera gear in tow and got shooting. Though this was just the first day, there was a ton to see and do already. I had a blast checking out all that SacAnime had to offer - from cosplay to panels to gaming. Hopefully you'll get a little taste of the con through the pictures and video that I took.
Cosplay was already on point today. Wow. Just check out this amazing Reaper cosplay out of the hit game Overwatch. The cosplay is nicely detailed with bright and striking features. This was one of the very first cosplays I ran into as I got to the con today. What an amazing start to the day cosplay-wise! There were definitely more cosplays on par with this awesome one. You'll have to check out my full gallery at the end of this blog post!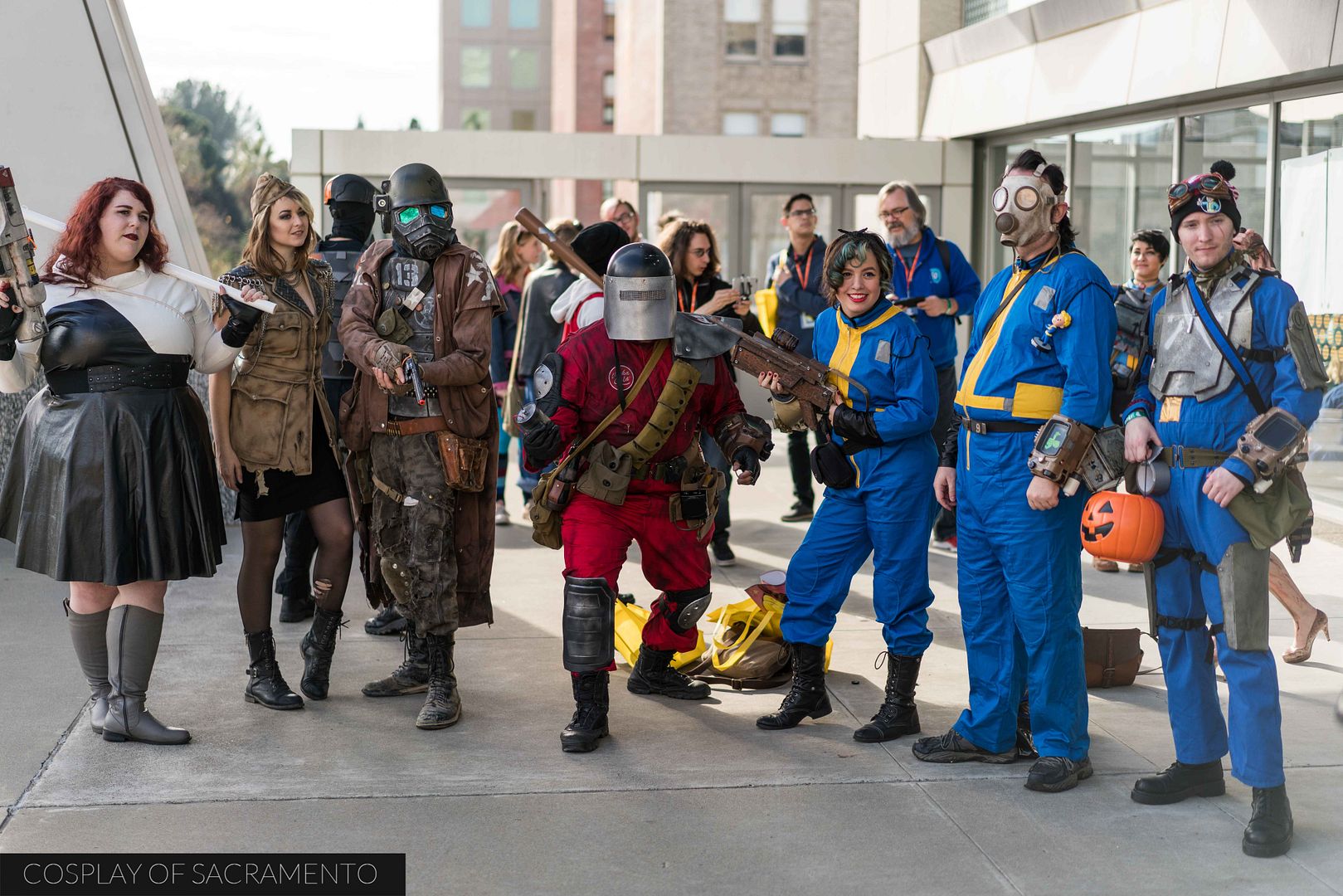 As is the norm, the terrace area of the convention center is the place to be for group cosplays. Though a bit cold, the weather was really nice for people to hang out there and get some photos taken. It's supposed to rain for the rest of the con and on into the next week so today might be the only day this area is available. I definitely spent a good amount of time up on the terrace grabbing photos of all the groups that gathered here today. If it does indeed rain for the rest of the con I wonder where the meet-ups will take place. Hopefully there will be an indoor area available.
I could really spend the entire day on the upper level of the convention center. Adjacent to the terrace is a large open area that is another great hangout spot for cosplayers. The area is very well lit so it's easy to get some great photos of people walking around and chilling. This area is also the place where you'll often see people dancing and having a lot of fun. The energy in the room has a positive vibe that I think everyone can feel.
The main vendor hall is located on the main lower level. It's a giant area with vendors and artists filling up the entire room. I mentioned that I could spend the entire con on the upper level... well... the same can be said of this area as well. Looking around you can see so many items to buy. As a rule, I try not to come here as much just so that my wallet doesn't empty out that quickly. Everything is really tempting! I've definitely done my share of purchasing during past SacAnimes. This year shouldn't be any different.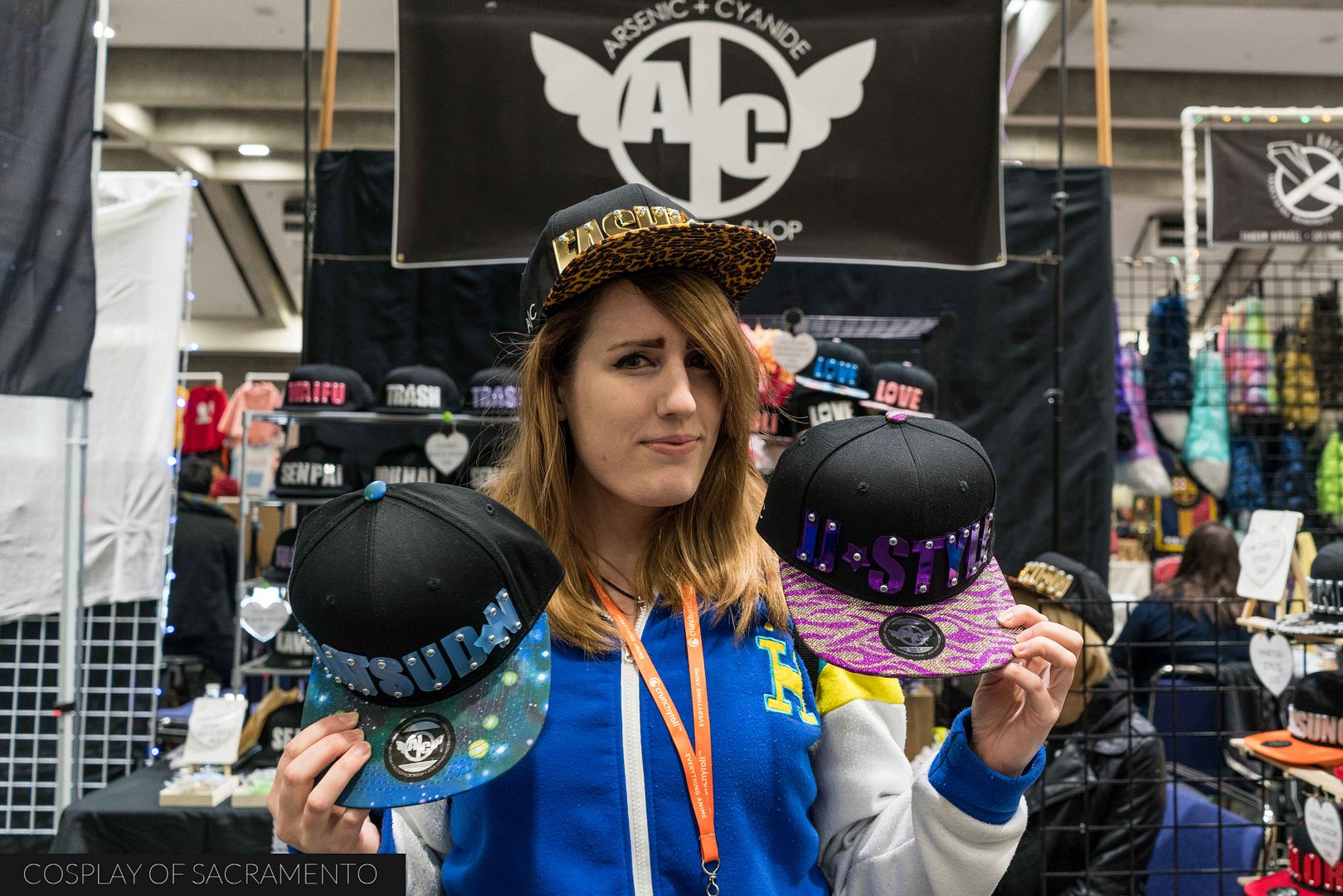 Check out these sweet hats! I know you can't find these locally... probably online... but nothing beats physically picking them up, looking at them, and deciding that they are awesome right then and there. My friend Tina took the opportunity to get some new headgear, and I definitely approve of how great they look.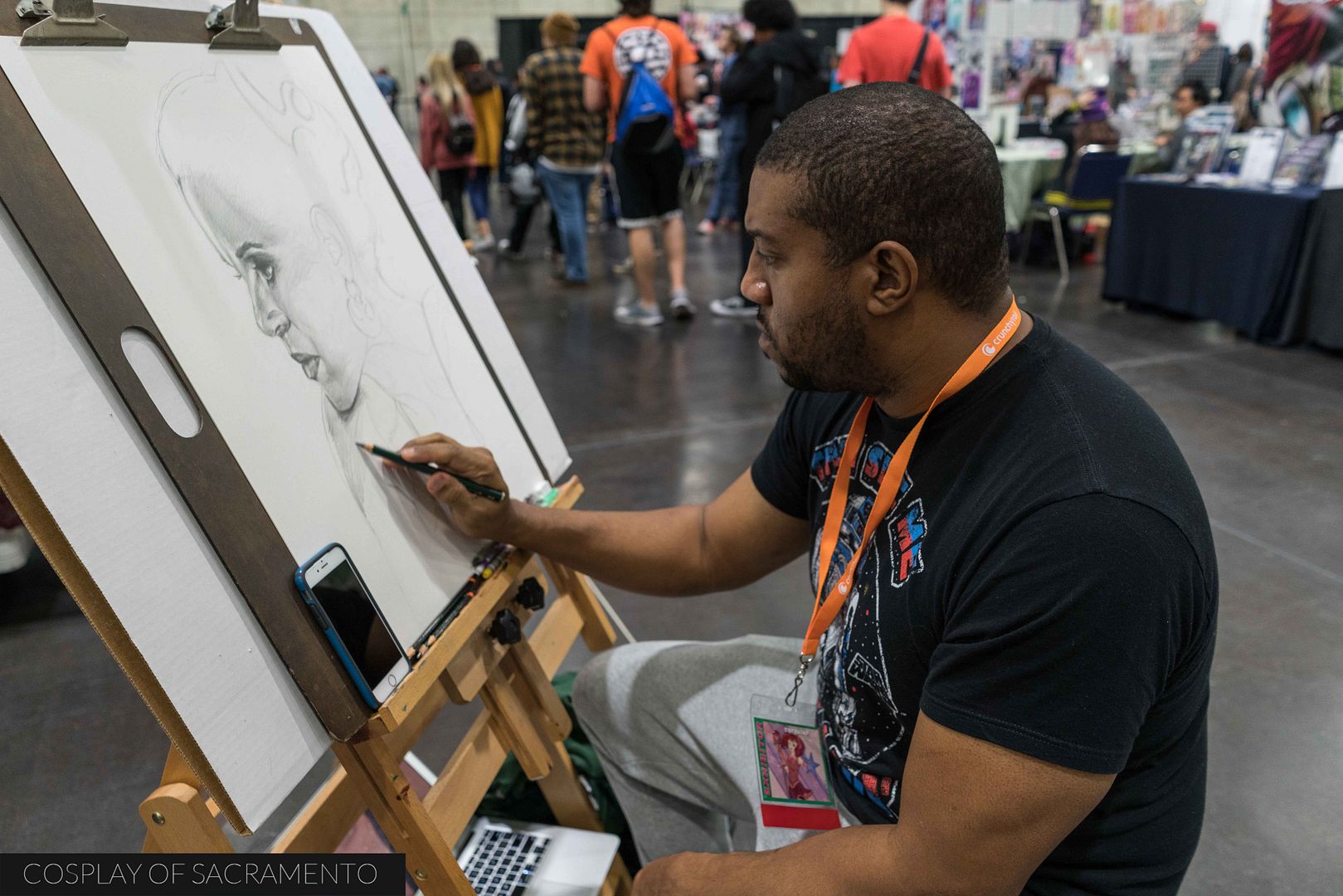 The artist area of SacAnime is just as large as the vendor area. There are so many talented folks that come out to display and sell their work. I'm always in awe of the work that these artists do. It's awesome to see their unique style and take on certain characters. Many of the artists work on their craft at their booth so you can see the art as it is being created. It's awesome to see. If you like what you see I'm sure the artists would love a compliment!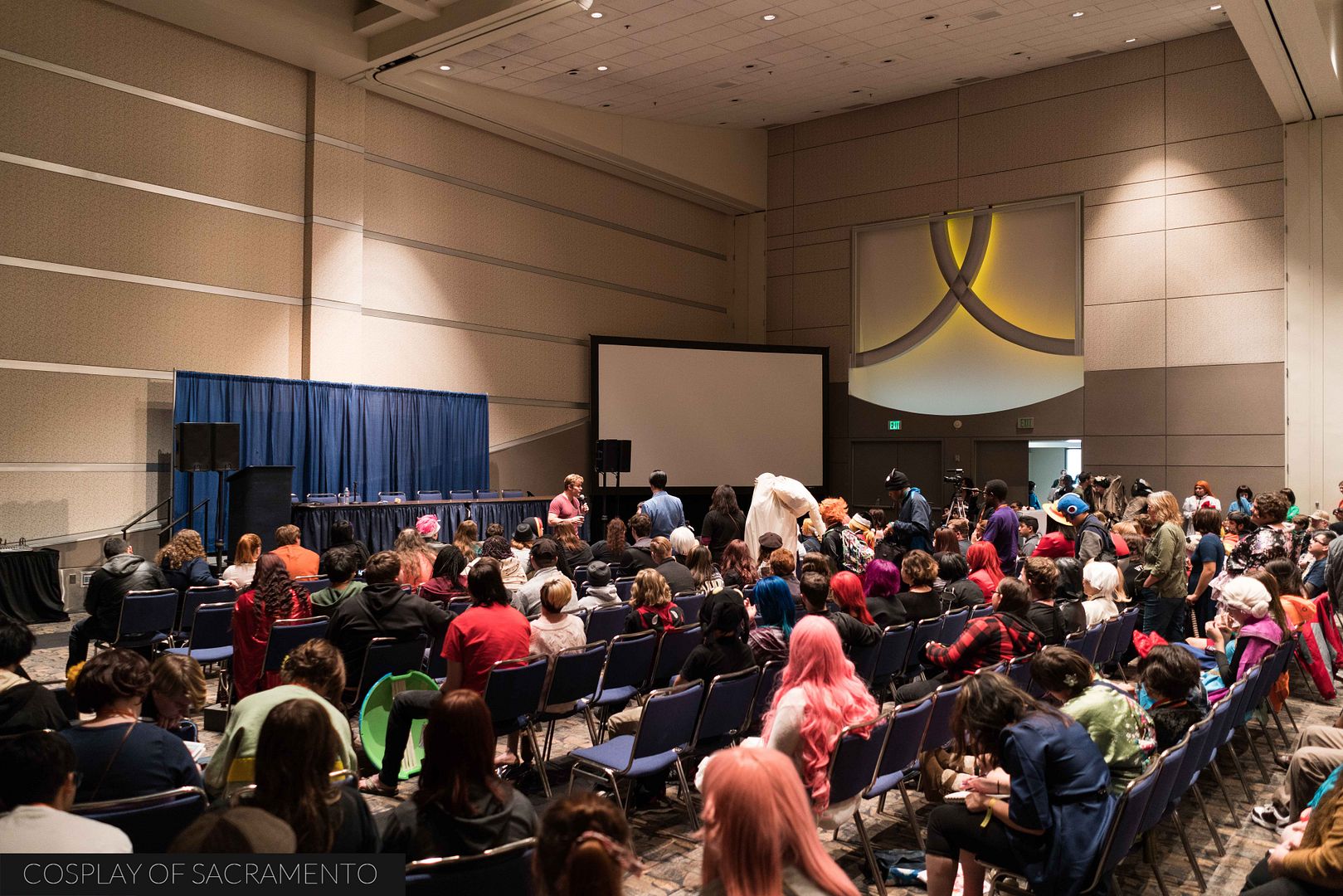 One of the great aspects of the Sacramento Convention Center are the really large rooms for panels. The main rooms can seat hundreds of people, and they will fill up as SacAnime invites some very popular guests to come. This year SacAnime welcomes many of the Mighty Morphin Power Rangers, voice actor Vic Mignogna, Charles Martinet, and many others. It's a packed schedule that I'm sure will pack these rooms throughout the weekend.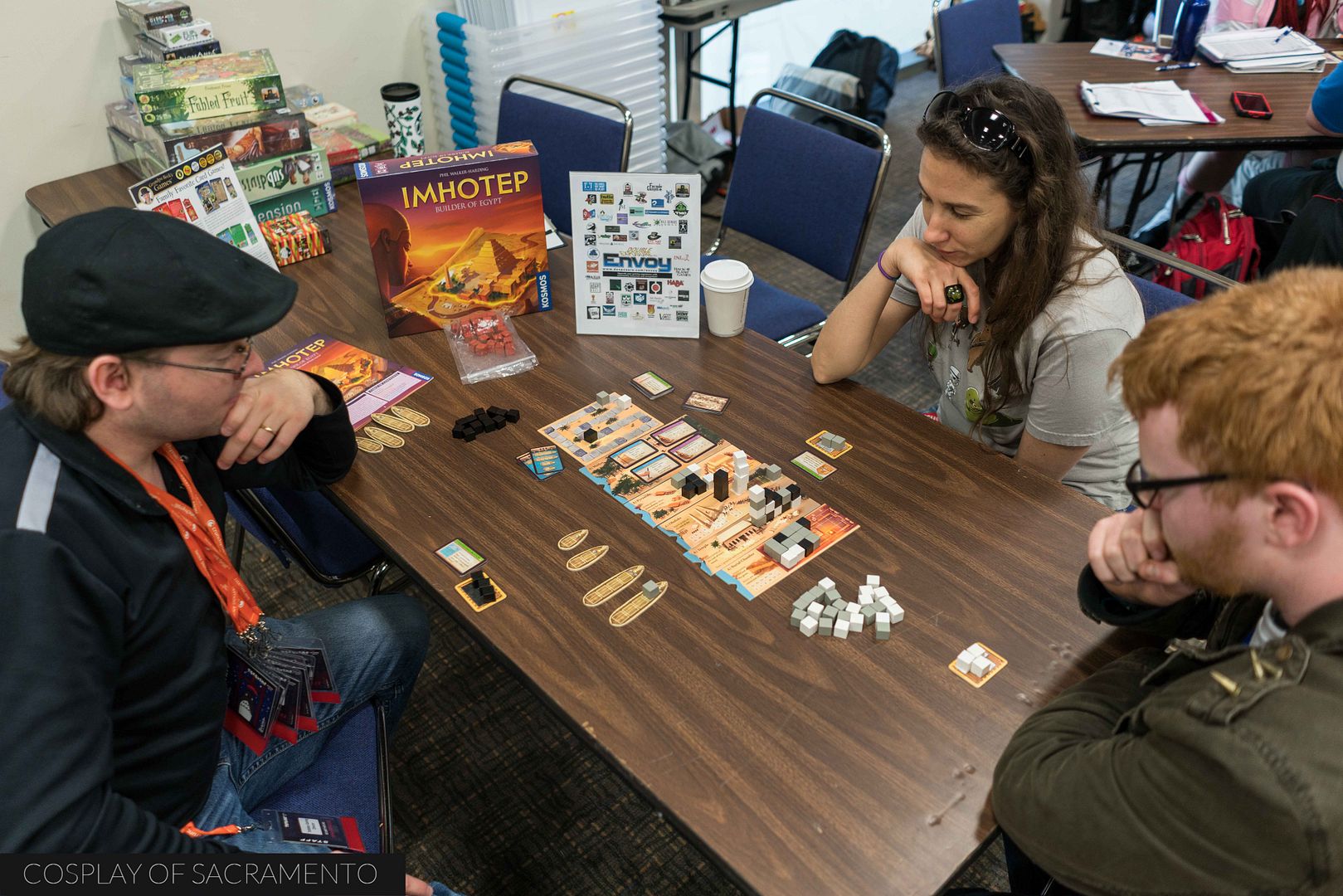 If you're looking for a little break in the action, you may want to stop by the CCG and board game room. There are games for you to check out and play. Table top games have gotten very popular in recent years and there are some amazingly fun games available to play in a group setting. If you're looking to try something new, SacAnime's game rooms just might be the thing you're looking for.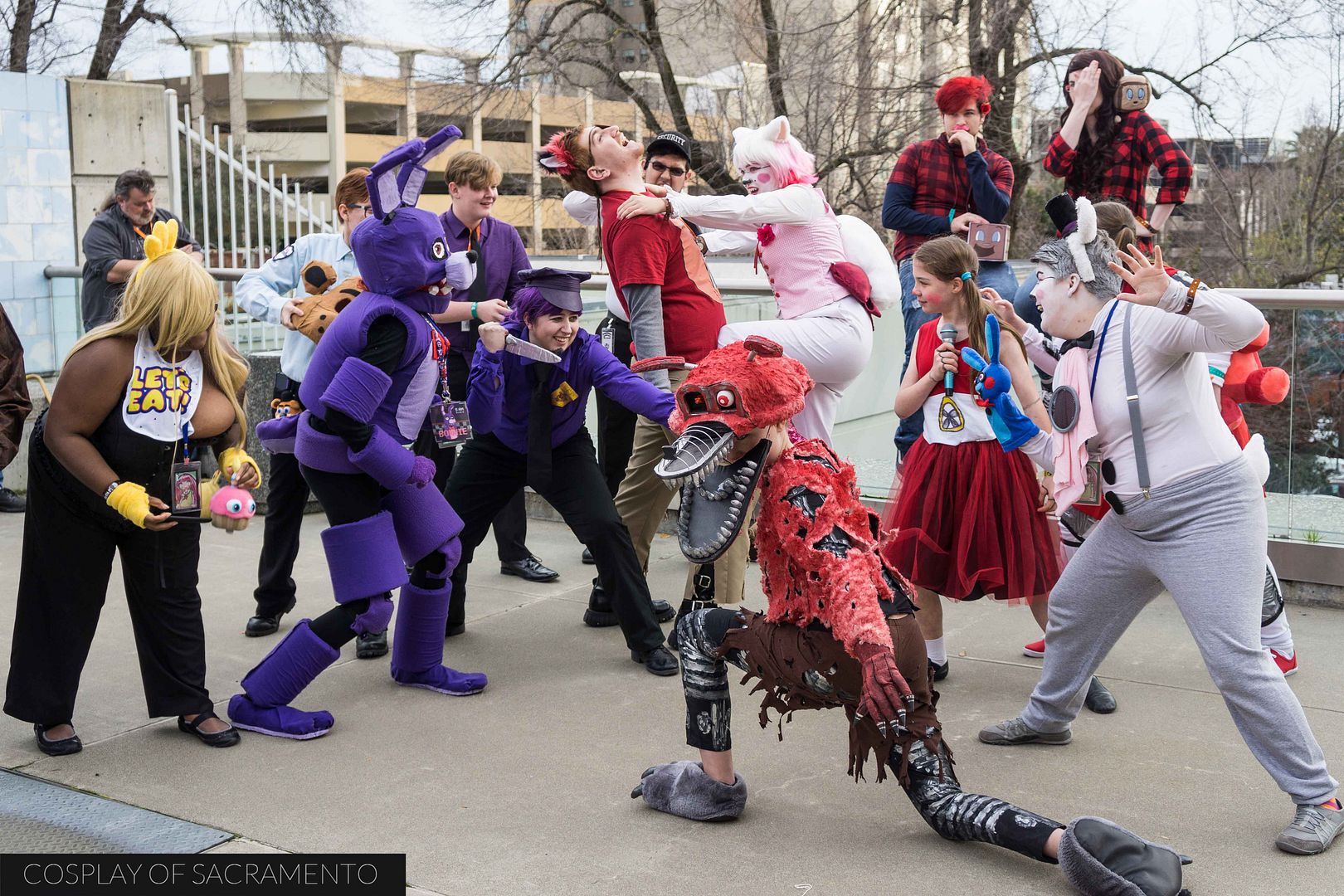 Day one was a blast! I'm really looking forward to the rest of the con. I'm crossing my fingers that the weather won't be too bad through the weekend, but you never know! If you'd like to see a full gallery of photos from this first day,
CLICK HERE
. Look out for blog posts of day two and three coming up. Hope to catch you at the con!