Author: Luke Cheng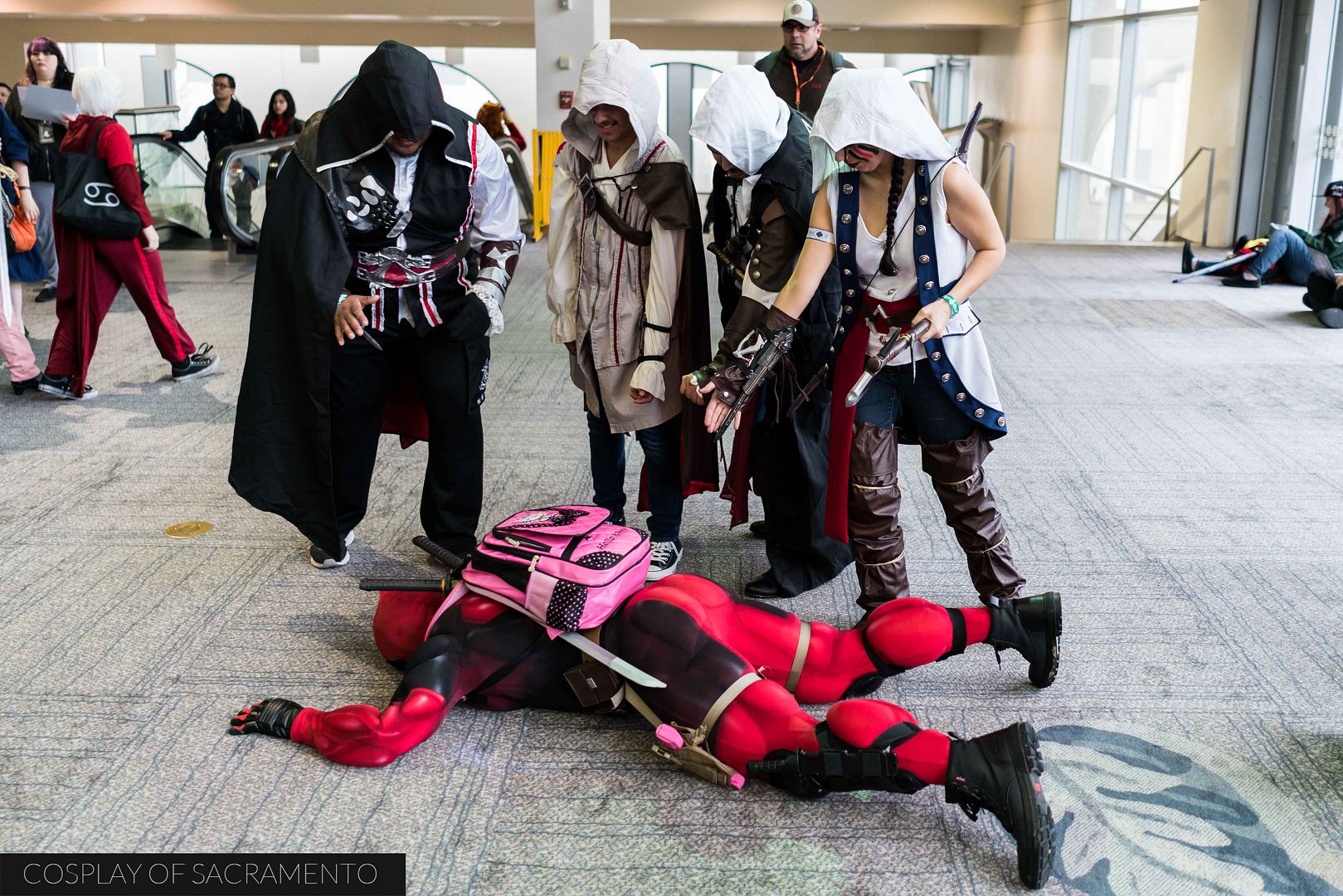 It's the last day of 2017 Winter SacAnime... and it's been quite the ride! Like this Deadpool cosplayer, I am a bit tired, but still enthusiastic to attend this final day! Of all the days, this was the most rainy and windy yet, but it turned out to be manageable. The weather didn't stop anime fans from all over the region in coming out to attend. The convention center was packed full of people wanting to get their anime/fandom fix before the weekend was over.
Both fans and stars were busy meeting each other this day. There were still lines to wait in for autographs. Here's a shot of fans waiting to meet Jason Paige, the singer who sang the theme to Pokemon. He was great to everyone he met and didn't hesitate to sing a few bars of the song every so often.
Often times the third day of the convention is the most restrained when it comes to cosplay. Saturday is usually the big cosplay day, but it was awesome to see some save the best for last! Check out this incredible cosplayer! Her tail just went on and on and on. You'll have to watch my day three video at the bottom of this blog post to get a better sense of the amazingness of this cosplay.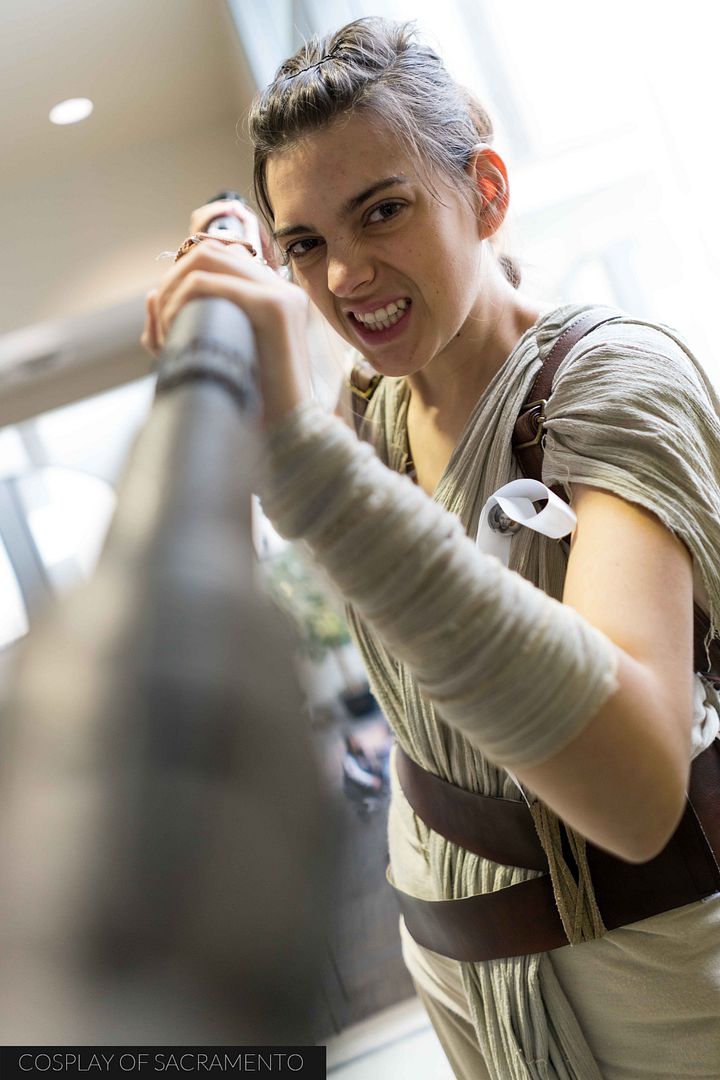 I arrived late today as I was busy editing photos and video of the second day, so I sadly missed the Star Wars gathering. Not all was lost though as I did get a chance to still shoot my friend Cassie in her sweet Rey cosplay. In fact, there were lots of Star Wars cosplay going on today. The halls were filled with bounty hunters, space pirates, and lightsaber wielding warriors.
So yeah... missed the Star Wars gathering... but didn't miss the Marvel one! They should have just called it the Deadpool gathering as there were a ton of 'Pools there. I took a lot of photos and probably came away with my favorite pic of the con right here. I love everything that's going on in this photo!
Well, that's it! Another SacAnime weekend is done. A huge thanks goes out to the organizers of SacAnime, especially Alex! I know there was a ton to do at all times for the staff, but on the show floor and in the panel rooms everything seemed very smooth. I loved checking out all the cosplay and can't wait for the summer edition to roll around! Till then, if you are a cosplayer wanting to get some photos done outside the con, let me know! You'll be featured in a gallery on my main page.
Check out a full gallery of photos from day three by
CLICKING HERE
.