Author: Luke Cheng
A few weeks ago I was invited to do a special Valentine's Day shoot with some good cosplay friends. You might remember a Christmas themed shoot I did with them back in December. Well, we were back at it again! Feisty_Vee, Ashton.Taylor.Cosplay, Pachanket, and Camislyce42 (all on Instagram) and I got together for some Vday fun! When I arrived, all the decorations were already set up so that we could get shooting as soon as possible. Ashton was up first and was wearing a cute sheep girl cosplay. You can't see too much of it in the above photo, but check out the full gallery at the end of this post for a link to my main cosplay site.
Pachanket was also looking very sweet with her mouse waifu cosplay. It was awesome to go through a variety of looks with her. We went from this adorable look to more of a pout. It's a lot of fun to see the different poses she is able to pull off.
Feisty_Vee had on a gorgeous white coat with a furry hood. It shot beautifully. She also had the idea to sprinkle down flower petals on everybody. I'd say that was a great idea as it added a lot of depth and dimension to the pics we did that for.
For a darker theme, Camislyce42 went for a Sith Waifu! She brought the saber and everything. This was definitely the most different Vday look of the day. All the girls looked great in their different cosplays though - they always do!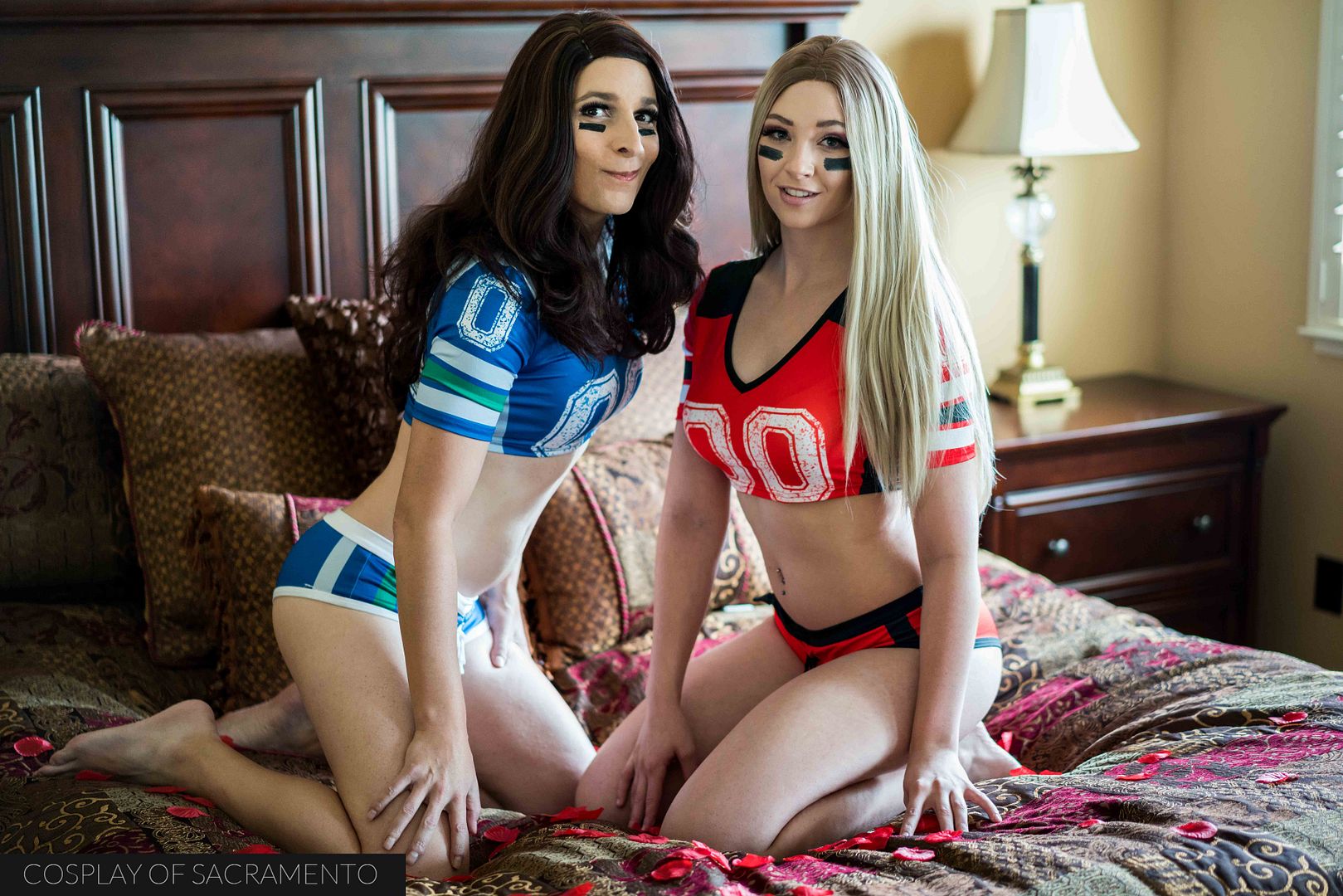 Before I left we did do one more little shoot. The Super Bowl was to be played the day after this shoot so
Camislyce42
and
Feisty_Vee wanted to do a football themed mini shoot. We took a variety of shots that I've added to the full gallery on my site.
Huge thanks to all the girls! They set up a great area for the shoot. All I had to bring in was my camera equipment and lighting and we were good to go.
For this shoot I switched between using my Sony A7rii (shown above) and my Canon 5dmiii. All shots done with the Sony were with natural light. The Canon utilized off camera flash for all the photos. For you camera nerds out there, check out the gallery and see if you can tell which photos were shot with which camera!
CLICK HERE
for the full gallery of photos!