Author: Luke Cheng
The Sac Toy Con isn't an event known for cosplay, but I knew we'd have cosplay representation so I packed my camera gear and headed out to the Scottish Rite Masonic Center to catch all the action going on. I was really happy see some some of my favorite cosplayers at the toy show. Big Trent came as the Red Ranger. I don't have a lot of photographs of him in this particular cosplay so I was happy to get a short shoot in with him. In the picture above his is protecting all the visitors to the Sac Toy Con!
Being a toy show there has to be toys! The main hall was filled with cool toys both vintage and modern. It was really easy to get distracted at each and every booth. I found myself drawn to the dealers with GI Joe. As a kid I played with and collected GI Joe. Those toys of mine got a real beating from the amount of play they went through. Man, I wish I still had them around! I felt really nostalgic seeing all the old figures I used to have on sale. Of course being vintage pieces now they were all a significant amount more than I had originally gotten them for.
Youtube sensation Sean Long had a booth just outside the main hall. I usually see Sean in full cosplay at his table, but today he was going more casual - which is also totally cool. He had a bunch of great toys on sale. I even think some members of Cobra came by to take a look at some of his items for sale! It's always great to see Sean at these shows, he's one of Sacramento's best!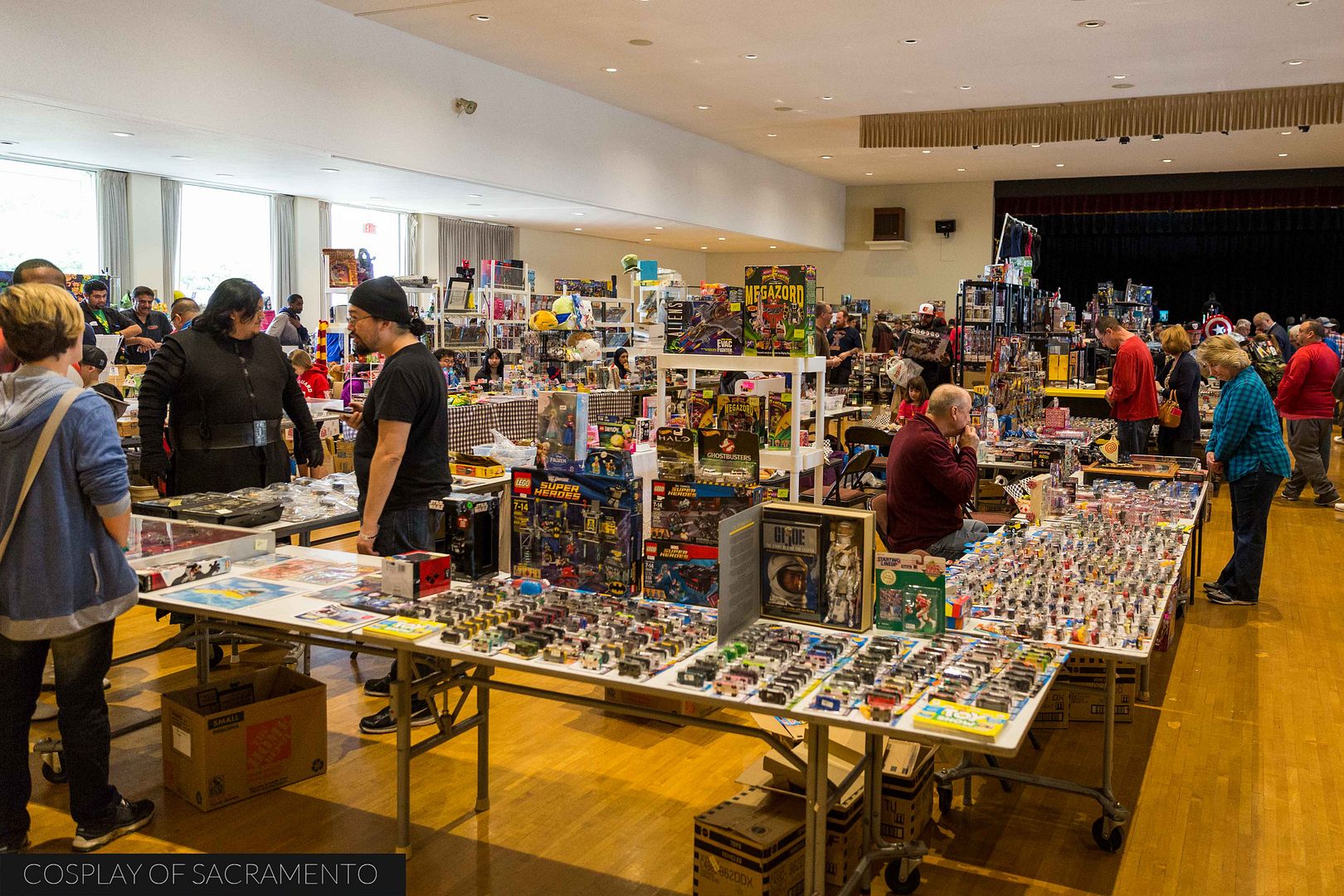 The Sac Toy Con had good attendance with people coming in at a good rate. It was good to hear from on dealer at the show that he was doing good business during the day. Hopefully all the sellers were able to make good money!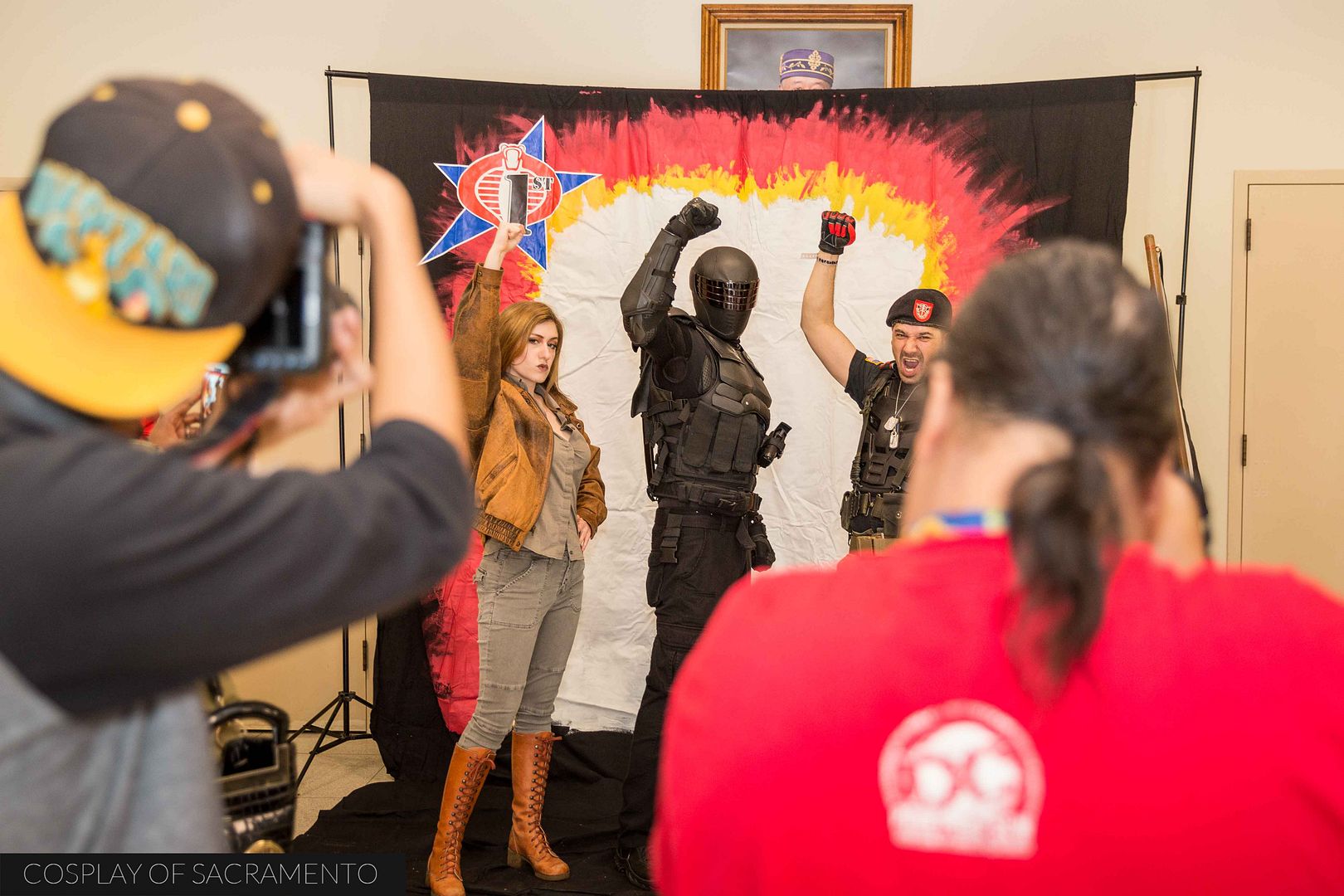 The Cobra 1st Legion was on hand with a nice retro backdrop near the entrance to the convention. People could come and take pictures with GI Joe or Cobra characters. I especially like this backdrop because it is designed after the old GI Joe figure packaging of the 80's. This area was a very popular place to be if you wanted to get in on a picture.
One of the main attractions at the show was Morgan Lofting. She was the voice of the Baroness on the old 80's GI Joe cartoon. Just about boy had a crush on the Baroness back in the day - me included! It was an honor to meet her. She signed a sweet 8x10 picture for me. Morgan also took the time to pose for some photos with the Cobra 1st Legion. Here she is in front with a rather large weapon!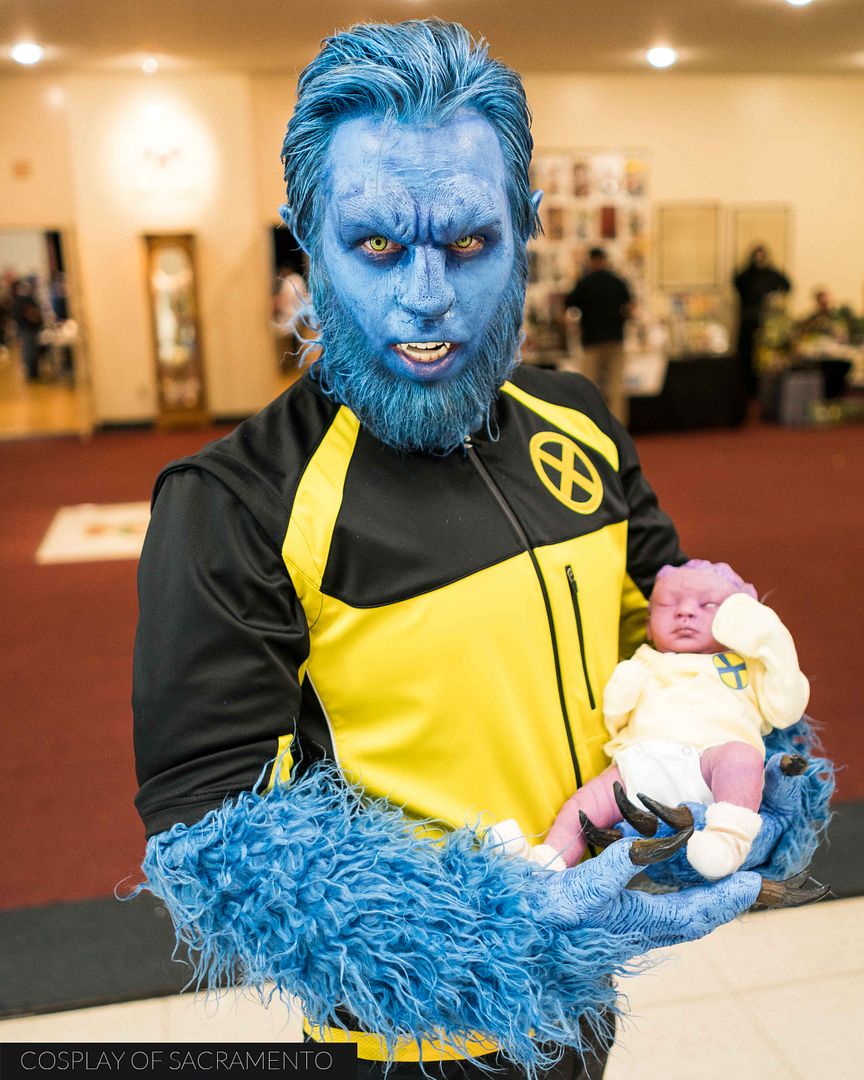 Look at this absolutely incredible Beast cosplay! The make up and details that went into this are really stunning. Aside from Beast, there were other Marvel characters roaming around such as a great X-23 and Captain America. Check out the full gallery later on in this post.
My other short shoot of the day was with Lexi as Wonder Woman. I've seen Lexi continue to improve this particular cosplay over time. Lexi is stunning as Wonder Woman and I was so happy to see her at the event today. Lots of Wonder Woman hype is building up as the movie is set to release later this year. Lexi definitely picked the right character to cosplay at the right time!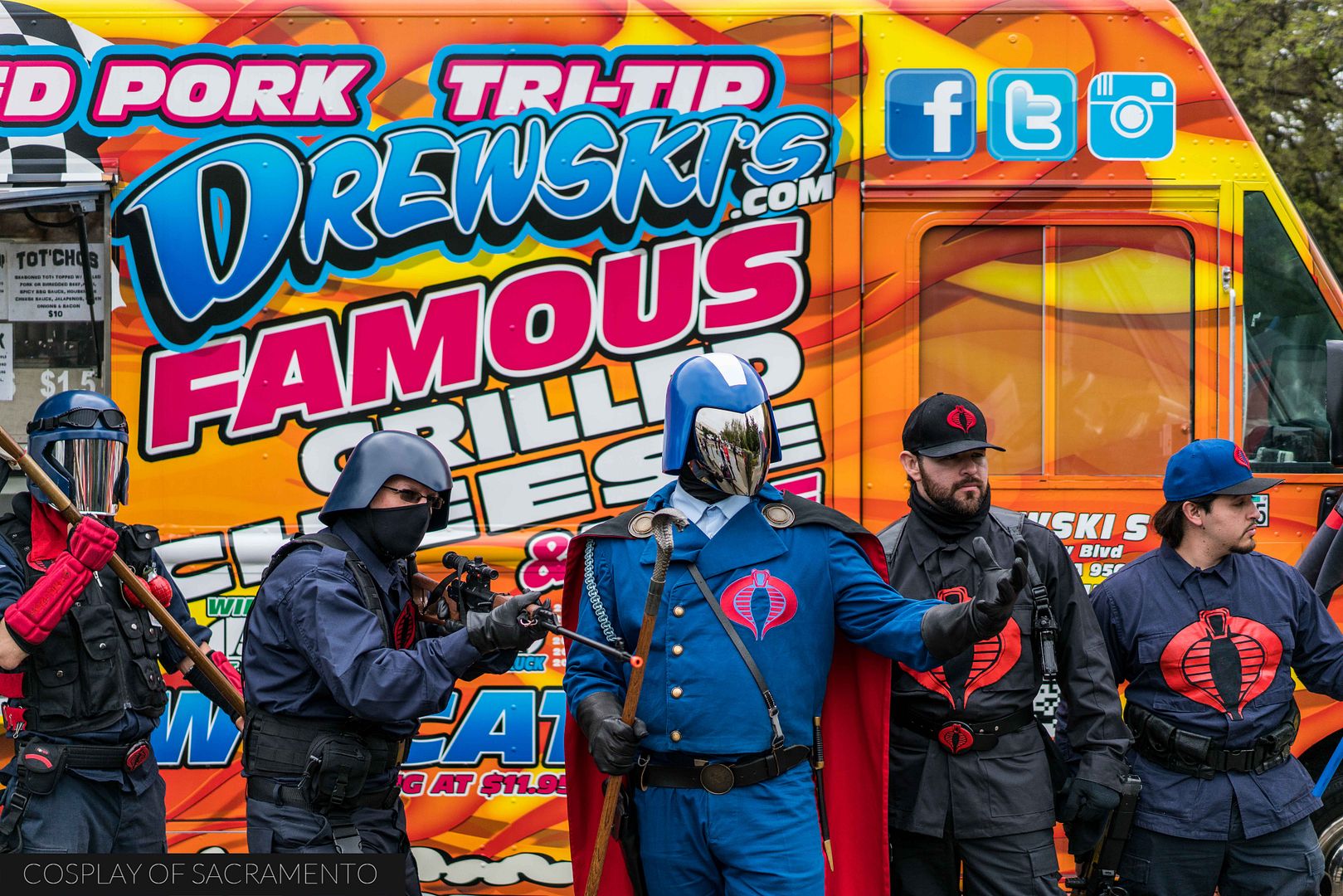 Drewski's food truck was on site to feed all the hungry toy shoppers. As it turns out Cobra Commander is also a fan of Drewski's! He took some time out of his busy day to grab a bite to eat. If you'd like to see a full gallery of photos from the Sac Toy Con,
CLICK HERE
and check it out!