Author: Luke Cheng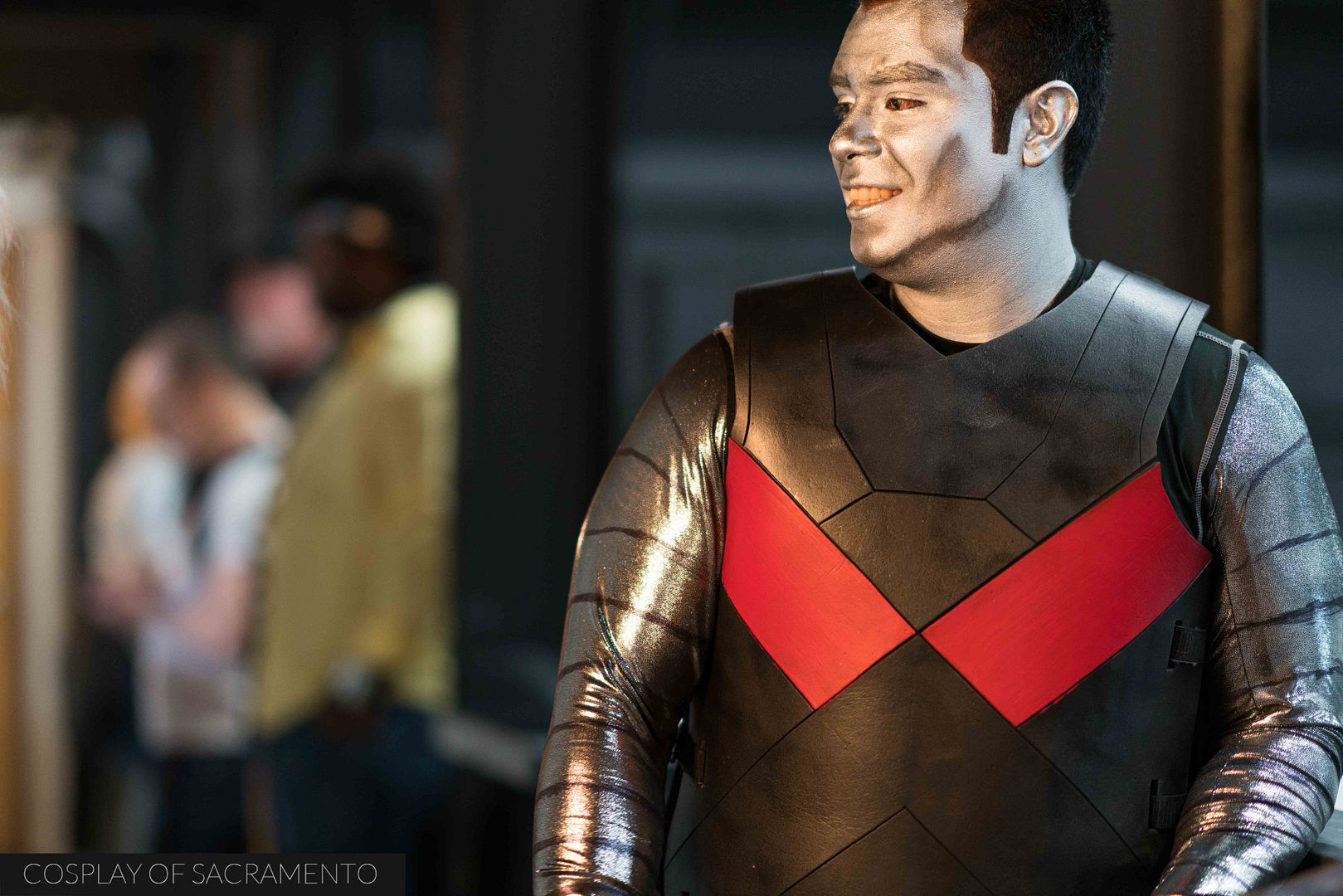 Colossus Con was held today in Pleasanton, Ca. It's a little farther than I usually travel for a con, but I felt it was close enough to make the trek... and I'm glad I did as this con was a lot of fun to attend. There were quite a few cosplayers on hand as well as special celebrity guests and plenty of dealers filling up the vendor hall. I took out my trusty camera and got right to work getting photos of all that went on during the day. What better way to start off a post about Colossus Con than to have a pic of Colossus from the X-Men? It was the perfect cosplay to have on today for sure!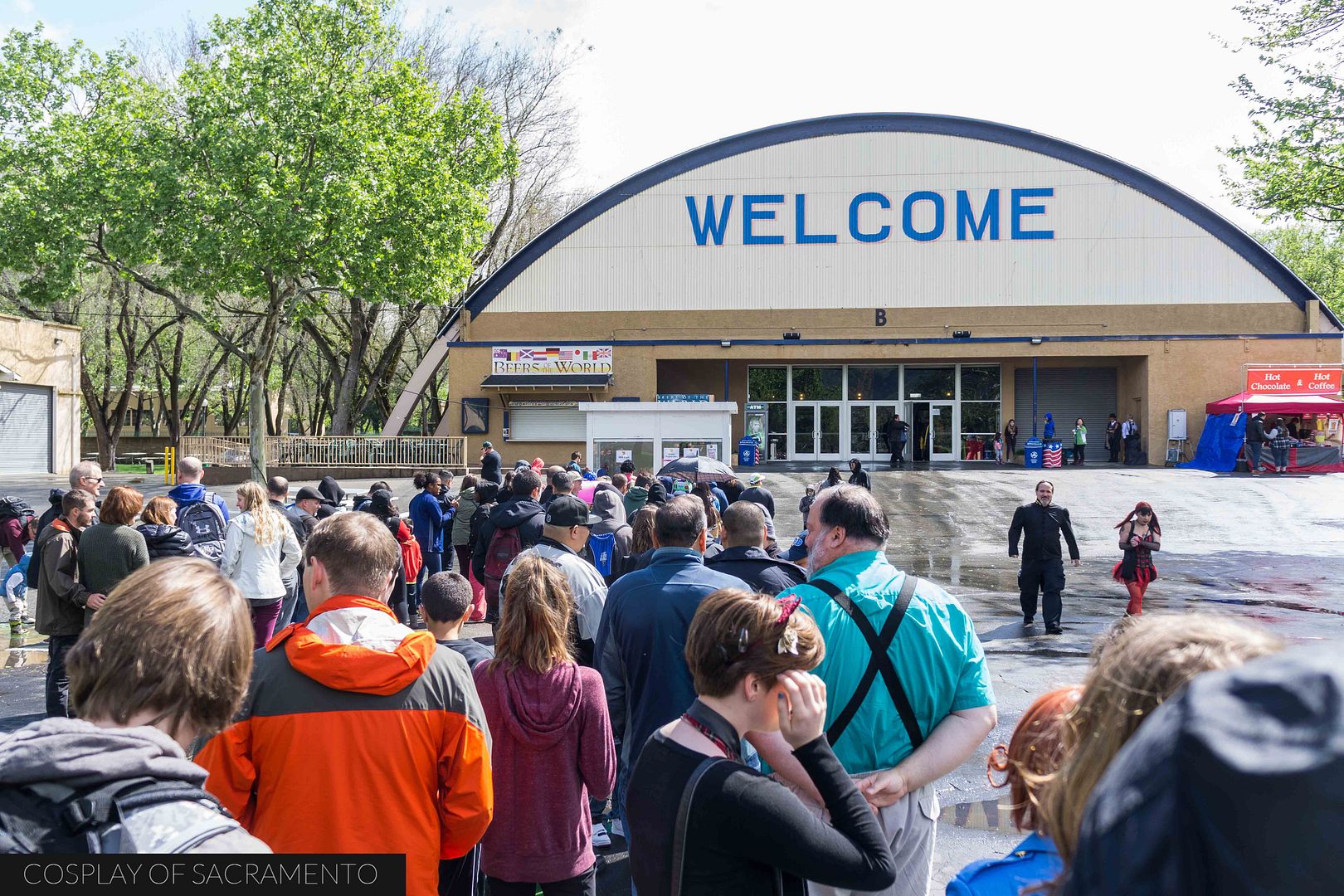 The con was held at the Fairgrounds in Pleasanton. It was a rather large area, but with the help of some of the parking personnel on hand I was able to find my way to the event location. I arrived at about 11am and there was quite a line to get into the building. I was hoping to get in quickly as the weather kept flipping back and forth from very nice to very rainy! Luckily I was able to get inside just as the rain began to come down again.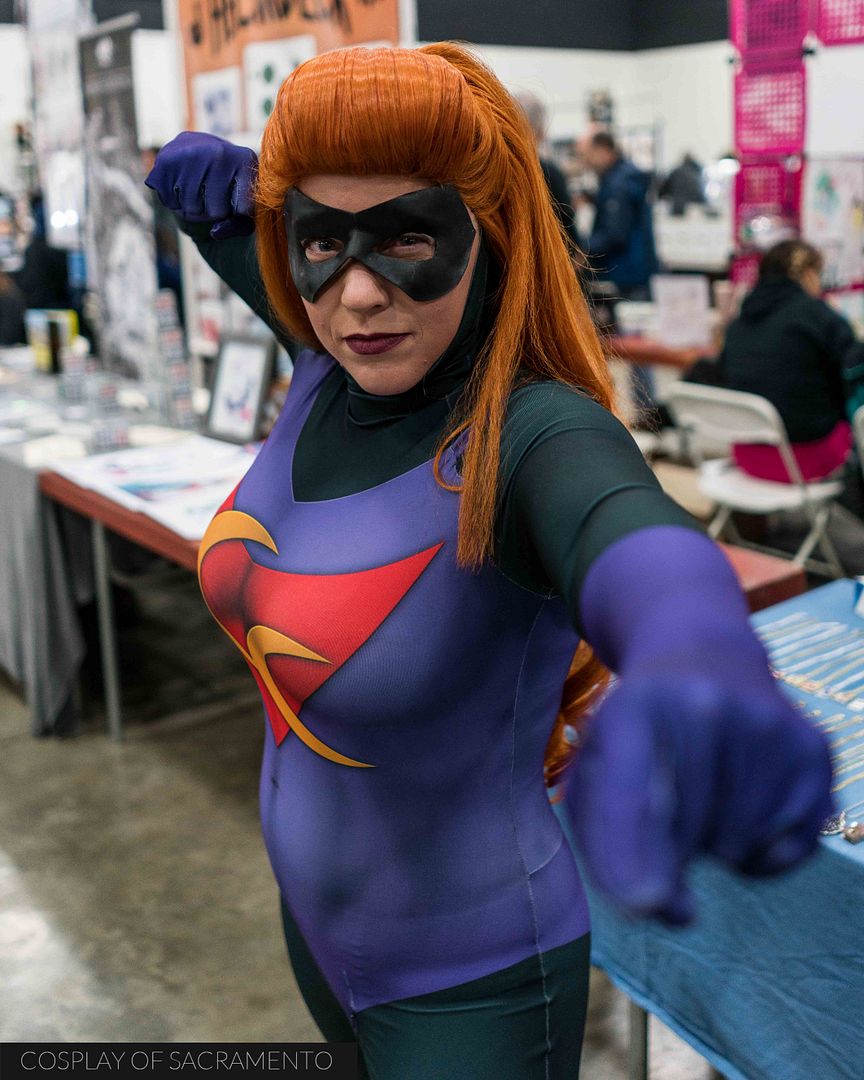 Upon entering Colossus Con I was greeted by non other than Colossus Con Girl herself! Rarely do cons have their own hero in costume so I was pretty impressed already. I didn't recognize her at first, but she turned out to be Icha Icha Cosplay. We've known each other for a couple years now and it was good to see her again. It was the voice that gave her away truth be told!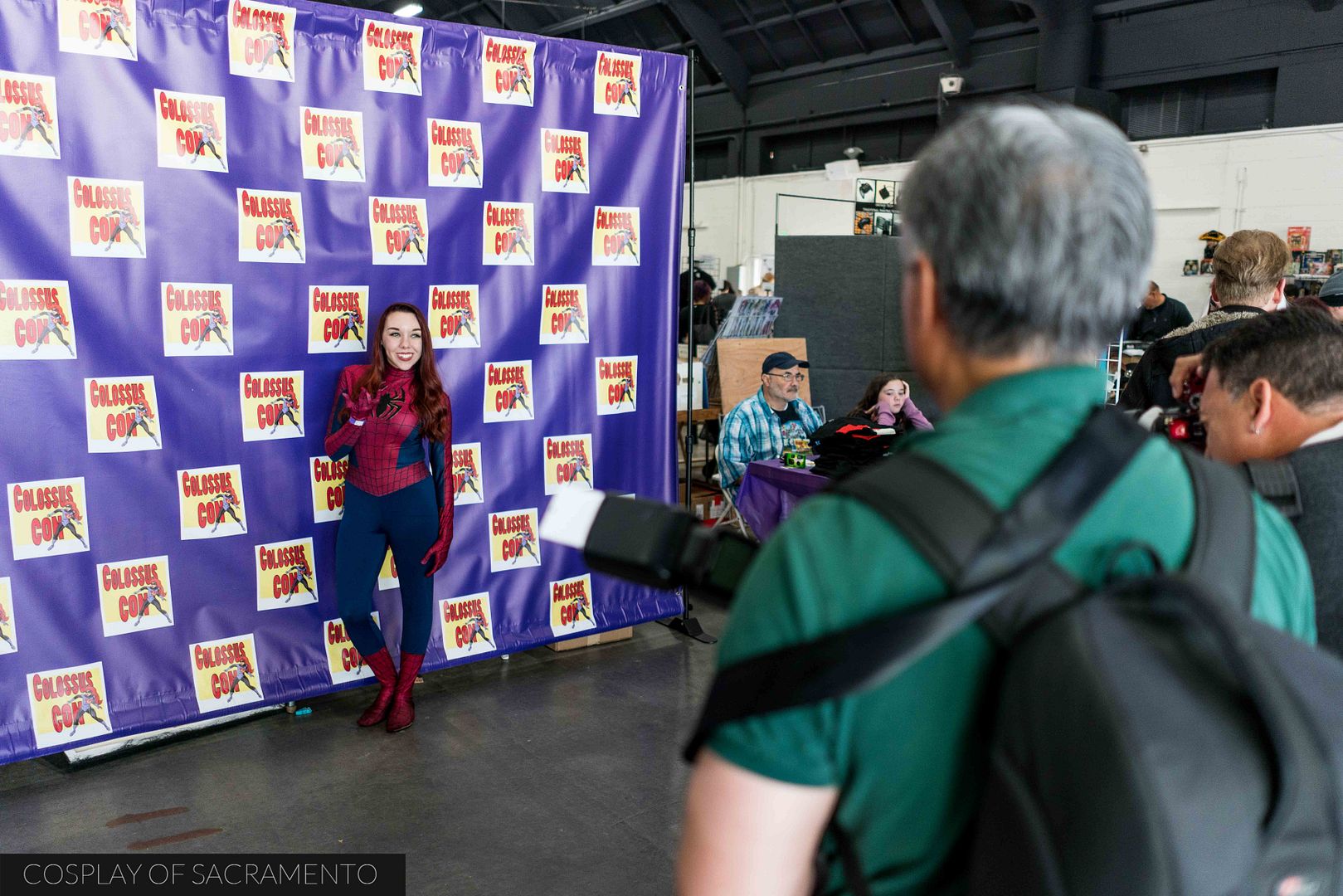 As people came in they were greeted by a nice Colossus Con step and repeat style banner to take photos in front of. Many people took the opportunity to get a photo in front of it. I thought that was a great idea to help con-goers remember that they were here this day. It's also a pretty nice promotional tool for the con itself.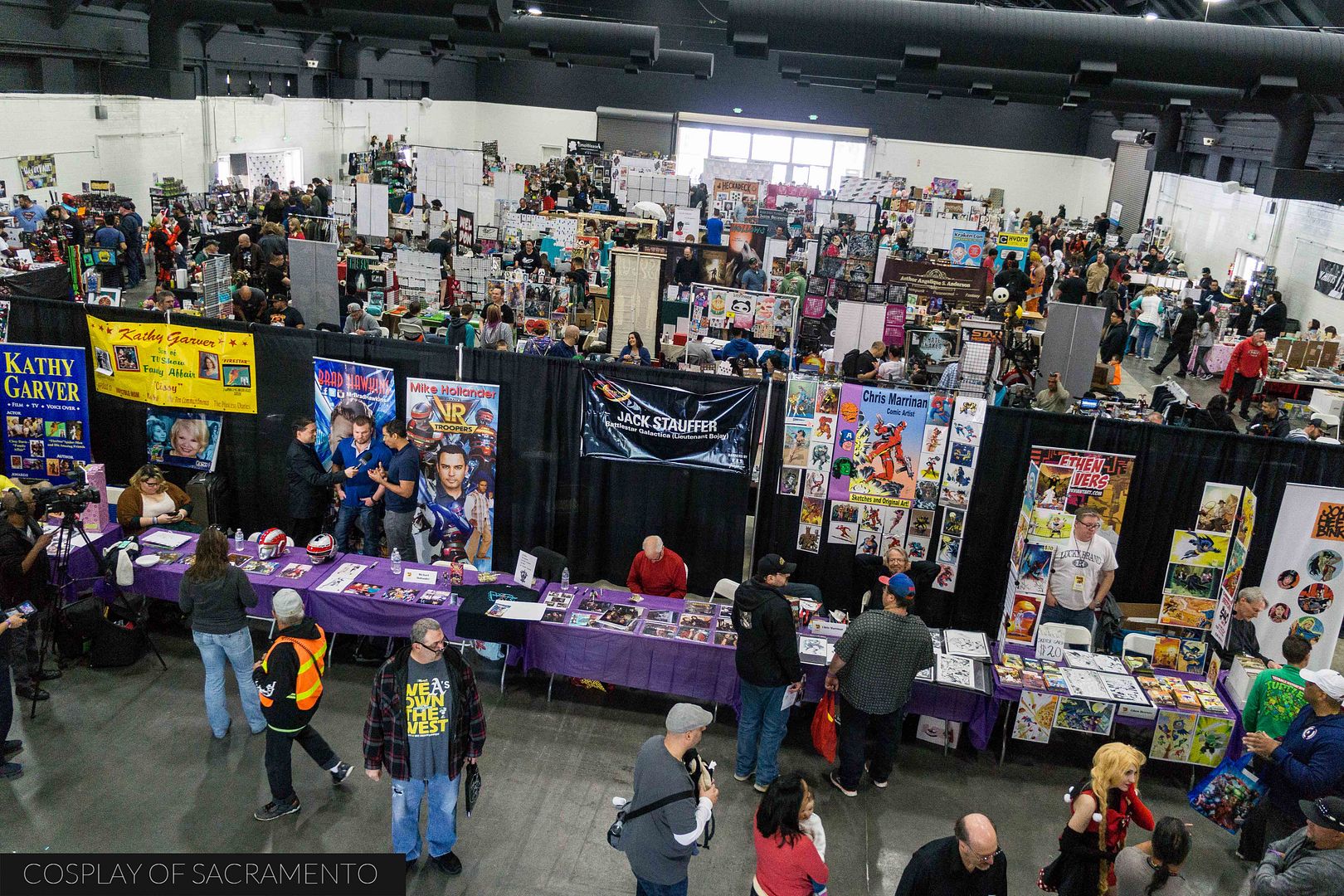 The con pretty much was contained within one large hall. The tables were set up so that there was ample room to get around and be comfortable. I never felt that the con was too crowded even though there were plenty of guest on hand checking out all the merchandise. Special guests were located towards the back part of hall where there was even more room for photo ops. That worked out particularly well because some of the guests took some very large group shots.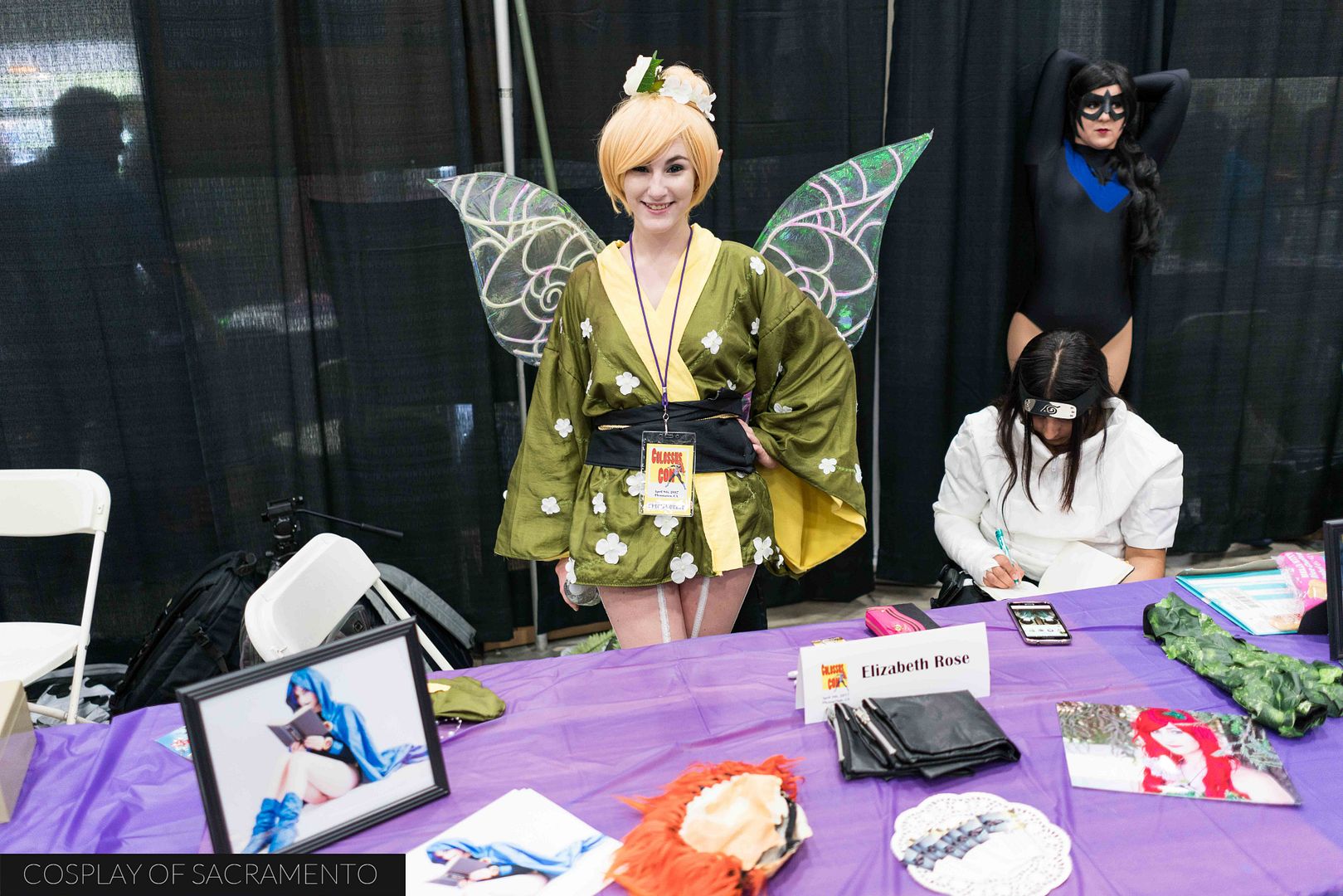 It was awesome seeing Elizabeth Rose as a special guest today. We actually met about a year ago at the G33k-HQ gathering. I had taken a photo of her as Link which she had on display at the table. It was great to see her cosplay talents being recognized. Besides getting her own table, she also held a panel on cosplay during the con. Hopefully many guests were able to attend it!
Julie Dolan, who voiced Princess Leia in the Star Wars Rebels television series, was one of the celebrity guests today. She was totally swamped with fans wanting autographs. The areas Rebel Legion group got the opportunity to take a special picture with her. Also at the con were Michael Bell (GI Joe's Duke), Jack Stauffer (Battlestar Galactica), Kathy Garver (Firestar), and more! The line-up of guests was pretty impressive!
I've been seeing a lot of the Cobra 1st Legion recently, and that's not a bad thing! I love shooting with the entire group (as you can tell)! They were on hand to meet Michael Bell, but we also able to take some time and go outside for a few shots.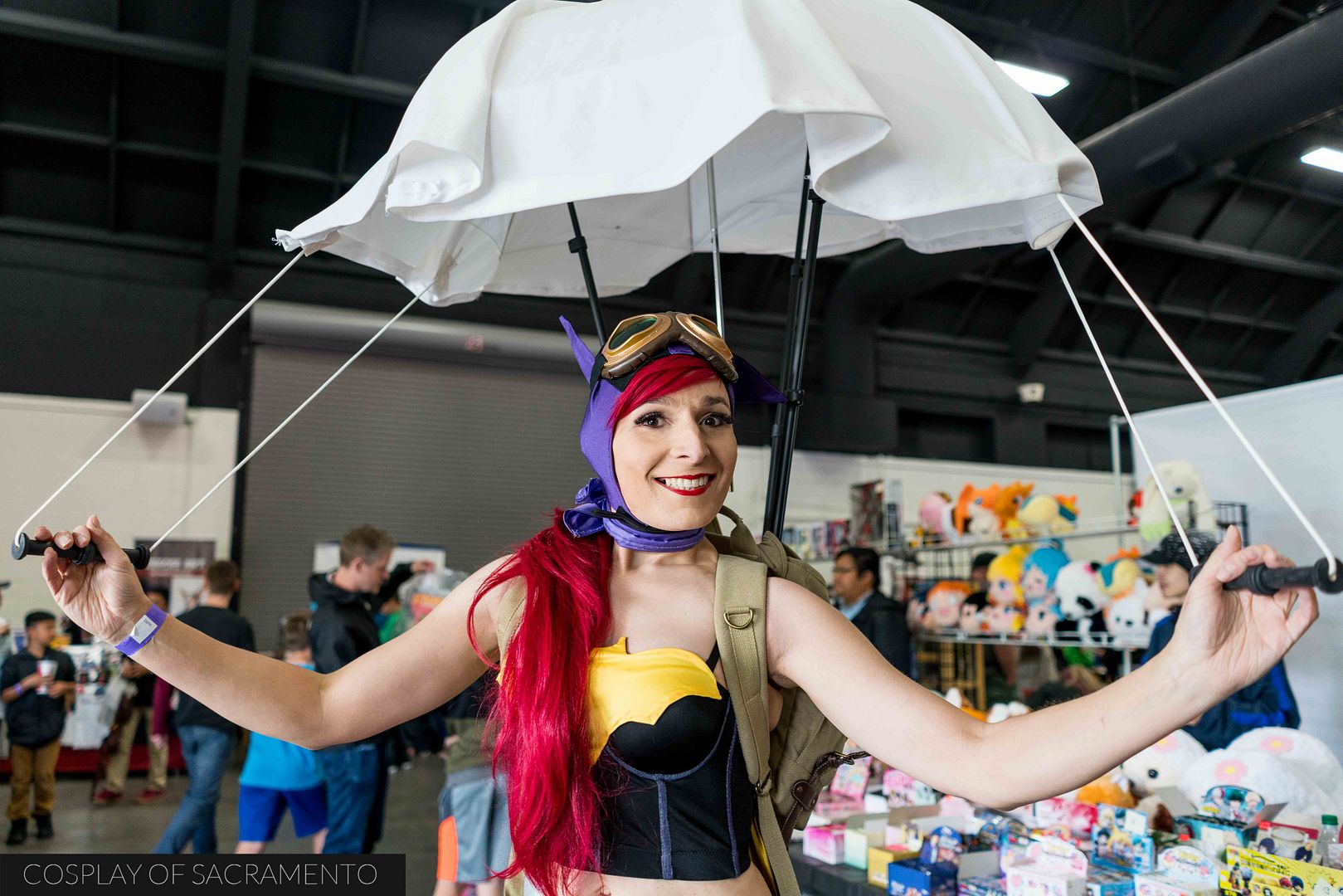 Check out Cammie with her retro Batgirl cosplay with amazing parachute! She was just one of many outstanding cosplays I saw at Colossus Con. It was a pleasure getting a chance to see everyone come out with their A-game. See a full gallery of all my cosplay pictures
HERE
.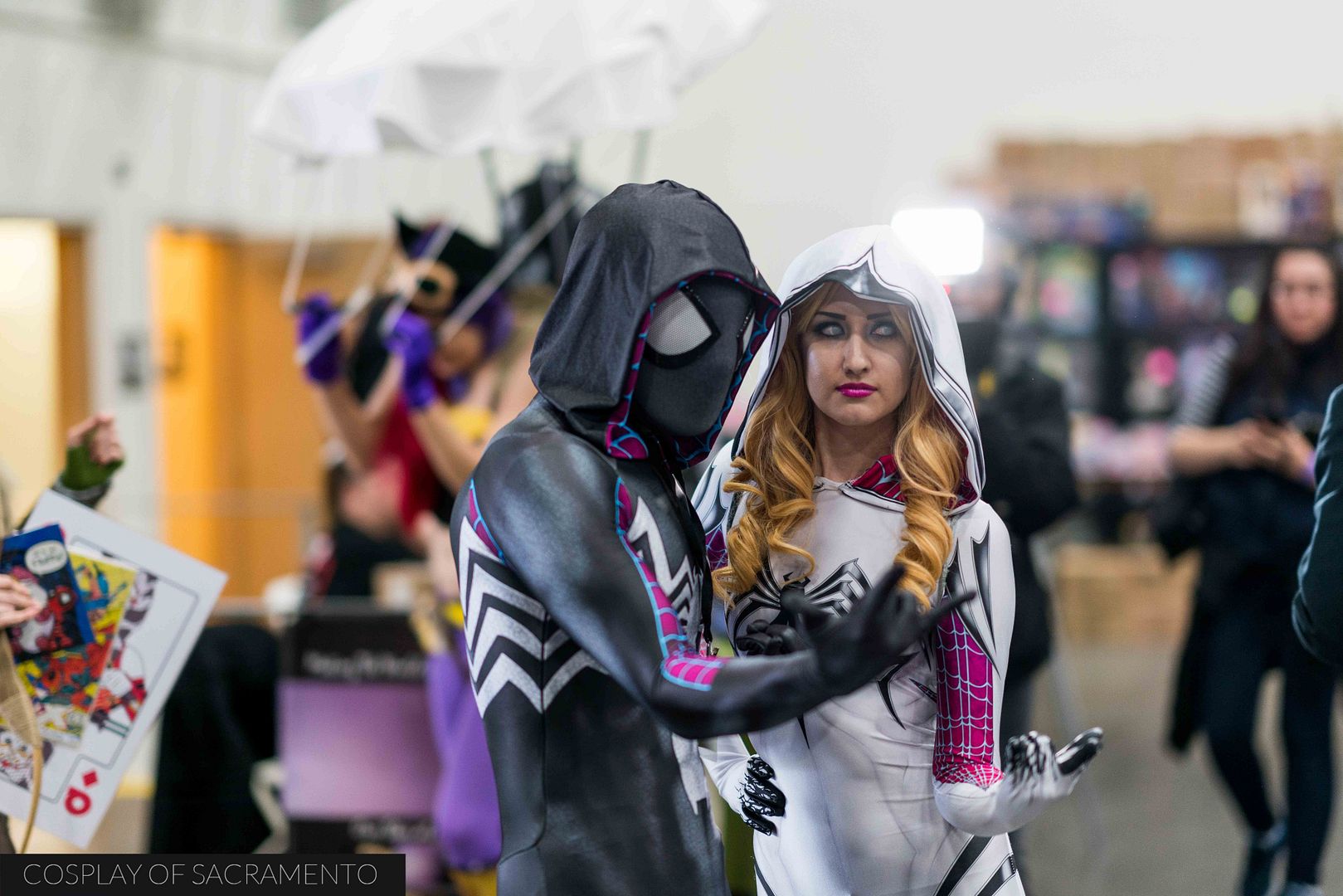 I had so much fun at today's con. Though the weather was a bit iffy, it wasn't able to stop people from getting the chance to come together and celebrate their favorite fandoms together. Colossus Con was definitely a con worth attending, and if you haven't been, I suggest you check when it comes around again... I hear there are a few of them throughout the year. Tomorrow I will be going to Grape City Con in Lodi. Hopefully I'll get a chance to see more amazing cosplayers there!