Author: Luke Cheng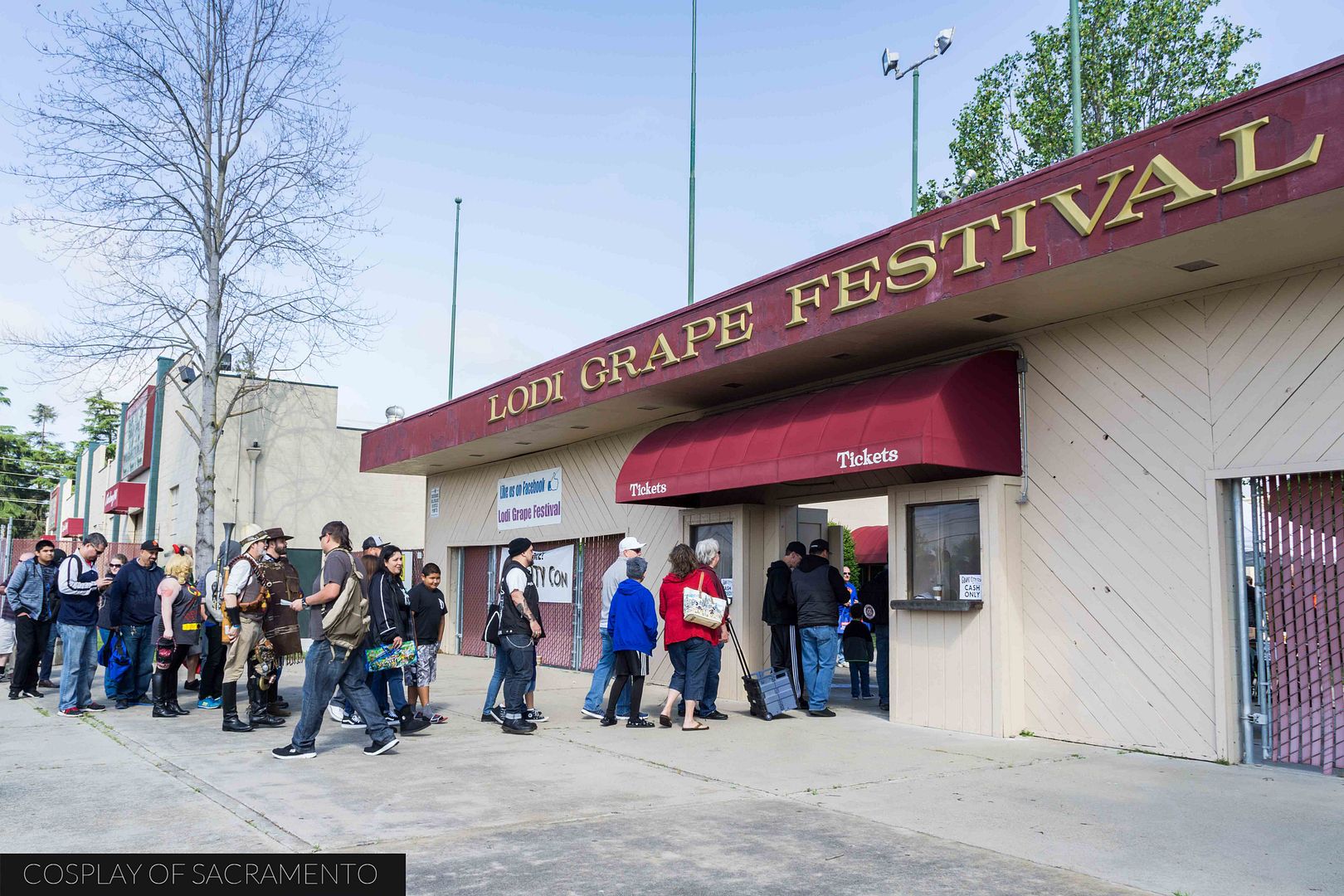 Two cons in two days! It's been a busy (but fun) weekend! Today I found myself in Lodi, Ca for Grape City Con. I attended this con last year and remember really enjoying it, so I hoped that it would be just as great this year. Long story short... it was! In fact, this year was an improvement from last year. There were a lot of fun things to see and do, all for the low, low price of just eight bucks! And guess what... parking was free as well! A huge thanks must go out to the organizers for making this con very accessible in terms of cost. It's gotta be one of the best deals around.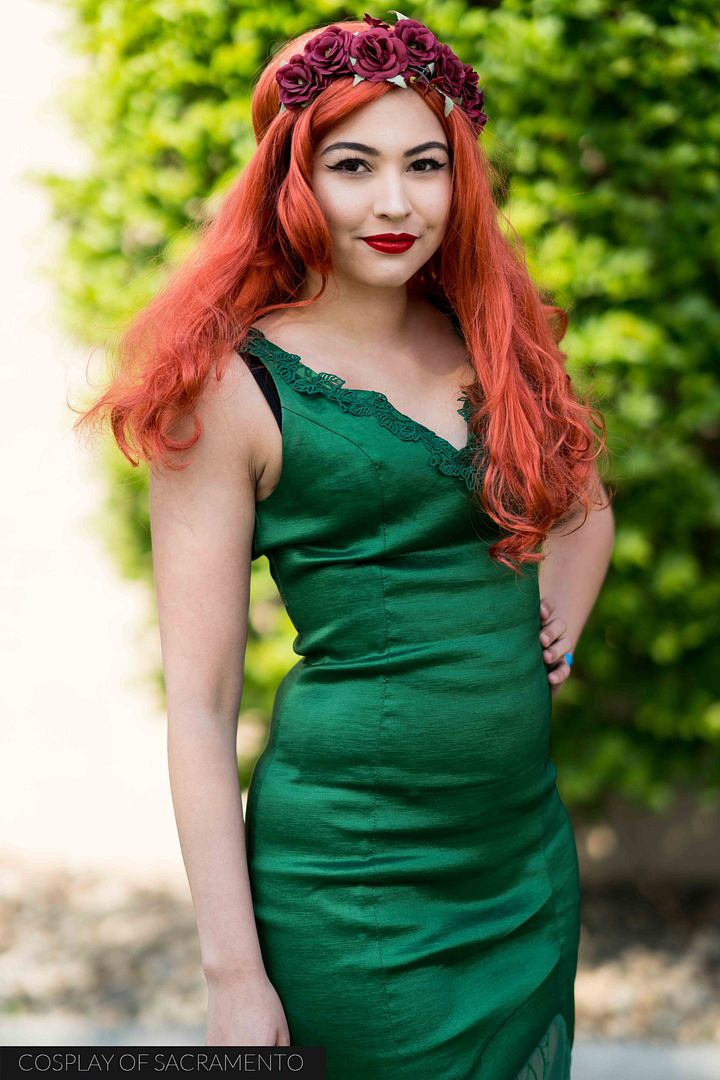 Right when I walked in I was greeted by beautiful and stunning cosplay. The turnout was simply amazing. I walked about 10 steps past the entrance, stopped, and spent 20 minutes just taking photographs of the cosplayers around me. So I didn't get the chance to enter the hall until quite a bit after I arrived. Same thing actually happened with Perry from G33k-hq! We were both shooting away on our cameras as cosplayer after cosplayer arrived!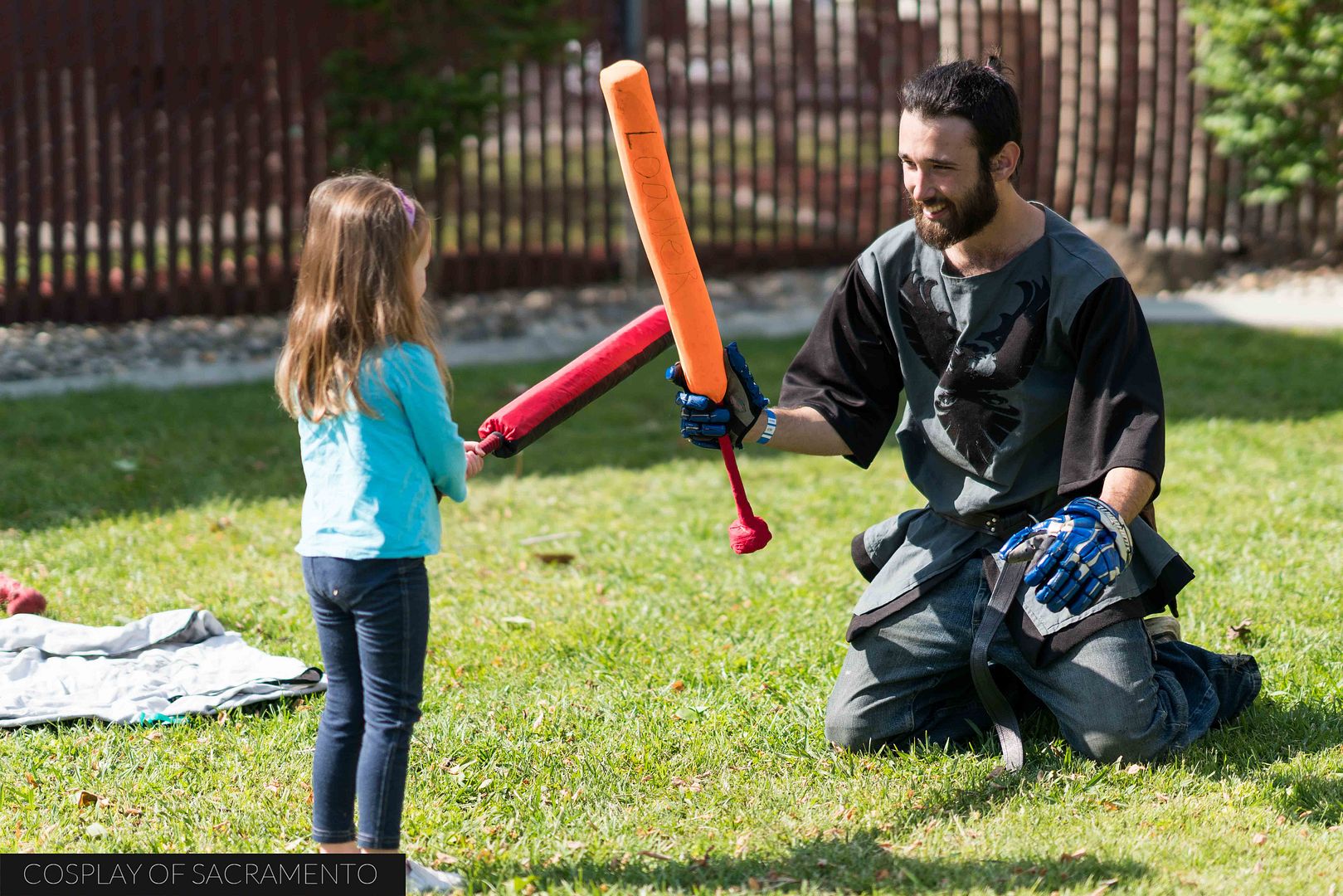 Grape City is a family friendly con. Many kids came to check out what it had to offer. It was cool seeing adults having fun with the kids letting them play with the different things that they had. In the photo above a young girl participates in a friendly joust. It was really sweet to see the kids enjoying themselves. Props to the adults who let them participate and feel like a part of the con!
It wasn't as if the kids just came to see. Many of them came to be seen! It wasn't just the teens and adults who came to cosplay, but kids as well. We had many fandoms represented by kids in cosplay, many of which were absolutely great looking. Check out this Belle cosplay! She has her book and her rose along with her gorgeous dress. Well done.
Some cons showcase wrestling, but it's usually pretty few and far between. Grape City had a huge covered area just for wresting. There was a huge match involving many, many wrestlers. Con goers all came to see this huge rumble take place. I had a blast watching the over-the-top moves being performed. All the guys in the ring did great. This was definitely one of the best parts of this con.
Though video gaming wasn't highly advertised, Grape City Con had a sizable area of retro video games set up for people to play. There was a collection of both older and some newer titles. It was all for free so anyone could just come up, grab a controller, and have at it. I'm always tempted to put my camera down and plays some of the games I grew up with. The temptation is strong!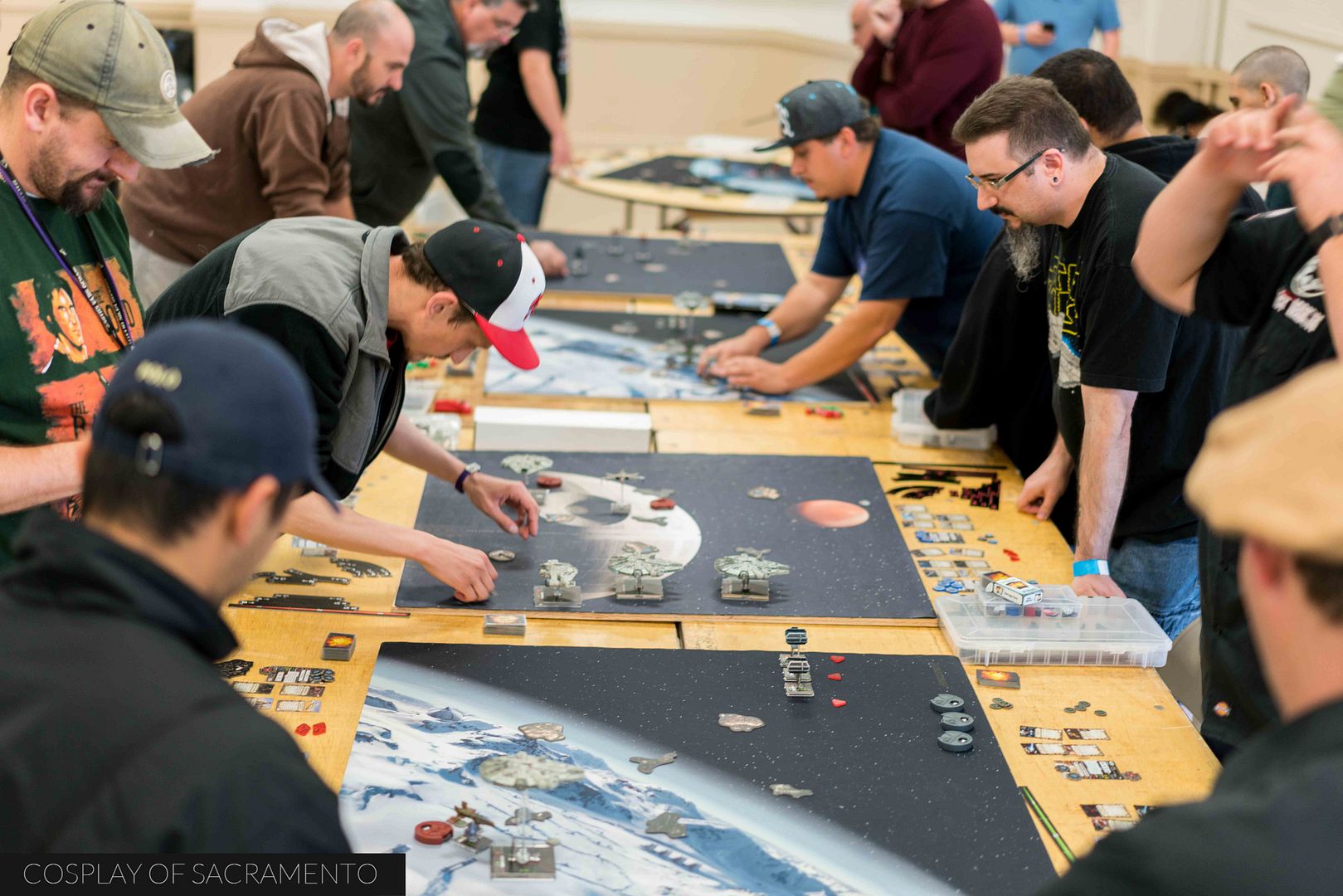 Here's gaming of the non-electric type... table top! There was a fairly large group playing a Star Wars miniature game during the con. I played a little Hero-clix when it came out, but it wasn't nearly as complex as this. I spent a little time watching the players make intricate maneuvers with their ships in order to gain tactical advantages. This looks like a really involved game that would be fun to get into - if only I had the time!
The panel room at Grape City Con is as large as one of the vendor halls. There is ample space to hold a lot of people. Shown above is the Geek Fashion show crew talking about their show. There were other panels held throughout the duration of the con.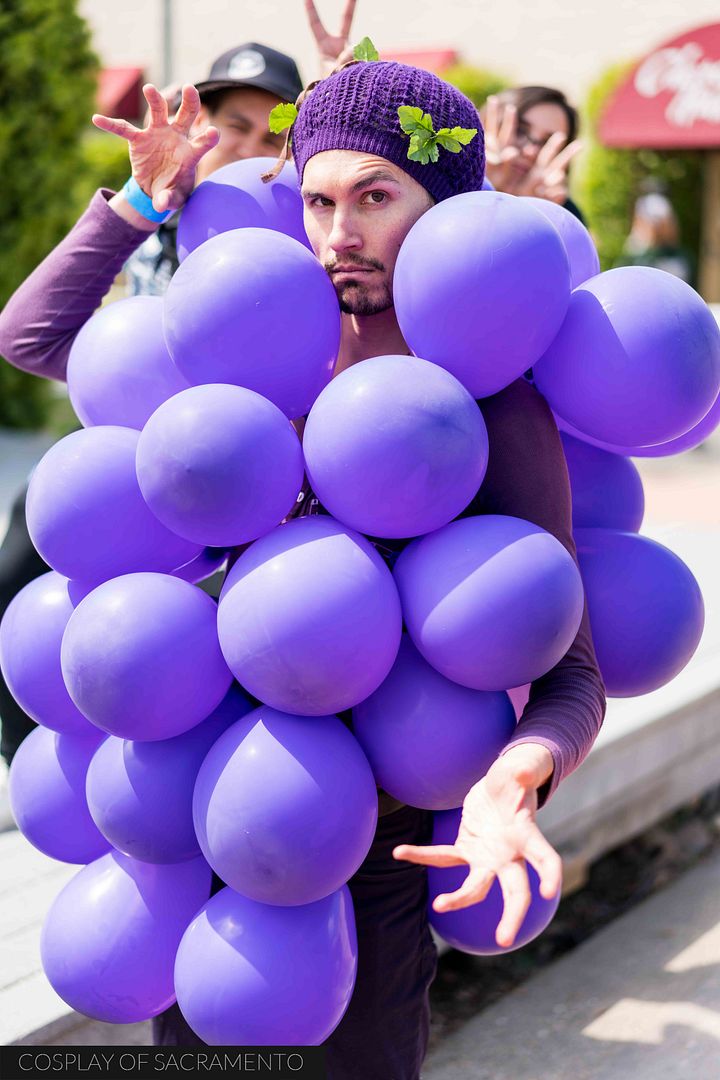 My only regret about Grape City Con was that I had to leave way too early because of other photography engagements I had that day. Though I didn't spend nearly the time I wanted to at Grape City, I did feel satisfied with the what I had. It was a tremendous amount of fun, and it was really awesome seeing a lot of familiar faces around. For a complete gallery of my photos,
CLICK HERE
.