Author: Luke Cheng
Wizard World has made its way back to Sac on this very hot weekend. With temperatures climbing into the triple digits, it's got me wondering if people will leave their air conditioned homes and come to the convention center. This first day of Wizard World was a little slow, but that's expected for a Friday as cons usually don't reach full attendance until Saturday. I actually enjoyed the more relaxed atmosphere as it gave me a chance to get a lay of the land and acclimate myself to the ins and outs of the show.
Since my focus is always on the cosplay, one of the first places I went to was the guest cosplayers area. This is the place where some very talented cosplayers are featured. I remember meeting Brit Bliss last year, and she looks even better now! She had a variety of prints to look at and purchase. It was awesome seeing her at the show again.
Maid of Might was another of the special cosplay guests. She's actually a very well known and respected local cosplayer, but recently moved down to Southern California. It was awesome seeing her again as her cosplays are some of my absolute favorites. We actually got to do a little impromptu photoshoot behind her booth. You can check out the photos from that in the link at the end of this posting!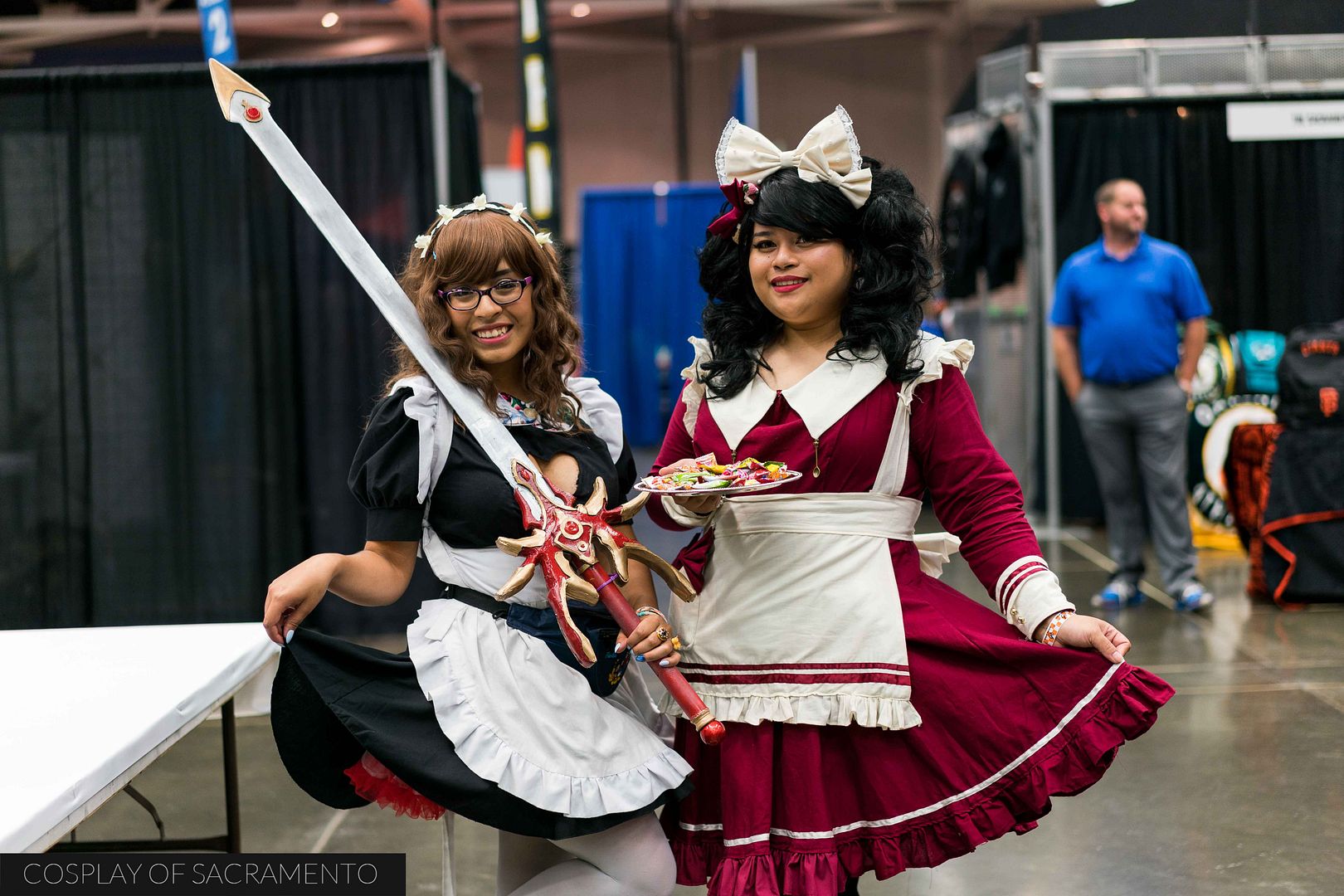 These cute maids were walking around the con encouraging people to go the maid cafe. The maid cafe is a little part of the convention where you can go to chill, play games, or relax. I passed by the maid cafe quite a few times as I was making my way around the hall, and each time it looked like there was a lot of fun going on in there. These girls were also passing out candy to people. I usually don't take candy from strangers, but I would make an exception here!
Fandom gatherings usually take place on a staircase or large area outside the main show area. For the first time (I believe) in Wizard World history, the gatherings were to take place on the main stage at the con entrance. DC cosplayers got the chance to take center stage and show off their awesome cosplay first. This is a DC gathering... but if you look closely, there may be a Marvel character getting some of the limelight as well.
The main hall of Wizard World was broken up into different sections where different things went on. Different areas featured various panels to sit in on. There were regular panel rooms as well, but I thought these public panels on the show floor were an interesting idea. Here we have Brit Bliss holding a panel on cosplay. Checking the show's program is critical in figuring out where to be for the various panels being held at Wizard World this year. You gotta make sure you're in the right spot!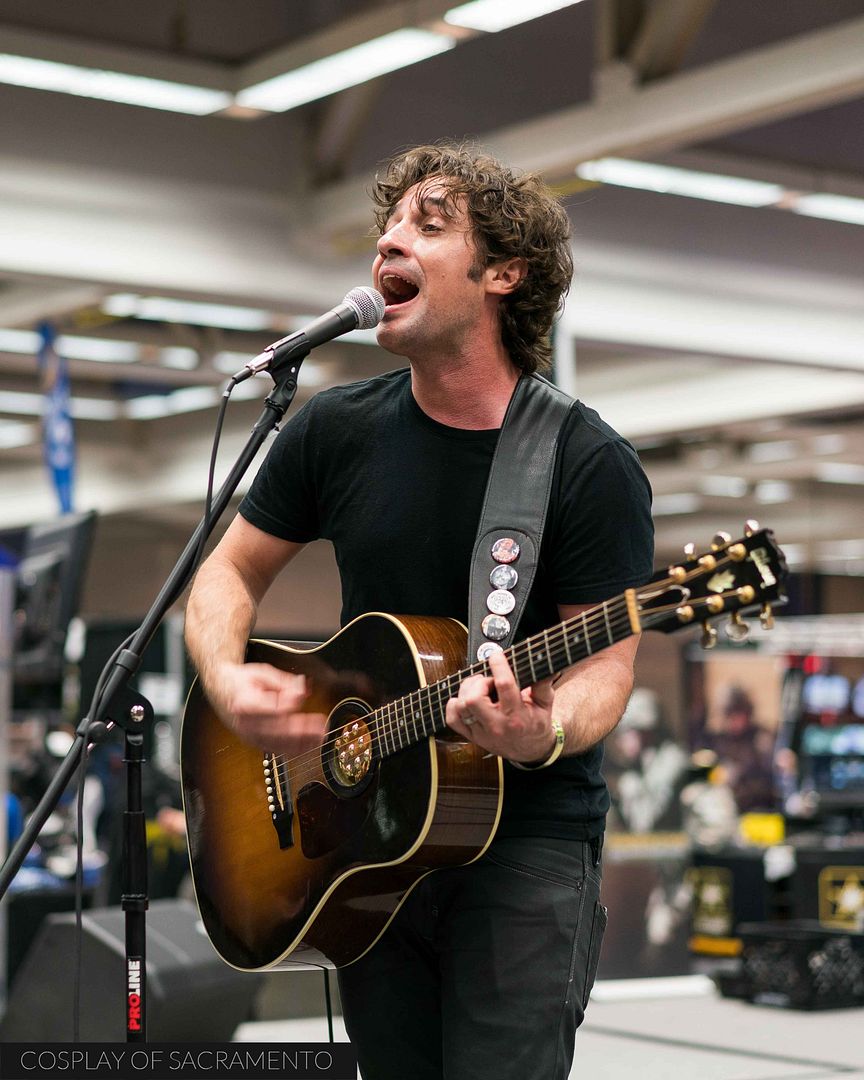 One thing I really appreciate about Wizard World is its focus on entertainment. There's always something going on somewhere. Music, dance, and other forms of entertainment could be seen just about everywhere you looked. If I got tired of walking around, it was awesome to just chill out and listen to some music coming from the stage.
It was a really nice beginning to the con. I saw some great cosplays around the main hall and enjoyed the sights and sounds all around. Tomorrow should be a much more packed day. Getting some rest is going to be key in being able to have energy for the entire day. If you'd like to see all my photos from this first day of Wizard World,
CLICK HERE
.