Author: Luke Cheng
I made it to the third day of Wizard World Sacramento! Today's scheduling was the shortest of the three days, and it happened to be father's day too, so I really wondered what the turnout would be like. Would the con be a ghost town? Hopefully not! Like I said in my previous post, the attendance this year for Wizard World has been underwhelming, and it was again for this third and final day. But that being said, there's no reason not to enjoy the con experience. If anything, less people would mean more room to roam around! Though overall there were fewer people out at the con, I still got to see good friends like Jess and spend time with them. Winning!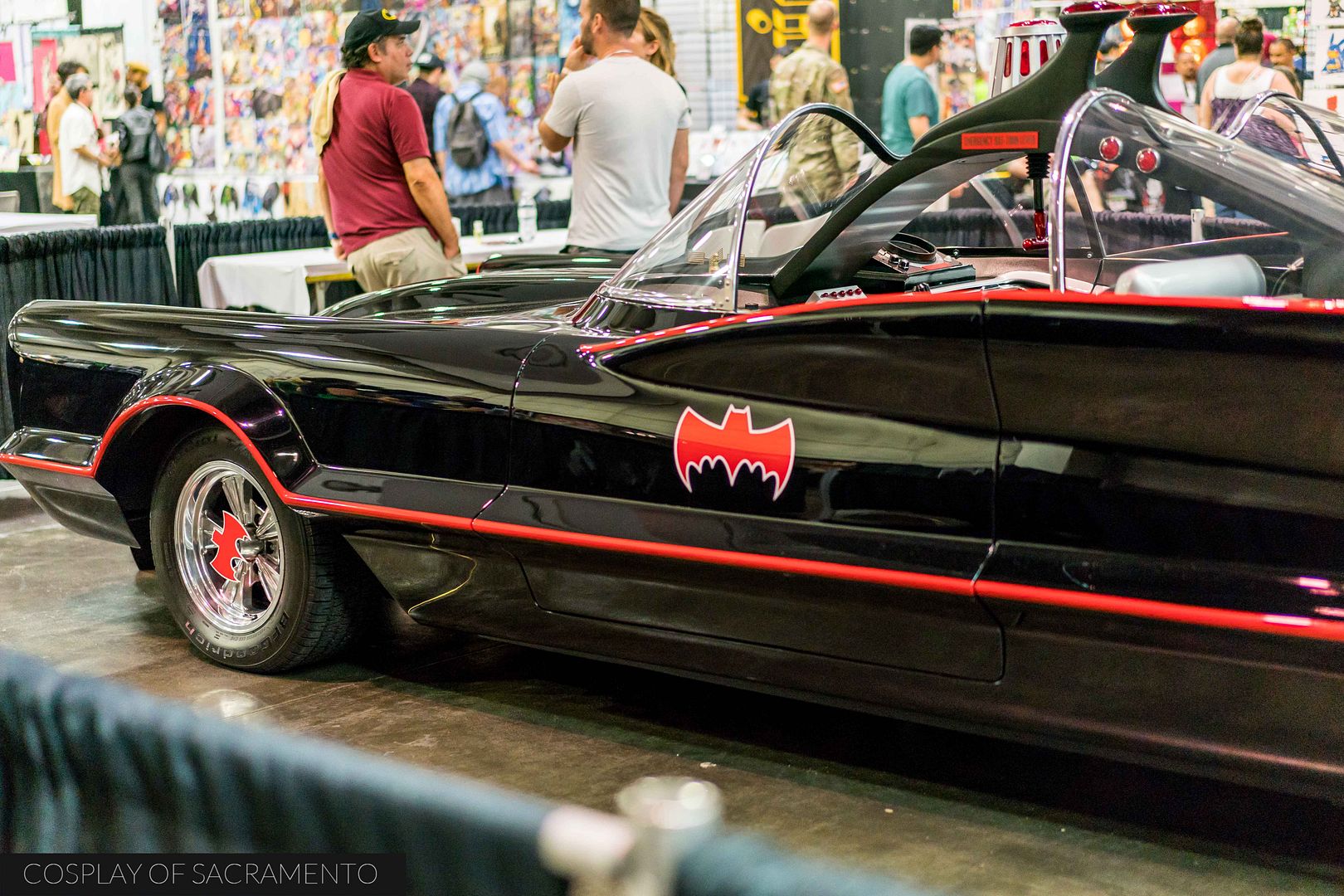 I didn't have a photo of it until now, but the old school Adam West style Batmobile was on display. You can clearly see and admire it, but getting inside in the seats would require a small fee. I personally didn't think the fee was unreasonable, so if I were a huge fan of the old Batman series, I'd definitely spend a little money to get inside of it. The car was in great shape - mint condition from my viewing angle of it!
I've done this before! Many folks got the chance to get a caricature drawn on themselves or with loved ones/friends. I'm always amazed at how good these artists are at making a simple cartoon drawing really look like you. It looks like this family is getting a caricature portrait done for themselves. What a great little thing to remember father's day with. I'd definitely find a place to hang up the finished drawing.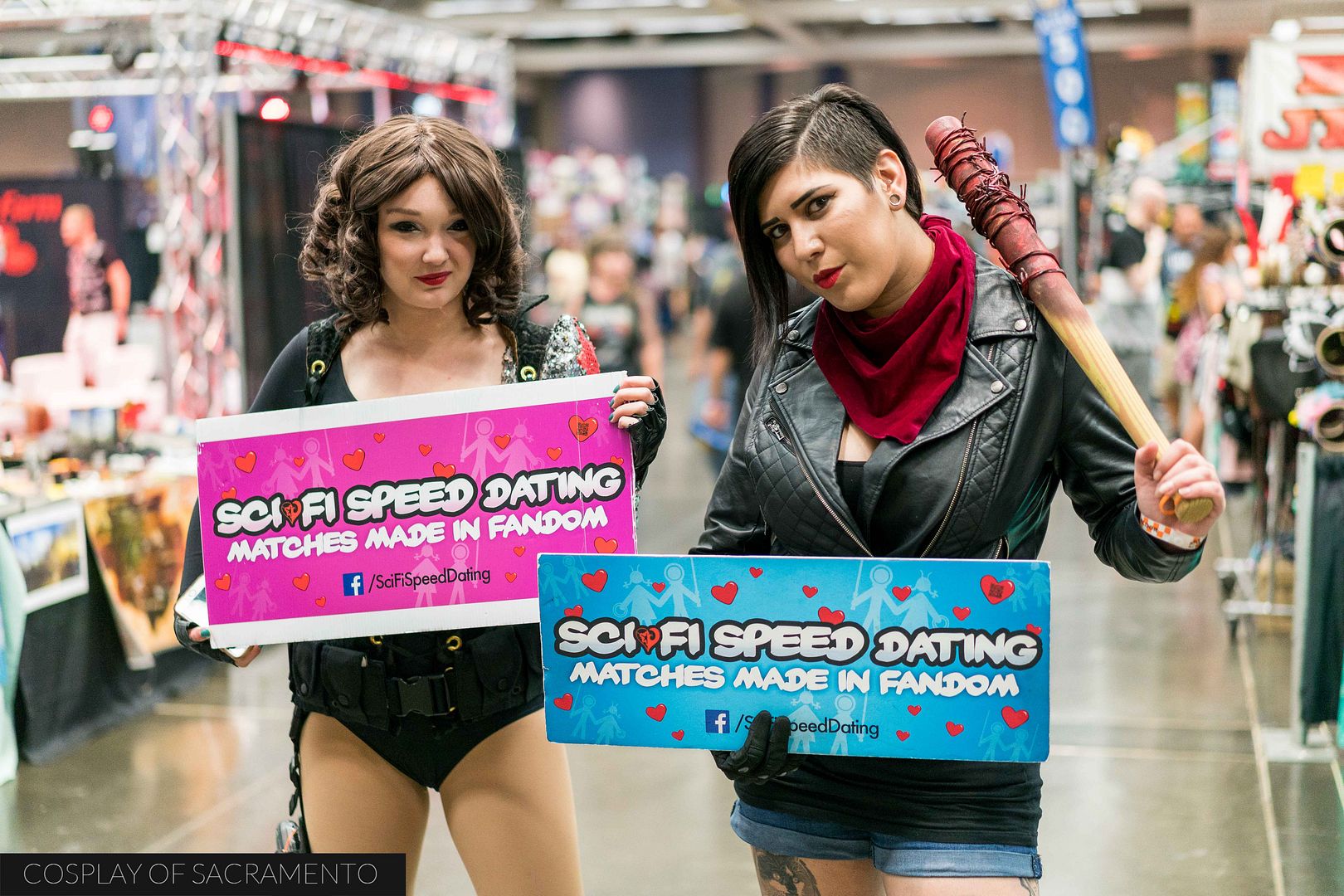 Looking for love? This Wizard World vendor had you covered! Throughout the weekend, people could sign up for a session of speed dating. This sounds like a pretty fun idea that I hope a lot of people took advantage of! I mean, what better way to meet people who are interested in possibly the same thing as you? I think this idea is fabulous, and the girls going around promoting it had some pretty sweet cosplay going on!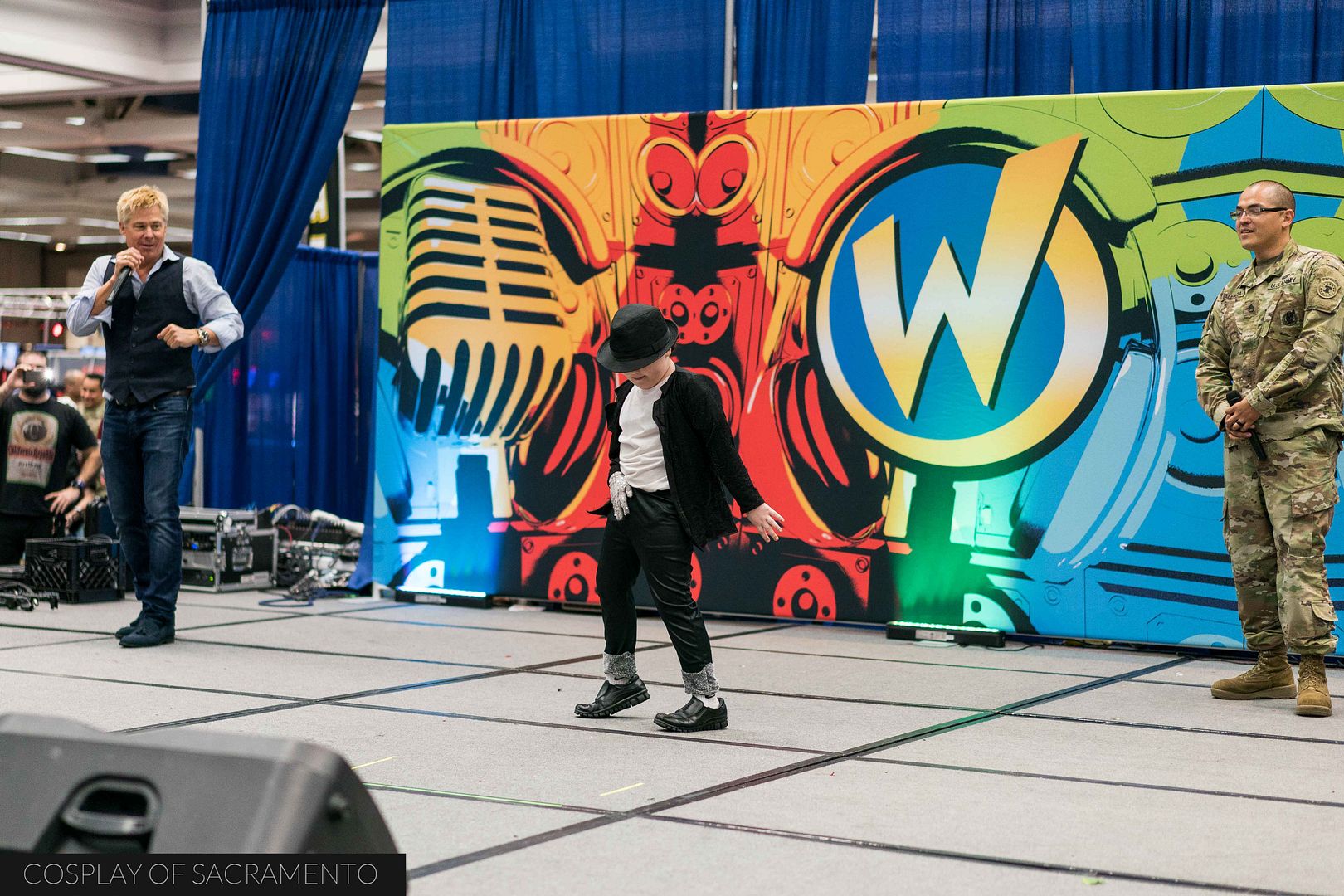 Kids got to show off the cosplay on the main stage today. It was really cool to see a lot of people at the main stage cheering the kids on. There were a lot of really nice cosplay to see. This Michael Jackson cosplayer not only had the look, but he had the moves as well. They cranked up the music for him and he impressed us with his dance moves. Well done kid!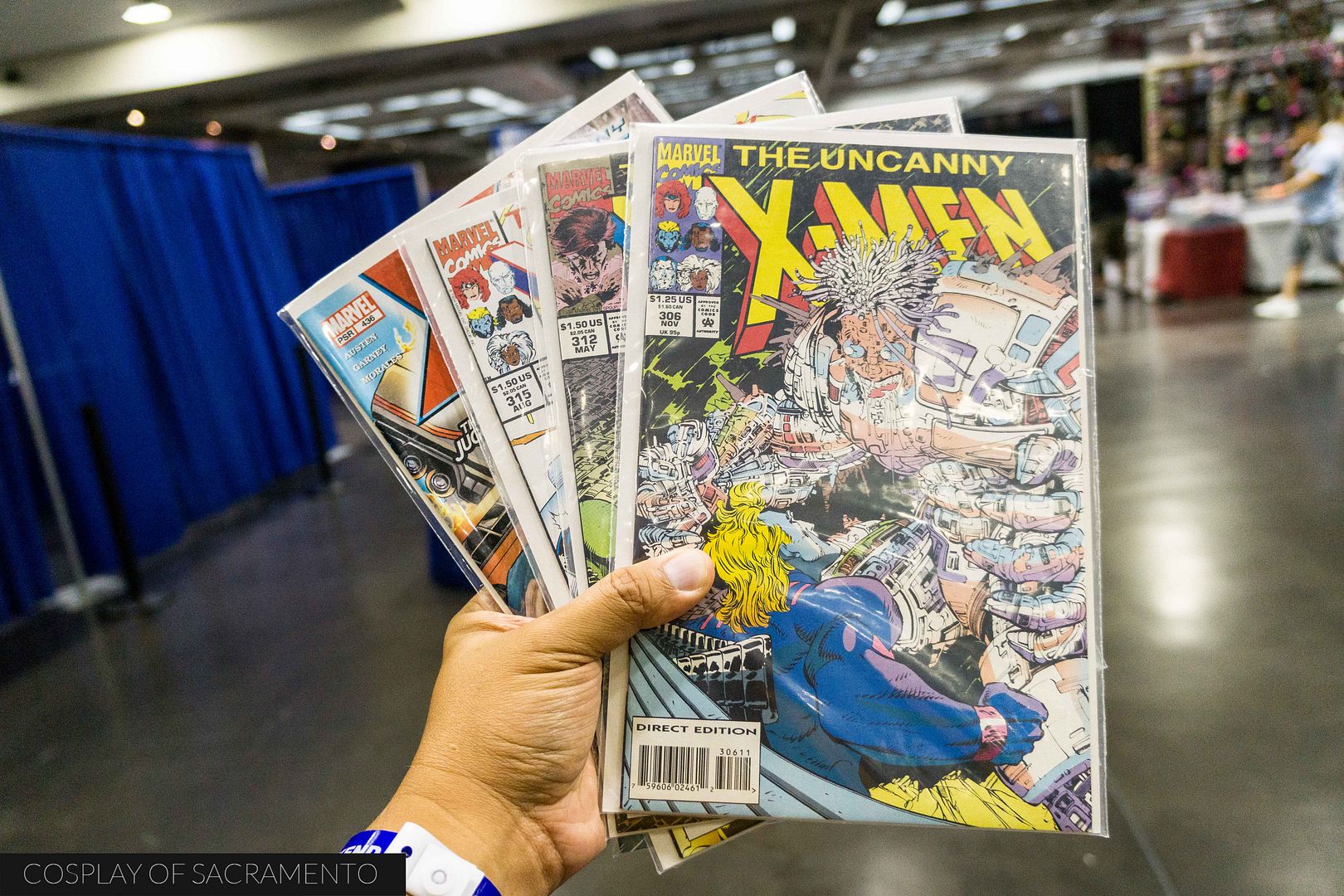 I did not leave empty handed at the con. On Saturday I got the chance to pick up a premium format Baroness statue that I had been eyeing for a while, and today I picked out some Uncanny X-Men titles to enjoy. I have a pretty decent collection of Uncanny X-Men, and I try to get any issues that I do not have yet. These books were just a dollar each. What a great price! I probably should have gotten some more, but I only have five bucks on me the entire time.
I couldn't leave Wizard World without getting a few more shots of Maid of Might. Today she was in a Spider-Man themed suite that looked fabulous on her. We went off to a quiet part of the large hall and did a short photo session similar to the one on Friday. I liked these photos better than the ones we did that day! I hope Maid of Might gets to come back to Sacramento soon, a photoshoot on location outside of a con would be so awesome!
This year's Wizard World was a mixed bag for many. I know a lot of people who didn't attend because of the cost factor. The people at Wizard World need to make money in order for their business to run and for it all to work, but as of now, that's what I think contributes greatly to having low attendance. I'm no economist, so I don't have any solutions, but I do hope changes to the pricing structures can be made so that more people feel that they can afford this con. Wizard World has gotten smaller each year since I first went a couple years back. I really want that trend to reverse... but I'm not pinning any hopes on that!
Thanks for coming again this year Wizard World. I'd love to be back again next year! For now, if you'd like to check out my day three gallery,
CLICK HERE.