Author: Luke Cheng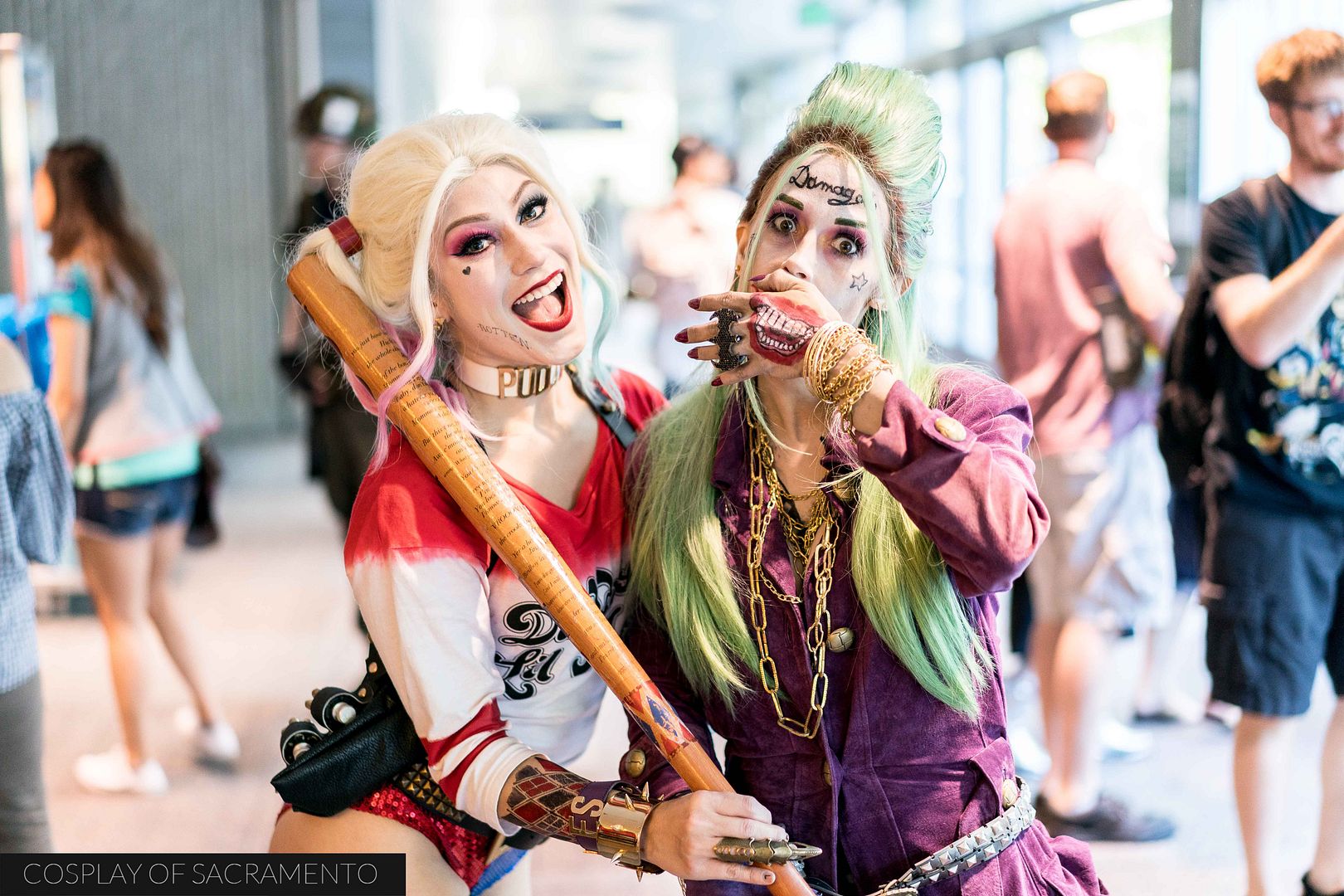 I thought yesterday was a bit of a slow start for the first day of Wizard World. Today it was definitely a lot livelier with a much greater number of people in attendance. I was definitely excited to see what people would bring in terms of cosplay today. A couple of my favorites were these two lovely ladies (@andieinreallife and @facesbyrachie on Instagram). Their cosplay was on point and they were taking pictures with everyone.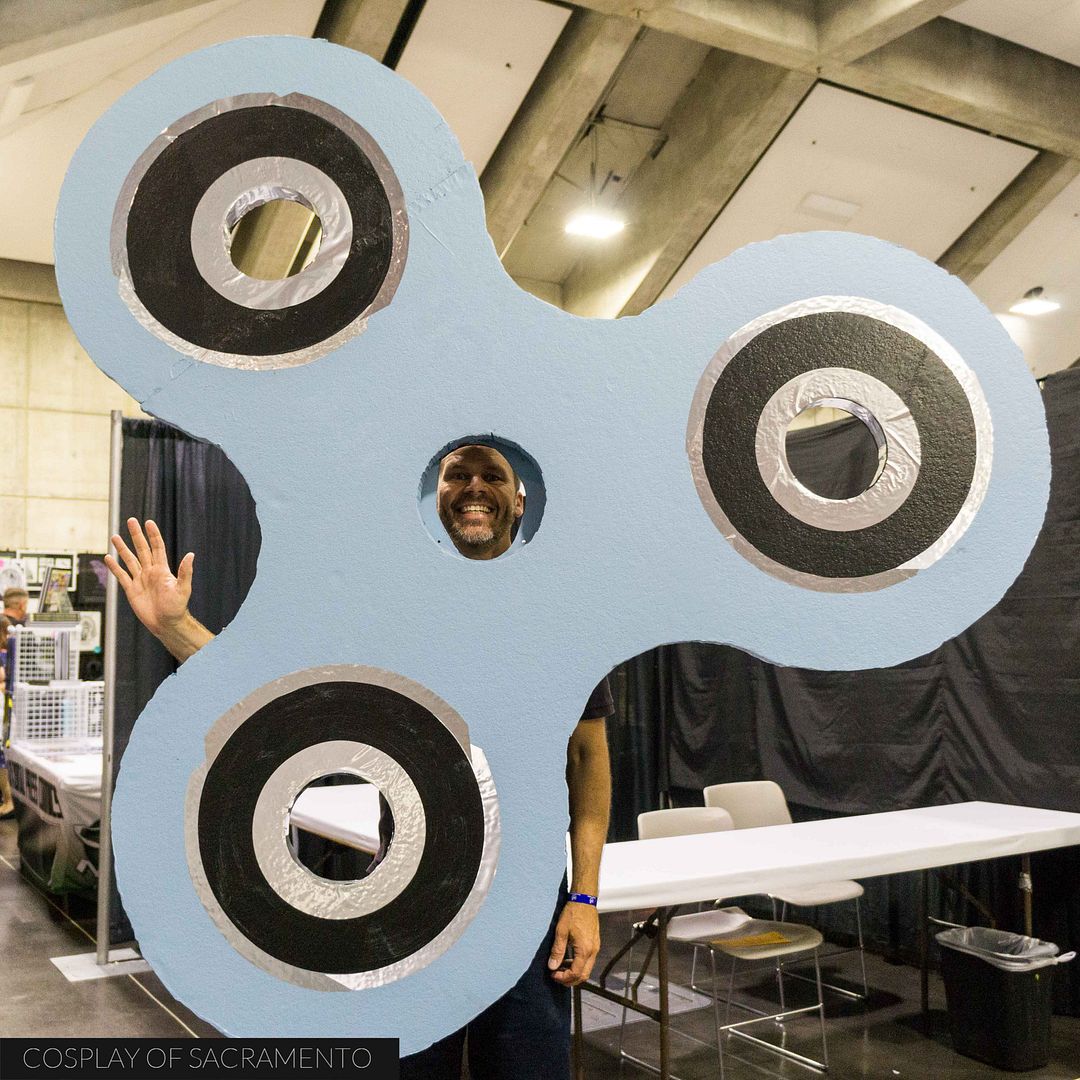 Here's a cosplay that stood out in many ways! First of all, it's big! And unless you've been hiding under a rock recently, you'll know that this is a fidget spinner - one of the most popular toys currently. Not only does this cosplay look cool, it actually could spin around and around. This guy definitely gets bonus points for making this thing work. Toy fidget spinners could be found all over the main hall as dealers were stocking them in all shapes and forms.
Similarly to yesterday, the main stage near the entrance was where a lot of the entertainment was going on. I walked into Wizard World to a full band rocking out for the con goers. A lot was happening throughout the day here. One of the most memorable moments was a special tribute to Adam West. Wizard World took a moment of silence to remember him as he had just passed away the week prior. It was pretty cool to experience the entire hall go quiet for that short time. On the stage various Batman cosplays were represented as well as the Bat symbol shown on all the stage's screens.
The panel stage towards the back of the hall didn't have any time off today. The schedule was packed with interesting things to learn about. The photo above is of a cosplay panel talking about how to create cosplay on a budget. It was great to see local cosplayers on this panel giving advice to those in attendance. They had quite the crowd listening - hopefully they learned a lot and will put what they heard into practice in the near future.
I took a break from the indoor action and braved the sweltering heat to hang out with my friends Cassie and Skye on a little shoot Skye was doing as Spider-man. While Skye was off shooting, Cassie and I did a few pics. It was a nice time to test out my new camera's high speed shooting so I had Cassie do some hair flips. Good times!
I didn't want to hijack Skye's photoshoot, but I did get to take a few shots at different angles while he was shooting with Les. Towards the end of the shoot we did a few fun photos with the both of them together. Here's an edit I did of Skye shaking Les' hand while sticking to the wall. I love how Skye always has fun creative ideas for photos.
Though today's turnout for the con was better than yesterday's, I felt that the attendance was lacking. And the overall energy of this con was low. Wizard World has a lot of fun things going on and some stellar special guests, but it is also a con that charges a lot in order to get the full benefits. Those on a budget are probably priced out of the con, sadly, which of course would decrease the number who could attend. The combination of triple digit temperatures and Father's Day/Graduation weekend probably didn't help either. Thankfully, I still had fun - especially with the cool dudes from GeekHQ. Day three coming up to finish out Wizard World tomorrow! Check out my gallery of day two photos by
CLICKING HERE
.