Author: Luke Cheng
The Cobra 1st Legion planned a very special photoshoot at the Oakland Air Museum on July 24th, 2017. The shoot would be centered around the Dreadnoks, a gang affiliated with GI Joe's enemy Cobra. I fondly remember the Dreadnoks in the old GI Joe cartoon and comics in the 80s and 90s. They didn't have the tech that Cobra had at their power, but they did have a lot of fun and colorful personalities. I knew that with the Dreadnoks as a theme this shoot would be a ton of fun.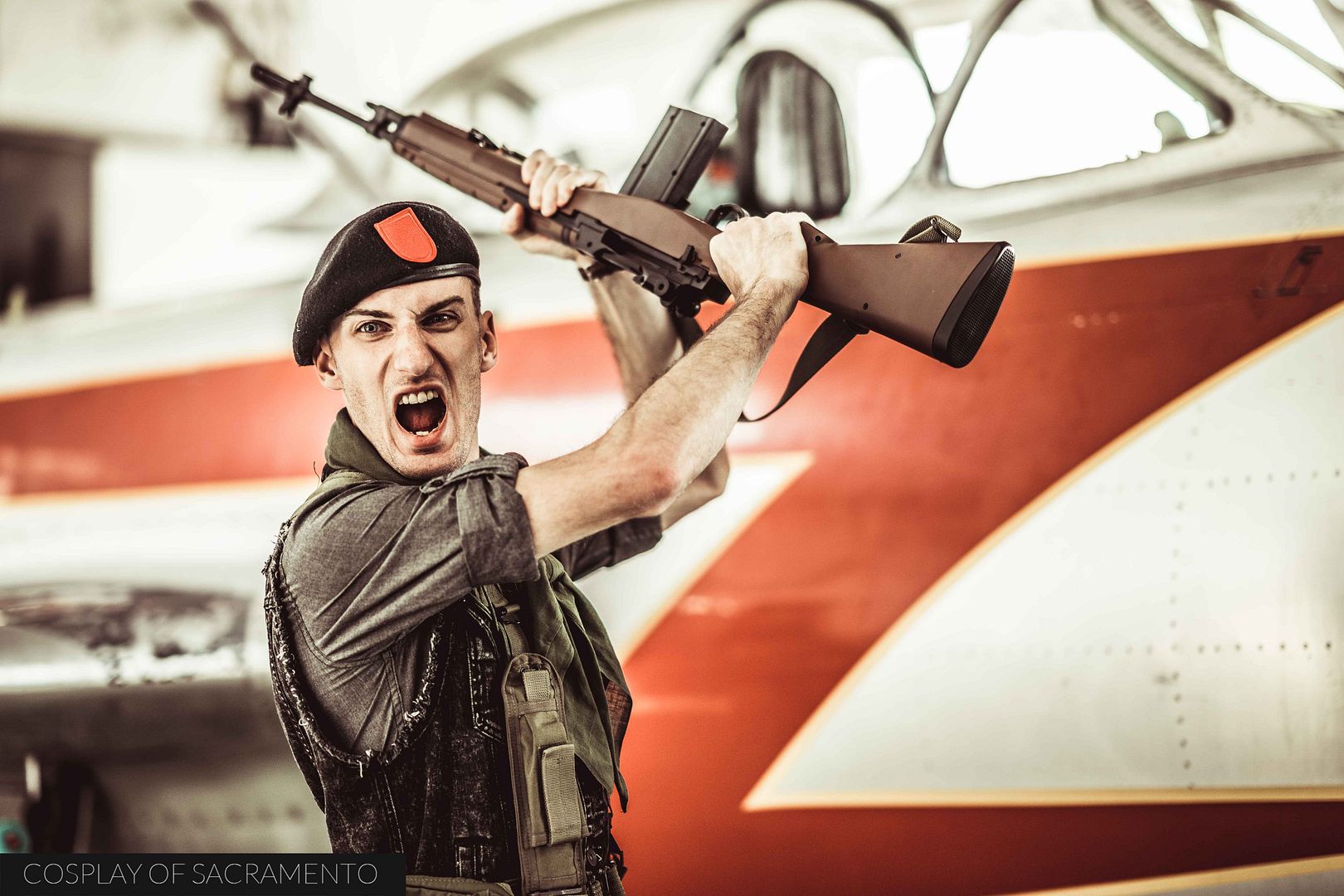 We arrived at the Oakland Air Museum and began with some individual portraits inside the main hanger area. Each person that came out got a few individual portraits in front of one of the planes in there. I always prefer to do something with a little personality so I had each person pose in a way that expressed the character that they were cosplaying. Besides the Dreadnoks we had members of GI Joe, Cobra, and other fandoms in attendance.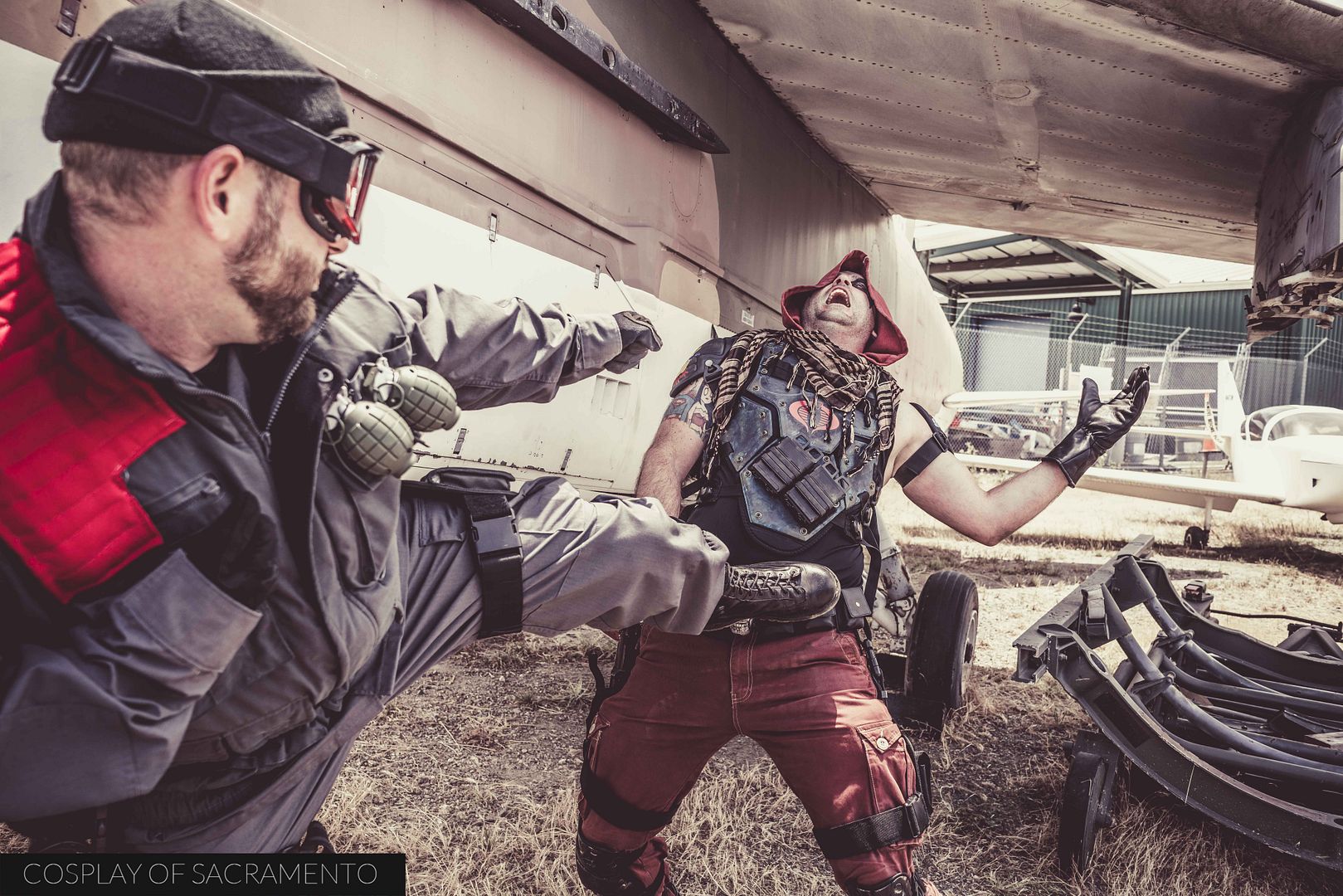 Going outside we took advantage of the areas around the planes to get some action shots done. Here's a pic of Low Light kicking Zartan, the Dreadnok leader, in the stomach. Shooting these action sequences was probably my favorite as capturing action shots is what I like the most. It's fun to get different angles of the action that is going on. I have a heavy influence from comic books, so often I like to take pictures that could have come out straight from a comic book panel.
Poor Big Ben! It looks like Firefy is really giving him a hard time in this photo. You'll notice that most of the photos have a heavily stylized look. I purposely wanted to edit the photos in a way that brought out some of the grittiness of the Dreadnoks. I felt that this particular palette of colors gave an older feel to the pics. Since this era of GI Joe cosplay was centered in the 80's, I wanted to go for an 80's feel. All the colors are there, but they are muted.
I didn't do this for too many of the photos, but for some I did dip into Photoshop to add some gunfire and graphics. In the GI Joe cartoon, the Joes and Cobras didn't really actually fire bullets, rather they fired red and blue laser beams at each other. I guess that was to keep the cartoon less violent, but I wasn't about to do that for these shots. I was able to find some nice gunfire graphics to use for this and other photos.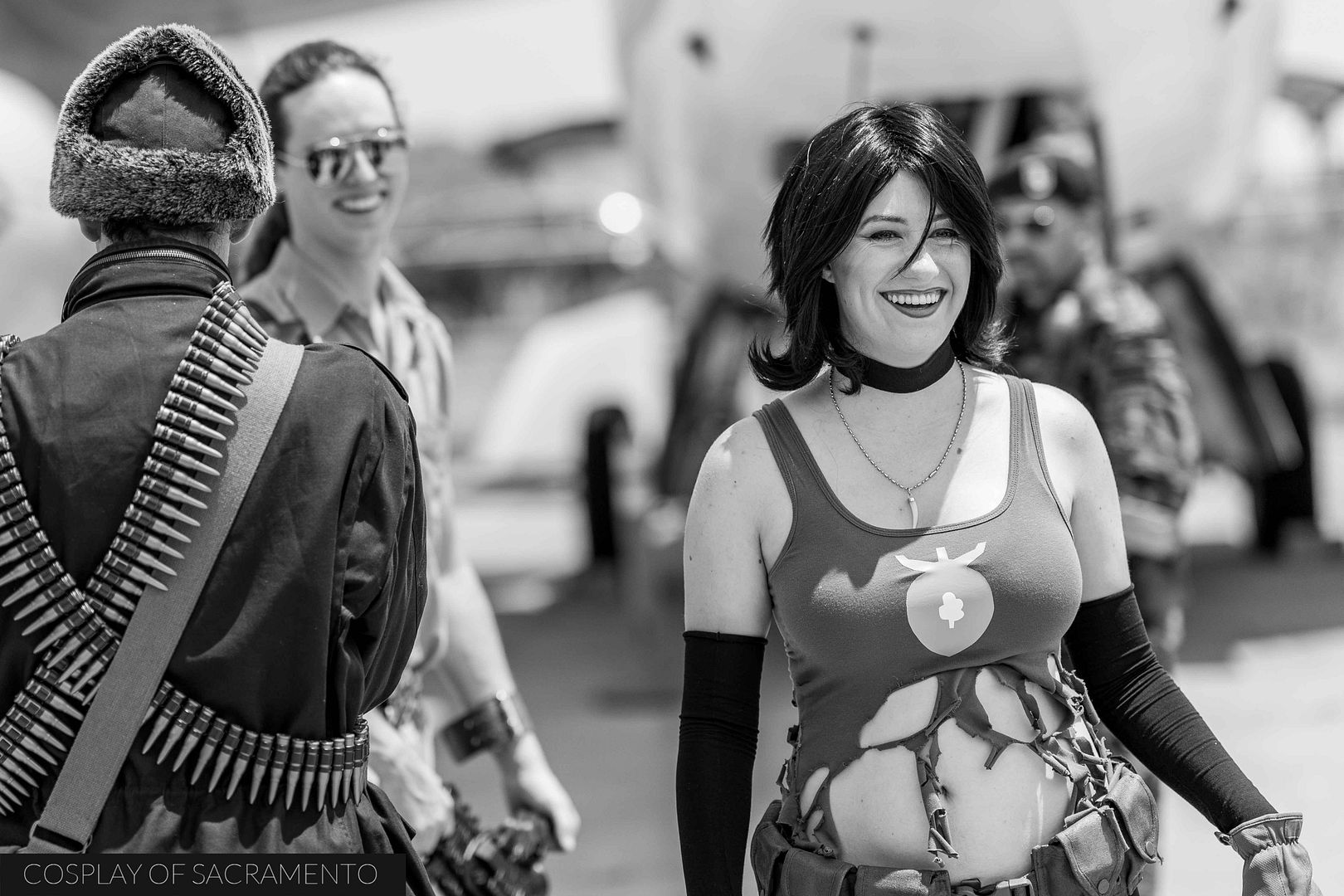 This was a really successful event and all who attended had a really fun time. The Oakland Air Museum was very accommodating to us! It was all smiles as the Cobra 1st Legion took photos, check out the planes, and made some videos!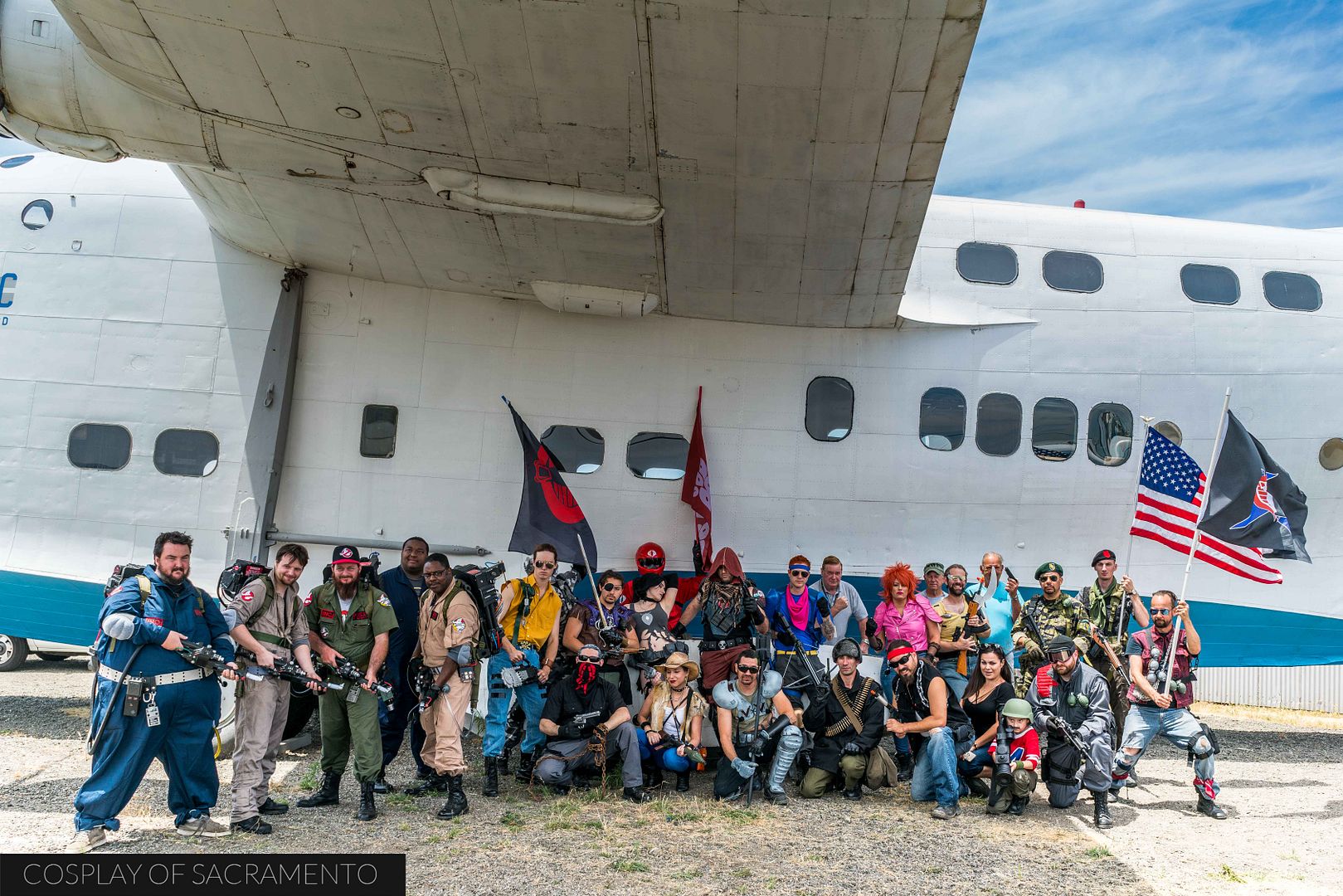 What a great day out in Oakland! Thanks to all who came out and a special thanks goes out to the organizers of the event. I felt everything went smoothly. Here's a pic of everyone who came out (except for the Mandolorian Outer Rim guys). Check out all my photos from this awesome event by
CLICKING HERE
.