Author: Luke Cheng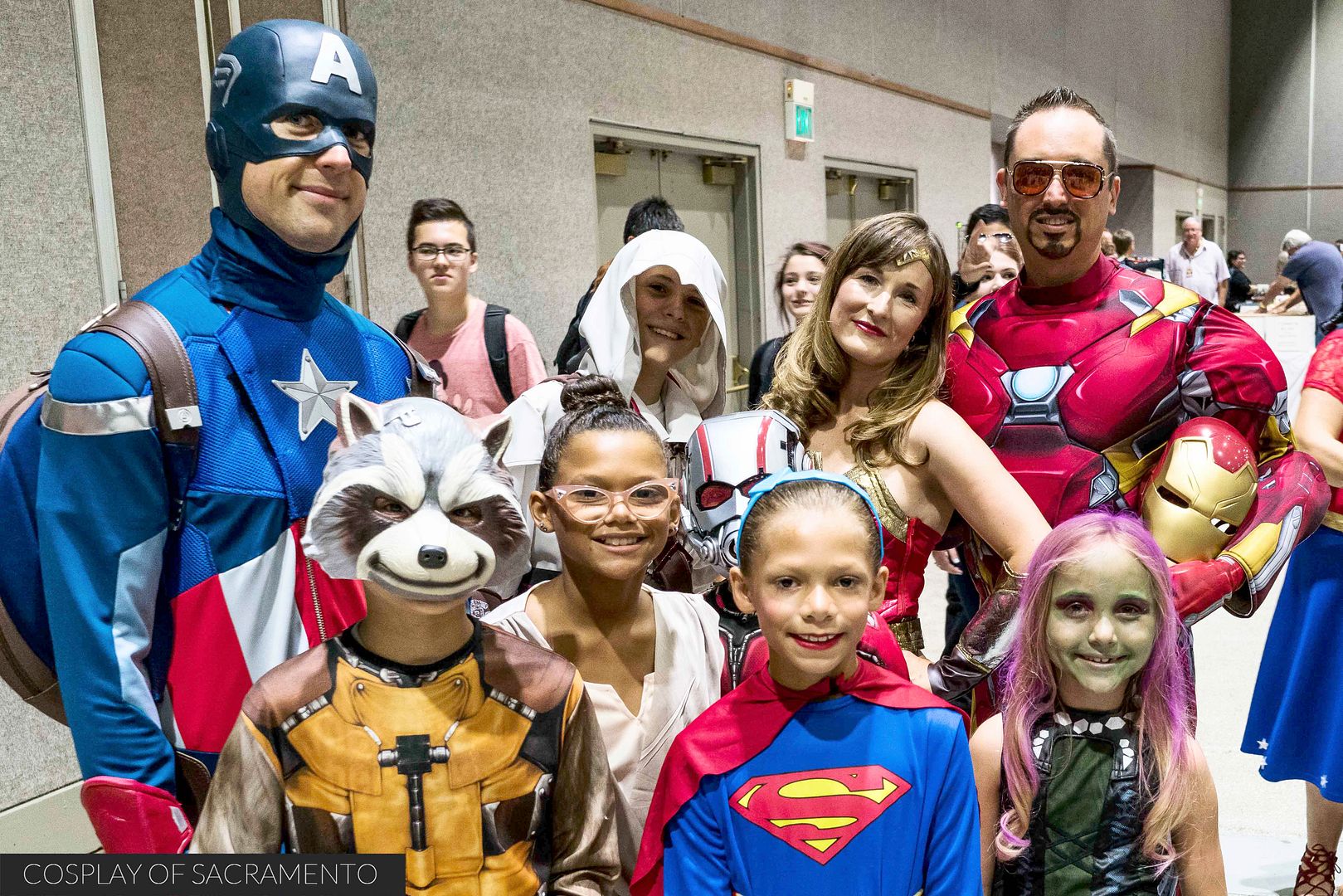 The second ever Modesto Con took place this past weekend and I was on hand to check out all the festivities. I remember enjoying Modesto Con last year and this year I was reminded why. It's a well-organized event that is great fun for all ages. A lot of thought went into this convention so that all who attended had plenty to enjoy. Though Modesto is a bit of a distance from Sacramento, I'd wholeheartedly recommend coming to Modesto Con. It's that good!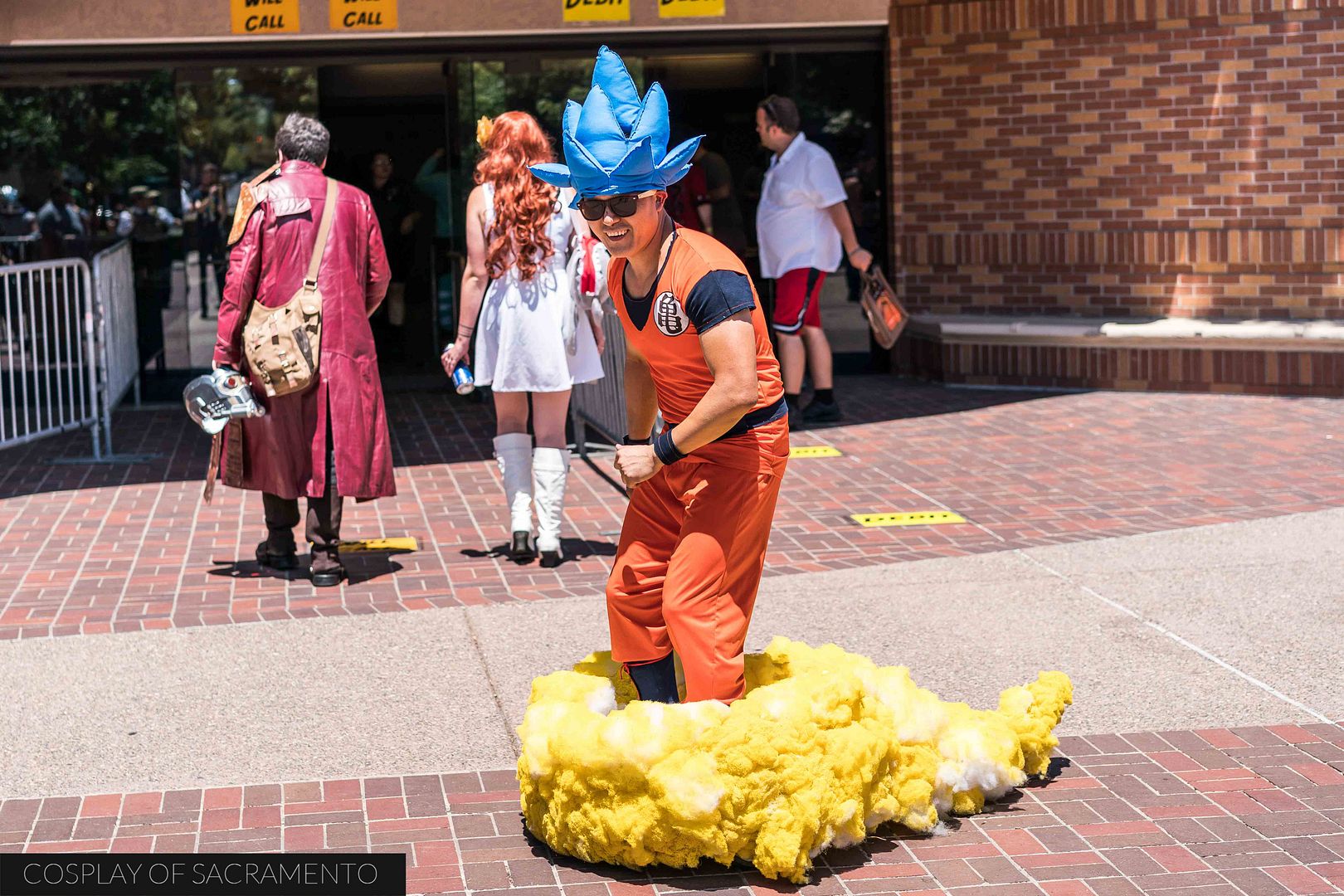 It was a pretty warm day on Saturday, but the plaza out front was filled with people hanging out, entering the con, and taking photos. A lot of cosplayers came to Modesto Con, some with some very unique parts to their cosplay. Check out this amazing Dragon Ball Z cosplay. His cloud was motorized and he was zipping in, out, and around the con!
A number of special cosplay guests were inside the con at their tables. It was great seeing Jedi Moon Cosplay hanging out with an assortment of cool things on display. She was in her signature Sailor Moon-Jedi mashup that she is well-known for. We got to catch up a little at her table.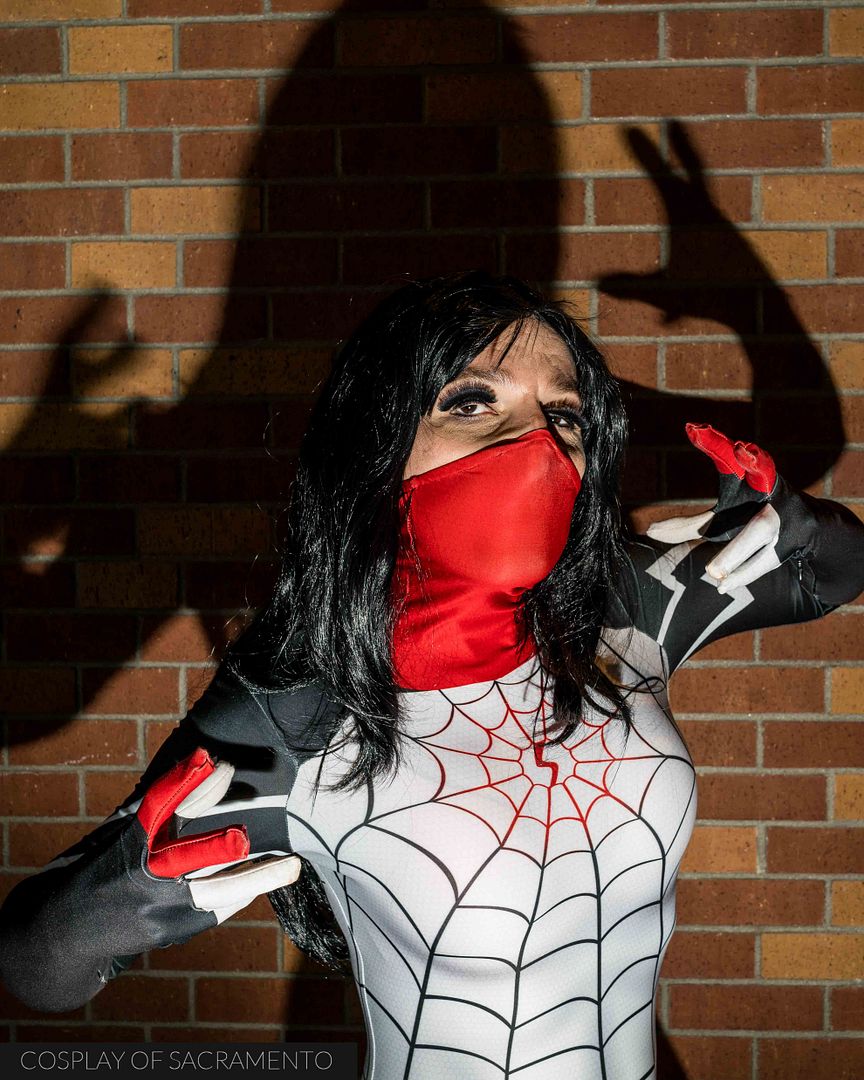 The main concourse of the convention center had this great brick wall that made for a very nice backdrop. With the right lighting settings, I was able to get it to look like a night scene in an alley. I did a few shots with Cammie and Trent on this wall. I always find it amazing how you can use lighting to transform the look and feel of different environments. Nobody could probably tell this was inside a well lit room full of convention goers!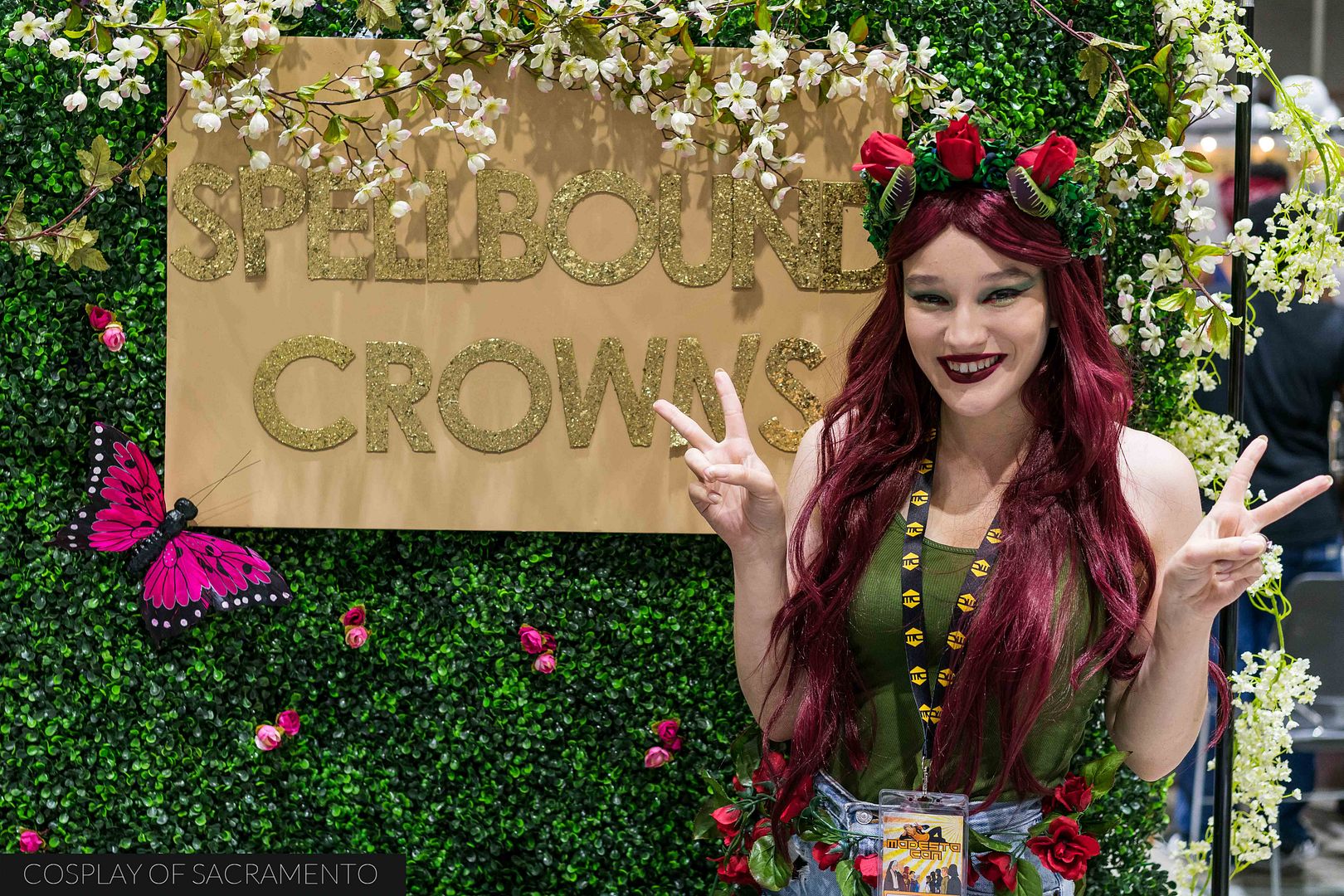 It was a great surprise to see Necikait at a dealers booth in the main dealers hall. You've seen plenty of my pics with her on the site already, but here's one as she's helping out a friend's crown store. The dealer hall had a good amount of items to see and buy. A separate large room held the artists alley, so the two combined made for a very large area to walk around and browse. Thankfully, both rooms had the AC cranked so everyone inside felt comfortable away from the scorching summer heat.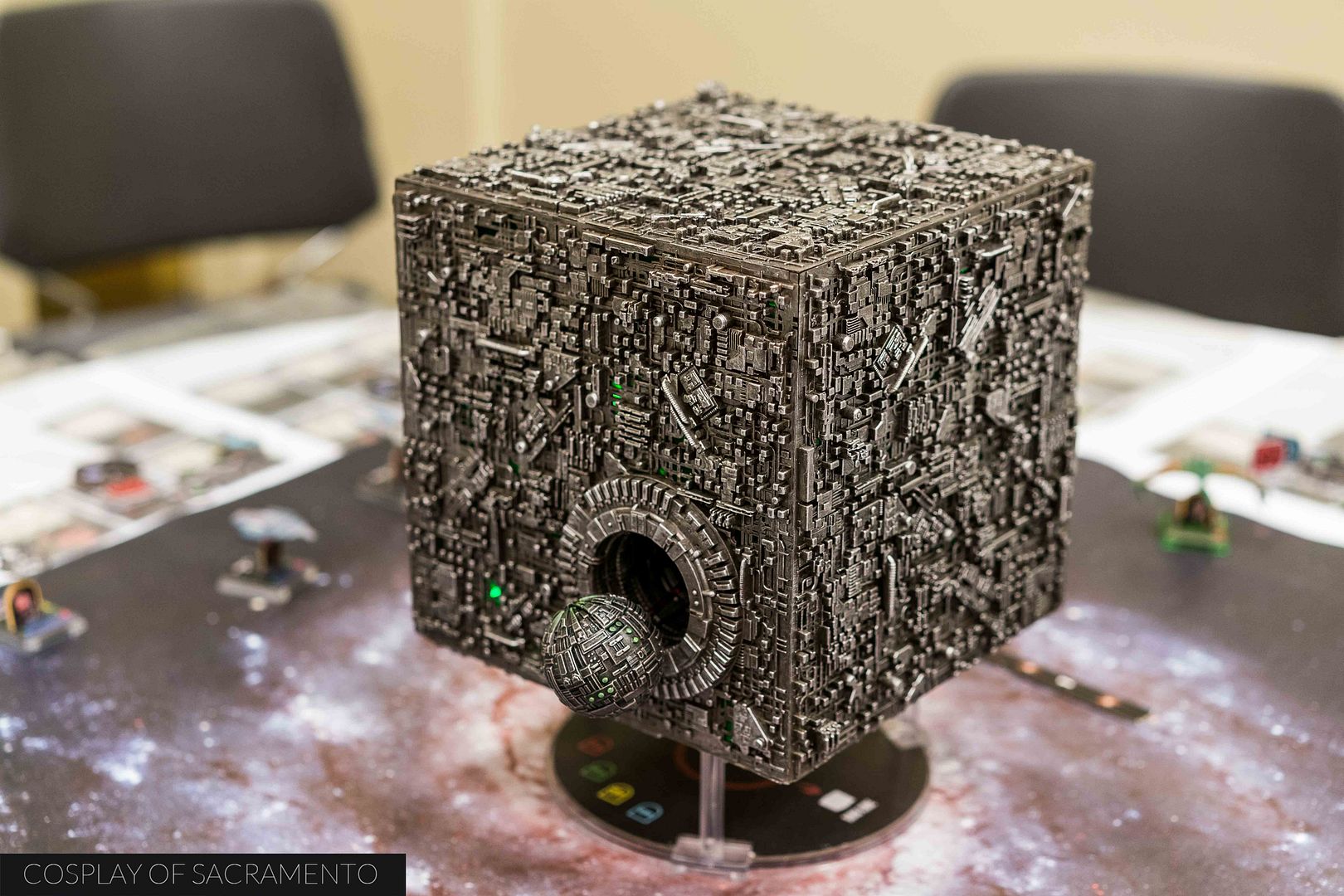 If you went downstairs, you'd find Modesto Con's games area. This area held both video games and board game/table top games. This Borg cube piece really stood out to me. People who were interested in Star Trek could sit and learn how to play this strategy game. As the day went on the game room held more and more people competing with each other.
Video games were very popular to play in the game room. Many folks brought their own controllers to play against other con attendees. Most of the games at the con were modern games on the Playstation 4. Quite a few screens were dedicated to Tekken and Street Fighter matches. If you love fighting games, this was the place to be. You could literally spend the entire con here taking on different people.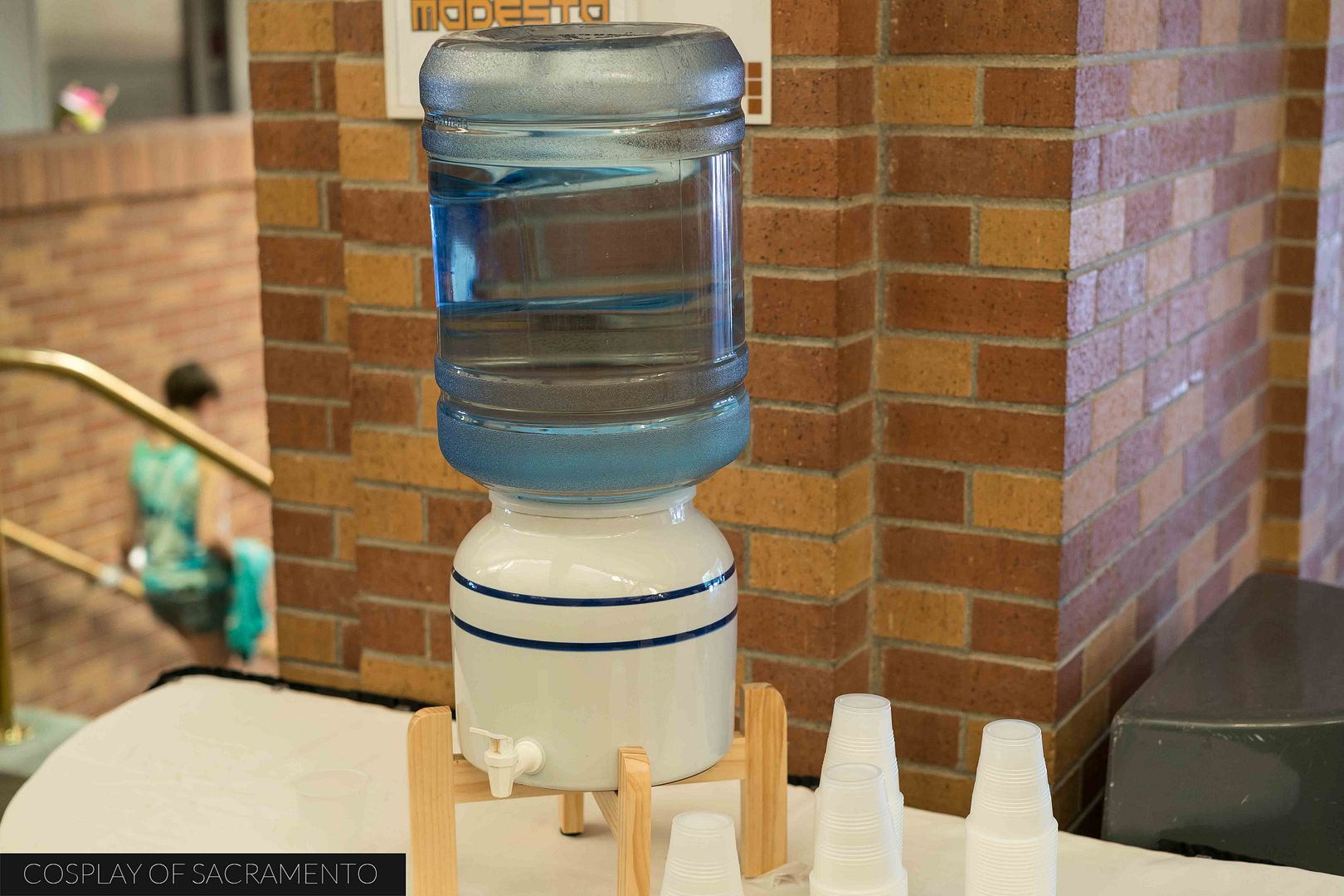 Now this is something I don't see at many events... free water! Sure, there may be drinking fountains at some large meeting centers, but Modesto Con had these water stations scattered around the convention area for people to get hydrated. The stations had plastic cups so that they could take the water and go. I thought this was extremely considerate, a class A move by the organizers! Round of applause for this for sure!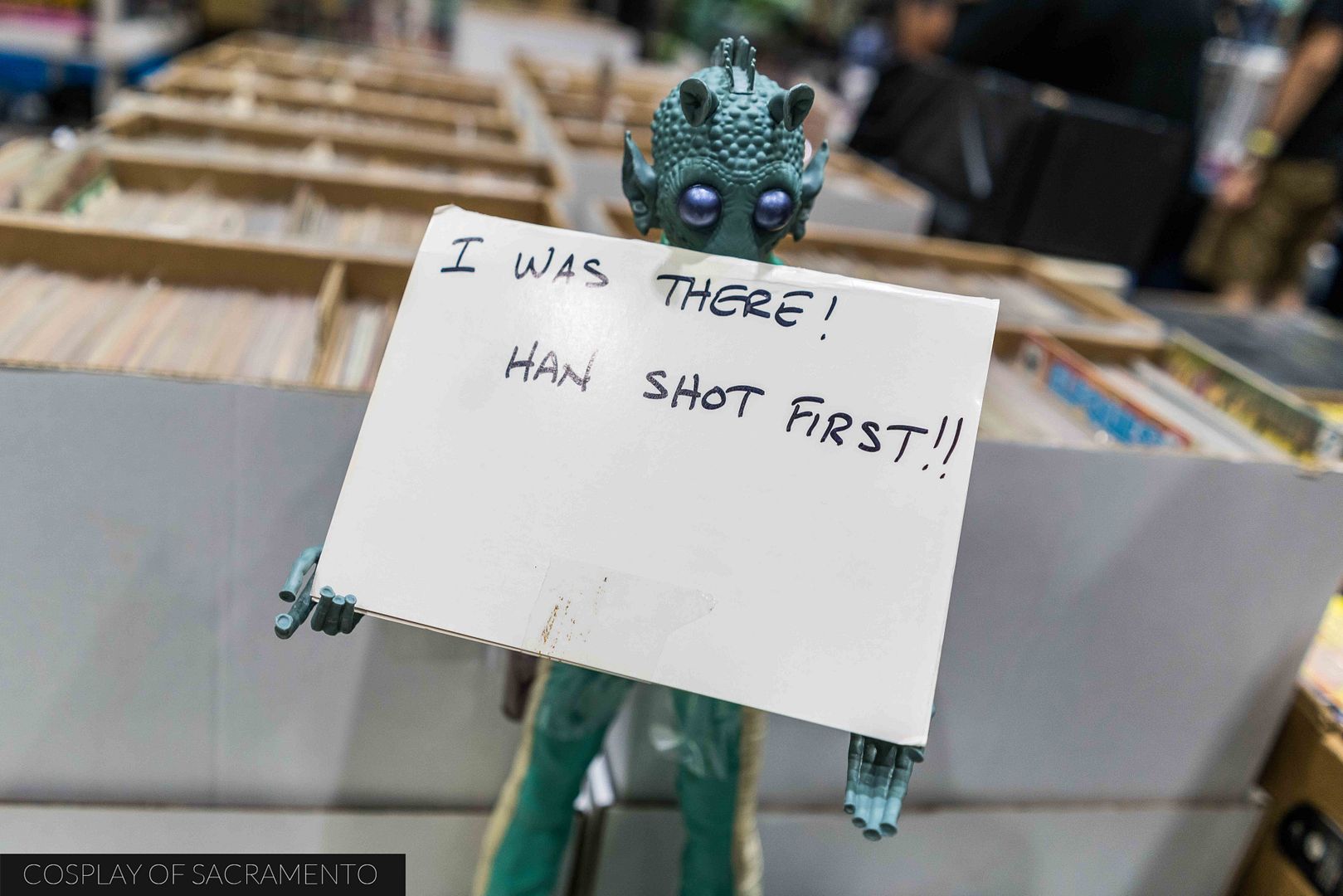 I have to say that this year's Modesto Con was a blast to attend. I really enjoyed the entire atmosphere here. Though Modesto Con was pretty well attended, I think even more people should come and check it out in the future. This year the con was a two-day event, but I was only able to participate in the first day. Maybe next year I'll be able to do both! We'll see! For a full gallery of pics from Modesto Con,
CLICK HERE
.