Author: Luke Cheng
This past Friday I got together with jessakidding (IG) and madamgoregasm (IG) for a very special themed shoot. We would be capturing images of their Ash and Misty cosplay with... BLOOD!!! This shoot would definitely be darker in mood and tone, so I went with a very stylized look for my photos. I hope you enjoy this unique take on these characters!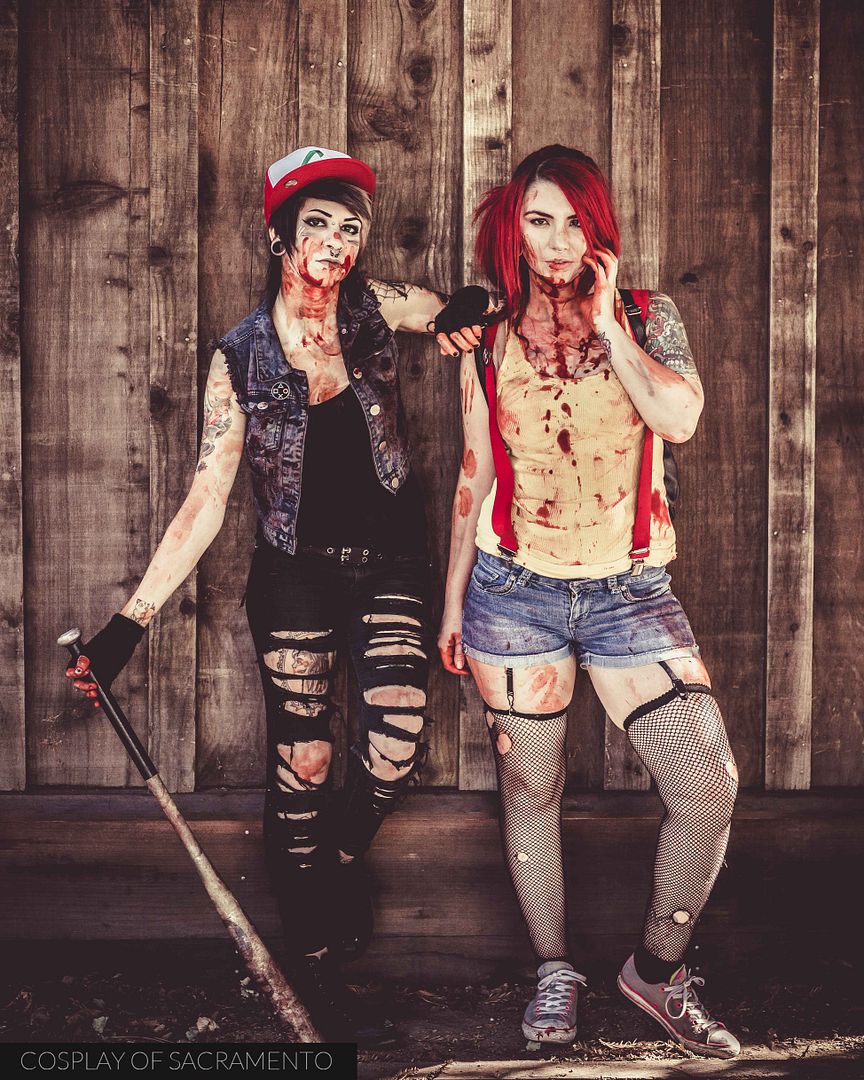 Jess suggested shooting in midtown Sacramento so we met up there in the late afternoon/early evening. The weather was absolutely perfect for a photoshoot. I quickly spotted a wooden wall near us and thought that would compliment the look of our theme nicely. Our first shots were taken in front of it. Though we were in the middle of the city, the look takes you into the woods a little.
These girls were not afraid to get a bit violent! That blood had to get there somehow! Many of the shots we took were images of one attacking the other in various ways. This was definitely in the sinister realm of Pokemon! Jess brought this beat up old aluminum baseball bat for a prop. It's grungy look complimented the photos we did nicely.
This particular shot was obtained by using the Sony a9 camera. I've been using it for a while now and have been loving it. For this photo, I set the camera for a very high frame rate and had Jess jump towards Ash with the bat. There were a lot of frames to choose from, but I liked this one the best. It's awesome when a camera can shoot lots and lots of frames so that the photographer has the choice to find their favorite image from the burst.
Besides the violent pics, I wanted to do some sillier ones as well. In the cartoon, Misty gets mad at Ash quite a bit. I wanted a photo of Misty being mad while Ash is like "What the ****!" I loved the expressions the girls were able to make for these types of photos.
And to balance out some of the silly photos I also got a few that were more sensual... well... as sensual as blood covered could get. Here's a great pic of Misty trying to cozy up to Ash with no luck whatsoever. Again, both the expressions that these girls have are absolutely perfect!
To finish off the shoot I did a few individual shots of both girls. I chose to do one set in natural light and the other with my new flash. The photos I took in natural light were processed with the same type of look as the other photos in the shoot.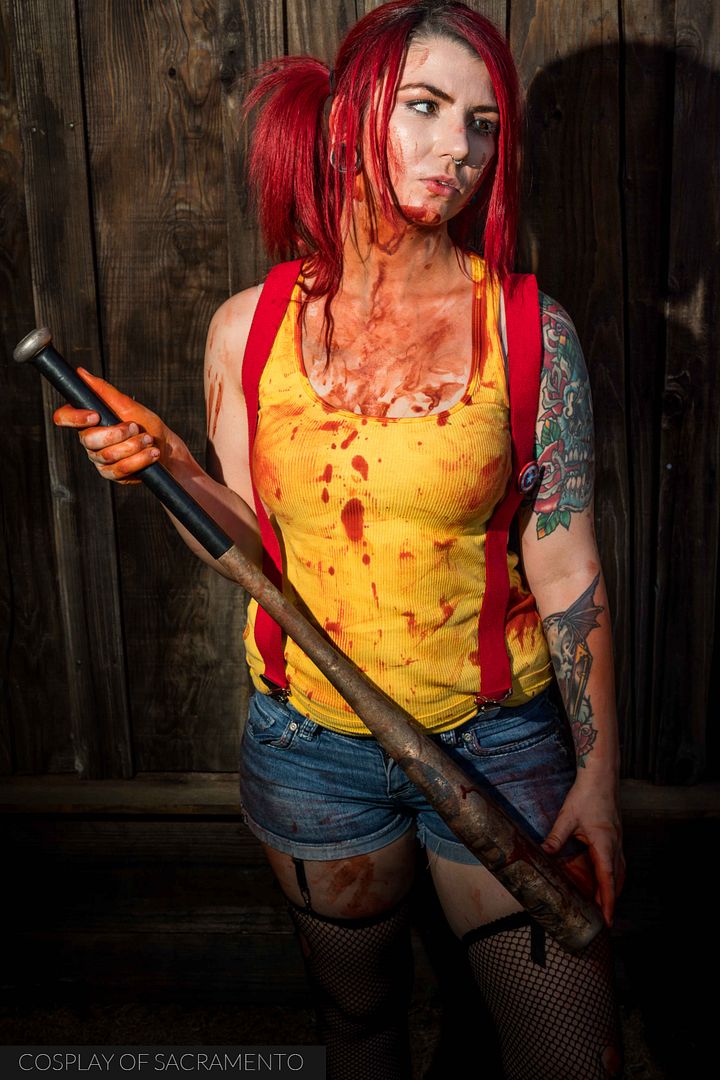 For the flash photography, I decided to forego my stylized editing for a brighter, more contrasty feel. The colors are bolder, and I like this look as well, but I felt the previous editing techniques were great for the overall theme.
All-in-all the shoot was a lot of fun. I loved working with both girls on this shoot and would do it again in a heartbeat! If you enjoyed the photos here on this blog post, I suggest checking out all the rest of the photos in my gallery.
CLICK HERE
to see the full set!