Author: Luke Cheng
Day two of SacAnime was an incredible experience. There was so much to see and so much to do! I was excited and had a lot of energy, but I feel like I was only able to see a fraction of the content presented at the con. Today I made it a goal to get photos of outstanding cosplay, check out some group gatherings, listen to some panels, and attend the Geek Fashion show. It was a lot to attempt, but I gave it my all!
One of the first things I did when I arrived was to go see the Final Fantasy and Overwatch gatherings. They were both going on at the same time so it was easy for me to bounce back and forth between them. I am a huge fan of all things Final Fantasy, so I had to check out the cosplays there first. The gathering welcomed the entire series of Final Fantasy games, but the majority of the cosplayers were dressed in Final Fantasy XV cosplay, which makes sense as it is the latest release.
I wasn't the only photographer capturing all the gathering action. There were a ton of others out there with their cameras clicking away. I would say most of the photogs were at the Overwatch gathering. The Overwatch gathering was absolutely HUGE. The group took up a huge portion of the upstairs balcony. It was hard to find a spot amongst everyone to take pictures but I managed well enough. I'll say this... there will be no shortages of Overwatch images coming out of SacAnime!
Though I would call myself a bigger Final Fantasy fan, I really do love Overwatch and play it quite often on the PS4. Blizzard has a great game on their hands as it has really become a worldwide phenomenon. They have continued to update the game with new characters and skins so that gamers continue to keep interest. Cosplayers definitely have a huge choice when it comes to their Overwatch cosplay. Thanks Blizzard for all the variety!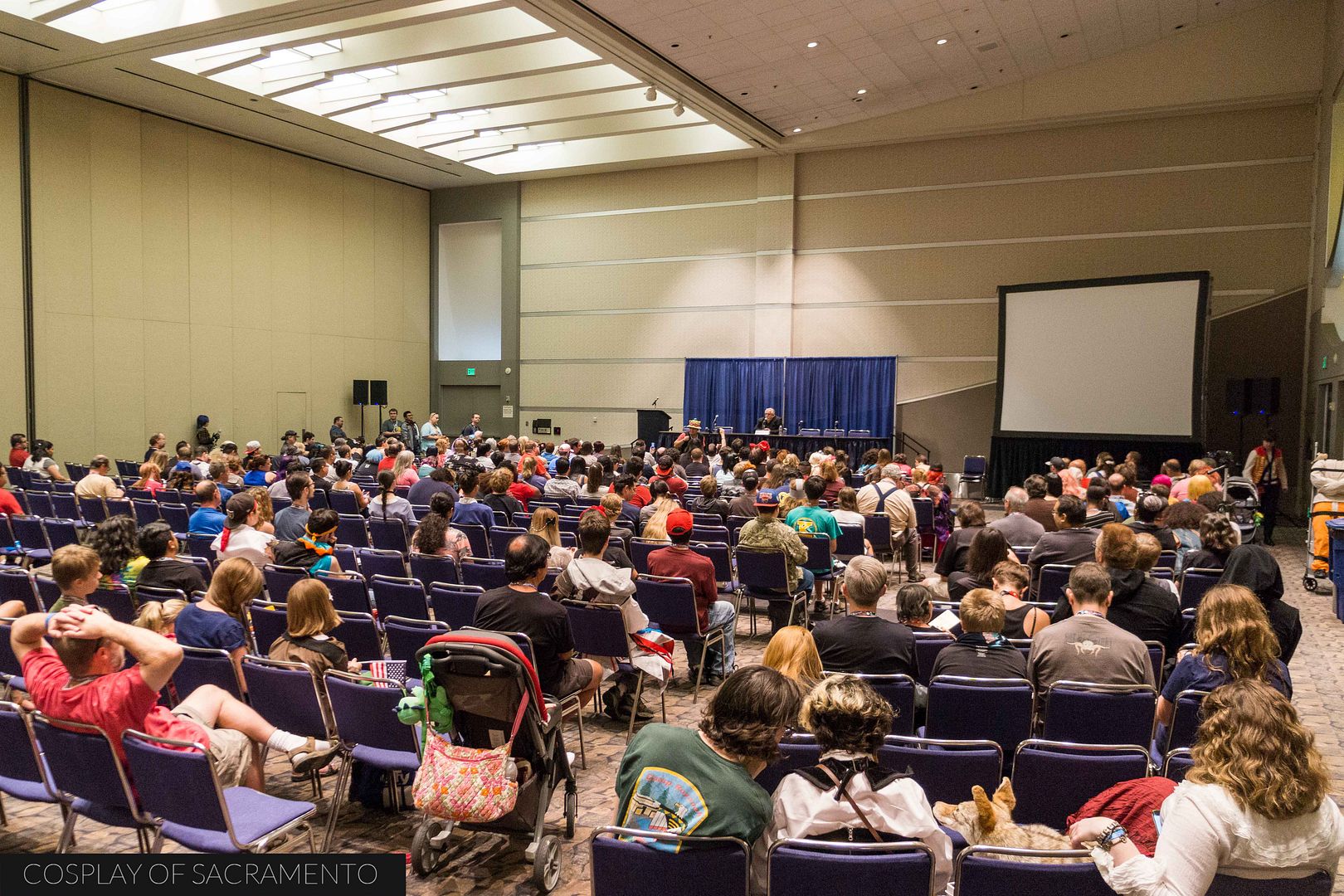 When it got too hot I decided to go inside and check out some of the panel rooms. These rooms ranged in size from a smaller hall to a big auditorium like the one pictured above. SacAnime had an amazing list of celebrity guests this year. Con-goers packed the rooms to see and listen to their favorite stars.
The question and answer portion of panels is one of my favorite things to be a part of. I like it because I love seeing fans interact with their idols. There is genuine emotion that often comes out as well as some really great questions. The picture above show a fan asking John Ratzenberger a question. You'll recognize John as one of the main characters of the old Cheers sitcom. If not, then you'll probably know him as one of the voices in your favorite Pixar movie.
Also taking place inside were the numerous game rooms. Long tables were set up so that people could come and play competitive card and board games. Board games have become increasingly popular. The complex nature of many of them are a lot of fun. The awesome thing about this at SacAnime is that many of the board games are provided. Just pick one that you want to try, get a group together and have a ton of fun!
Be it board games or card games, there are always people around in the rooms willing to get a game going. Of all the local cons, SacAnime has got one of the biggest rooms to play in. It was really impressive to see how many people were in there competing. If video games are more of your thing, another room was set up especially for video games. SacAnime really does have it all if you're looking to play!
The Geek Fashion show is an event that I love covering. I regretfully missed the Stockton Con show, so I was really happy to attend this one. The Geek Fashion show is an event that showcases clothing lines that appeal to people who enjoy con-related things like Star Wars, comics, steampunk, etc. The models who come up on stage showcasing the clothes are all part of the local cosplay community. The Geek Fashion show has become a showcase event that definitely shouldn't be missed if you can help it.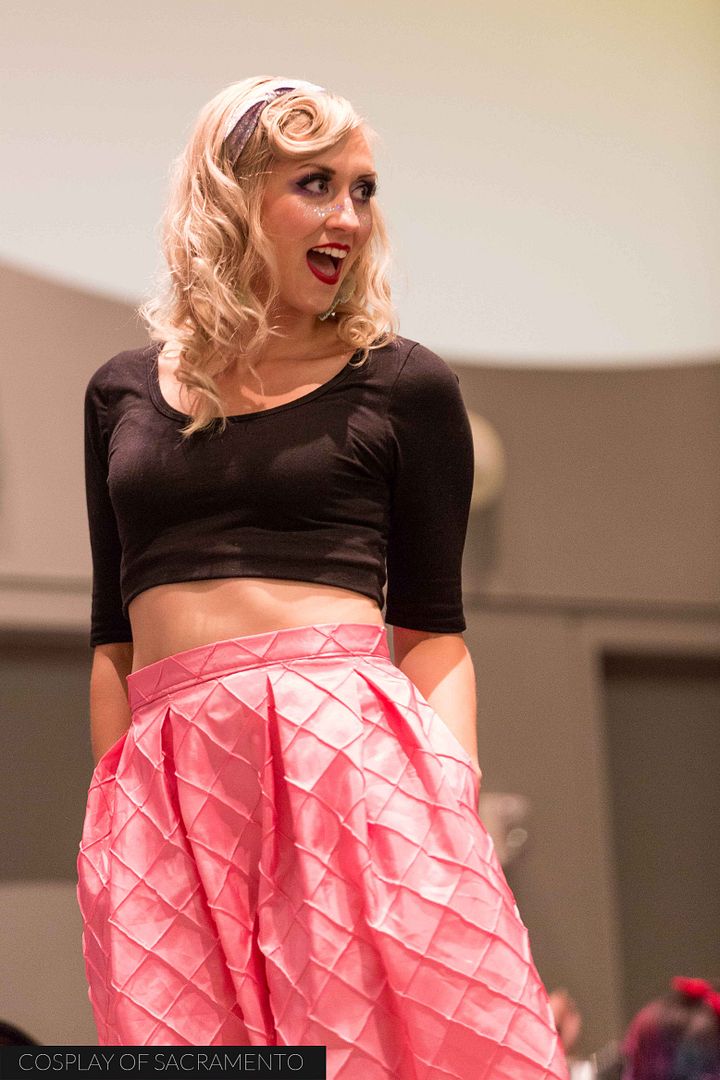 It was awesome to see many cosplayers I know up on the stage modelling some amazing designs. My friend November Cosplay actually had her own line of clothing to showcase today. She, and all the other designers, presented some really unique clothing I know many would be interested in trying out.
I waited until the end of the day to check out the autograph hall. I was avoiding it because there were many long lines earlier looking to snag a celebrity autograph. Many of the autographs at SacAnime are free - which is virtually unheard of in this day and age!
Whew, I had a really full day today at SacAnime. I felt that I really made the most of my day and can't wait to attend the third and final day of the con tomorrow. If you'd like to see my full gallery of photos from day two,
CLICK HERE
!