Author: Luke Cheng
It's October! What a perfect con to have right before we get to Halloween! Sinister Creature Con returns to Sacramento at the Scottish Rite Masonic Center for a spectacular two day event. Sadly, I was only able to attend the second day of the con this year due to scheduling conflicts on my end. I made the most of my day through and tried to capture everything that went on while I was there. As with Sinister Creature Con shows in the past, there was a lot to see and take in.These shows are jam packed with awesome content.
The star of Sinister Creature Con is horror so naturally there were many horror items on sale in the main hall. Horror movies of all kinds were on display. There was everything from classic hits to extremely obscure films. You could really spend a lot of time lost in all the titles that people were selling. This really was a horror cinema fans dream con to go to.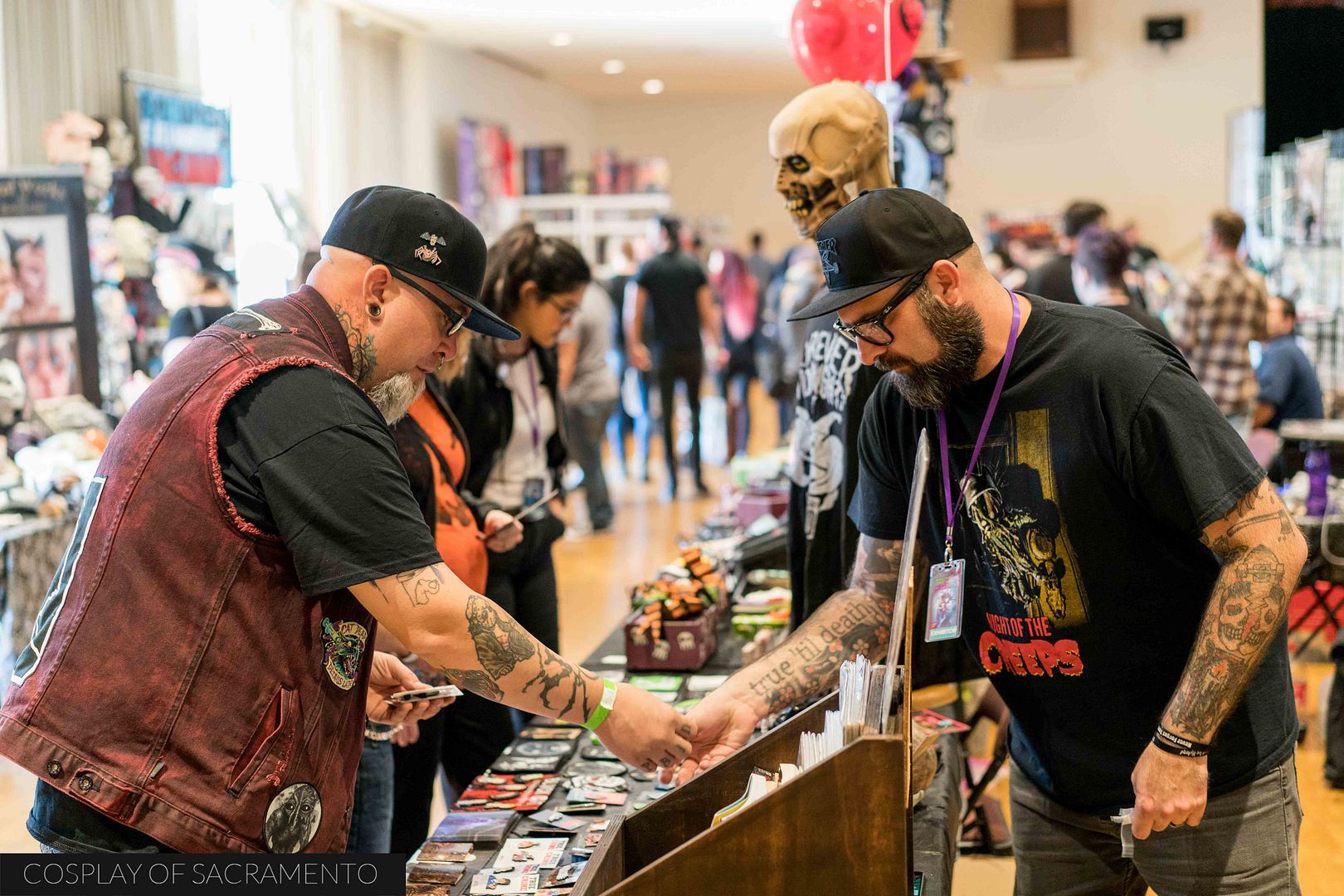 Besides the movies there was plenty of horror memorabilia to buy as well. From posters to jewelry to horror toys, Sinister Creature Con had many items on sale. There were vendors located throughout the con, not just the main hall. Multiple rooms had vendors as well as the entrance and exit. Some of the most awesome items could be found in places you may not expect a vendor to be at. I particularly liked the full head masks that one vendor had near the exit doors.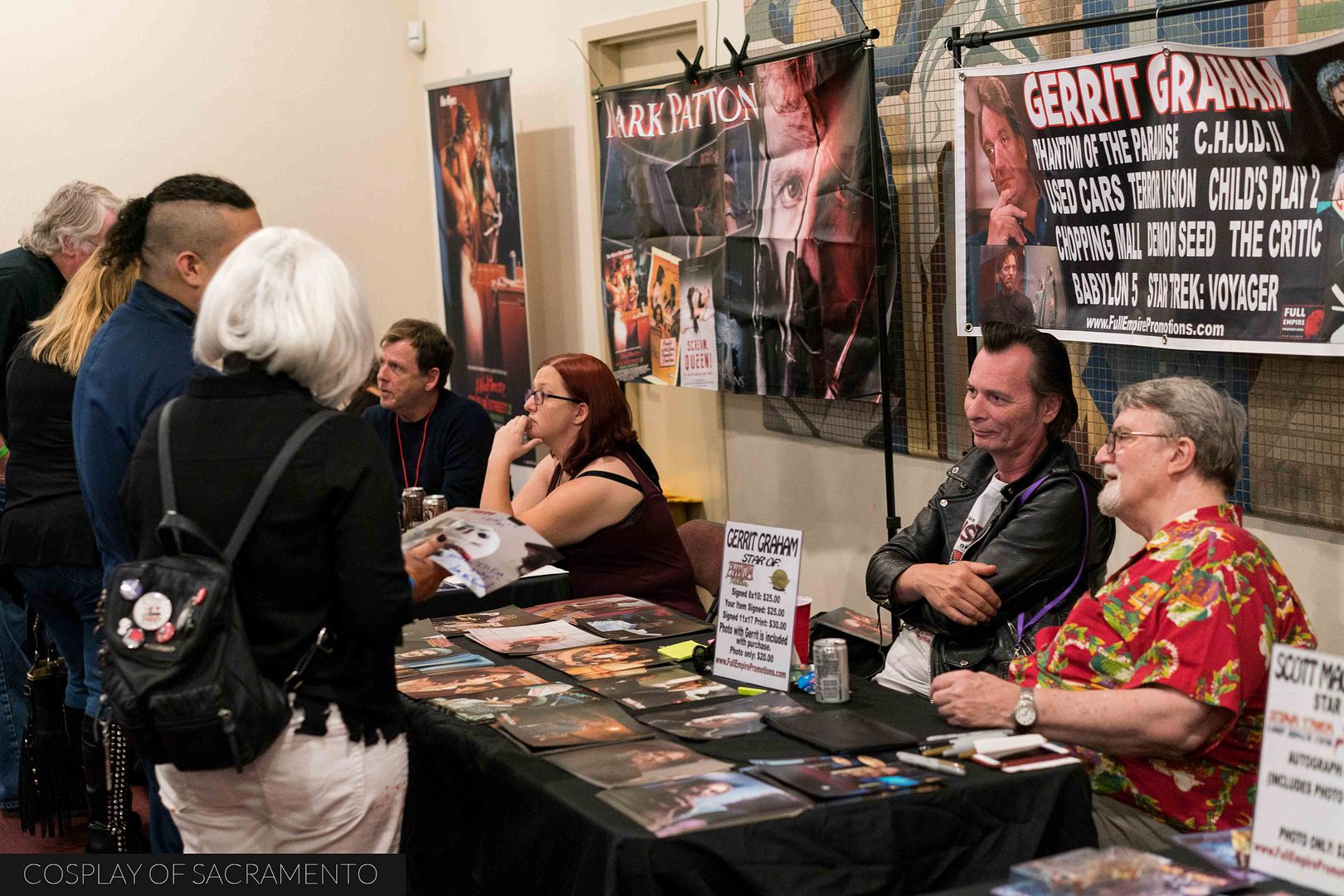 Another impressive element of Sinister Creature Con was the guest list. For a smaller con, this event certainly had many special/celebrity guests in attendance. It was really awesome to see the guests interacting with the con goers. I found that they were extremely nice and willing to spend a little more time with their fans. Some of the special guests also held panels in the panel room.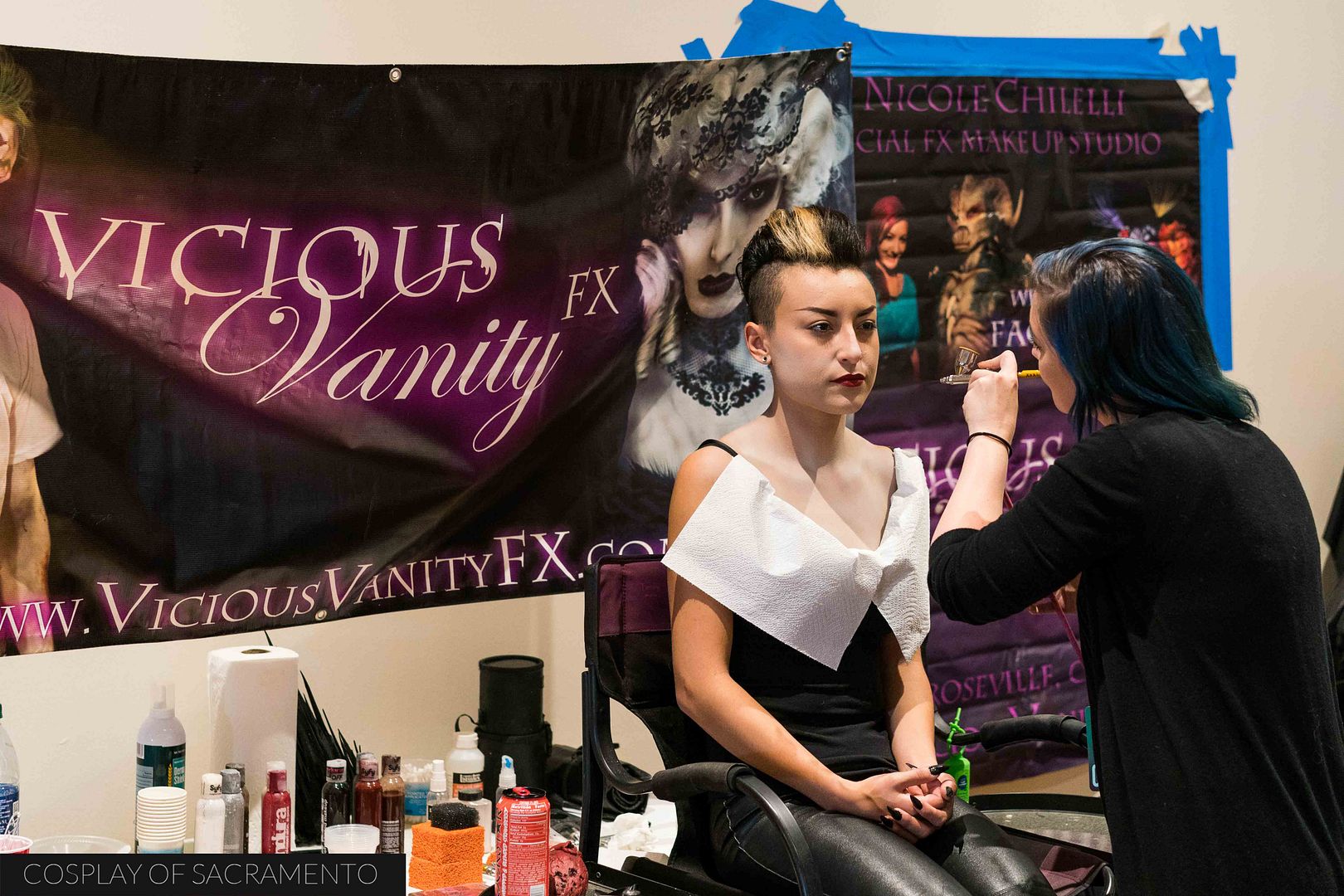 A really unique aspect of this con is the focus on special horror themed make-up. People had the opportunity to sit and have professional make-up done on them during the con hours. It was a ton of fun to see the delicate work of these special effects make-up artists being applied. There were quite a few vendors who did this in the main hall. This really makes Sinister Creature Con unique!
Unlike some cons where all the artists are grouped together, the artists at Sinister Creature Con were intermixed with the vendors on the main floor. Checking out artwork is one of my favorite things to do while walking around a con. Above is a photo capture of Poisin Dream Creations in action as she does some painting. Her work is really outstanding. Hopefully you said 'hi' to her today if you went!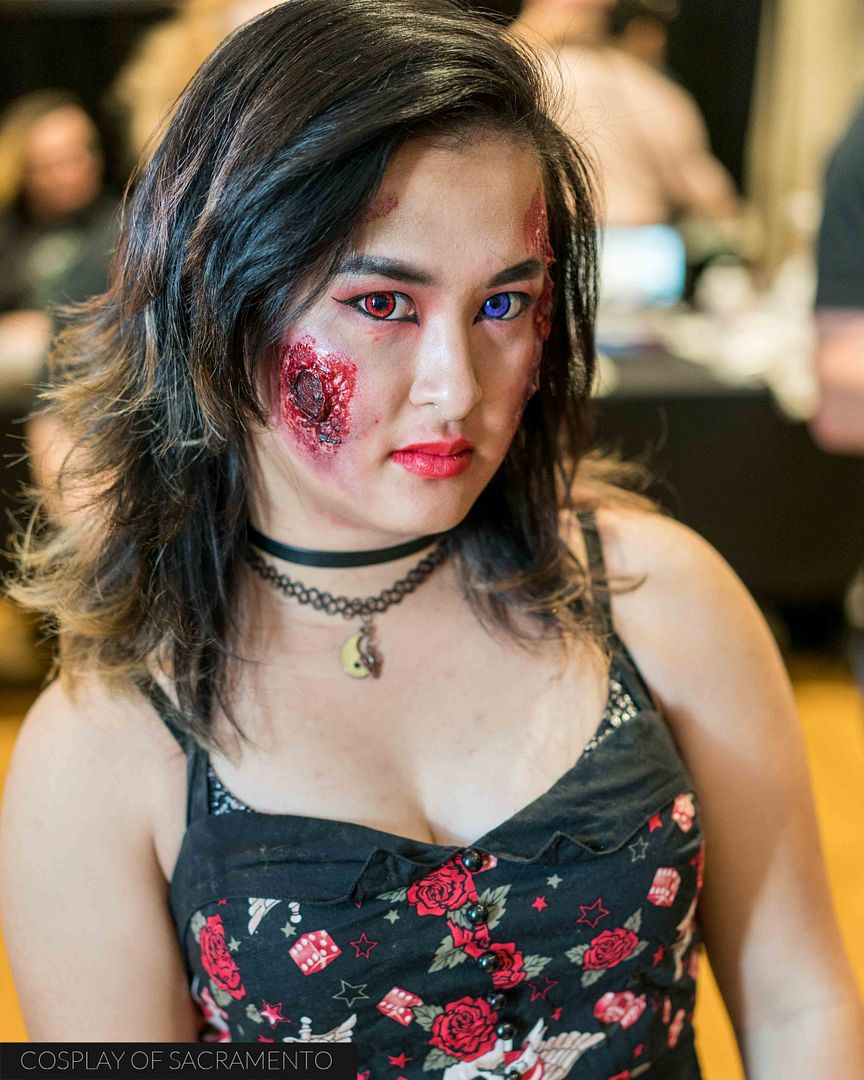 Walking around the con you would run into all sorts of people looking awesome. So while I was looking to shoot photos of cosplayers, the people with sweet make-up on were also on my radar. It's not something that I usually shoot, so it's pretty exciting to be able to capture this work when I can.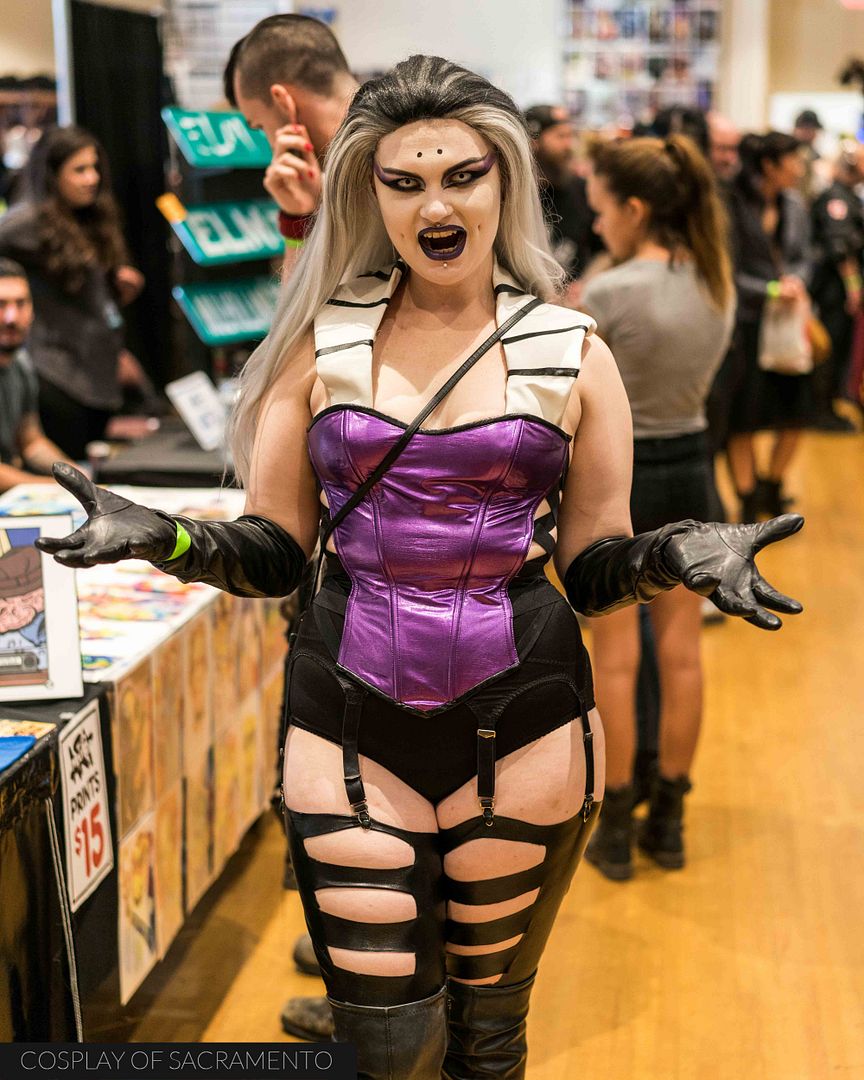 Sunday didn't have a ton of cosplayers out. I heard that there were much more the previous day as the costume contest was being held then. Oh well, I still was able to find some people looking awesome in Cosplay.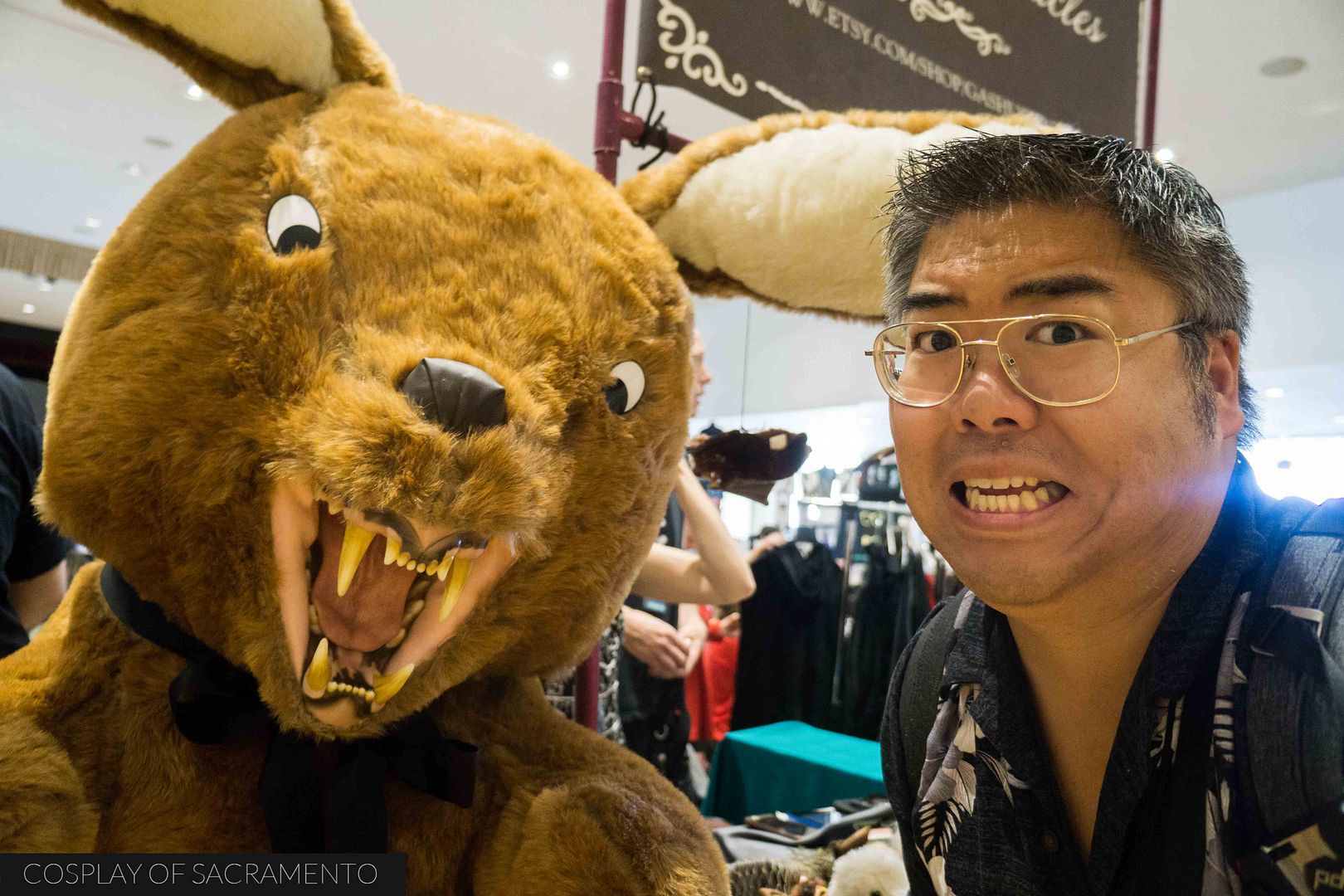 I was so glad to be able to catch at least a day of Sinister Creature Con this year. This is a special show and I think more people should come out to attend it when it rolls around again.
CLICK HERE
to see all the photos I took today at the con!