Author: Luke Cheng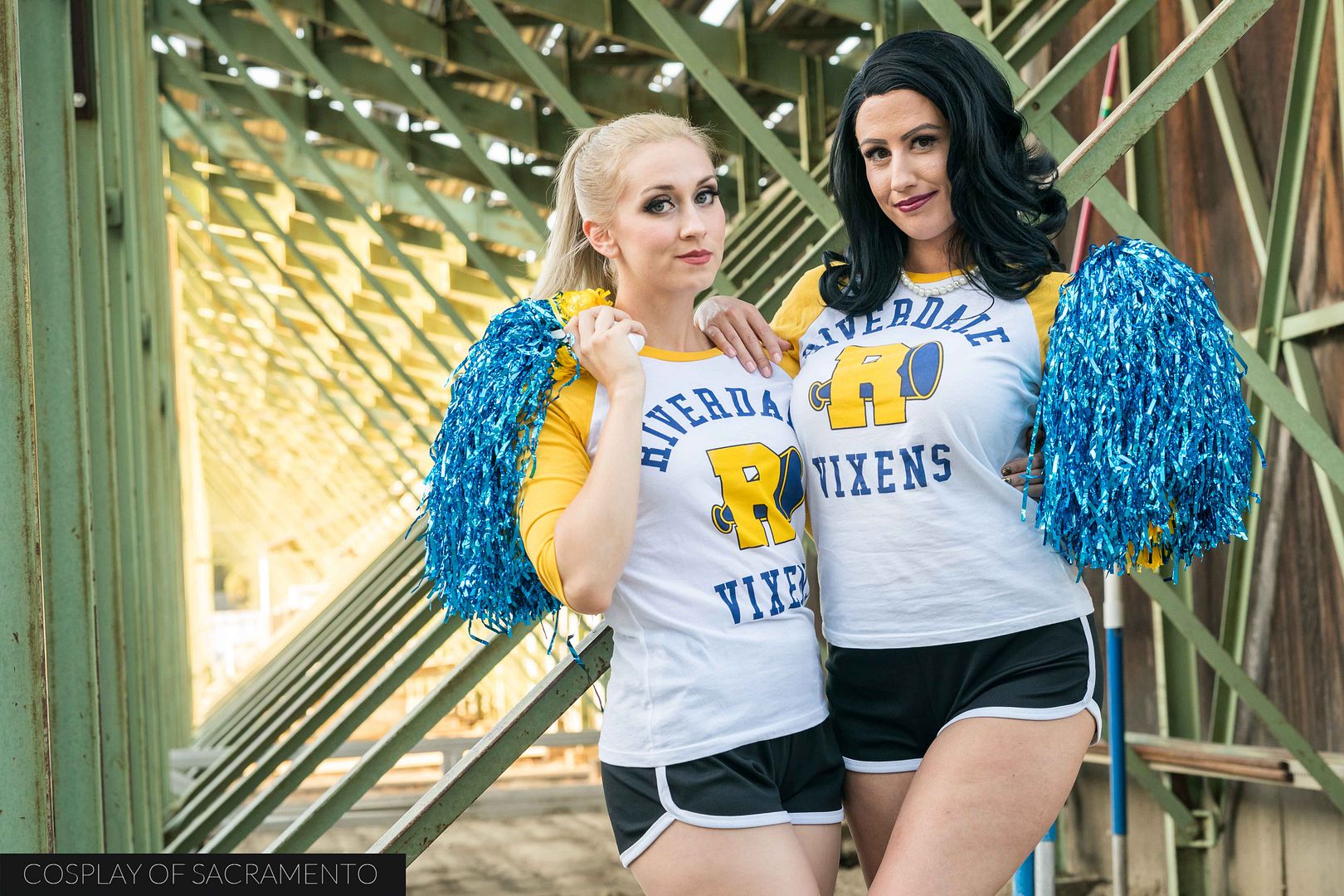 Anyone here enjoy the CW show Riverdale? If you do, you'll love this shoot I did last week with @novembercosplay and @crystalnoel as Betty and Veronica. Both were wearing outfits from Hot Topic, and we set out to feature the outfits in the photos. We wanted to get a school vibe so we went to campus and took some photos near the bleachers. It was the perfect setting for our photoshoot!
Also featured in this shoot were nails done by @espionage_cosmetics. November was wearing them and they looked fabulous. I was really surprised at the intricate design on them. I've gotta tell you, I'm usually not one to notice nails - but these were truly outstanding. This particular set matched perfectly with the outfits being worn. November really knows how to put an outfit together!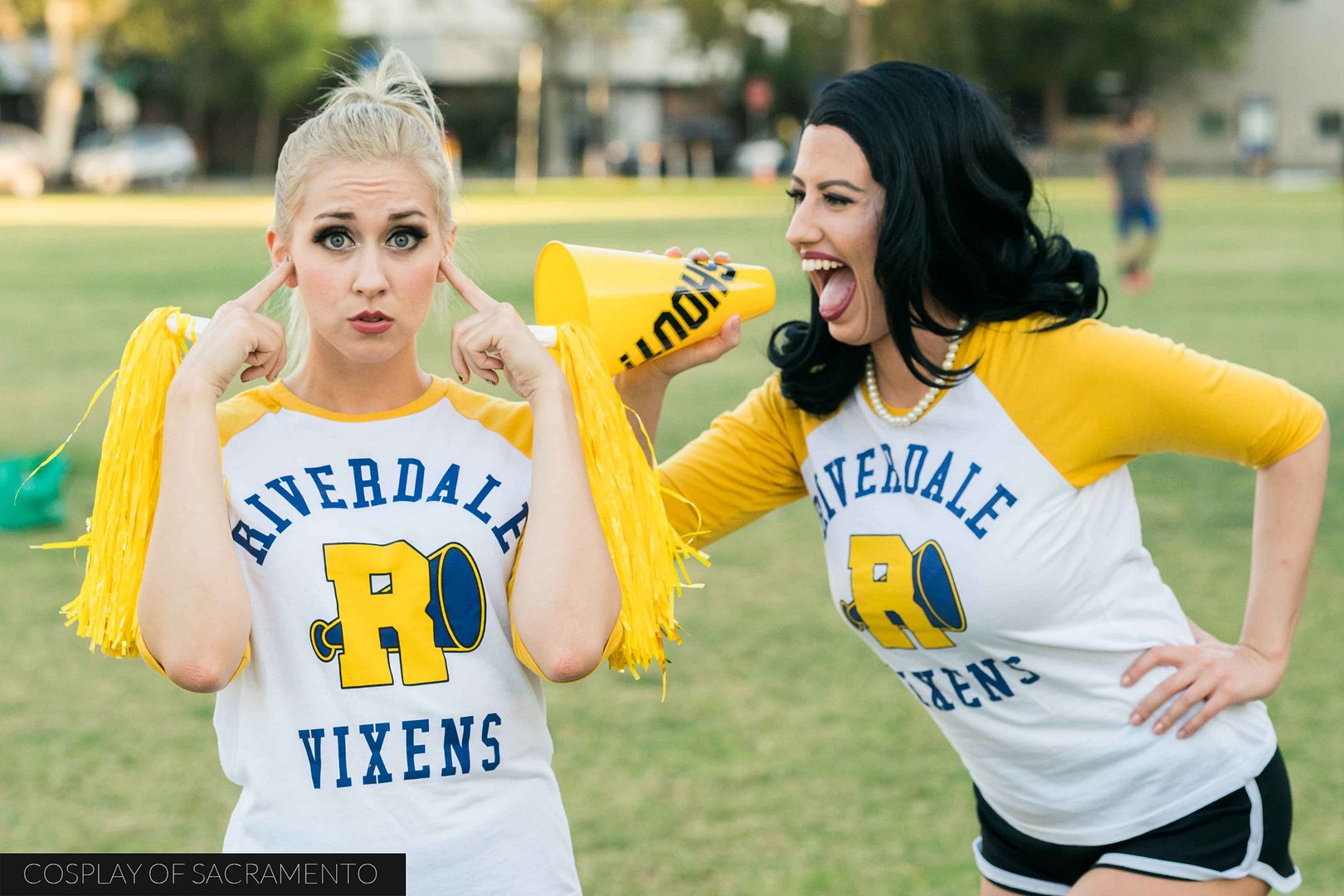 What would a photoshoot be without props? November and Crystal brought some really fun cheer leading props to the location. We used the pom poms quite a bit and the shouting cone was great for some fun photos. I really love this shot of Veronica shouting at Betty. I think it captures this relationship very well. The expressions that November and Crystal have are also priceless!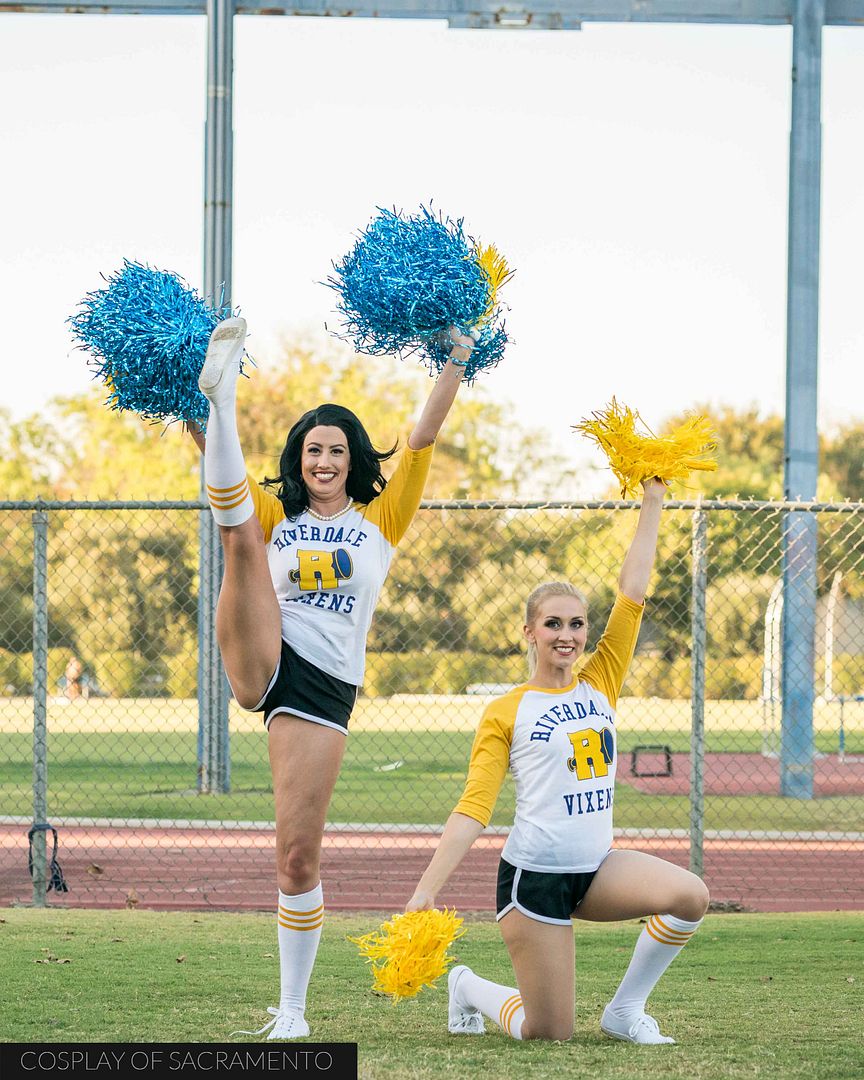 Turns out that Crystal used to dance competitively. Well... given that little bit of knowledge I asked her to do perform some moves to capture with the camera. After some stretching she really opened up and was able to do some impressive things! I guess dance is like riding a bike? You never forget! Crystal looked great doing the moves and I was so glad she was up for it!
The 'laying on the grass' shot never gets old, so we had to do a few of those. The campus had a huge field around us so we picked the best spot to get a shot from above. I particularly like the shots we got today because the colors work together so well. The yellows in particular stand out and make the picture pop.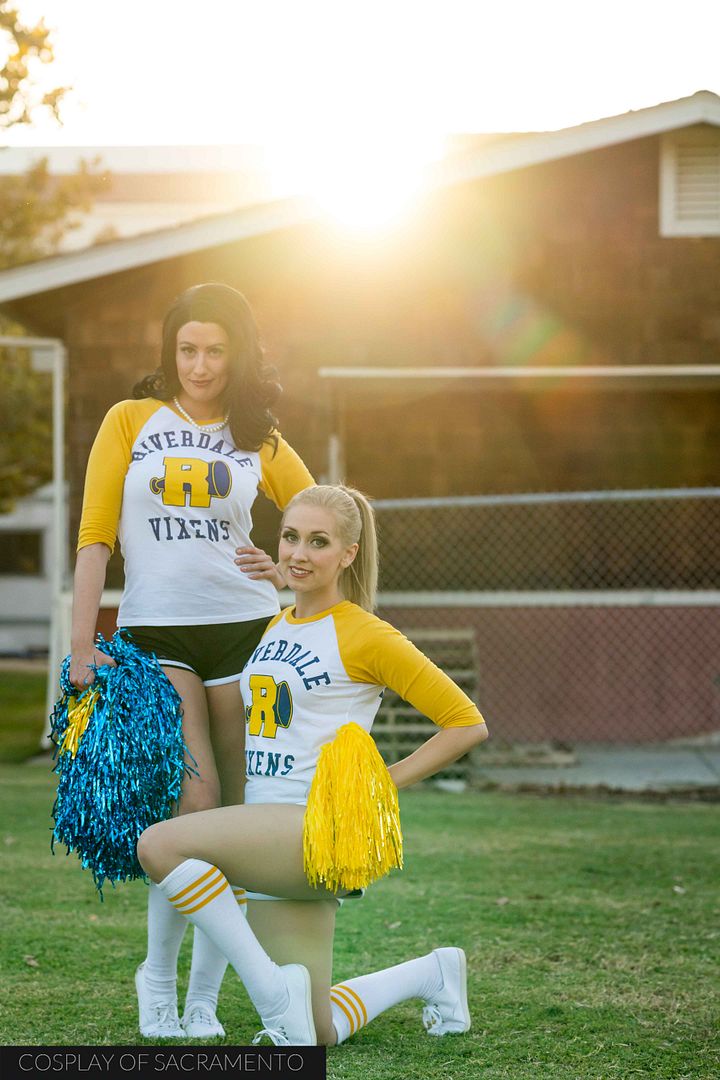 As with other recent shoots I've done, I decided to shoot at golden hour to get the best natural light. I love shooting in natural light as it gives a beautiful soft look. Shooting towards the sun also gives some sweet looking flare effects.
I had a blast doing this shoot with both November and Crystal. Check out their Instagrams using their handles mentioned at the beginning of this post.
CLICK HERE
if you'd like to see all the photos from this fun Betty and Veronica photoshoot.