Author: Luke Cheng
If you're someone who enjoys playing Overwatch, I think you'll like this photoshoot I did this past week with Janthraxx (Instagram). She came dressed in a spectacular Halloween Mercy cosplay. One of the most fun things to do in Overwatch (besides the actual game, of course) is to get different outfits, in the form of skins, for your characters. This Halloween Mercy skin is only available during this time of year so Mercy players are all scrambling to try and get it before time runs out!
Janthraxx is relatively new to cosplay, she's known more for gaming, but as you can see her cosplay game is already off the charts! Everything about her Mercy cosplay was on point - from the sweet looking staff to her light up wings. She even had some extremely detailed shoes. Every detail of her work was meticulously put together, and it showed! She got many compliments during our time shooting that afternoon.
For this shoot I used Sony camera equipment exclusively. I've been trying to ween myself off Canon for a while now but it's been really difficult. It really helped that I just acquired a new 70-200mm 2.8 zoom lens though, I really put that lens to use on this shoot. We shot in both extremely bright situations and in some pretty dark spots. Having changing light conditions can be tough, but the new lens paired with my Sony a9 performed marvelously. Hopefully my switch over to Sony is complete!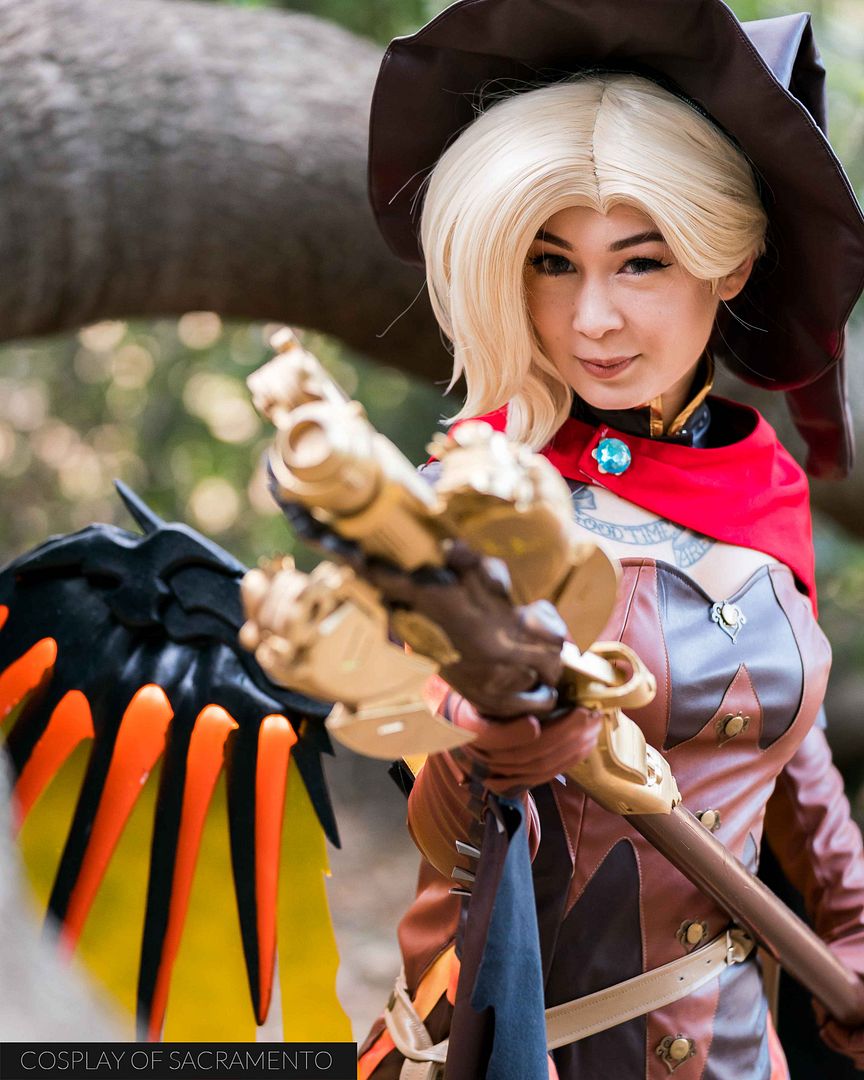 All in all the shoot was very successful and I think the both of us had a great time shooting. After the shoot we got to spend some time talking about gaming, which is something else I love to do. We got to talk about the characters we like to main in the game, and she gave me some grief over my favorite character to use - Symmetra. It was all in good fun though! Now I really feel like turning on the PS4 and playing some Overwatch!
If you haven't seen Janthraxx's Instagram account, I definitely suggest you check it out! She has other amazing Overwatch cosplays for you to see there. If you're interested in seeing all the photos from this Mercy shoot,
CLICK HERE
for the gallery. As always, if you're interested in doing a shoot with me in the Sacramento area, please let me know. I'd love to work with you!