Author: Luke Cheng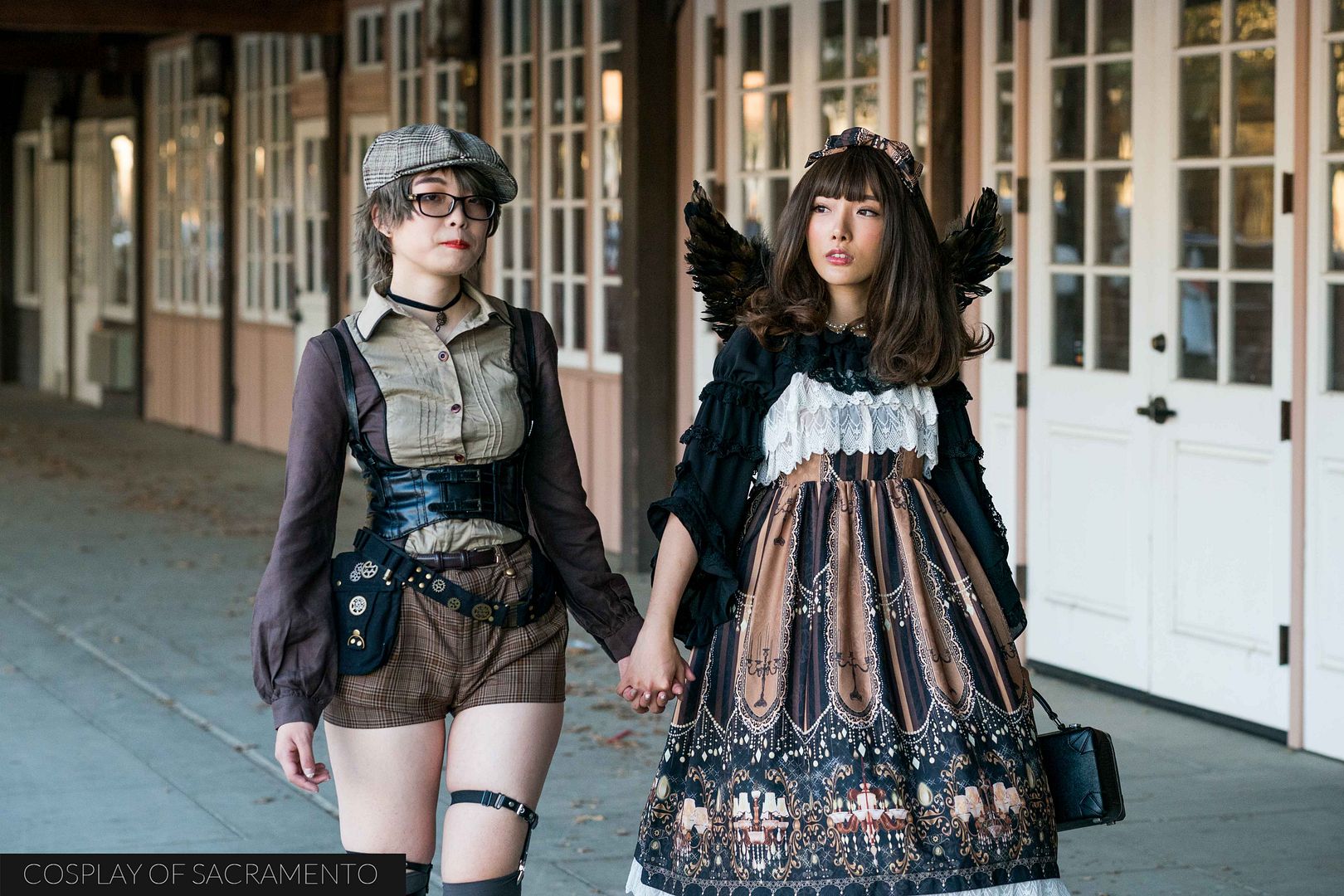 I got the chance to do a lolita fashion shoot this past weekend in Old Sacramento. After showing me the fashion designs in our communication with each other, I thought Old Sacramento would be the ideal location as the colors and tones matched the outfits perfectly. Our shoot began at 5PM on a day with perfect weather. Old Sacramento has a huge variety of nice locations to use as backdrops so we began shooting right away.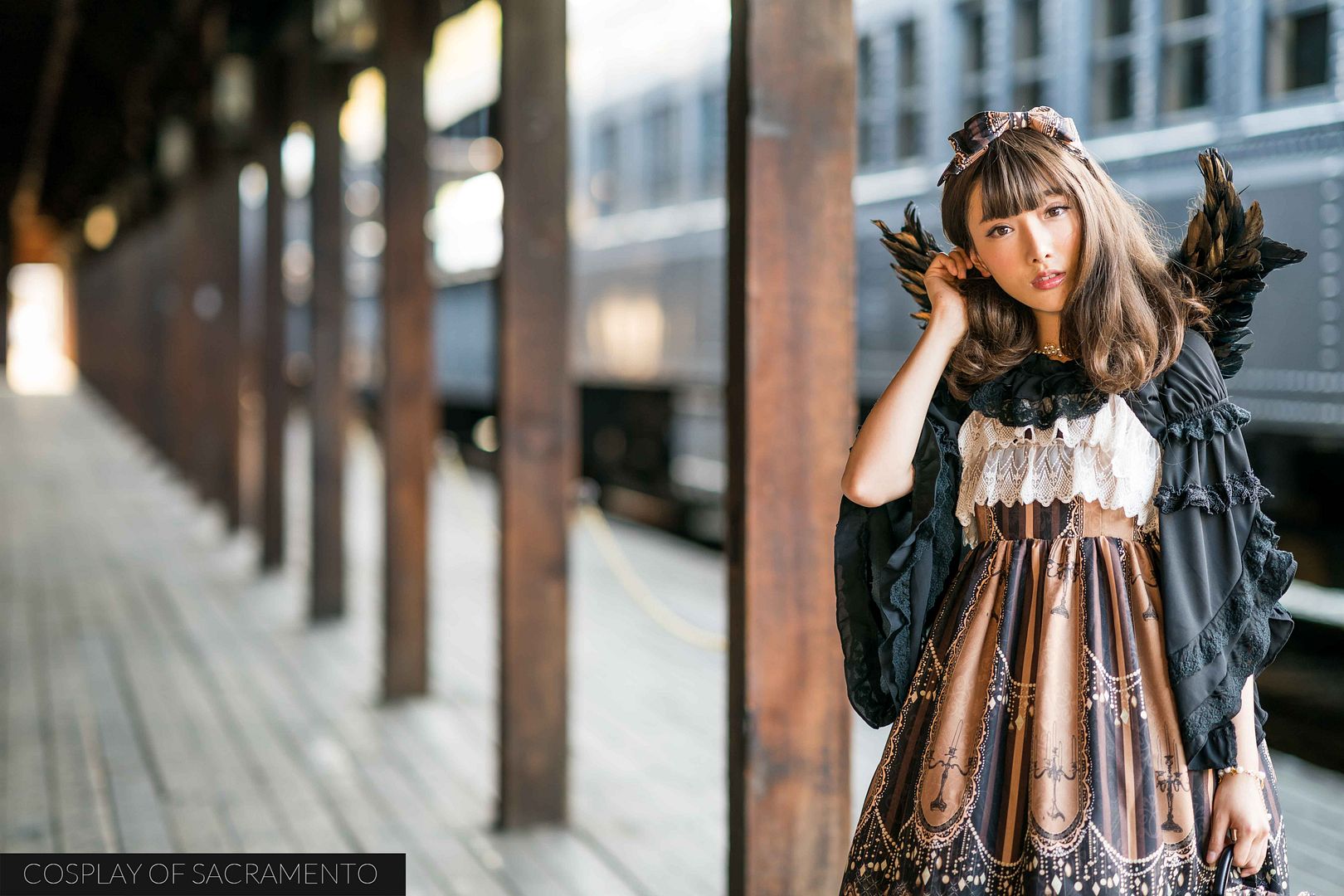 I love using a shallow depth of field in my photos as it makes the subject stand out front and center in the images. There were many locations in Old Sacramento that allowed me to have a lot of shooting depth to create the pictures I wanted. Though it was a busy Saturday evening, we were still able to find places that weren't too crowded with people.
Trains are always a ton of fun to have in pictures. The trains in Old Sac are particularly nice because they are of an older style with tons of detail and features. The ones on the tracks that day had a steampunk-esque look to them. This shot above is one of my favorites from the day.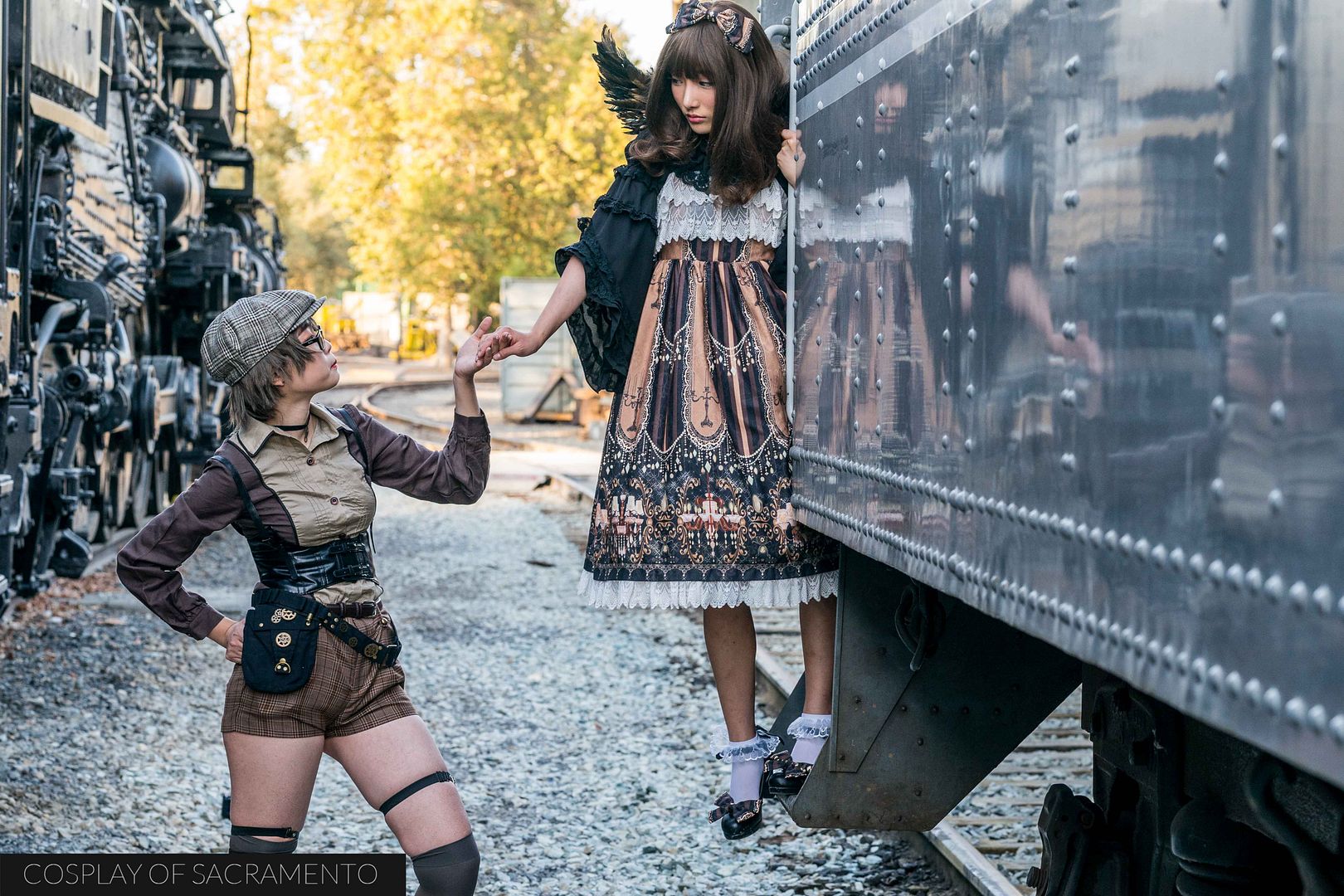 The girls' outfits were really detailed. It was amazing to photograph them with this particular look. From head to toe the girls were full of style. It's as if they had come straight out of another era. As a photographer, I always appreciate it when the outfits are detailed like these. It's my goal to really get all the details into my pictures.
After the trains we went to an old school house where there were swings and antique items to take photographs around. Like I said, Old Sacramento is a location full of different backgrounds to shoot. Our overall time spent shooting was just about an hour, but I was really happy with the variety of pics we were able to get.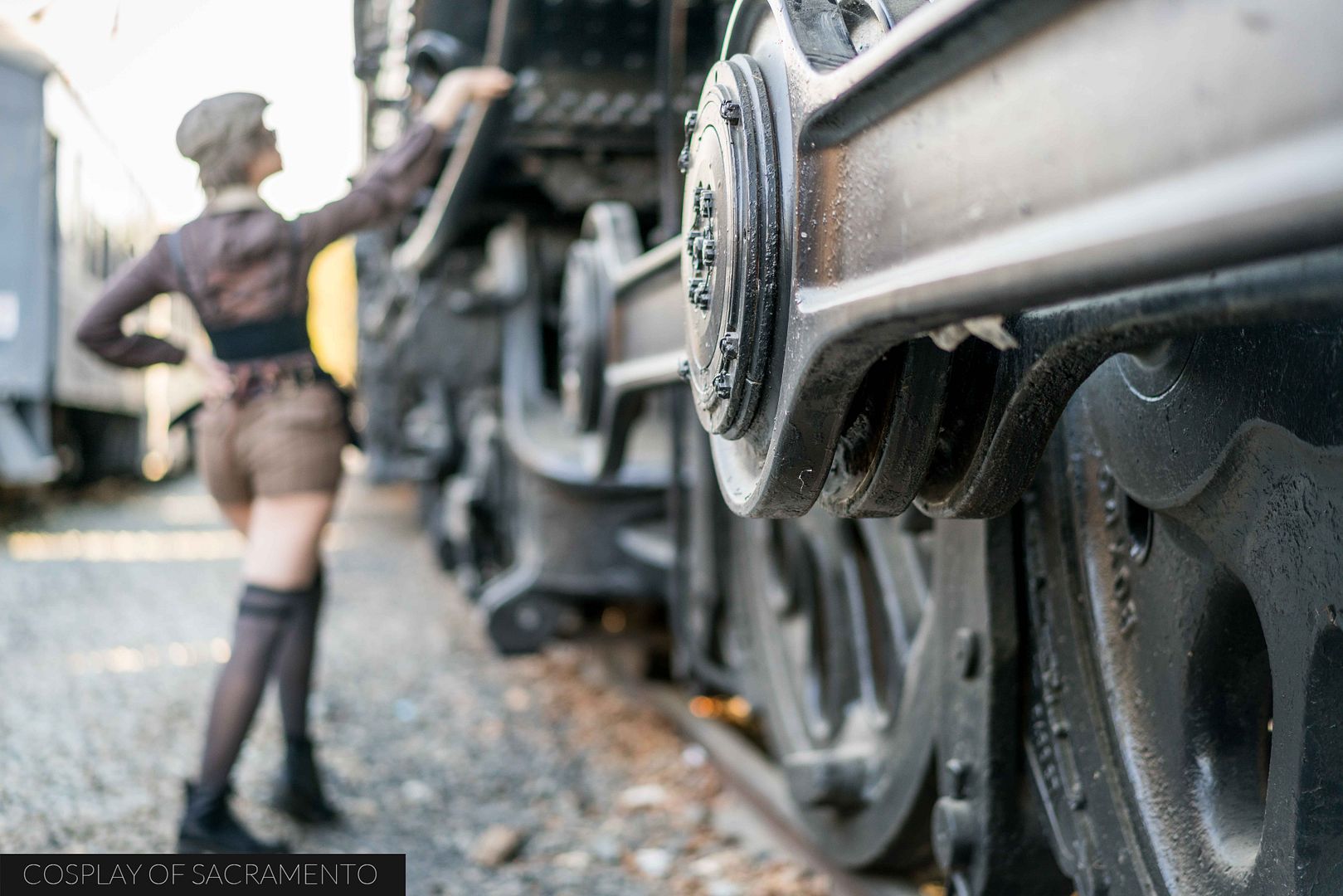 As always, I really enjoyed my time shooting. Lolita fashion is really cool and a ton of fun to shoot. If you'd like to see all the images from the photoshoot,
CLICK HERE
. Always check back on the site to see more of my photographs and images!